Think Monza F1 Grand Prix is only for people passionate about car races and speed? Think again! A weekend in Monza during the race can be a lot of fun even if you're not a fan!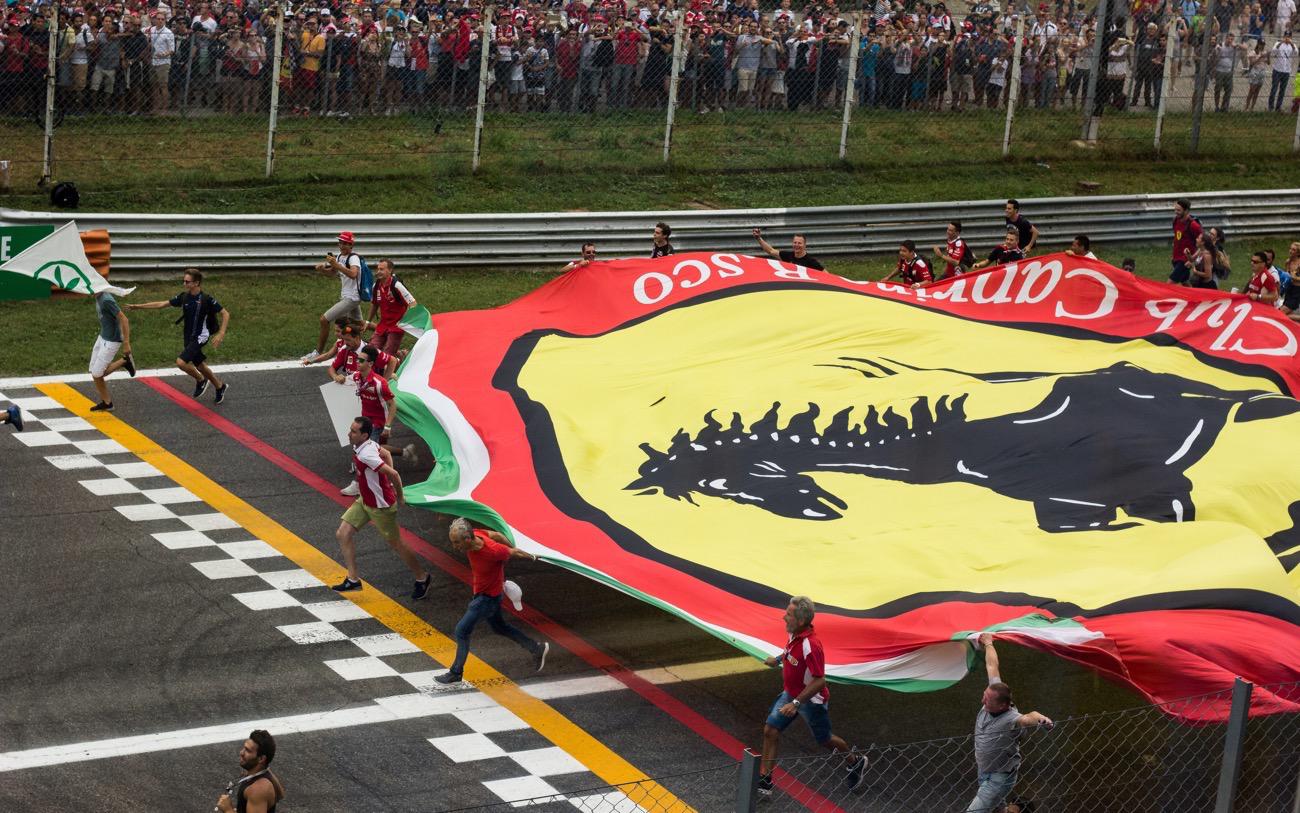 Only about 20 km from Milan, Monza is worth spending some time, if only to visit Villa Reale and its park, and have a walk in the small but pretty historical center. I'll write about that soon. For now, let's focus on an event which was much more exciting than I expected.
A day at Monza F1 race.
I used to be a Formula 1 fan many years ago. And when I say many, I really mean many.
For unexplainable reasons, as a young teenager, I developed a passion for the F1 races and never missed one, no matter if it took place in the middle of the night. Although Italian, I've never been a Ferrari fan. I was partial to the McLaren and Brazilian pilots.
My passion reached its peak with Ayrton Senna, whom I started to support from almost the beginning, and ended with his tragic death during the 1994 San Marino Grand Prix. I mourned and overall stopped following the races.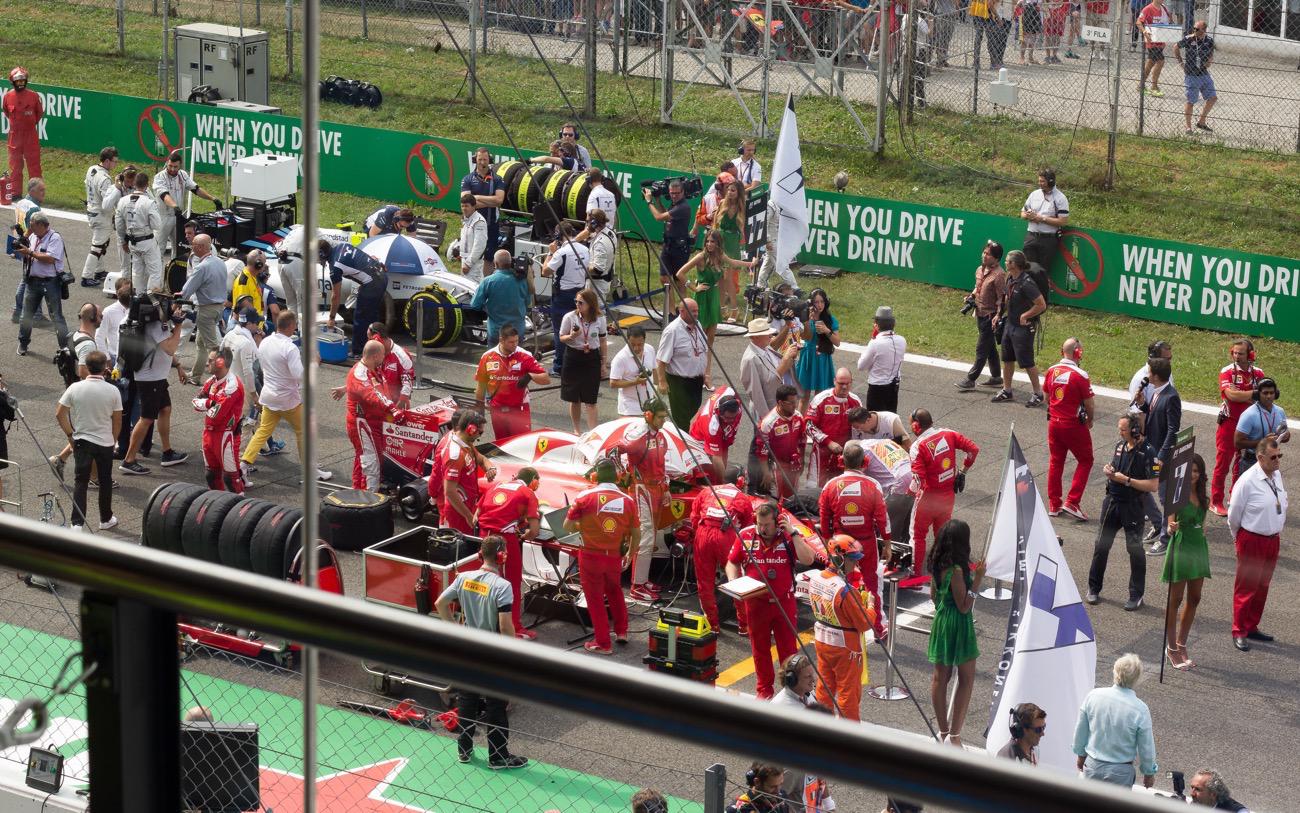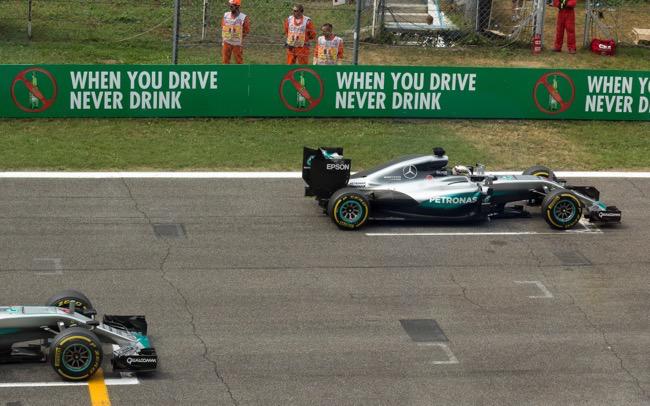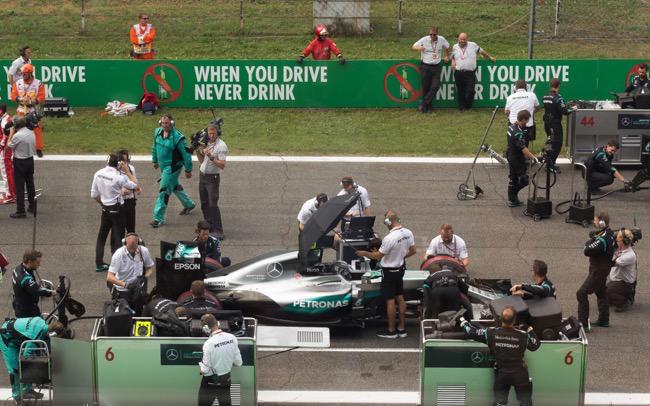 After having ignored Formula 1 for years, the invitation to attend the Monza Grand Prix came as a surprise. I certainly felt honored (fans avidly search after tickets, and the opportunity to watch the race from one of the top hospitality areas is a real privilege) and a little worried as well. Not being a fan anymore, and with almost no knowledge of the current Formula 1 environment – cars, pilots, rules, and so on – my greatest fear was to spend a day of endless boredom.
It ended up being a fantastic experience.
Beyond the Formula 1 race, the real fun is people watching.
If you'll ever decide to attend Monza F1 Grand Prix (or any other race, for that matter), you'll soon find out that it's likely to be a long day.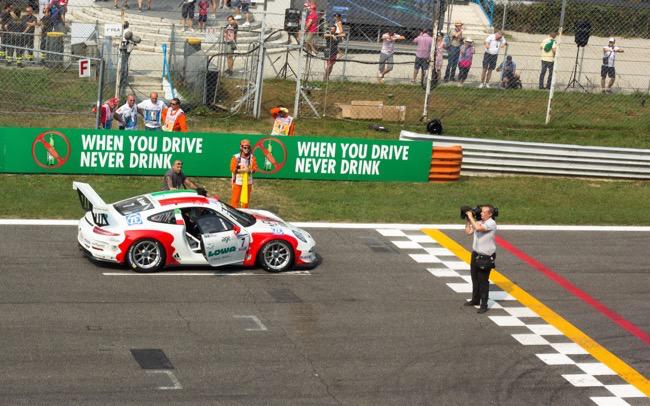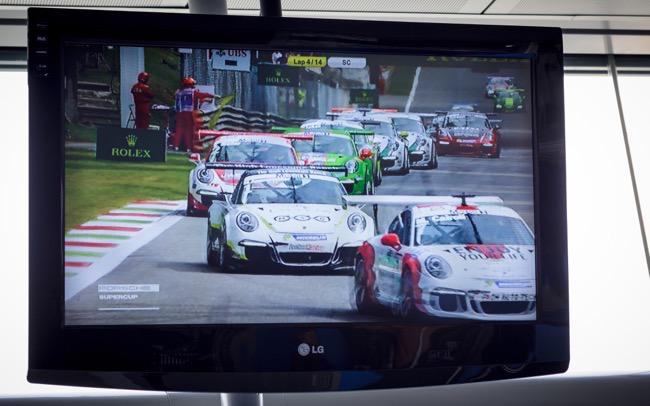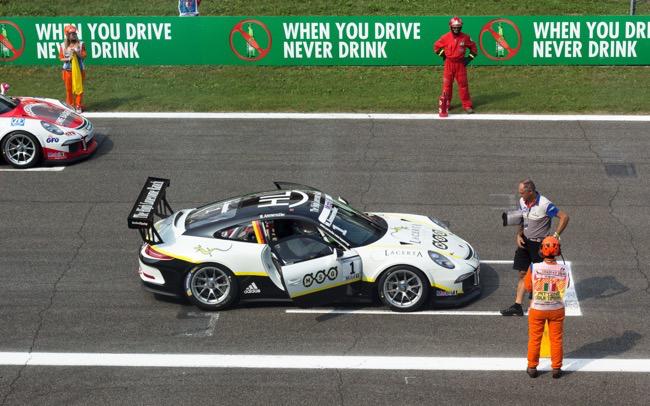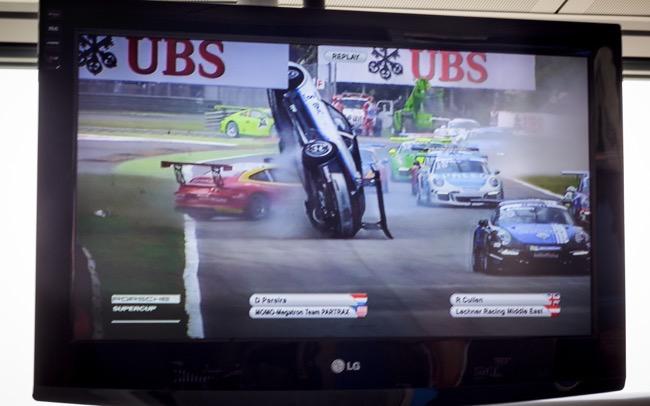 Even if you have tickets for the best areas, you'll be in for an early start. The roads leading to the circuit are very busy and you won't want to get stuck in traffic.
We arrived at about 8:30 am, before the opening of the hospitality area from where we would watch the race. I couldn't help wondering how slow time would seem before the start of the Formula 1 race at 2pm, but my worries quickly proved to be inconsistent.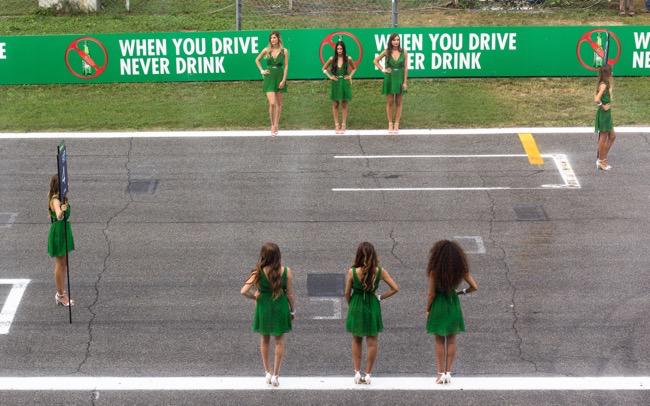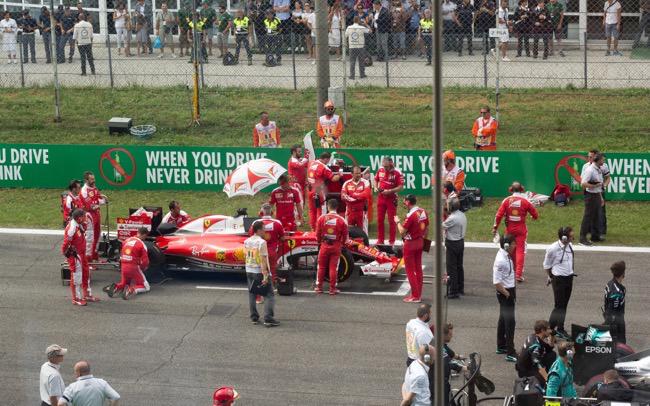 The hospitality area was amazing. Closed by large window panels overlooking the start line, it protected us from the deafening noise. A real treat. Additionally, screens allowed following the races (there are several ones before the F1 Grand Prix) all along which, believe me, is a huge plus otherwise the only thing you get to see is cars of different colors speeding in front of you, while you have no idea of what's really going on.
What did I like most of Monza F1 Grand Prix? The fans!
The real fun, however, is watching the fans, their creativity and "madness", and mix with them at the end of the race. Of course, Ferrari supporters are the majority and red is the prevailing color: shirts, flags, caps, even funny curly wigs. Some fans did the weirdest things, like picking up tires and other objects as souvenirs of the day.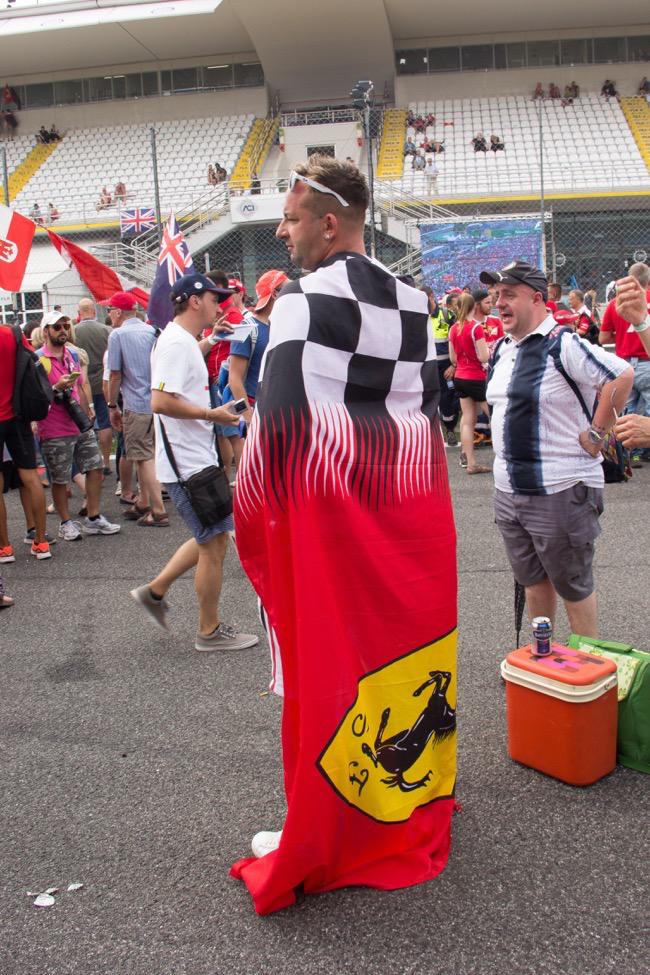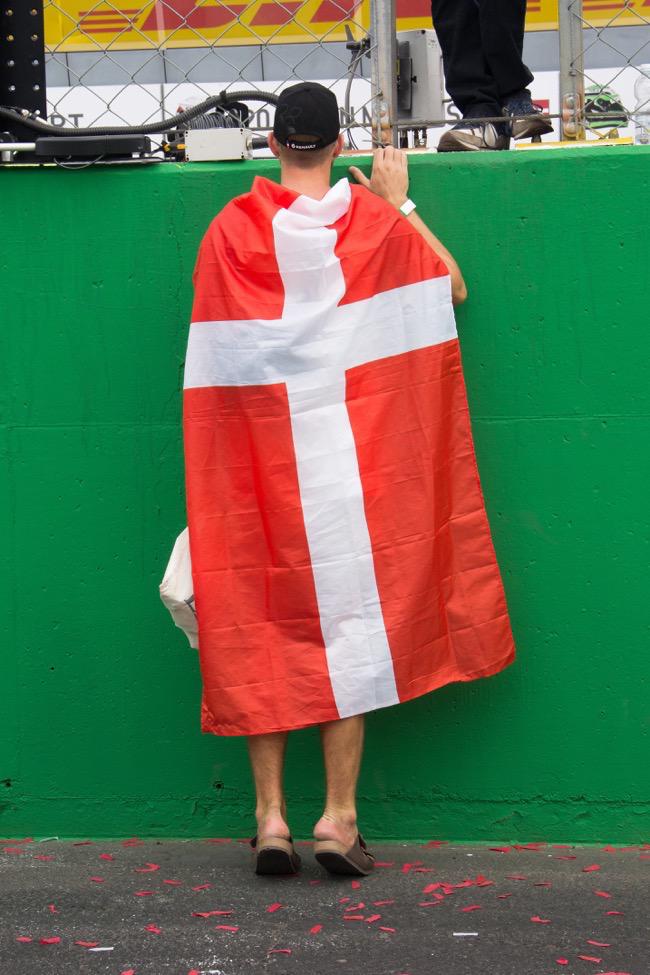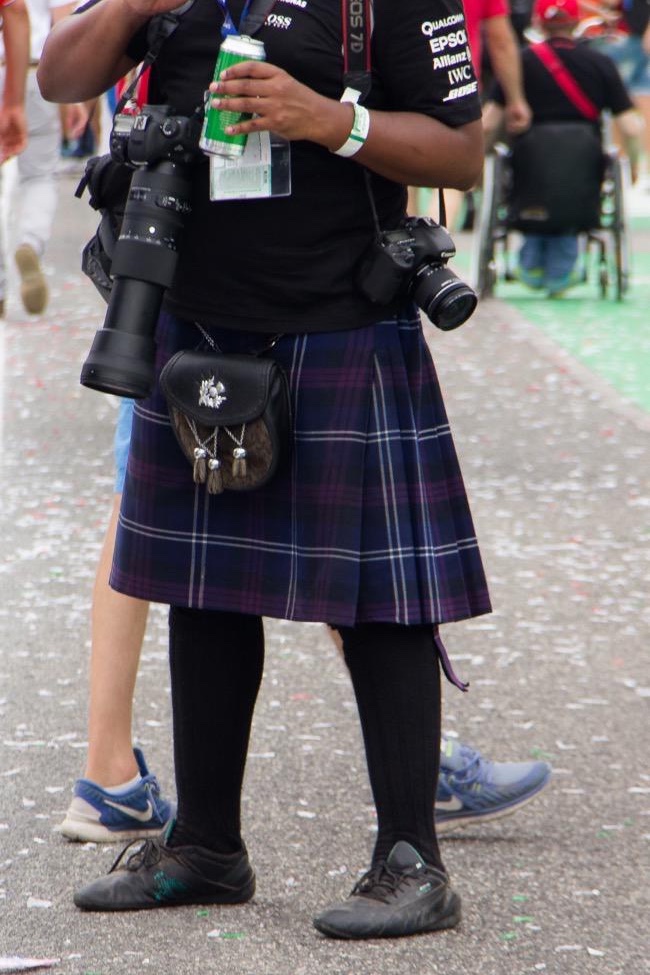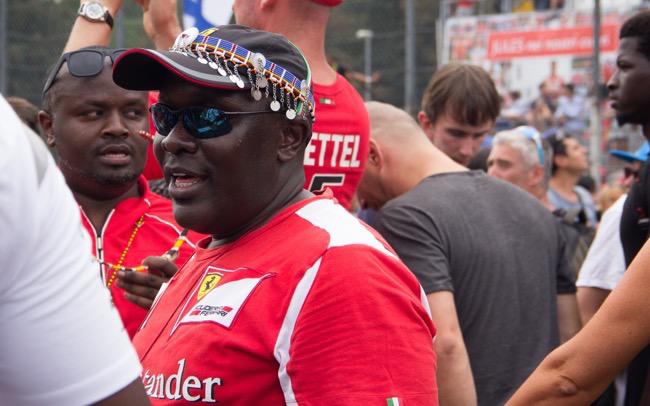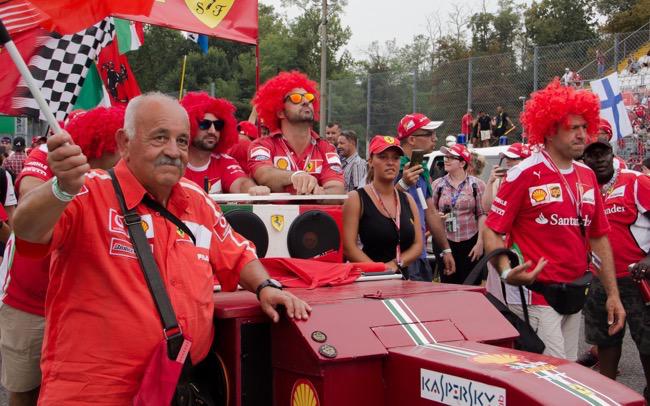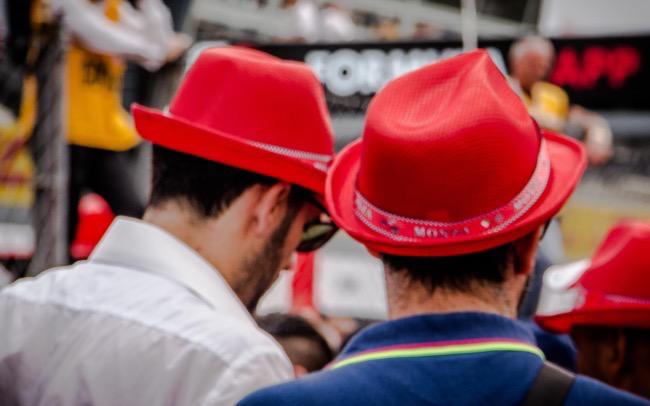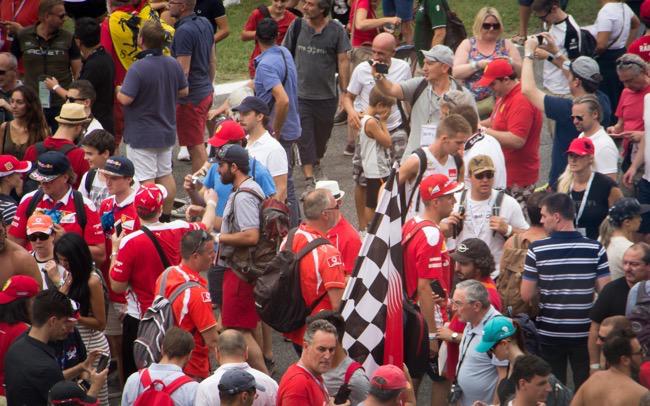 To me, the best moment was when I was invited by a group of joyful African guys to join them as they were singing and dancing.
Time to leave, after a day that was a lot of unexpected fun.
______
Note: I was invited by Lombardia Tourism as part of the #inLombardia365 campaign. As always, all opinions are mine