I walked along Berlin East Side Gallery on a gray, windy, and cold day of March, huddled up in my jacket while silently looking at the wall paintings celebrating freedom after the Wall's collapse, which started on November 9, 1989.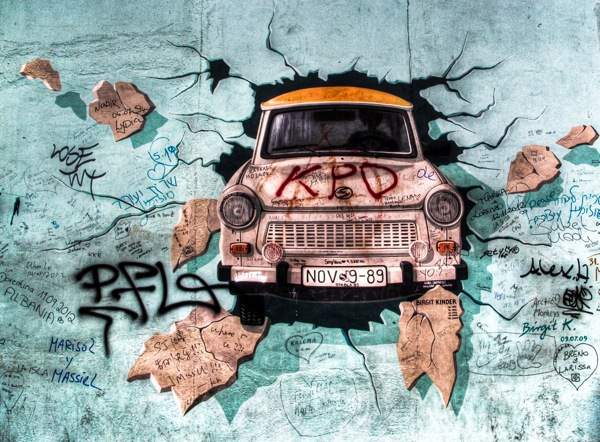 A memorial for a sad past, a sign of hope for a future of freedom
As I walked past the artworks, I tried to imagine how the city looked like when it was divided. It's hard to think that not long ago people of East Berlin were isolated, deprived of their freedom and living in very difficult conditions and I wonder how the Germans living on the other side of the Wall, only a few steps away, could feel knowing – at least in part – what was happening on their threshold.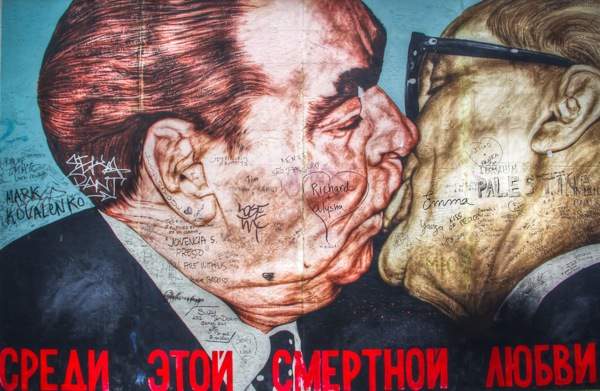 A memorial to freedom, the 106 graffiti are the longest open-air gallery in the world, created in 1990 by international artists, each one interpreting with his own creativity a time of important change and the hope for future freedom in the entire world.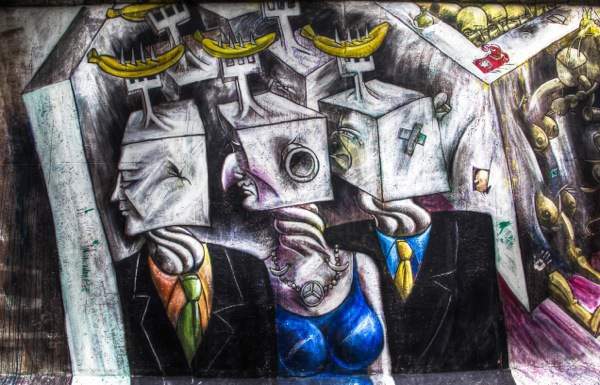 Looking at its deterioration, somehow Berlin East Side Gallery sadly seemed the place of oblivion.
I was saddened at seeing the deterioration of the paintings, ruined by atmospheric agents and vandalism. More than a memorial, Berlin East Side Gallery seemed the place of oblivion.
It was unexpected.
Berlin with its beautiful Museums, the ever present traces of the past – the glorious and the infamous -, Berlin so open, tolerant and respectful. How could they possibly let one of the greatest symbols of the 20th Century almost fall apart?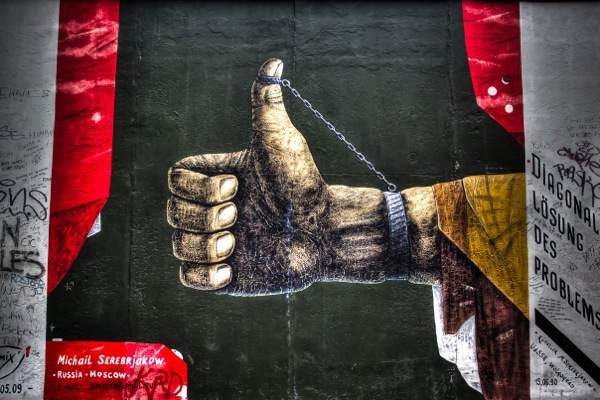 Not all artworks are of the same quality, but a few of them – most of which have become icons – haven't lost their power, the strength of the underlying message. Like  Test the Rest, by Birgit Kinder, showing an Old Trabant Breaching the Wall,  or the famous My God, Help Me to Survive This Deadly Love, by the Russian painter Dmitri Vrubel, showing the kissing Communist Leaders Leonid Brezhnev and Eric Honecker in 1979 to celebrate 30 years of the German Democratic Republic (GDR) or, in short, East Germany.
Although less famous, I was impressed by Diagonale Lösung des Problems painted by Michail Serebrjakow and the way it brilliantly associates the universal thumb up  with the chain tying it.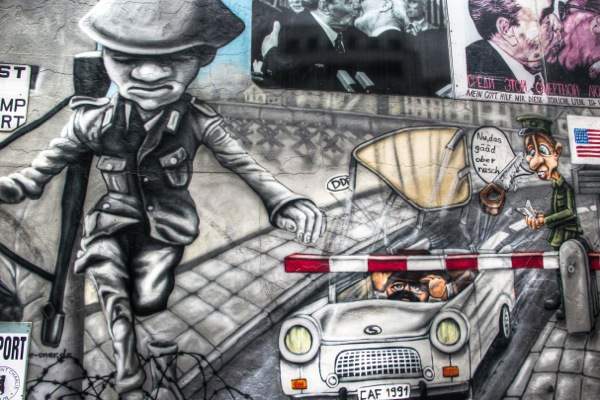 I enjoyed the satirical style of the  first wall painting (coming from the Oberbaumbrücke), showing  a Trabant whose driver is rushing to cross the border, and other artworks which struck my mind for the beautiful colors and composition, although their meaning remains a mystery to me.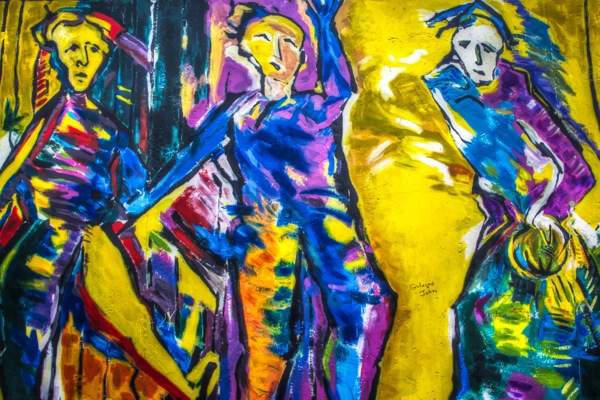 Despite the damages, Berlin East Side Gallery remains a fascinating site, blending art, culture, history. A memorial to the past in the hope for a better future. If only for this reason, it's a must-see in Berlin.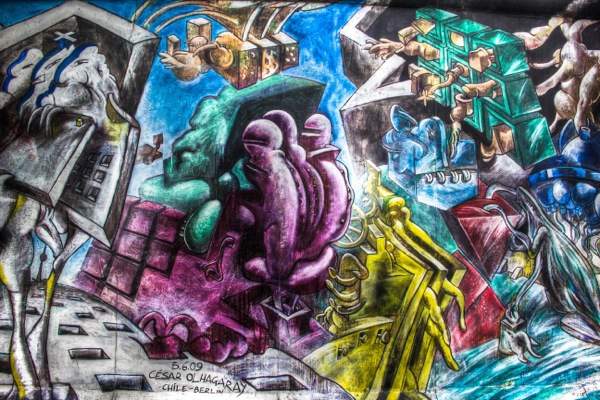 Have you been to the Gallery? Which were your impressions? I'd love you to share your thoughts.
More reading: Berlin Holocaust Memorial. Winning my Brain, but not my Heart