If Bologna were to be defined by its food specialties, these would be homemade pasta and mortadella.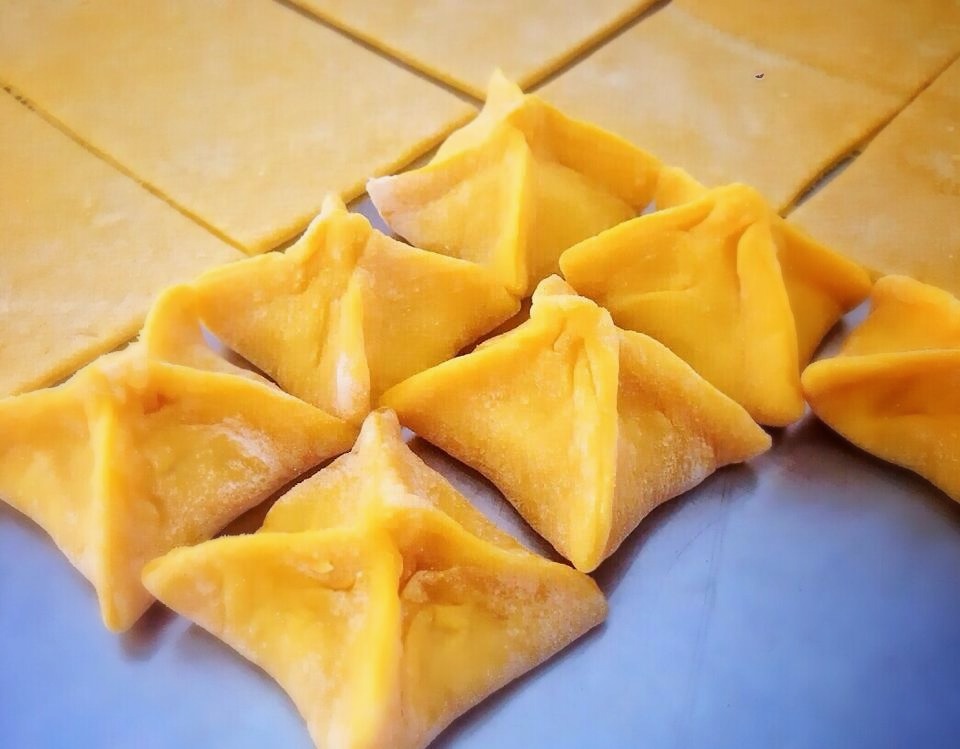 And while Bologna is beautiful and well worth spending a few days, besides the beautiful architecture and lively atmosphere, food is certainly one of the main attractions.
In its simplicity, making egg pasta is an art and I was mesmerized looking at the local women quickly kneading flour and eggs, stretching the dough with the pin roll until it's very thin, cutting it by hand to make tagliatelle or skilfully placing small portions of filling and folding the dough to make ravioli or tortelli.
You haven't experienced Bologna if you don't eat fresh pasta, whether it is tagliatelle al ragù, tortellini or lasagne. Even better, you can learn
How to make homemade pasta, to blow your friends and family away.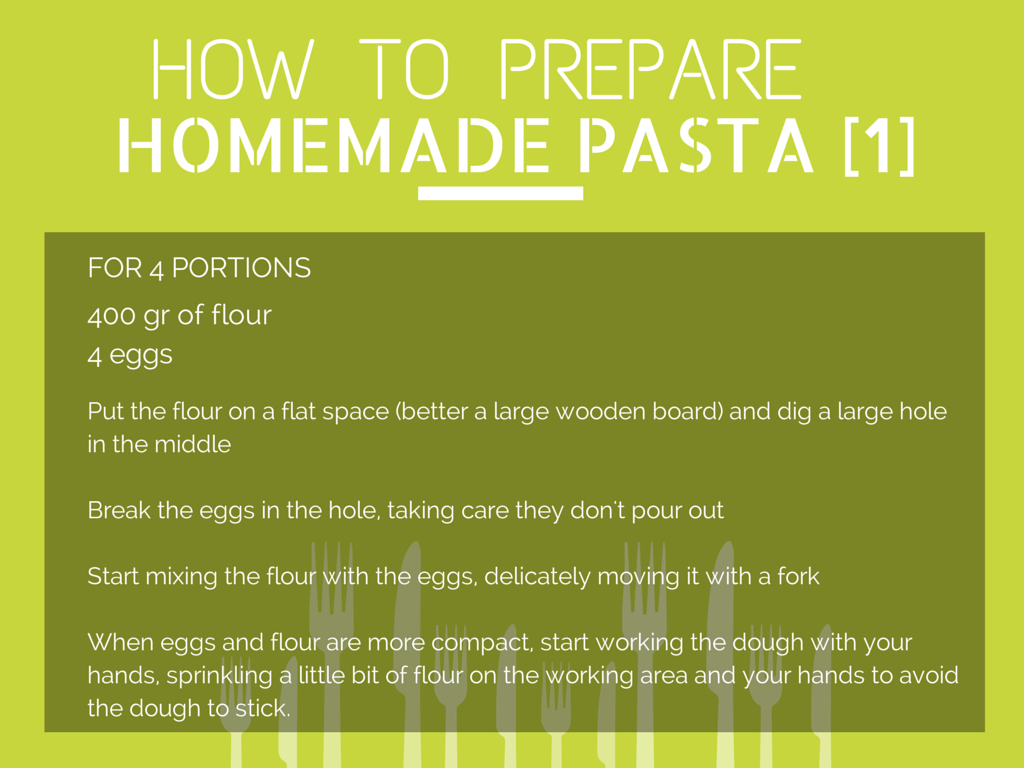 Homemade pasta Bologna-style is only made of eggs and flour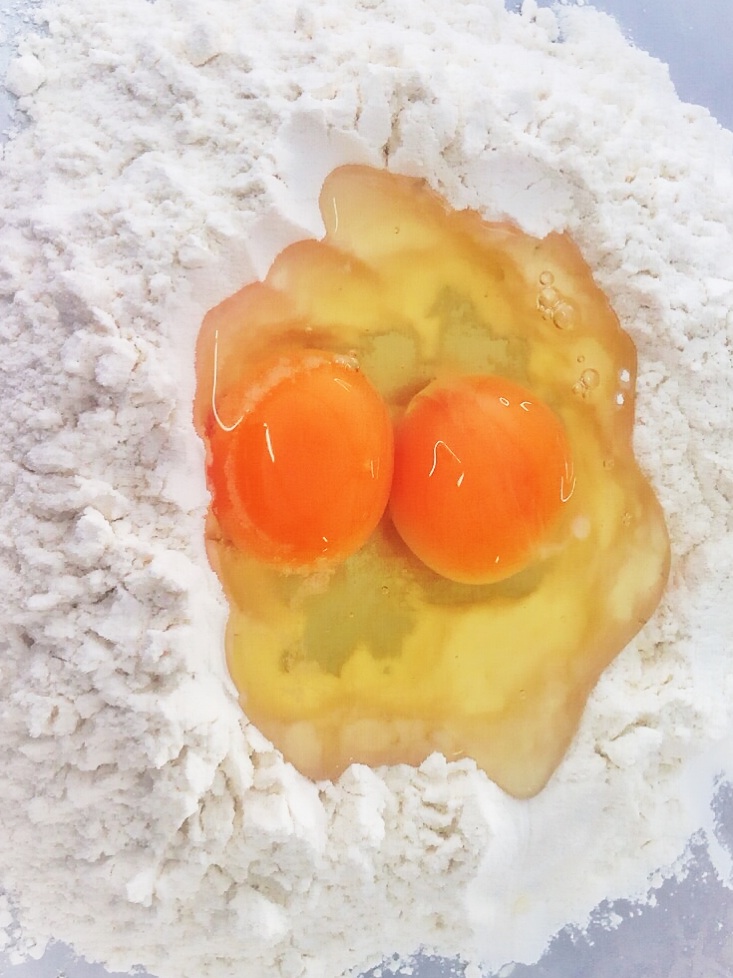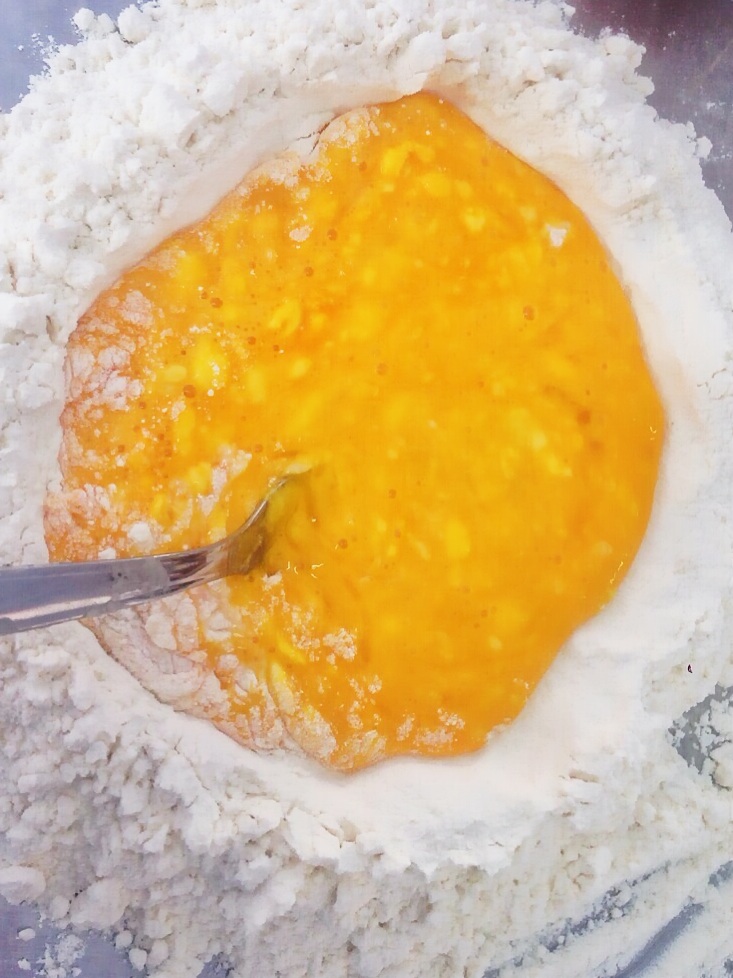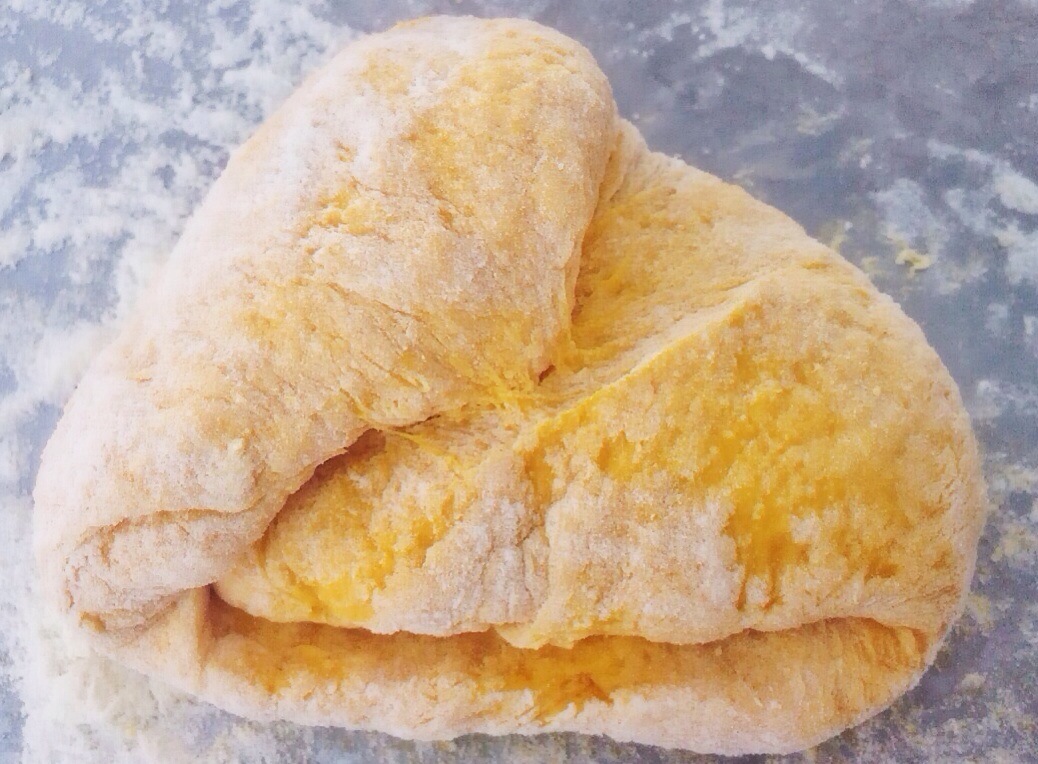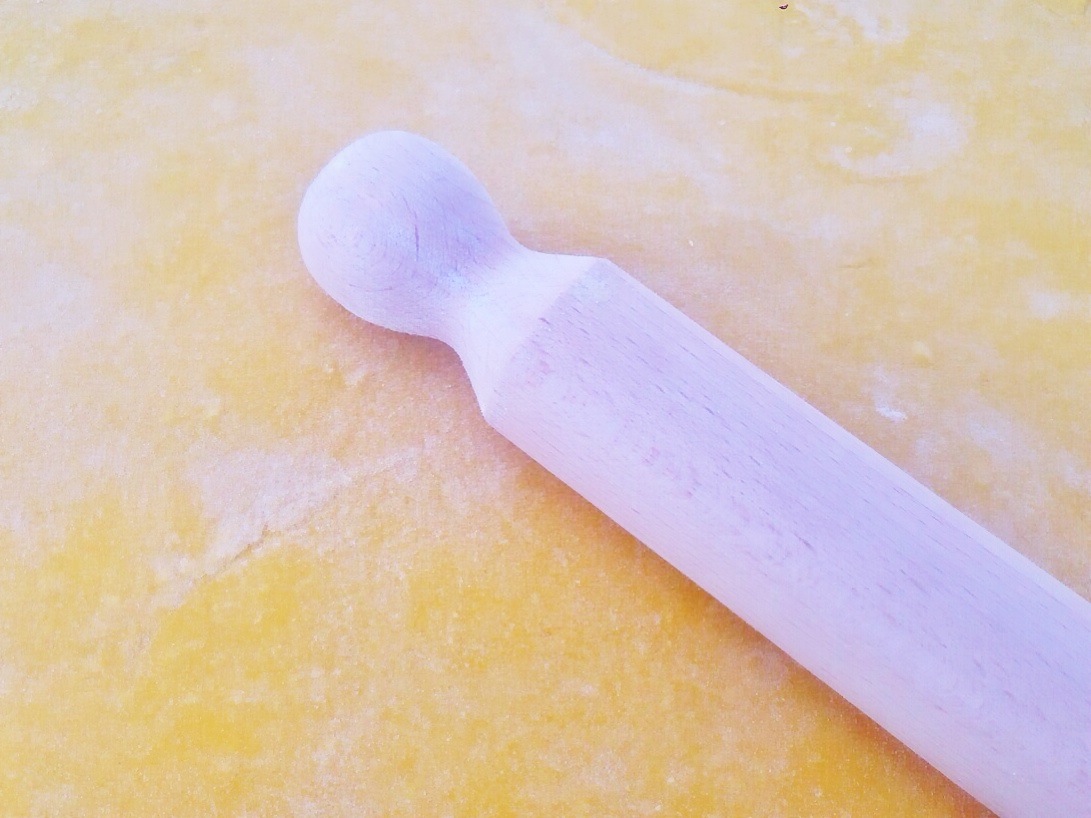 The challenge of homemade pasta? Stretch the dough until it's very thin!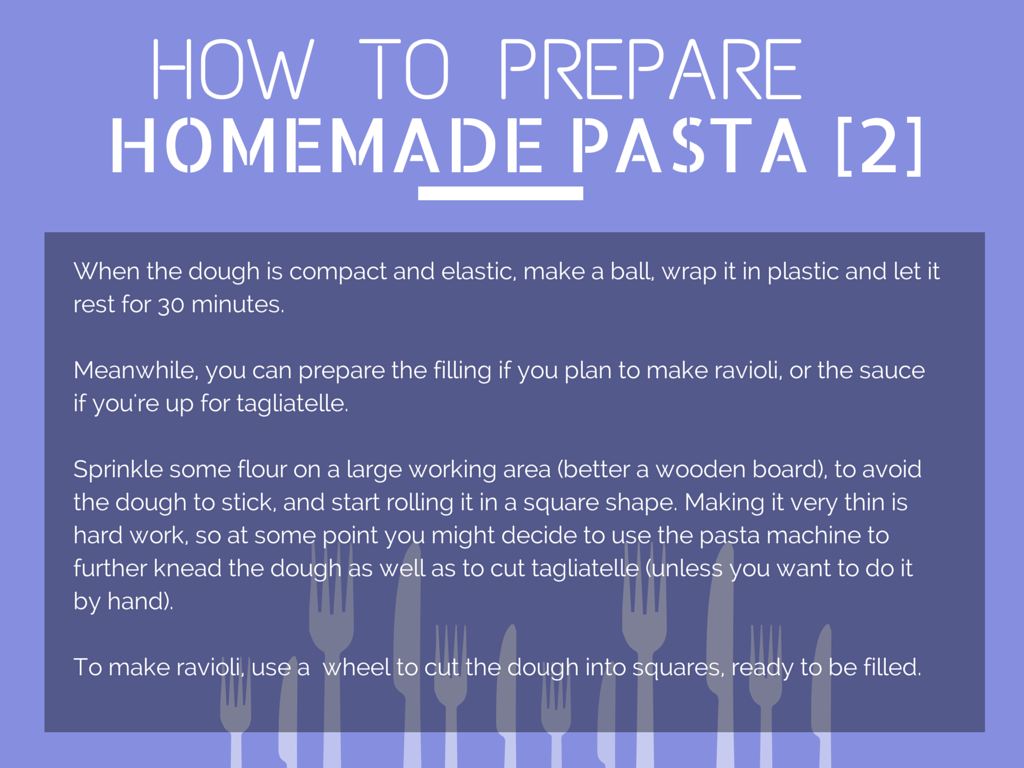 A mortadella filling. But there are as many option as your creativity tells. 
For this particular ravioli and filling, invented for the Mortadella Bo food festival and named 'Sorpresine' (Small Surprises), the main ingredient is of course… Mortadella.
All right, I wouldn't say this was my favorite filling, and I like mortadella 'nature', in thin slices with good bread, but it was an interesting and unusual way to use this delicious cold cut.
Recipe (for 4 portions)
300 gr potatoes (cooked and then mashed)
120 gr mortadella
100 gr grated Parmigiano Reggiano cheese
salt
pepper
nutmeg
Mix the ingredients. Add about a tea spoon of filling on each square of pasta (don't exceed, otherwise it will pout out). Connect two opposite corners and then the two other opposite. Flatten to seal the dough and give the shape to the ravioli.
Cook in plentiful boiling water for 2-3 minutes (until they come to the surface.
Drain and season with melted butter, chopped walnuts and sage. Sprinkle some grated Parmigiano Reggiano and…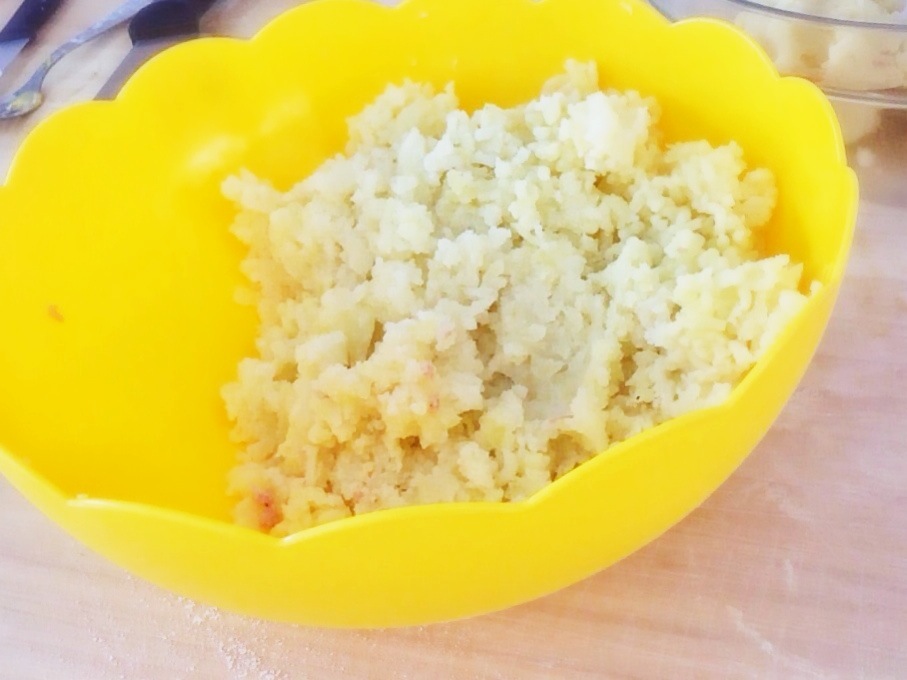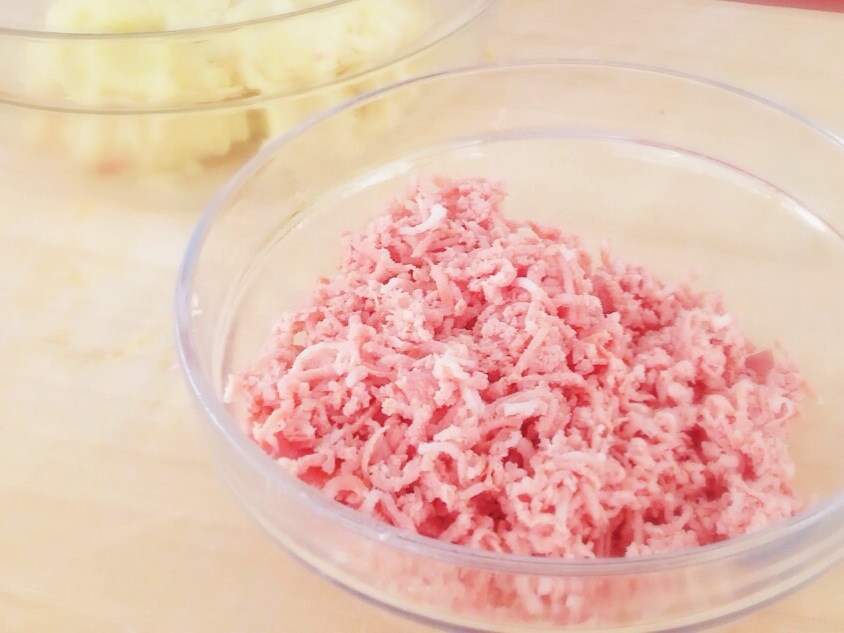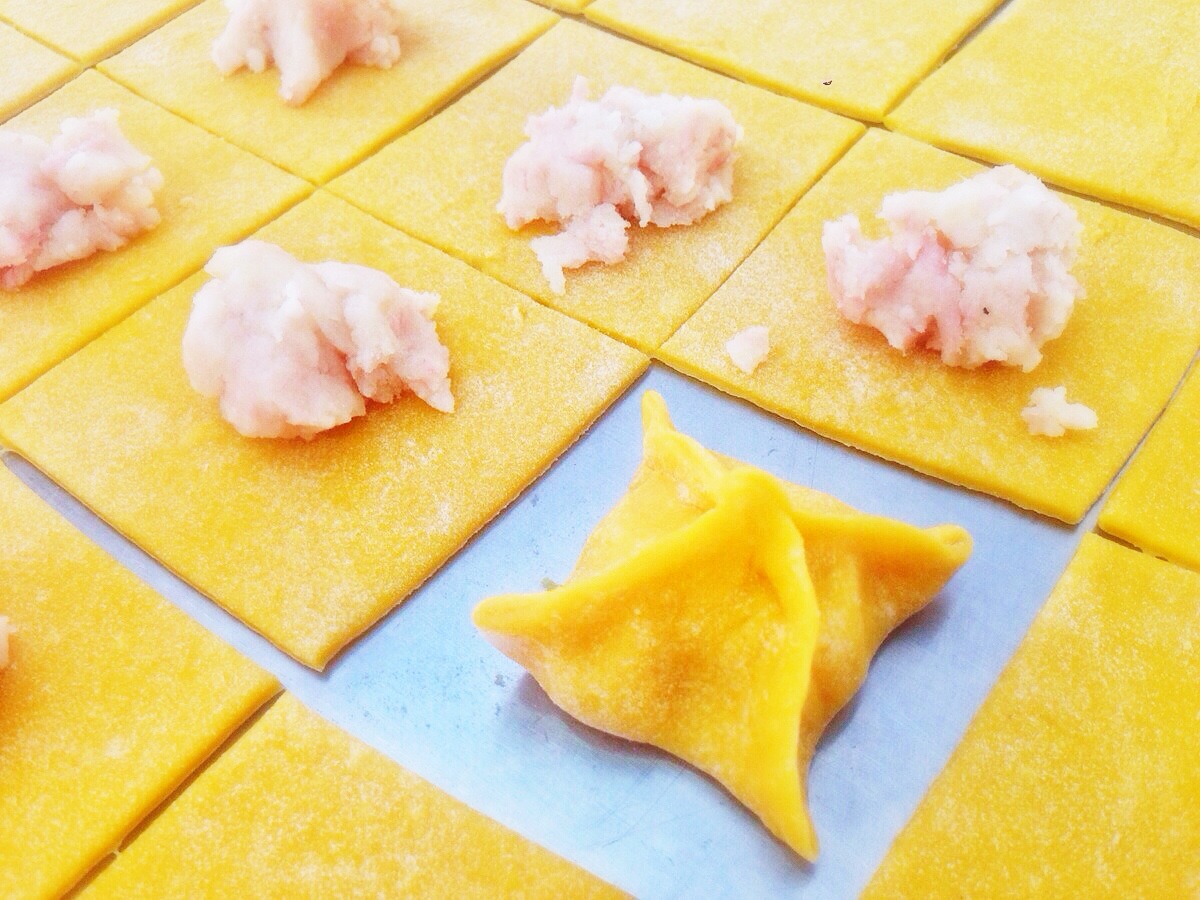 Buon appetito!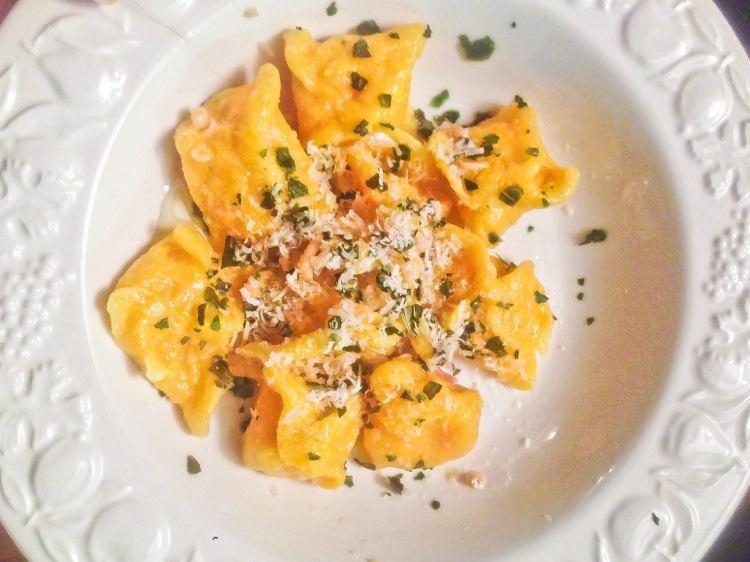 Note: Emilia-Romagna Tourism kindly invited me to attend the Mortadella Bo food festival, during which I learned (and made) this recipe with other locals. My still modest skills in preparing homemade pasta in no way influenced my writing [and I won't invite you until I have acquired a greater ability] 
If you fancy more of this fantastic region… 10 Reasons to Add Emilia-Romagna to Your Travel Bucket List