Is this Colorado? No, it's the Ochre Trail in Provence!
When I first saw pictures of the Ochre Trail, often called – as I found out – the 'Provence Colorado', I could hardly believe this was Provence I was looking at. The images stroke my imagination and I knew that I wanted to see this awesome scenery, reminding me a the fantastic road trip in the USA and the amazing scenery in Arizona, Utah. and Colorado a few years ago.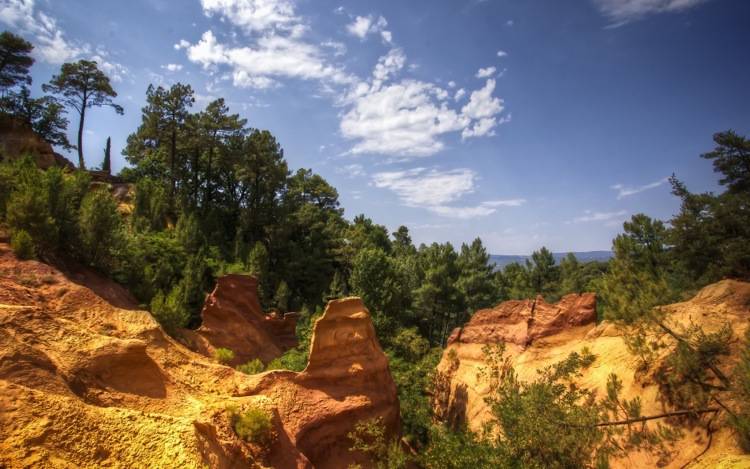 As I approached Roussillon – a beautiful village of Provence – after driving along purple lavender fields and smooth hills, I saw the ochre ridges popping out from the landscape, providing a new scenery.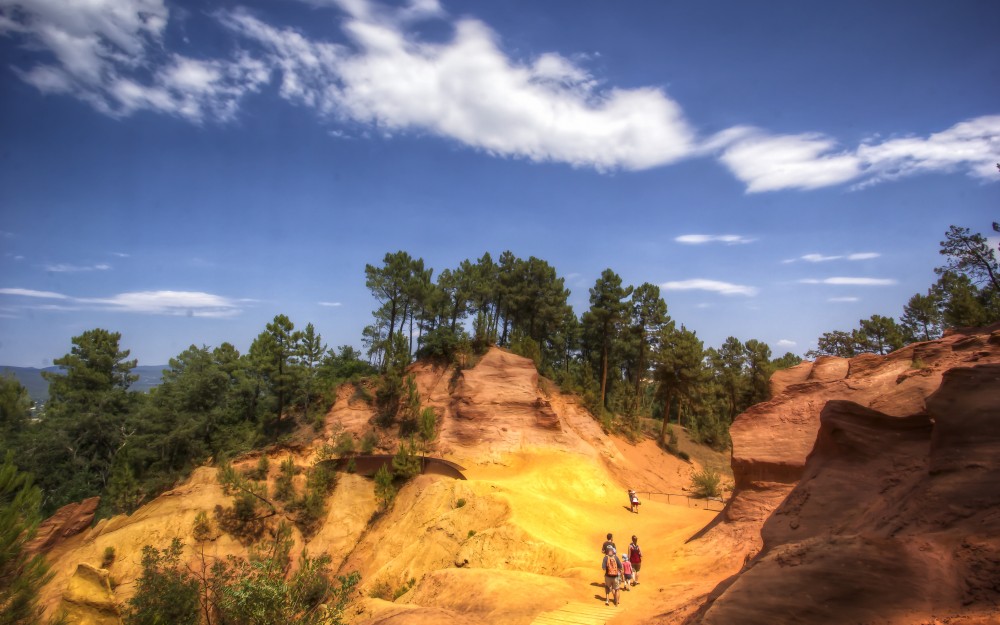 All of a sudden, I felt as if I was in one of the iconic landscapes of the USA and I understood why Roussillon is called the 'Provence Colorado'
I wandered along the 'Sentier des Ocres' (you can choose between a short 30 minutes trail or a longer one that will take you less than 1 hour) marvelling at the view of this enchanting scenery of immense beauty.
The warm colors of the ochre cliffs and the green of the surrounding trees contrasting with the clear blue sky made for a wonderful palette and all of a sudden it was easy to see why so many artists and painters chose Provence as a source for inspiration.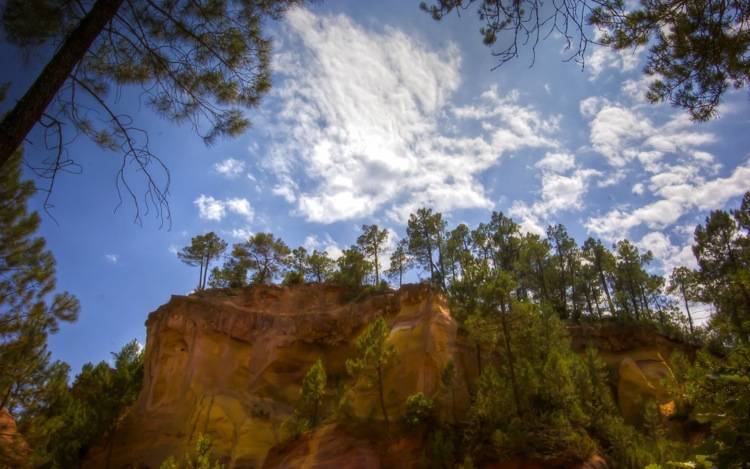 I walked slowly, admiring the beautiful shapes of the ochre ridges and the shades of orange, red and brown. I thought at the role of the ochre pigments in art, dating back to the prehistoric age when they were used for the cave paintings. Red and yellow ochre was used by the Egyptians to decorate the tombs and by many Renaissance painters to create frescoes. Ochre was also (and in some cases still is) used for body painting by several ethnic groups, like the Himba in Namibia.
There's more 'Provence Colorado' in Rustrel and a few nearby villages but, unfortunately, the time was too short and I didn't manage to see them Well… One more reason to go back to Provence.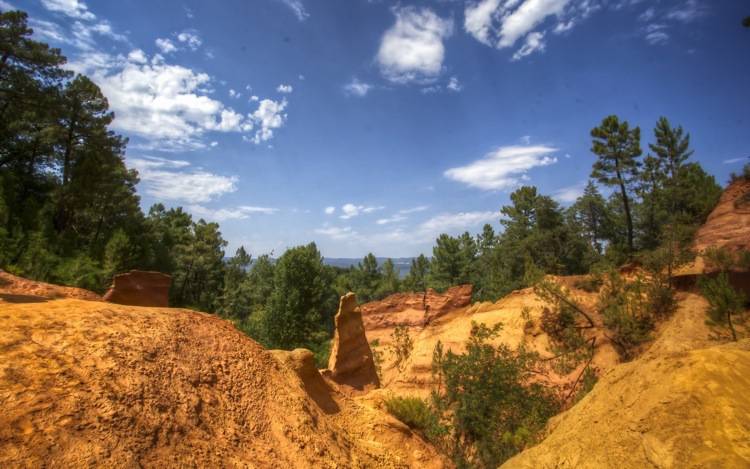 What's sure is that the ochre ridges, their beautiful shapes and warm colors will dwell my memories for a long time. The images of the 'Provence Colorado' are not easy to forget. Have you walked the Ochre Trail in Provence?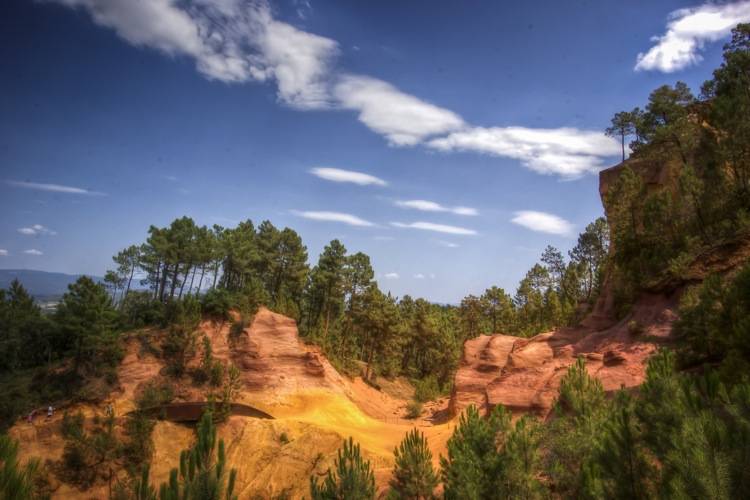 Practical information:
Getting there: Roussillon is about 50 km from Avignon and 55 km from Aix-en-Provence. The best way to reach this area of Provence is by car since there's not public transportation (at least, as far as I can tell) connecting Roussillon to the main cities in the immediate surroundings.
Hiking: the Ochre Trail is an easy walk, suitable to anyone. There are two trails, one will take you 30 minutes and the second one 1 hour.
Entrance Fees: Euro 2,50, free for children under 10
_______
Note: I'm grateful to Atout France Italy and Provence Guide for the opportunity of a road trip to discover this wonderful area of Southern France and visit Roussillon and the Ochre Trail. As always, opinions, thoughts and emotions are only mine. 
Want more travel inspiration? Pure Bliss in the Lovely Provence Countryside
Travel addict and passionate about photography, Simon Falvo started Wild About Travel back in 2009. Leveraging her strong PR background, she developed an extensive knowledge of Digital Communications and Social Media Marketing. Besides travel writing Simon holds workshops and trainings, she collaborated with tourism boards for digital marketing campaigns and participated as a speaker at several events.