Poorly connected by public transport, out-of-the-way from the routes connecting the main towns of Emilia-Romagna, Comacchio is a little-known gem of northern Italy.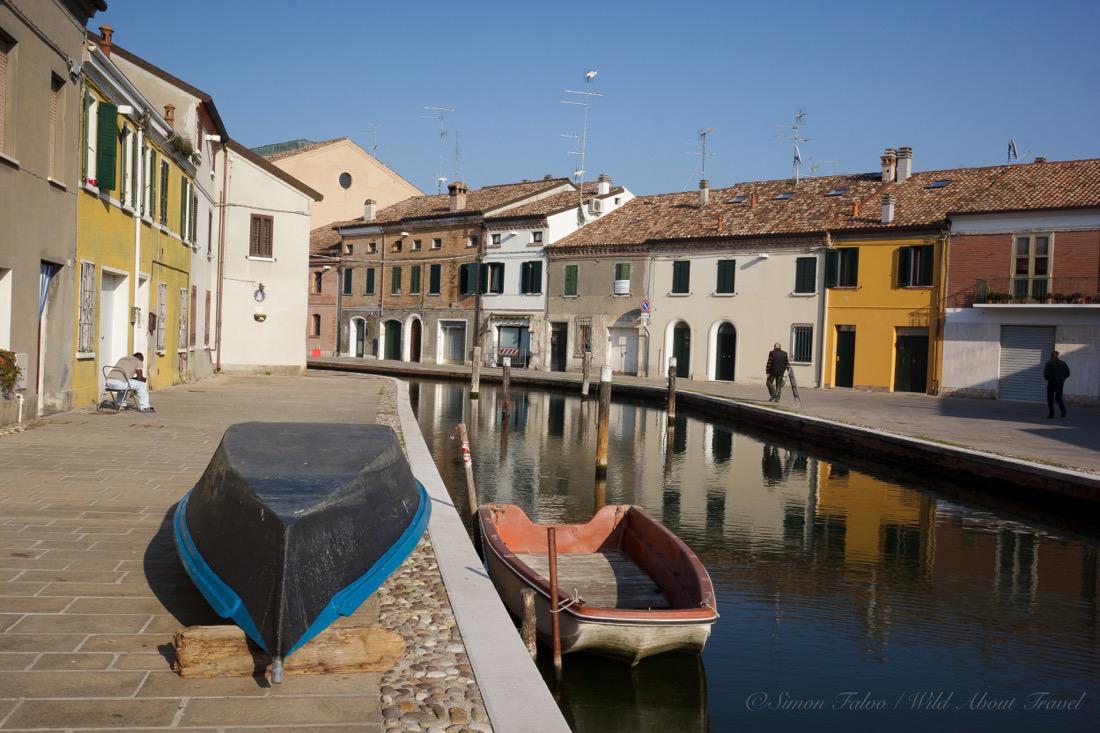 The cities and towns crossed by canals are charming and picturesque, aren't they?
I'm not thinking of Venice's uniqueness (don't believe to characterizations like "the Venice of the north" or south or whatever, there's no city in the world that can even remotely compare), but at places like Amsterdam, Bruges, Ghent, Copenhagen and many more. Even in Italy, there are a number of canal towns beyond Venice which are lovely and much less crowded.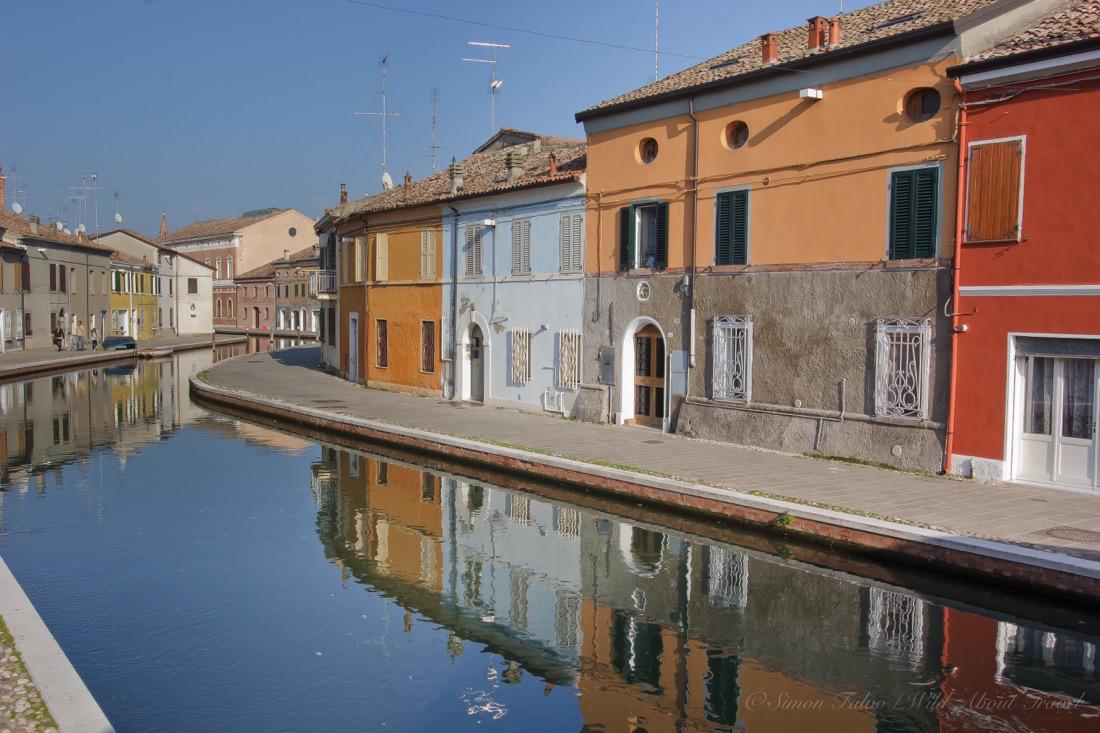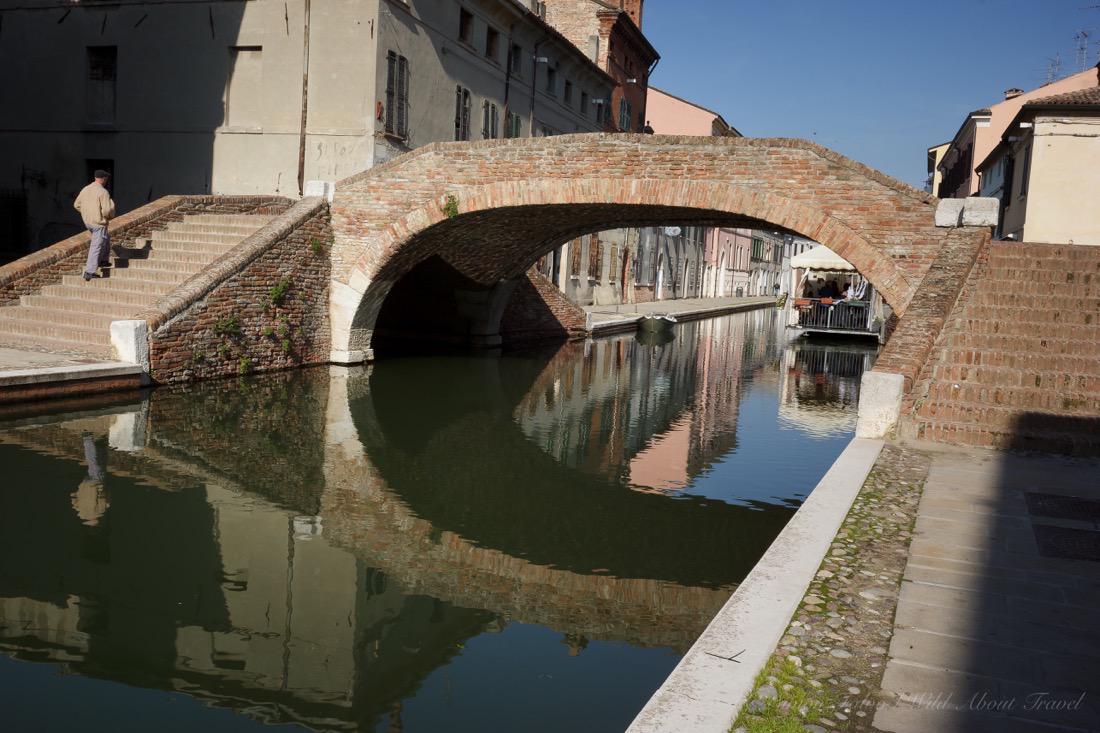 Comacchio, a delightful canal town built on thirteen islands.
Located on a lagoon of the Po delta, not far from Ravenna and Ferrara, Comacchio was built joining together thirteen small islands and developed across the centuries around its main resource: water.
I visited Comacchio at the end of October and could hardly believe  my luck: an almost perfect blue sky and the wonderful light of autumn when the lower sun highlights shadows and colors.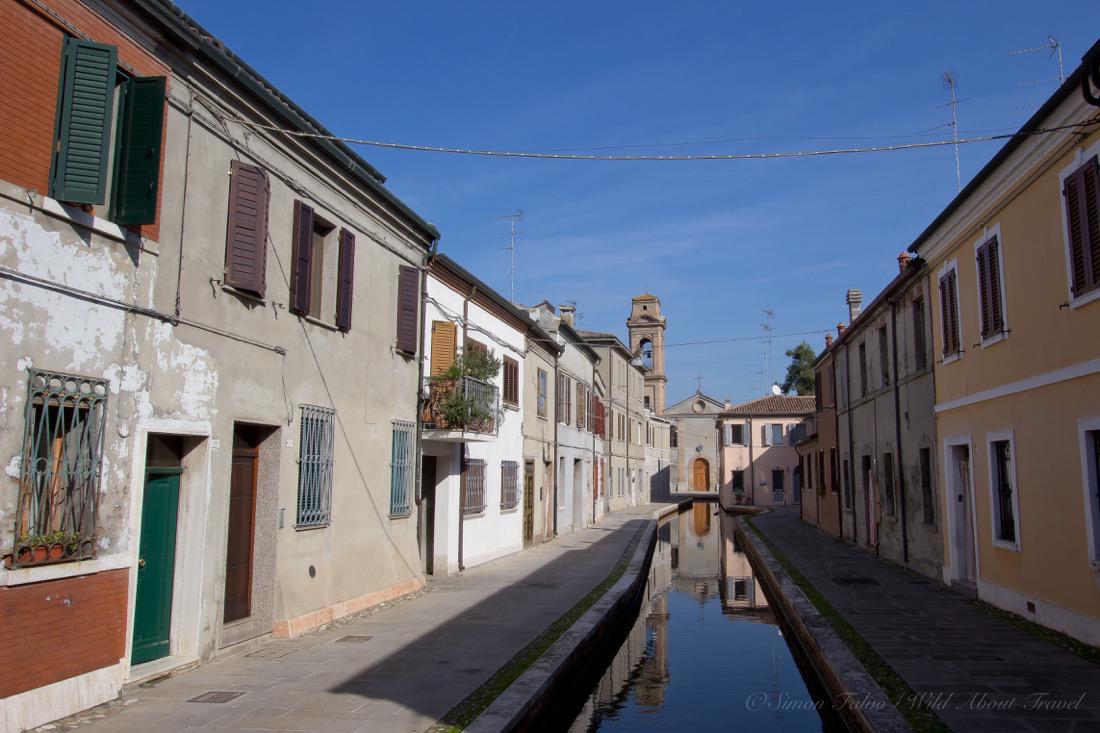 Strolling along the canals on a weekday in low season, I could hardly have gone more local and I bet there were no more than a handful of tourists if any. Comacchio was peaceful, a little sleepy and gorgeous.
With the exception of a few houses, the architecture is simple but lovely. After all, for centuries Comacchio's economy was based on fishing (the town is famous for marinated eels) and salt manufacturing, thus the humble lifestyle.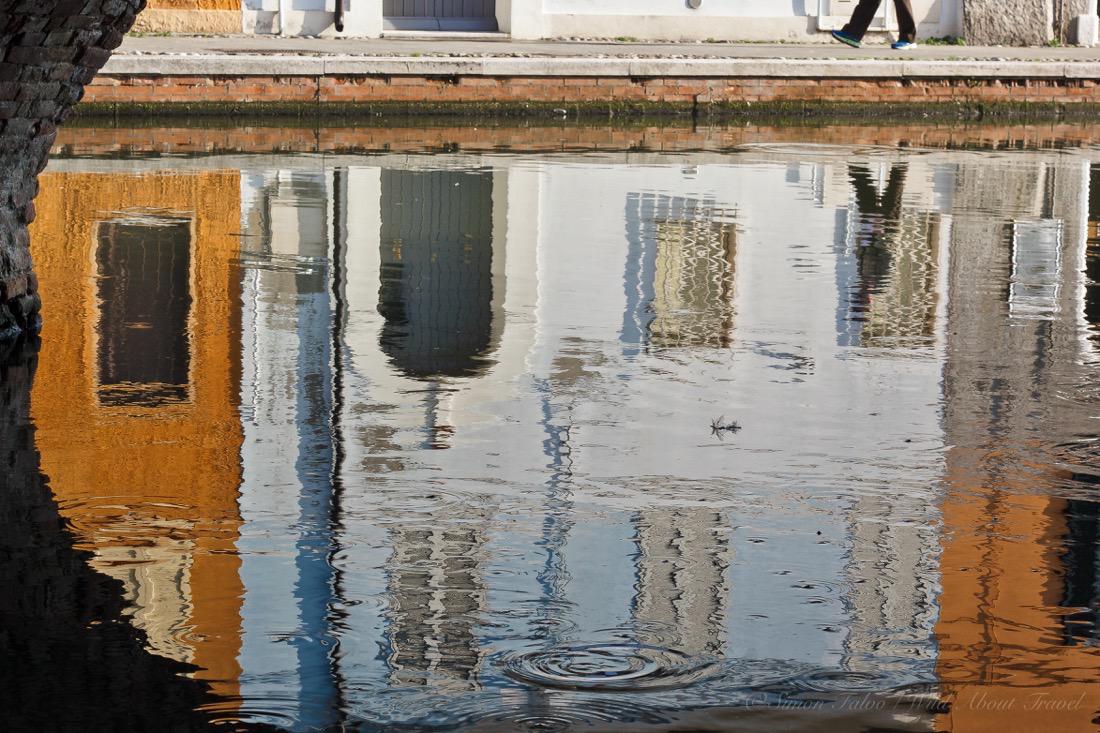 Simplicity is what won my heart.
Colorful houses reflecting in the canals, small bridges, pretty al fresco cafés and restaurants; every corner is picturesque. Comacchio, you're such a charming town!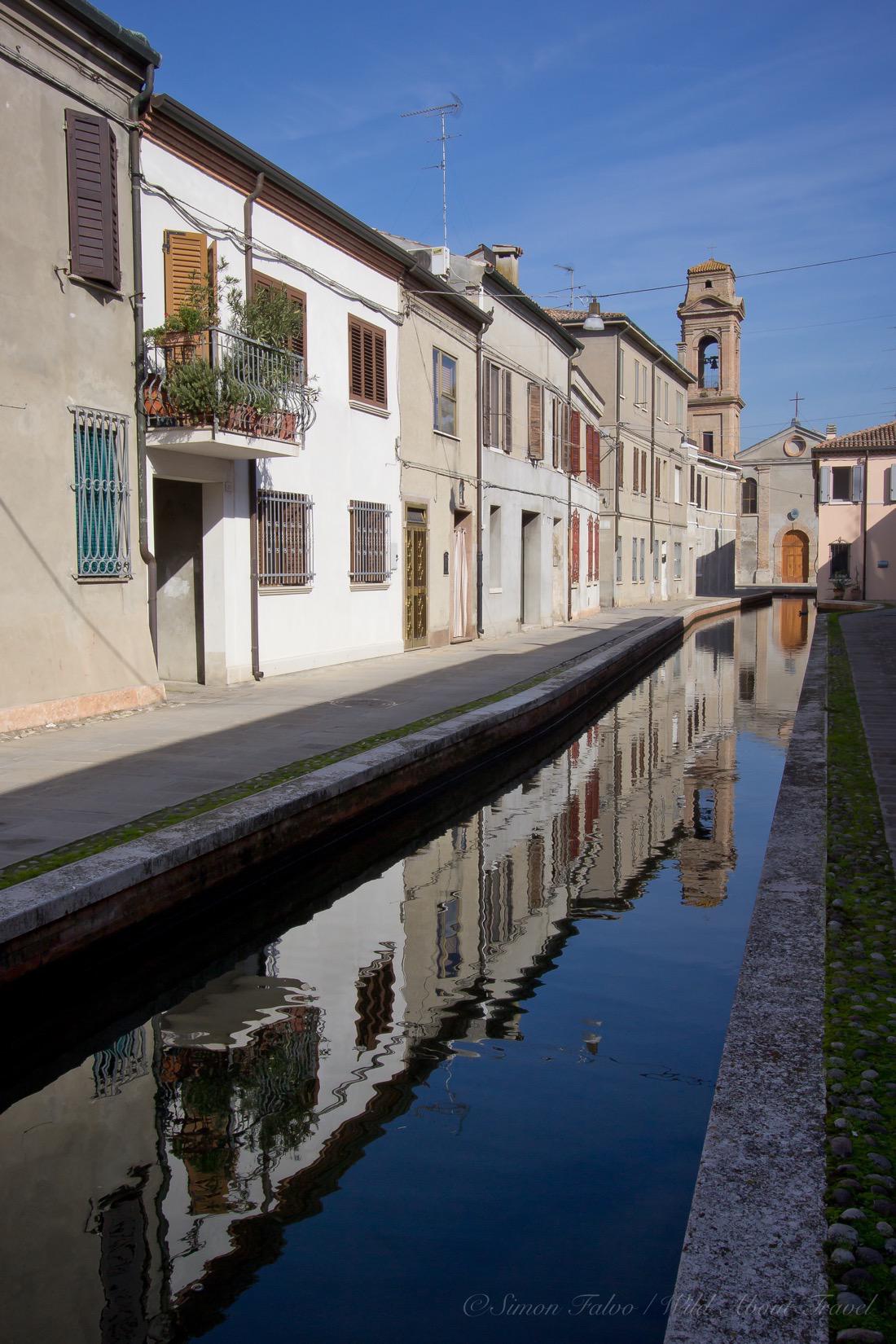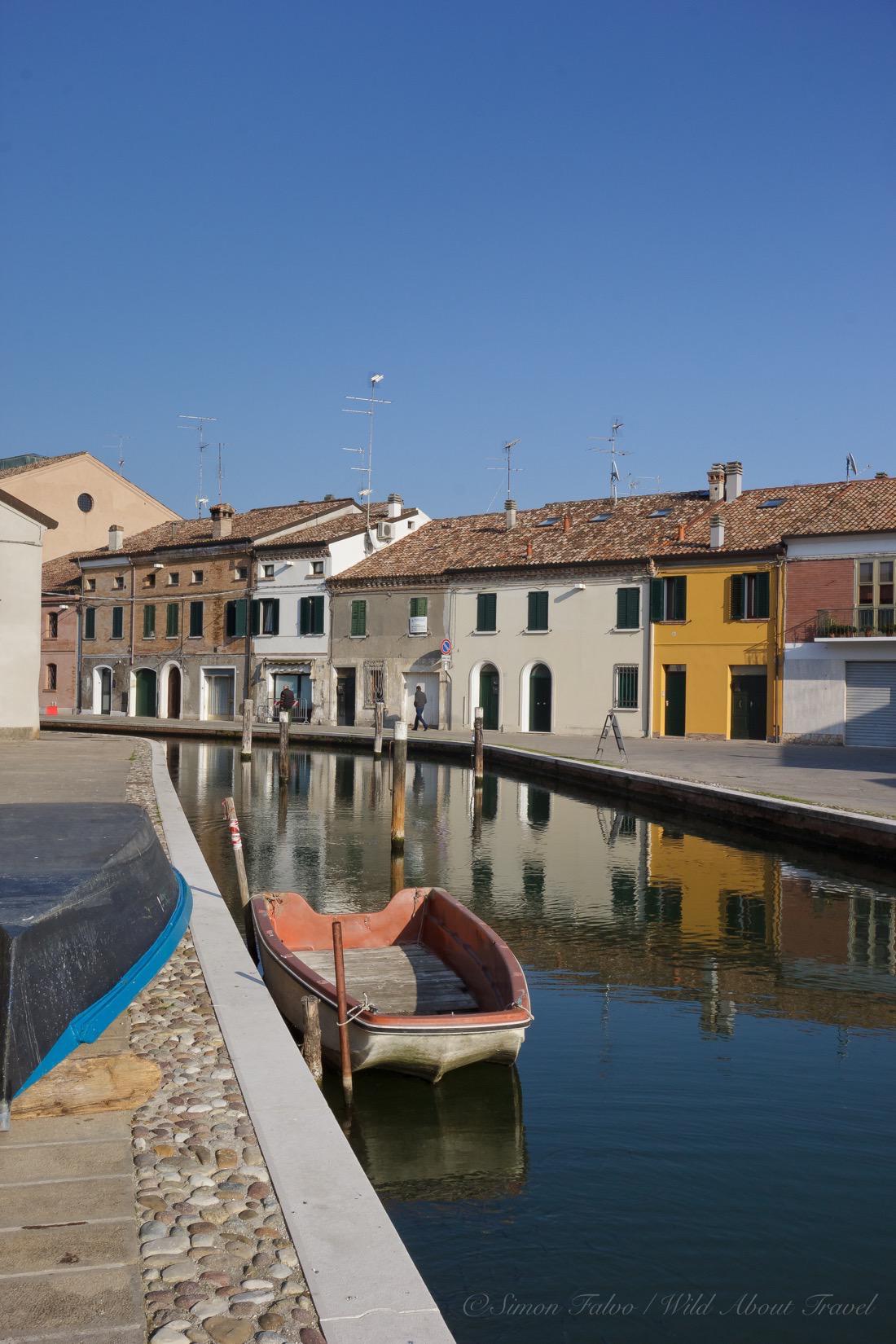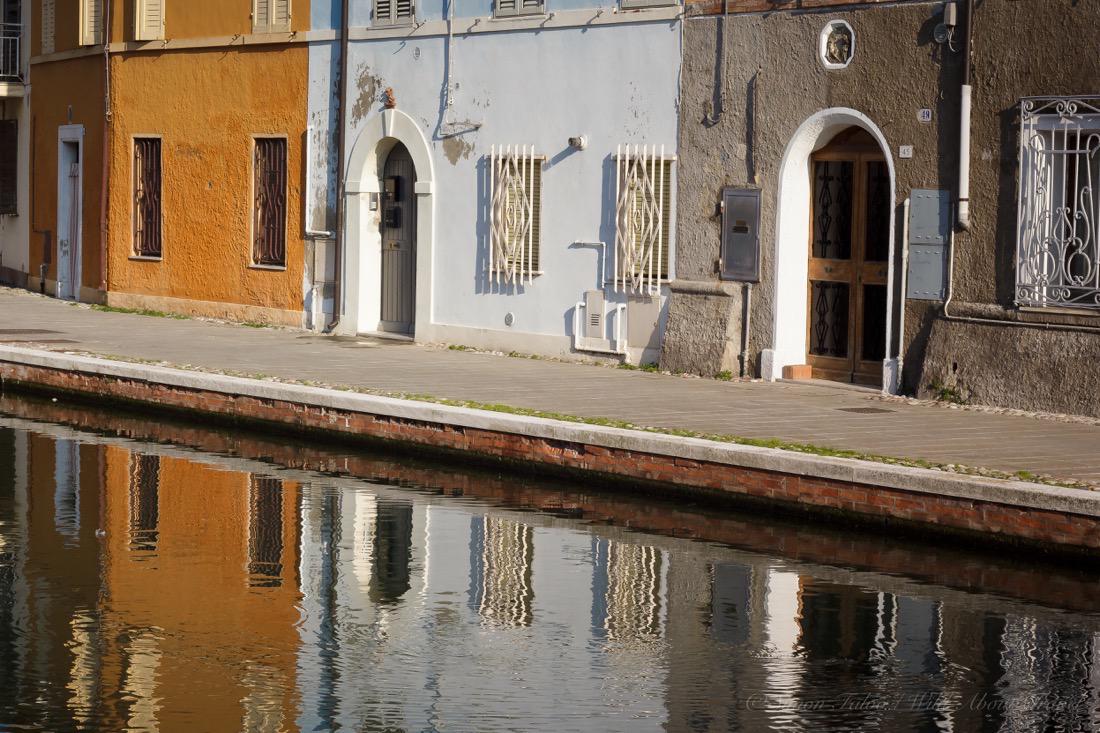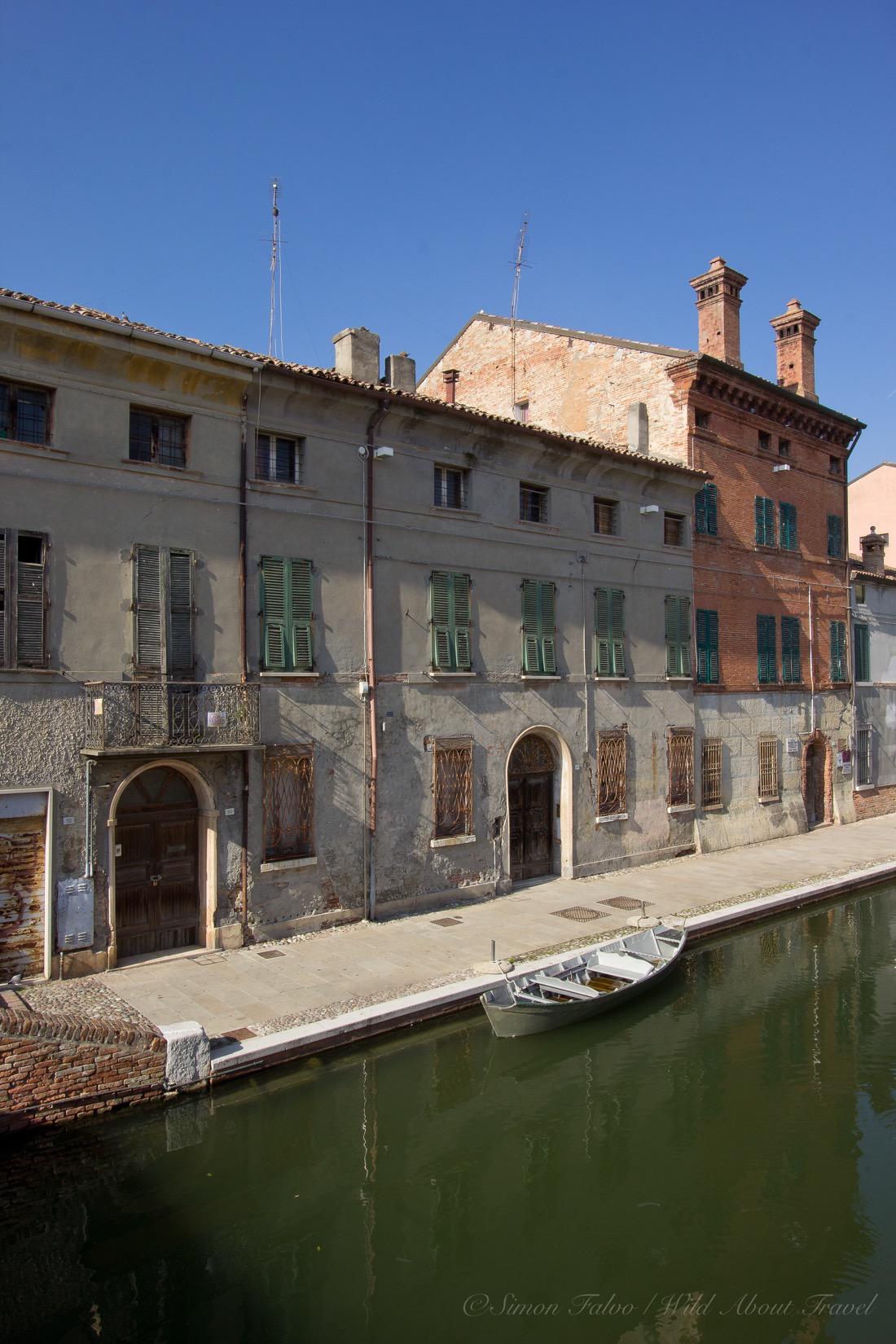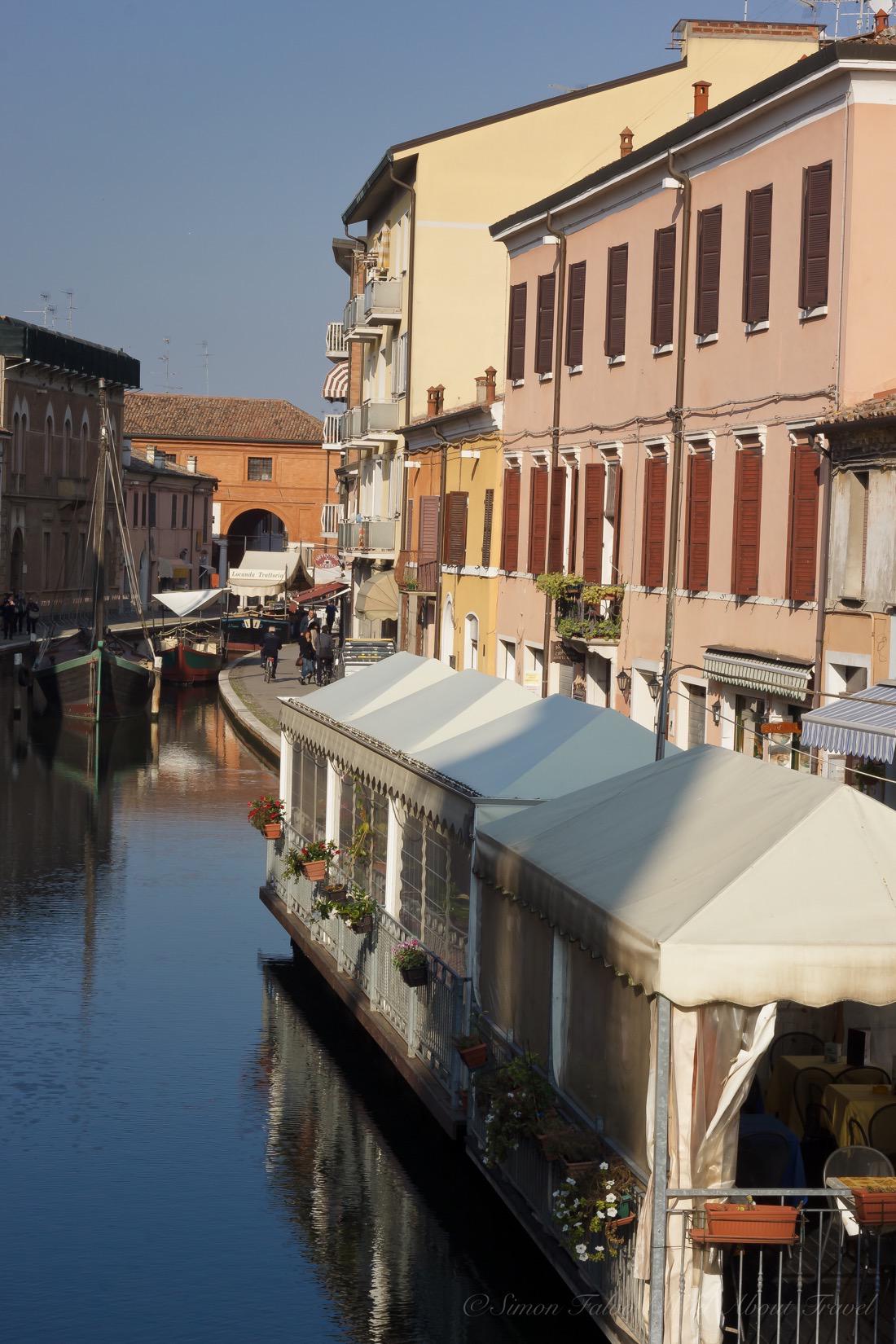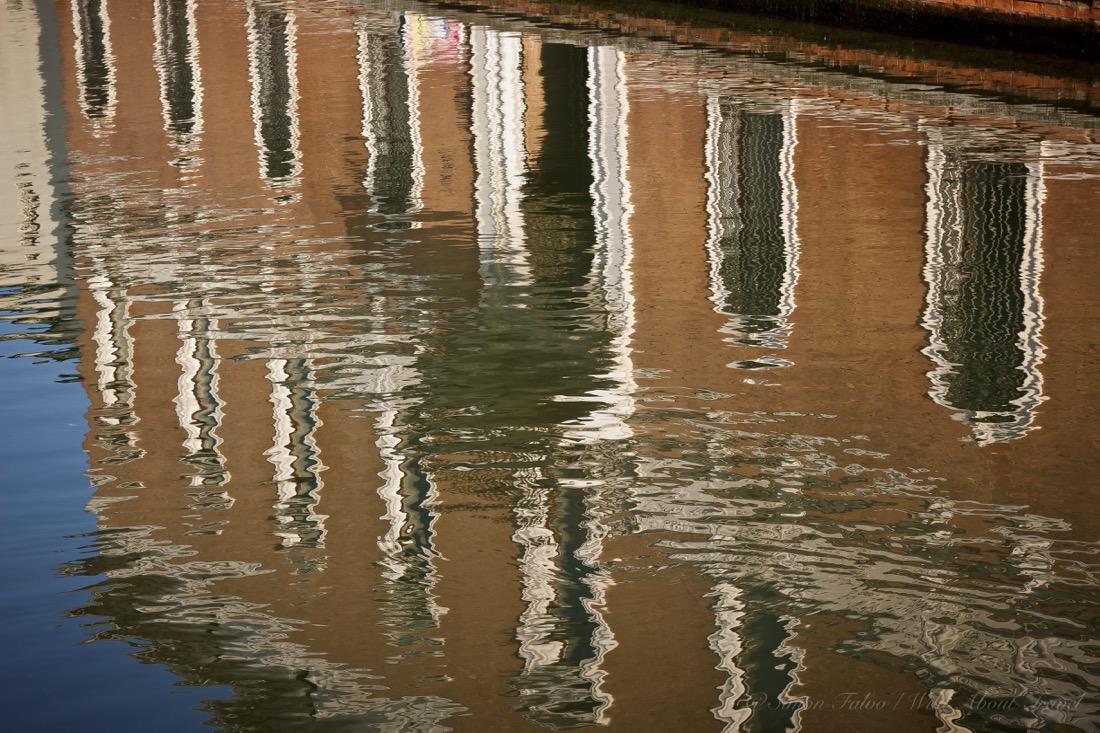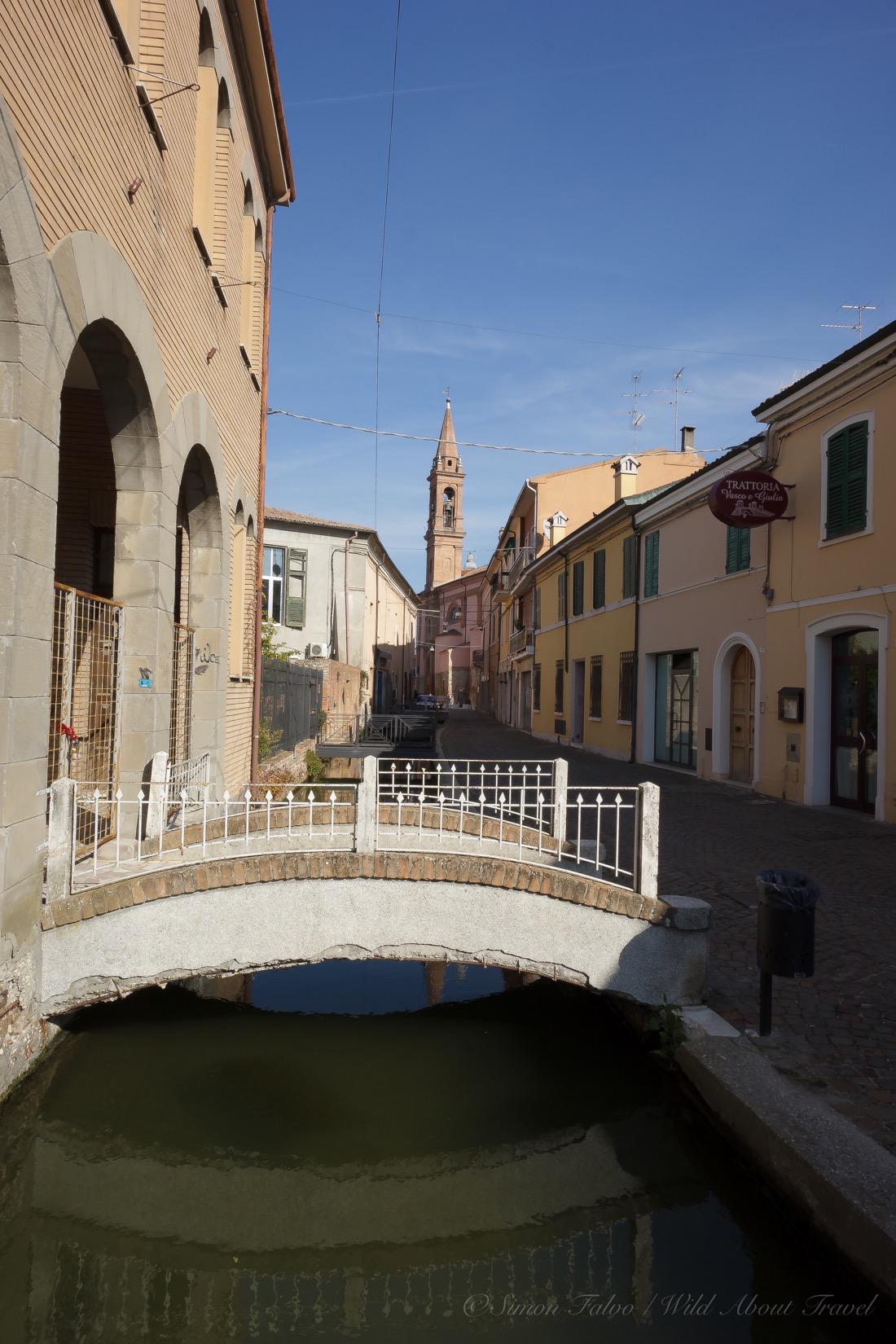 Comacchio: Getting there
Especially in low season, it's quite hard to reach Comacchio without a car (there are a few more buses in Summer). About 50 km from Ferrara and 32 km from Ravenna, it's perfect for a day trip.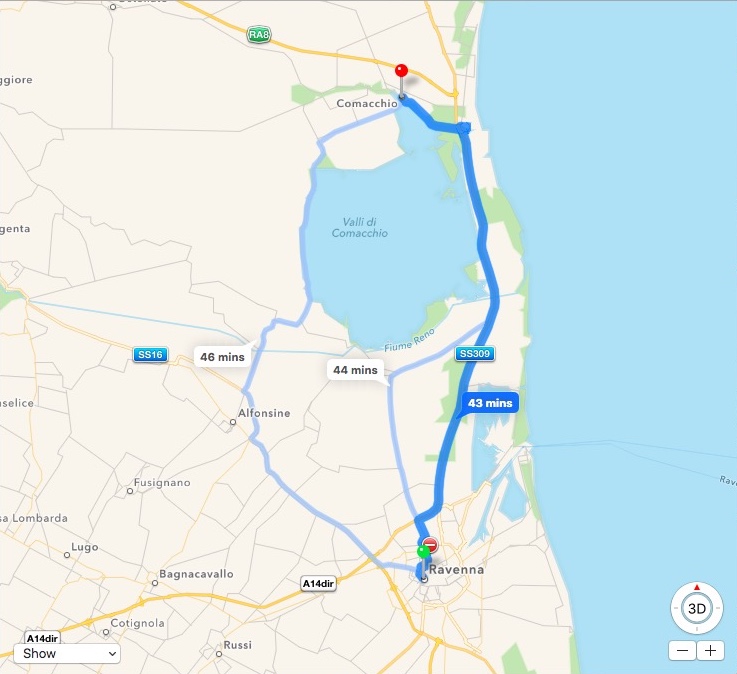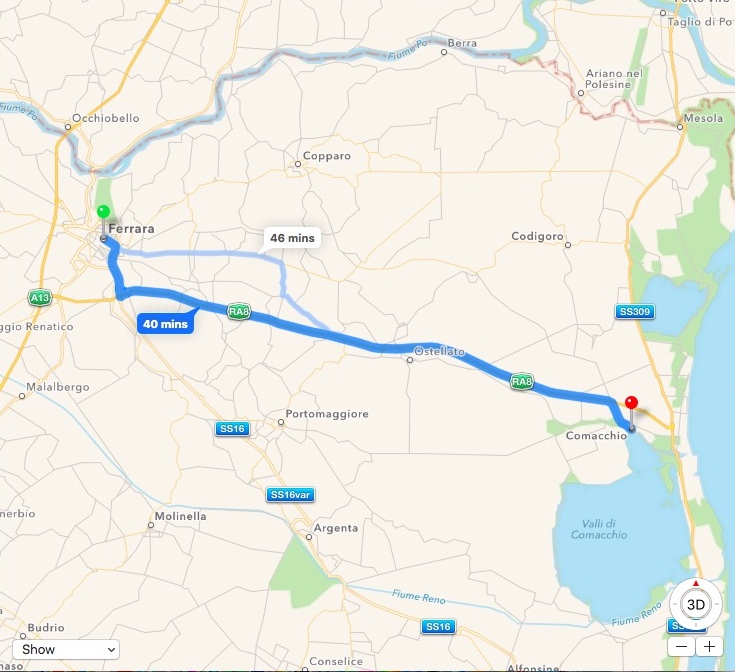 _______
Note: Emilia-Romagna Turismo kindly provided me with a private car and driver to reach Comacchio from Ravenna. Opinions and enchantement are my own.