Italy might well be one of the most popular travel destinations in the world, but tourists choosing to visit Lombardy are not as many as this beautiful area deserves. 
Truth is that as a region Lombardy is little known, and I'm pretty sure that the majority of people traveling to Milan or Lake Como have no idea in which region they are.
Why care about regions, you might wonder? Isn't it just enough to know if you are in northern, central or southern Italy? Well, it's not only about geography. As a country, Italy is quite young (Italian Unification was established in 1861), and despite being part of the same nation, the 20 regions are very different from each other in many respects: history, art and architecture, landscape, local traditions and food.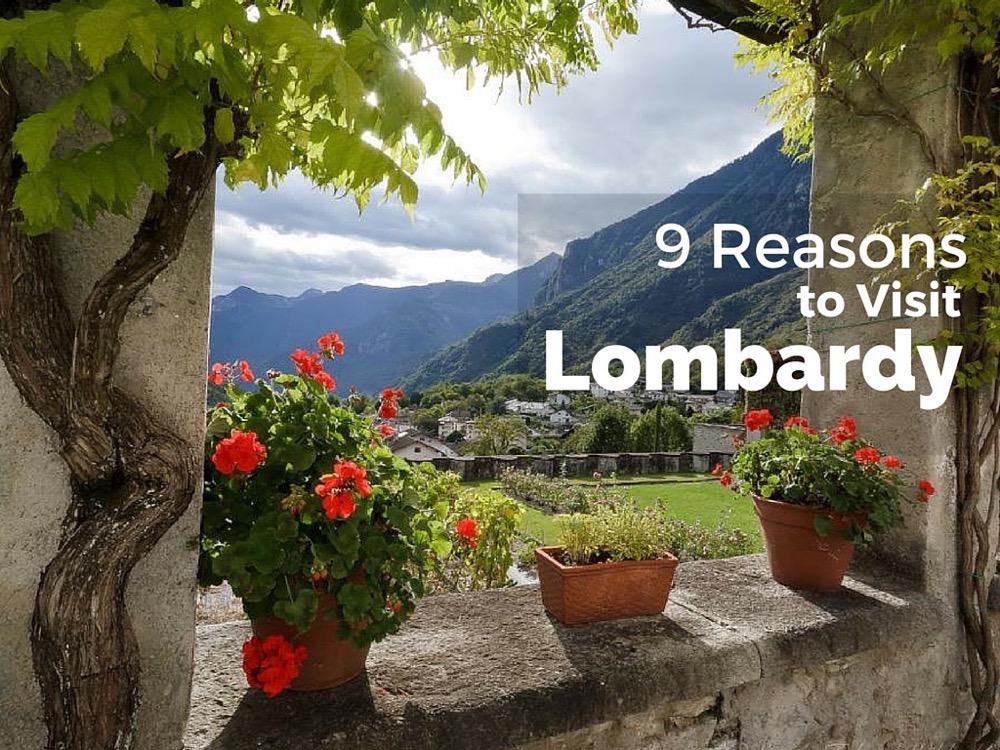 Being the main industrialised area of Italy, the Lombardy region has long been perceived as a not particularly appealing destination, especially to tourists from outside Europe. Too often overlooked, this area of Italy is well worth being discovered.
9 reasons to visit Lombardy
Lombardy is very diversified
Except for the sea, Lombardy has it all.
Smooth hills, beautiful mountains and lakes, charming towns; impossible to get bored. And there is Milan, with its cosmopolitan flair: fashionable, trendy, vibrant and an excellent gateway to visit Lombardy and discover its many beauties.
Lombardy charming towns and small cities
Lombardy is not short of lovely small cities.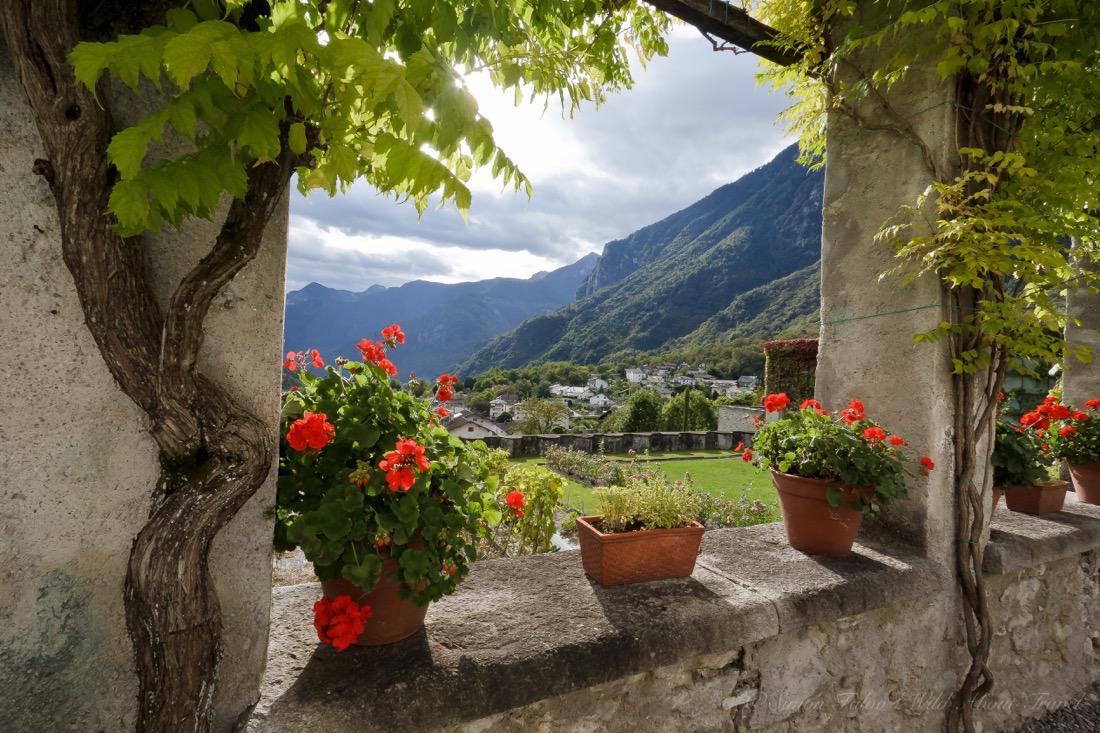 Some of my favourites are Bergamo, a little gem only one hour from Milan, or Chiavenna, with its pretty alleys, the old houses and the surrounding mountains. And then there's Vigevano, with its superb large square, picturesque Bellagio, overlooking Lake Como, Cremona and it's violin making tradition, and the list is long. 
Lombardy, the land of lakes
Small or big, surrounded by hills or mountains, dotted with charming islands and lined by picturesque towns, the lakes are one of the highlights of the Lombardy region.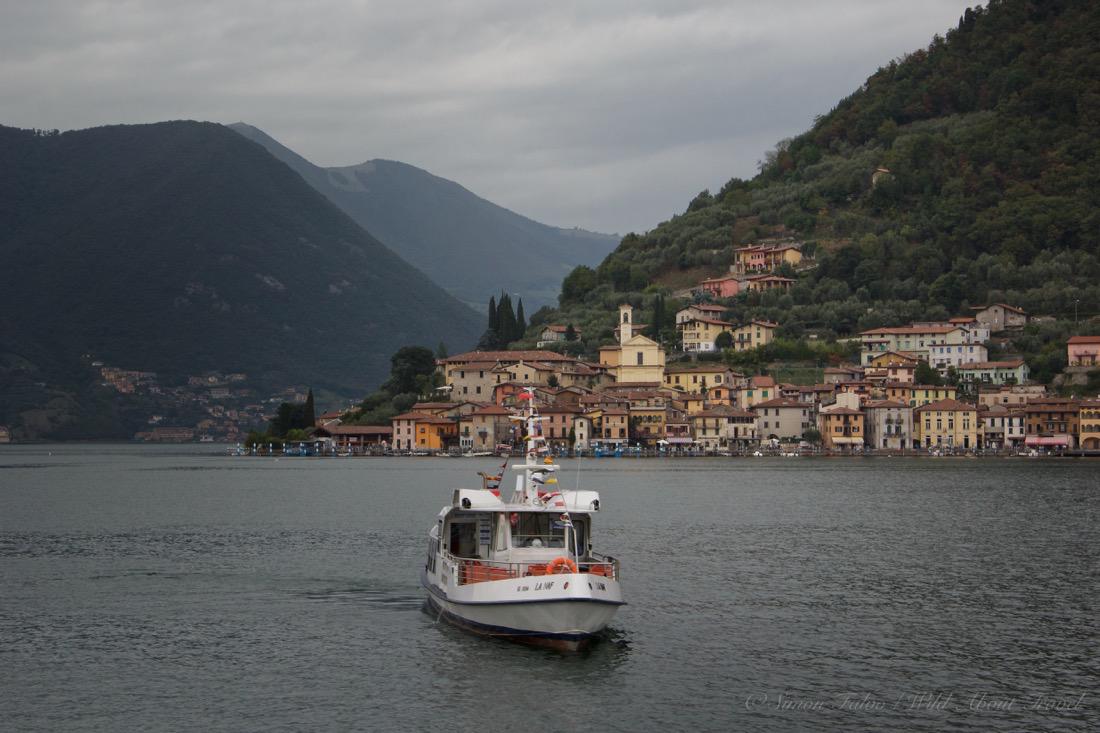 Lake Como has become popular since George Clooney bought the 18th Century Villa Oleandra, but even should he sell the estate (as rumoured last year), the beauty of the Como Lake is unquestionable. 
Lake Garda, the largest in Italy, is a popular destination for water sports. In the southern part, the lake is so large that it looks more like the sea, and the Lombardy shoreline boasts charming towns like Sirmione, Desenzano del Garda and Salò. 
The smaller and less-known  Lake Iseo is a little gem, where you'll find a scenery of great natural beauty and pretty medieval towns. 
And there are more: Lake Varese, Lake Lugano and many others, everyone with its special character.
Beautiful mountains, with many activities all year round
If you like superb mountains sceneries and outdoor activities, Northern Lombardy won't disappoint you. There are plenty of winter sports as well as summer activities, including more challenging ones for the adrenaline junkies.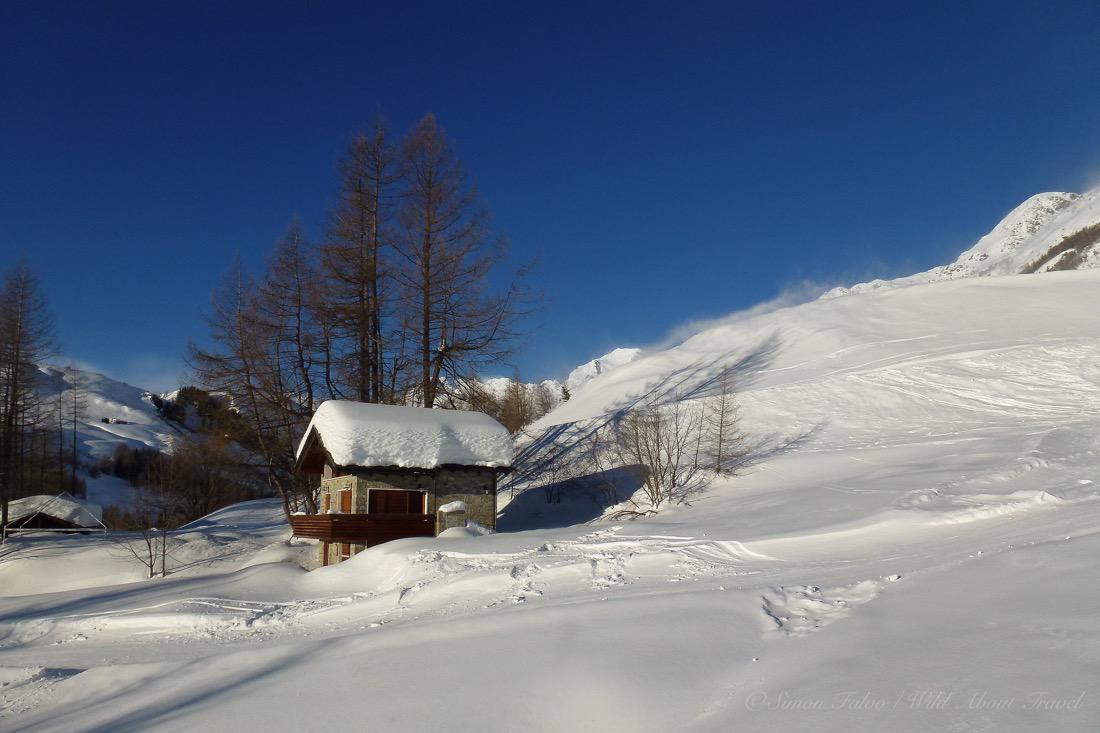 In addition, pretty Tirano is the starting or arrival point of the Bernina red train, one of the most scenic rides in the alps.
Lombardy UNESCO World Heritage Sites

Few people, even between Italians, know that Lombardy has nine UNESCO WHS and is the region with the highest number in Italy.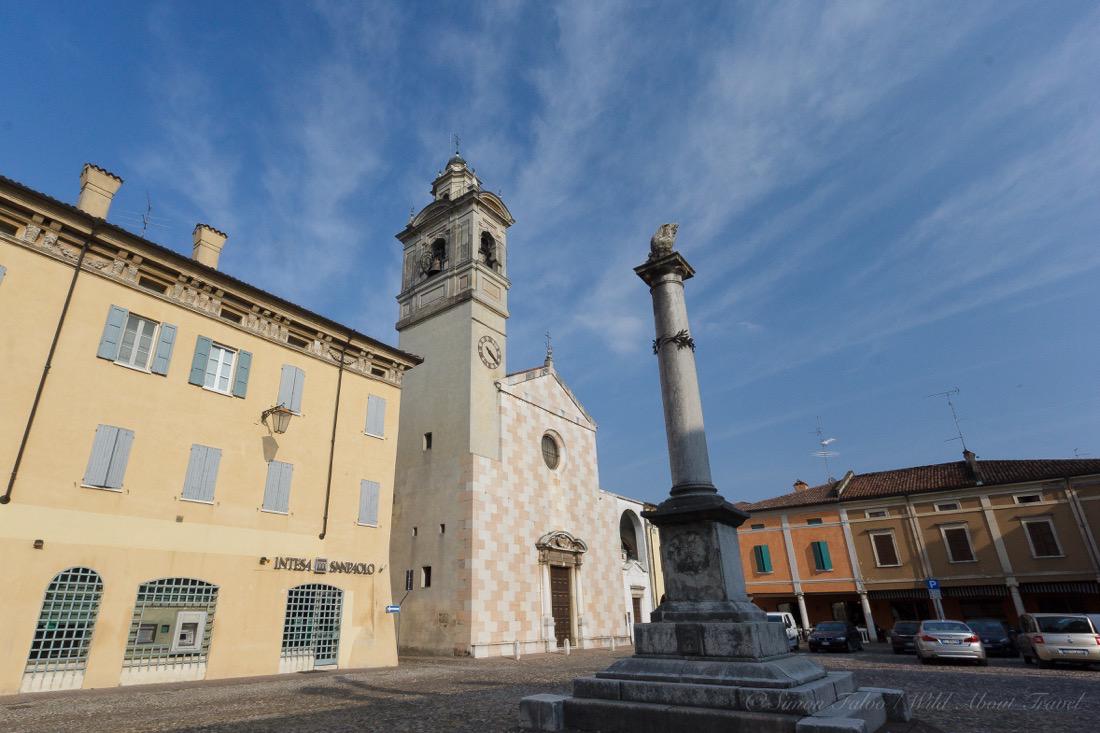 Furthermore, they are quite diversified, ranging from the prehistoric rock drawings in Valcamonica to the workers' village of Crespi d'Adda, from the stunning Renaissance architecture of Mantua and Sabbioneta to the Sacred Mounts of Varese and Ossuccio. 
Local traditions
Since the Lombardy region is mostly associated with Milan and industrial development, many don't imagine that this area has plenty of local traditions. There are many festivals (mostly food related), like the fantastic "Sagra dei Crotti" in Chiavenna, when people can choose between several gastronomic itineraries, stopping along the way in the unique local natural grottoes to taste the food specialties of the Valchiavenna.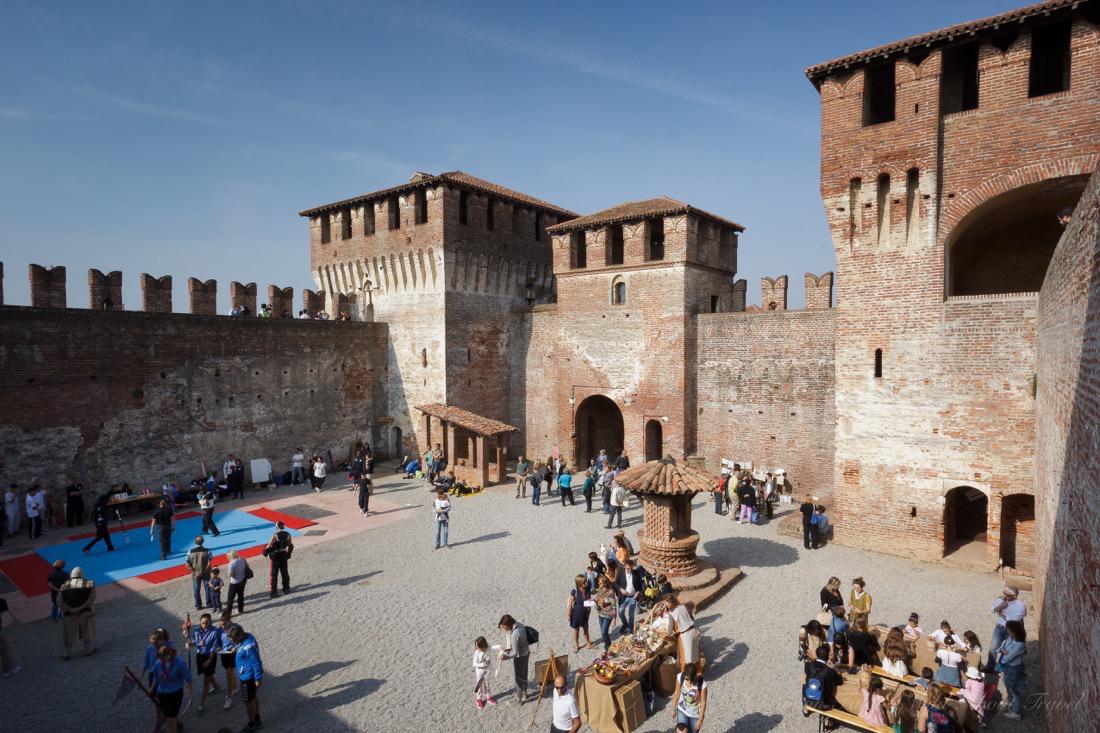 Aside from food, there are also historical reenactments like the Castrum Soncini , a quirky medieval festival which took place in the castle of Soncino, named one of the prettiest villages in Italy.
Lombardy food and wine
Every Italian region has its own traditional dishes and characteristic wine, and Lombardy is no exception.
My favourite are "risotto alla Milanese" (yellow, with saffron), "pizzoccheri della Valtellina" (pasta made with chestnut flour, cooked with potatoes and beet tops, and seasoned with butter and melted cheese) and "ravioli di zucca", (the super delicious homemade pumpkin ravioli typical from Mantua). 
If you visit Lombardy, you'll be surprised as well by the many excellent wines, from the typical red wines of Valtellina (like Inferno, Sassella, Valtellina) to the excellent sparkling wines produced in Franciacorta and many more.
Find out more: Moscato di Scanzo, Wonderful (and Precious) Meditation Wine
Lombardy is perfect for any kind of vacation
Thanks to its variety, Lombardy is a perfect region for different travel styles.
Active travelers can enjoy plenty of outdoor activities in the mountains and by the lakes in almost every season, art and culture buffs will appreciate the many little-known towns with a rich historical and artistic heritage, food lovers will discover a different kind of Italian traditional cuisine, couples can choose between many romantic spots, and there are many places which are very well suited for families. 
Not your usual Italian trip
Venice, Florence, Rome are magnificent and unique cities, and certainly a must-see in Italy. However, there's the other side of the coin: since they are so touristy, they became less and less authentic.
In Lombardy, you'll experience Italy in a different way and it surely won't be your usual Italian trip.
Are you ready to visit Lombardy?
_______
Note: This article is part of the #inLombardia digital marketing campaign, created and managed by iambassador in partnership with Lombardy Tourism. As always, opinions are my own.