I remember dreaming of seeing one day the trulli of Alberobello since I was a child. With their whitewashed external walls and the typical conic shape of their roofs, they looked to me like coming out directly from a fairytale.
When I grew up, I somehow forgot about the trulli until I found out that the older I get, the closer I feel to the passions of my childhood.
An unexpected invitation to discover Brindisi and the surrounding area was the perfect excuse I had been unwittingly looking for to see more of the Apulia region (where, I admit with a little shame, my steps never led me before) and, of course, visiting Alberobello. At last.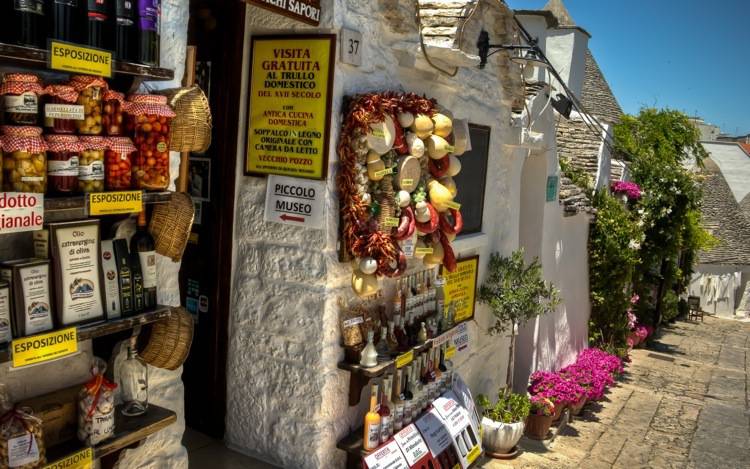 The day was perfect, with a spotless deep blue sky and the white houses so bright they were almost dazzling. Green vines, pink bougainvillea and geraniums made for the perfect mediterranean color palette. As expected, the town was packed with tourists, most of them from abroad, strolling along the pretty alleys, admiring the trulli from outside and inside, for many can be visited.
The trulli of Alberobello are a truly unique kind of vernacular architecture. People from this area of Apulia preserved the drywall prehistoric technique and built the typical houses from boulders collected in the surrounding fields, giving them their exquisite, characteristic shape.
The inscription of Alberobello and its astounding trulli as a World Heritage Site by the UNESCO back in 1996 certainly played a role in how the town was preserved and its appeal across the world.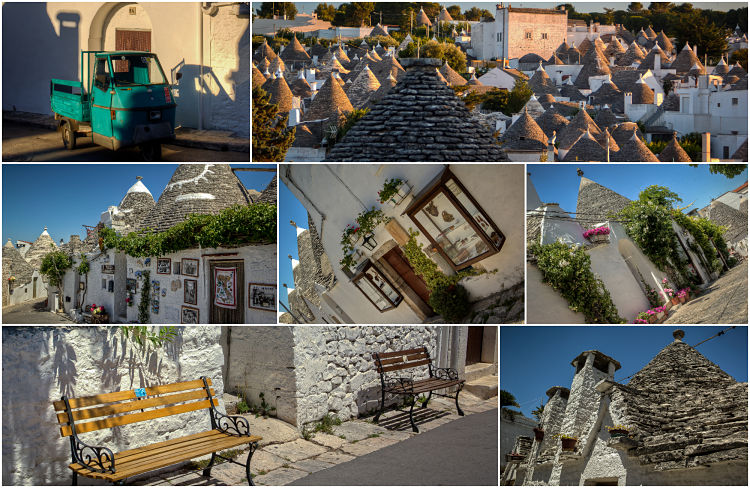 As I randomly walked along the narrow streets, I marvelled at how the town is well-kept. Neat houses, pretty shops selling souvenirs or local products,  cosy restaurants (although I'm often wary in touristy places), everything spotless.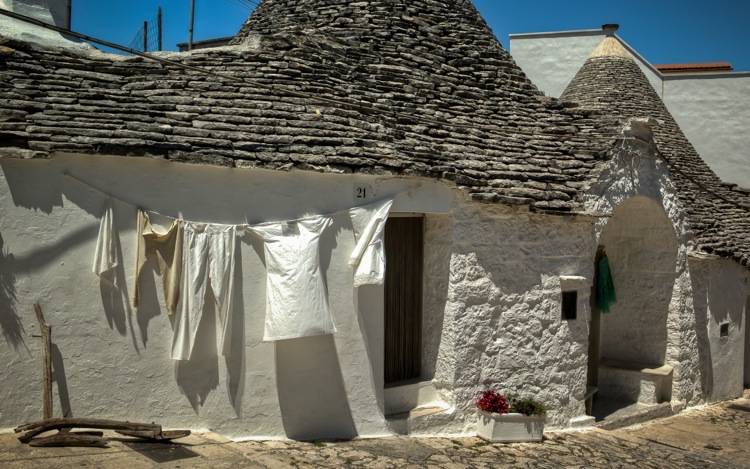 I was impressed, and at the same time thoughtful. Most of the people I came across were all 'oooh' and 'aaah' about the trulli of Alberobello. I was captured by the unquestionable beauty of  this very special town and, at the same time, I  felt that I was not fully convinced.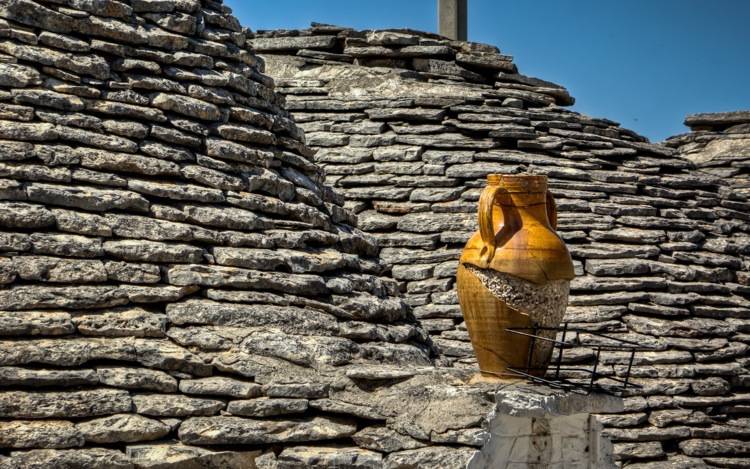 I spent only a few hours in Ostuni, enough to fall in love with the 'white city'. However, although I stayed a few days in Alberobello, I was not feeling the so-called 'wow factor'. Why was that?
It took me a while to understand my own feelings, until I went back thinking of my trip to Flanders, a region that was one of my best recent discoveries.
With all the due differences, Alberobello was a little like Bruges. Both unarguably awesome, but like open-air museums. Se neat to seem unreal. So perfect they seemed to lack of real life. This is likely the reason Ghent, differently from Bruges, talked to my heart rather than to  my brain. And most likely this is why in the end for as much I loved the trulli of Alberobello I felt even more fascinated by the old ones I saw in the near-by countryside.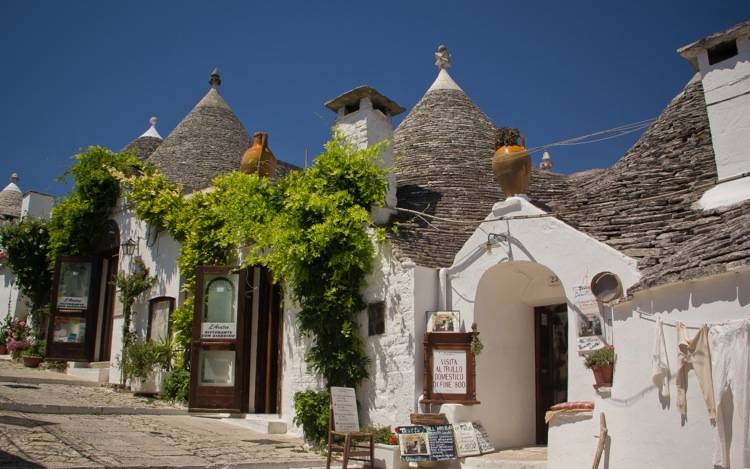 Would I recommend to visit Alberobello and the enchanting trulli? Definitely yes.
Whether this unique village will touch more of your brain or of your heart is very much depending on how you are, what you like, what gives you emotions and your experiences. No matter what kind of cords it will stir, it's a beautiful place you won't forget.
Did it ever happen to you feeling that a place is 'too perfect'?
Practical information:
Getting there: The closest airports to reach Alberobello are Bari or Brindisi, connected with a number of low-cost airlines operating throughout Europe. For people visiting from overseas, Milan and Rome airports are both well-connected with Apulia.