Once home to the fruits and vegetables wholesale market, Marseille Cours Julien has become a hipster neighbourhood with trendy café, restaurants, shops and colorful street art and graffiti covering most of the facades.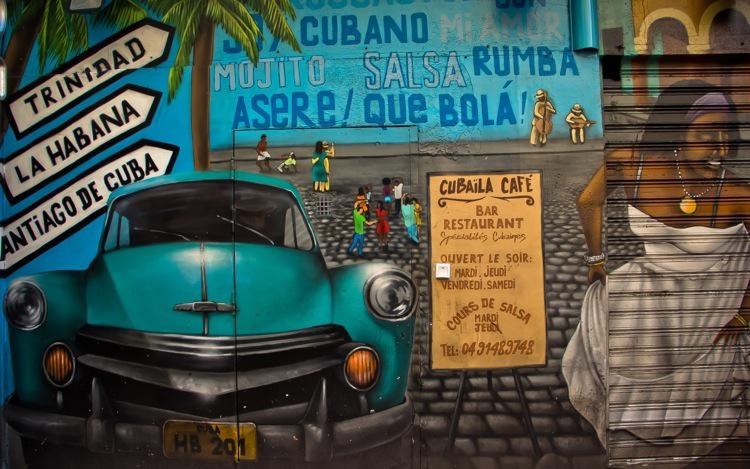 Vibrant and colorful, Marseille Cours Julien is a must-see for street art lovers
Perched up on a hill, Cours Julien and the nearby streets have become the district of artists, musicians, unconventional people and the ones French call the 'Bobo', the 'bourgeois-bohémiens', a term often a little pejorative designating persons well-off, usually from the left-wing, idealists and superficial.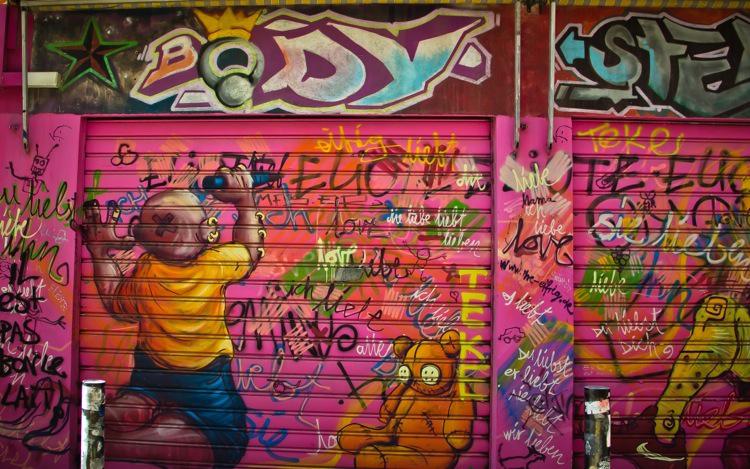 Regardless of the sociological analysis, Marseille Cours Julien is a real treat for street art lovers and for those who've been, it will remind them of the Kreuzberg district and  the East Side Gallery in Berlin.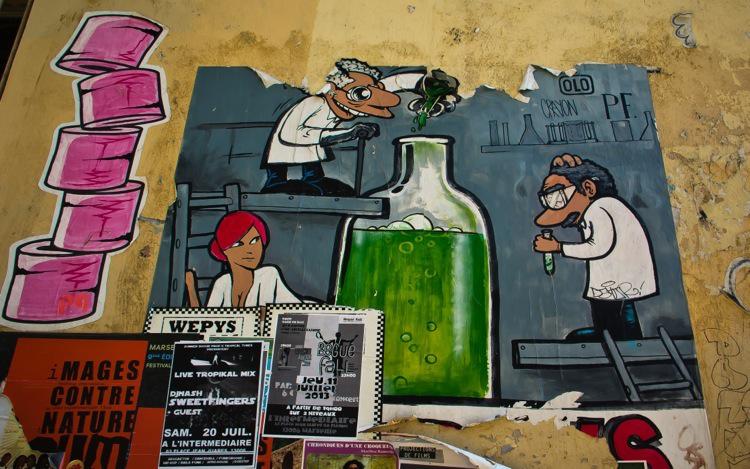 Not all wall paintings are however remarkable. Some are nothing more than graffiti, or are lacking of creativity and technical skills. But there are many beautiful murals with striking colors and  some talent in them.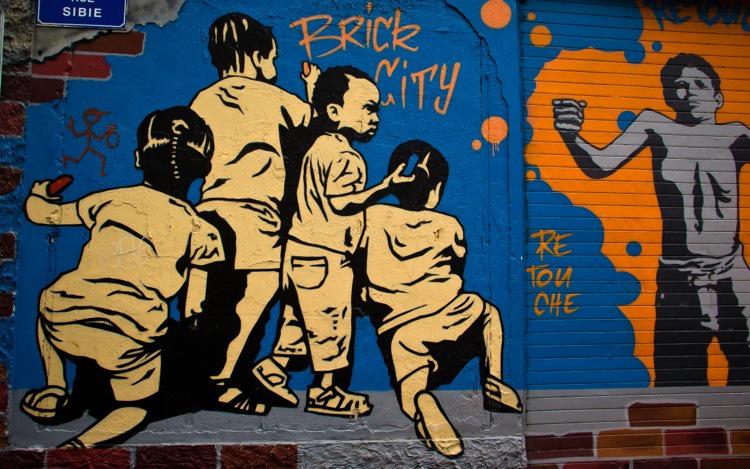 Subjects range from advertising a restaurant, café or shop, to politics, from references to artists, movies and comics to the expression of social issues.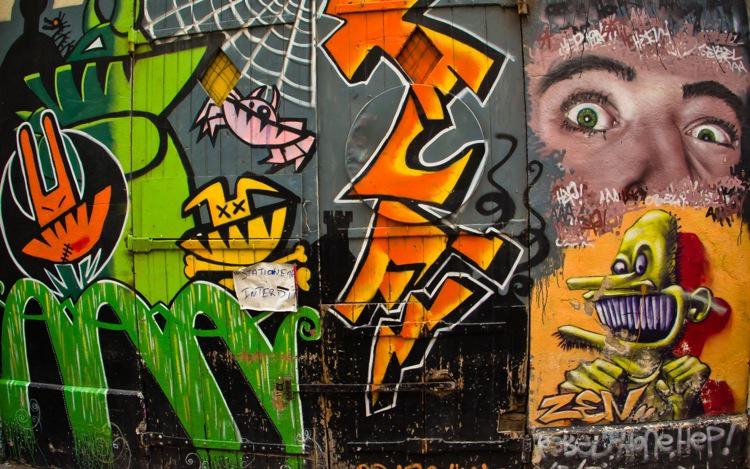 Certainly, a bunch of purple grapes with bright green bottles on the background is much more inviting than an ordinary sign to point at a café.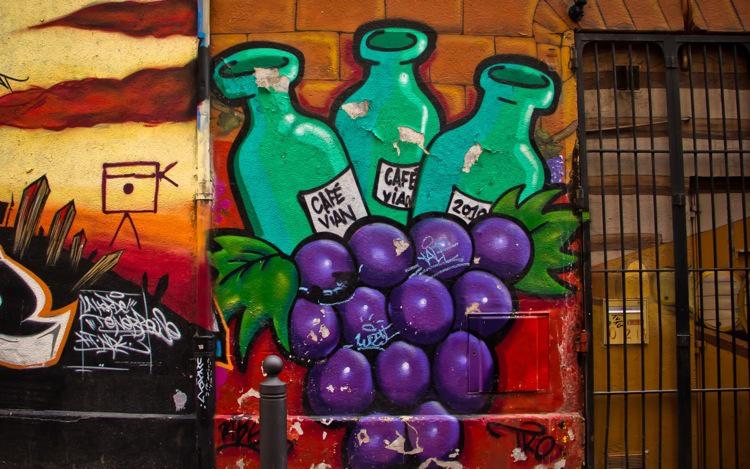 And the mere looking at the Caribbean dancers made me imagine a joyful restaurant, with people dancing at the rhythm of samba, and for a while my thoughts went back to the cheerful atmosphere of Cuba and Brazil.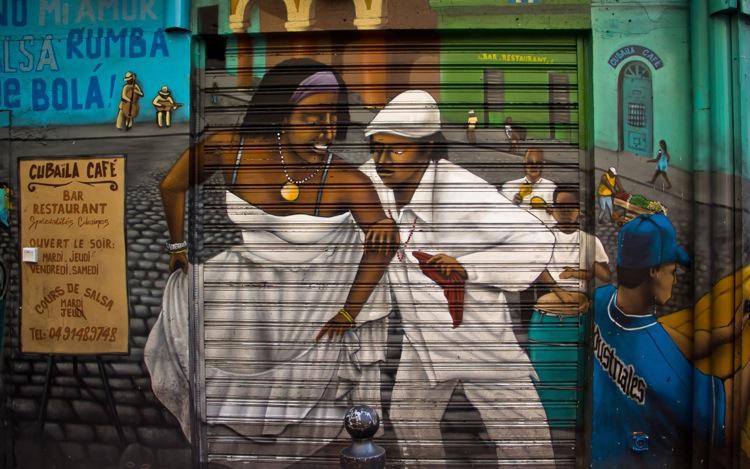 Another wall painting reminded me of Marseille as a longstanding multiethnic city, making it a very interesting melting pot, despite the contradictions often related that can be found in  most cities where the immigrants are in many cases the most disadvantaged class.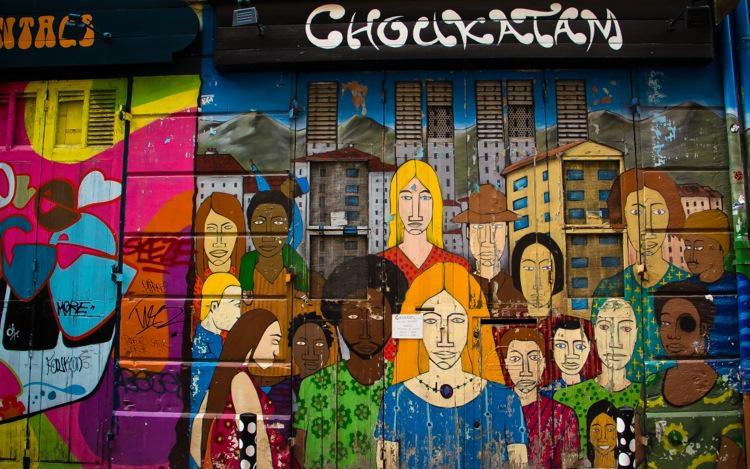 Marseille Cours Julien is also said to have a vibrant nightlife, which I however did not experiment. I spent hours watching the colorful street art and taking pictures, ending to be too exhausted and only willing to jump in the shower and have some rest.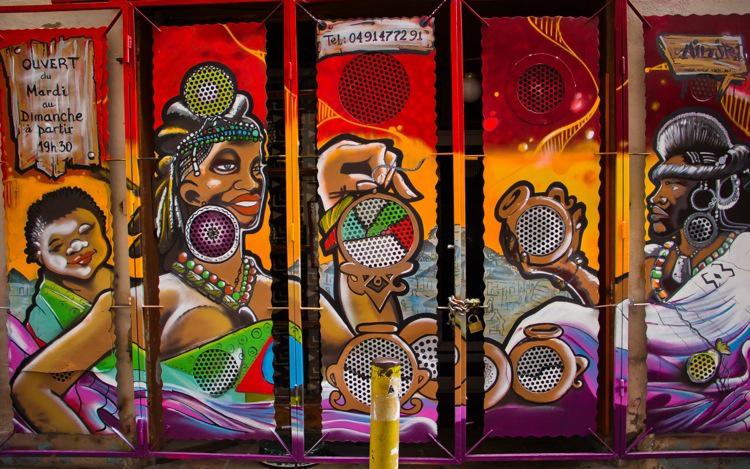 Practical Information:
Getting there: the best and quickest way to reach Cours Julien is by taking the Metro line 2, stopping at Notre Dame du Mont.
More Street Art? A Photo Tour of Brighton Stunning Graffiti