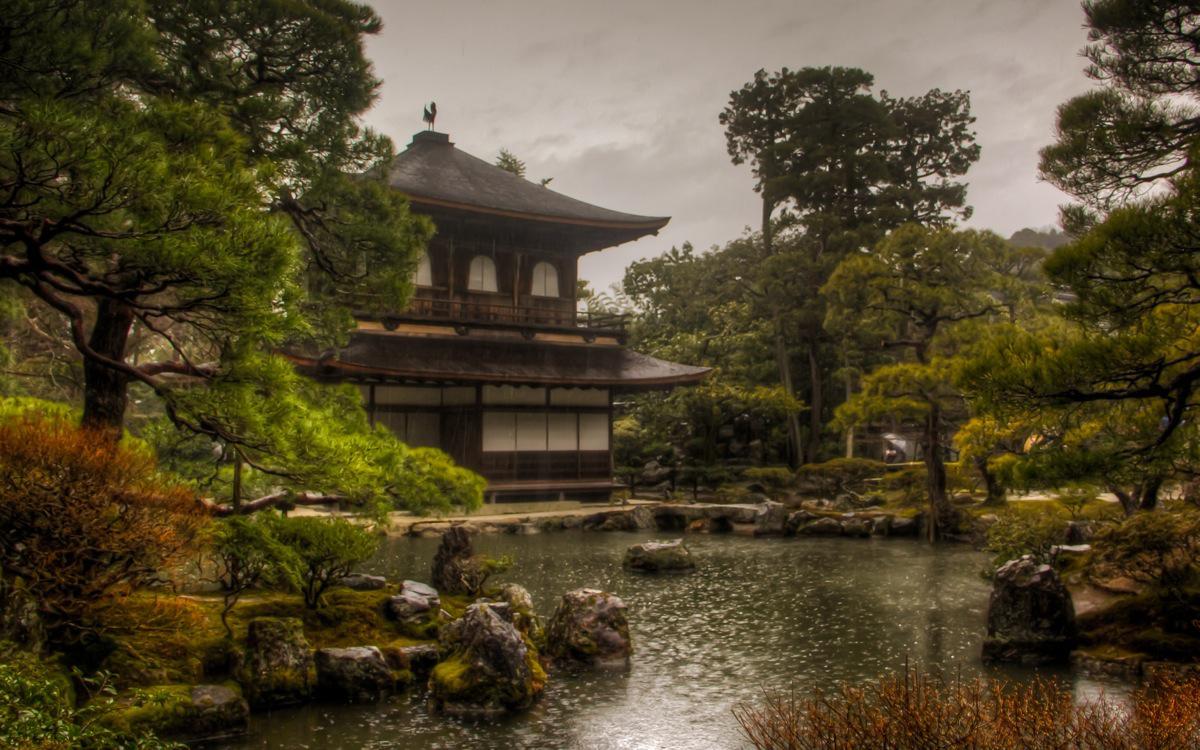 It was a gray and rainy day and I headed to Ginkakuji, the Silver Pavilion, a little disappointed. I had hoped for a sunny and warm day to admire one of the most famous temples of Kyoto and enjoy the gardens, but the sun was not meant to be.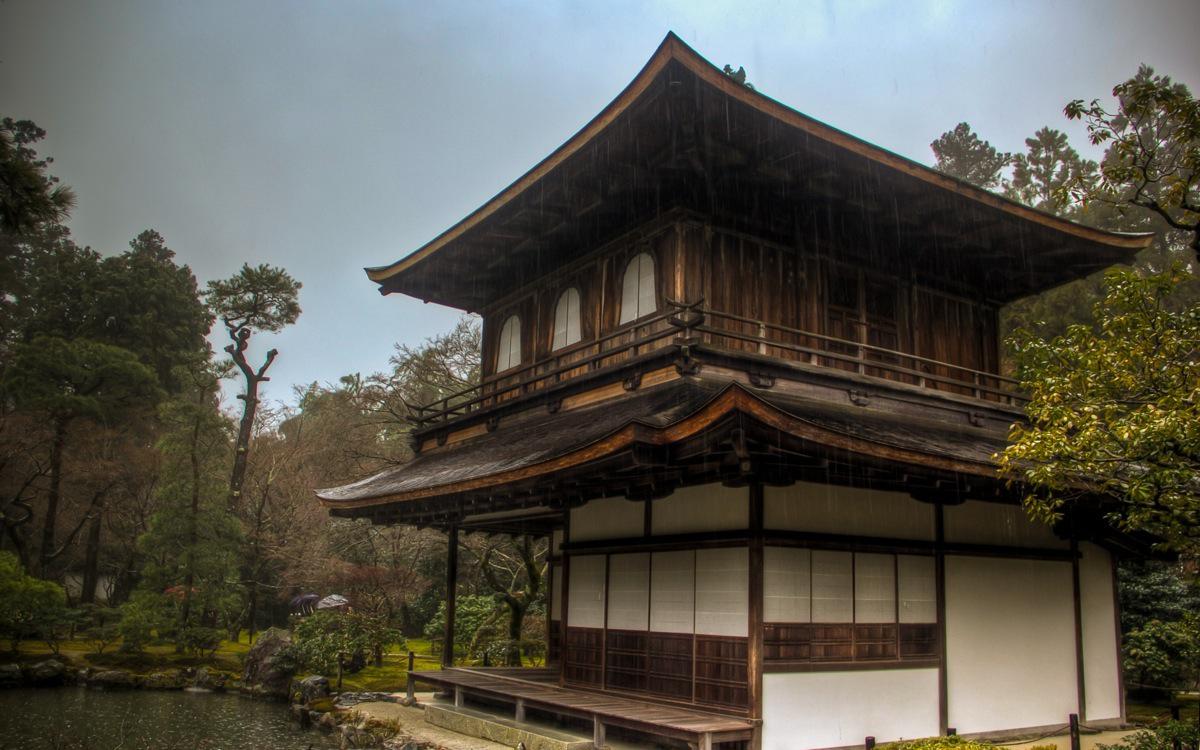 Thankfully the rain gave a rest when I walked along the 'Philosopher path', a pretty walk along the tiny canal leading to the temple, only to restart as I approached the Silver Pavilion. However, it soon became clear that there were a few  benefits from a rainy day.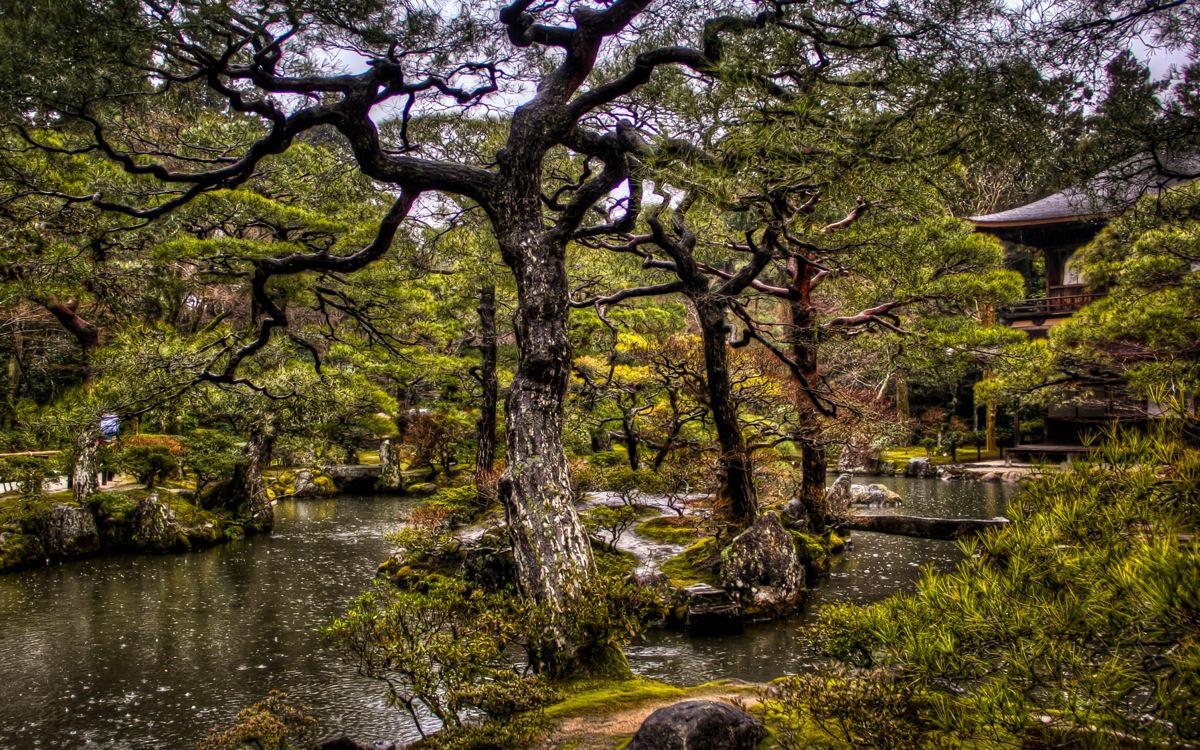 Under the rain, Ginkakuji Temple was even more fascinating
In a strange way, the atmosphere of Ginkakuji was even more fascinating than it would have been under a bright blue sky, the colors enhanced and an overall air of mysticism.
The regular rhythm of the raindrops was a peaceful background sound, highlighting the blending of architecture with its natural surroundings.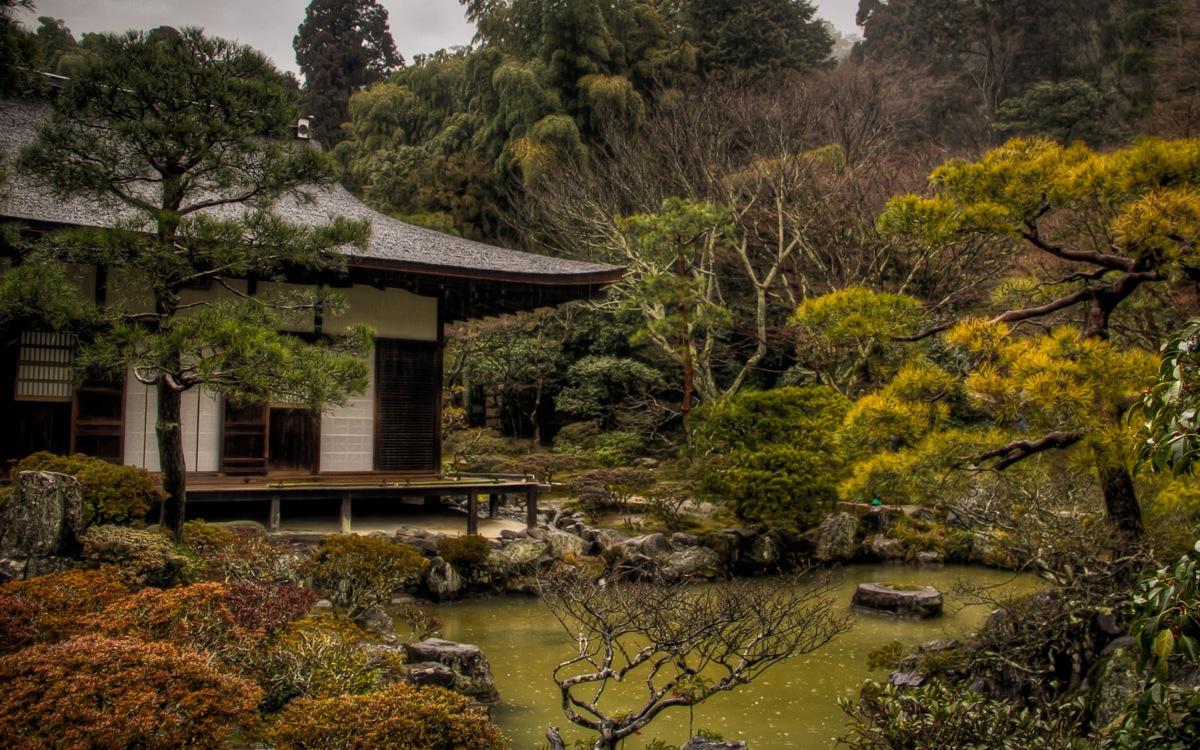 Ginkakuji dates back to 1482 when Shogun Ashikaga Yoshimasa built a retirement villa whose design followed a wish to emulate Kinkakuji, the Golden Pavilion, erected by his grandfather. Similarly to Kinkakuji, the Pavilion was originally meant to be covered by silver foils but the initial plan was never completed.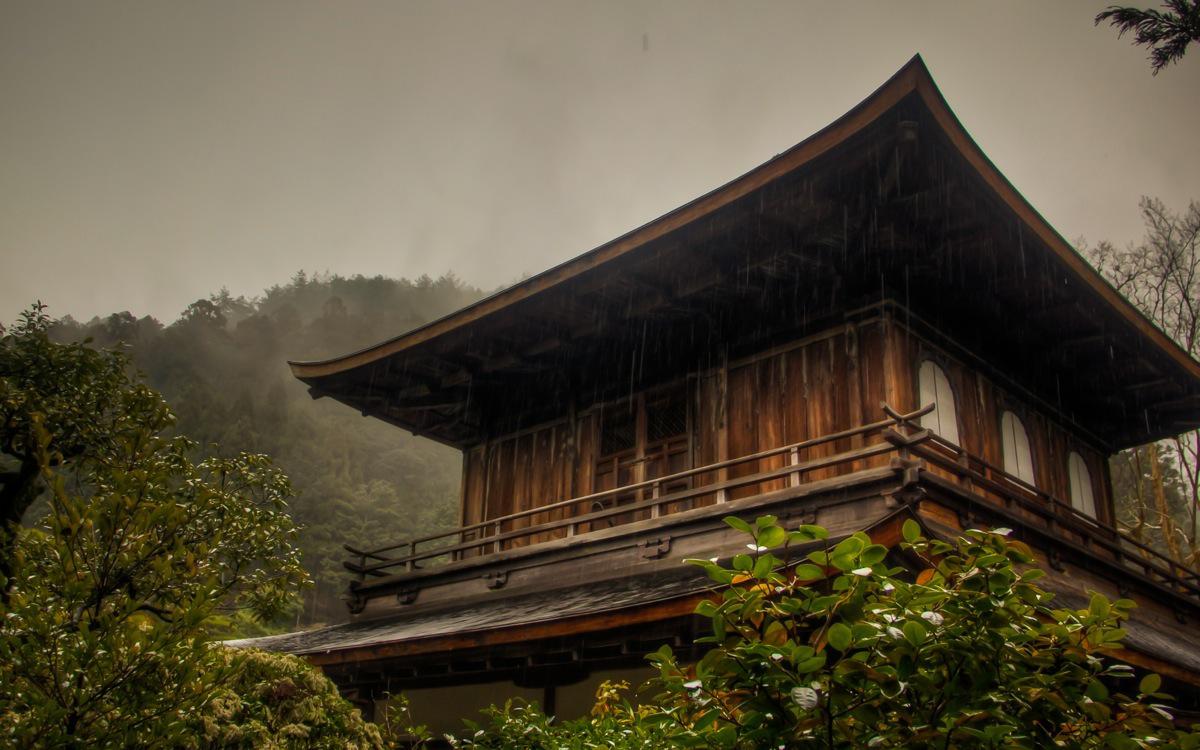 The villa became a Zen temple at the Shogun's death according to his wishes, and despite the later additions Ginkakuji still bears the main signs of Yoshimasa's original concept and aesthetic, both in the architecture and the gardens.
Moreover, the bare dark wooden structure, instead of the planned silver covering, is a wonderful example of the Japanese exquisite taste and ability to create beauty in simplicity.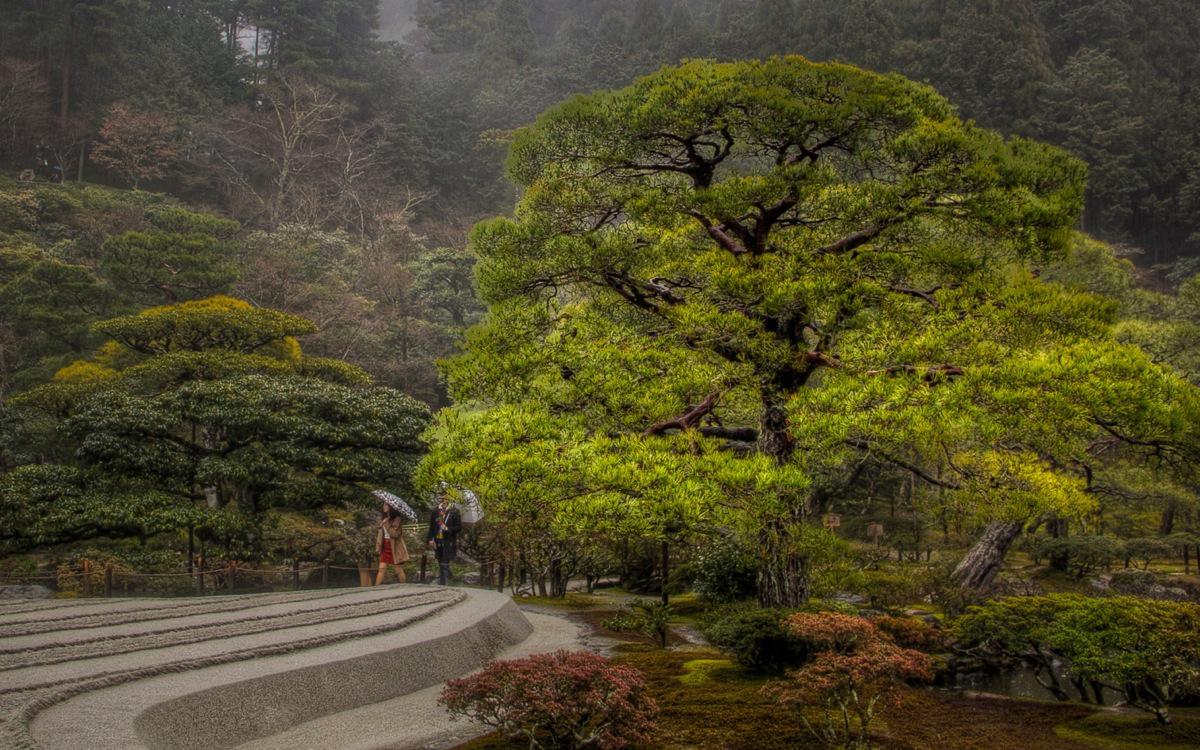 It may not have the magnificence of the Golden Pavilion, but Ginkakuji is definitely one of the must-sees in Kyoto. Also,  being far less crowded it's all the most enjoyable and makes easier for the Western visitors to soak at least a little in the atmosphere of serenity the Silver Pavilion was intended for.
Have you been to Kyoto? Which was your favorite temple or shrine?