A yellow pumpkin dotted in black, the icon of Naoshima island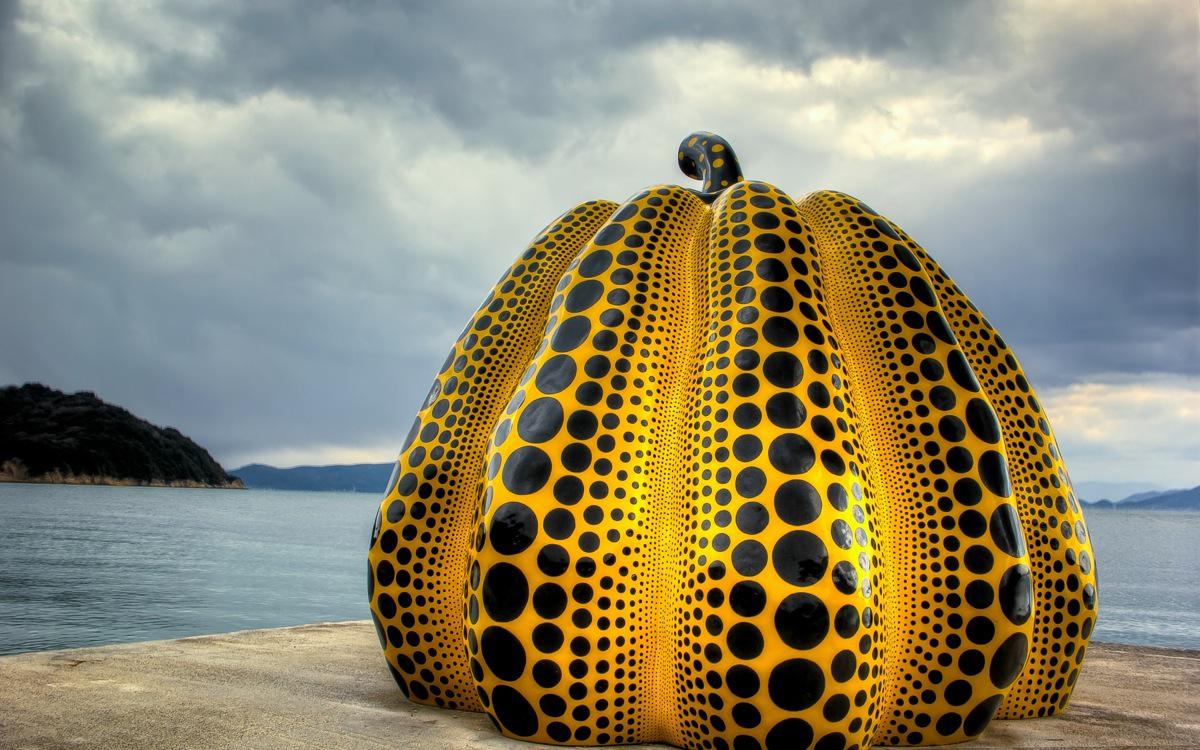 If asked about Pop Art, who's the first artist that comes up to mind? I bet it's Andy Warhol, probably followed by Roy Lichstenstein. But would you associate Pop Art with Japan?
Truth is that Yayoi Kusama, one of the most acclaimed Japanese artists, is a precursor of Pop Art and she influenced Andy Warhol as well as Claes Oldenburg. Her yellow pumpkin, dotted in black, has become somehow the icon of Naoshima, the Japanese island transformed in a cradle of modern and contemporary art.
Arriving at Miyanoura Port by ferry, you'll see Kusama's red dotted pumpkin just a few steps from the terminal. However, the yellow and most famous pumpkin is showcased on the pier facing the Benesse Hotel, the most famous (and expensive) accommodation on Naoshima island. Overlooking the sea, with the surrounding islands as a backdrop, it's no wonder that Yayoi Kusama's yellow pumpkin has become in a way the island symbol.