Often overlooked by foreign visitors the Emilia-Romagna region not only means cities of great beauty like Bologna, Ravenna, Ferrara, Modena, Parma, the delicious food specialties, and the lovely landscape.
There's no place like Emilia-Romagna to admire Maserati cars collections
This area of Italy also boasts a long-standing tradition in the manufacturing of luxury and racing cars, as well as renowned motorcycles, leading to the name of 'Motor Valley,' as people often call this area.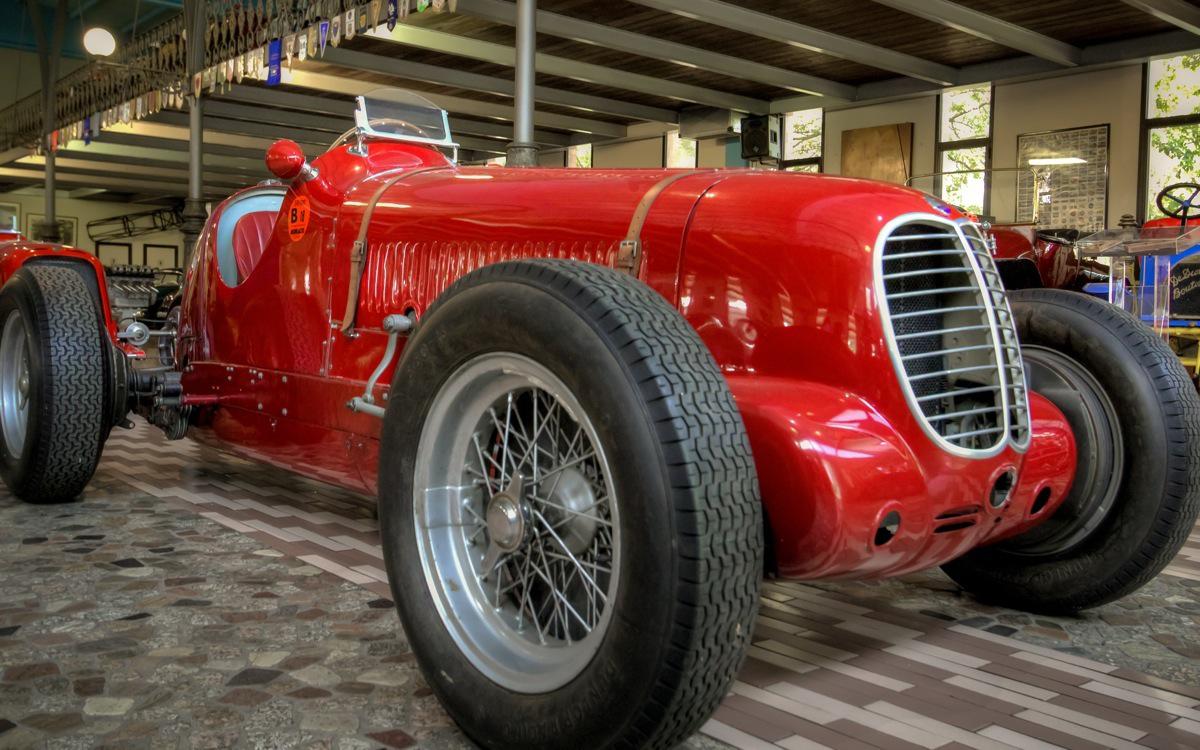 In fact, no place in the world like Emilia-Romagna concentrates as many companies recognized worldwide for the unique design and manufacturing of iconic cars and motorbikes.
This is the land of Ferrari, Maserati, Lamborghini and Ducati, examples of advanced technology, design and luxury icons, cult objects for speed and motor races lovers and cars enthusiasts.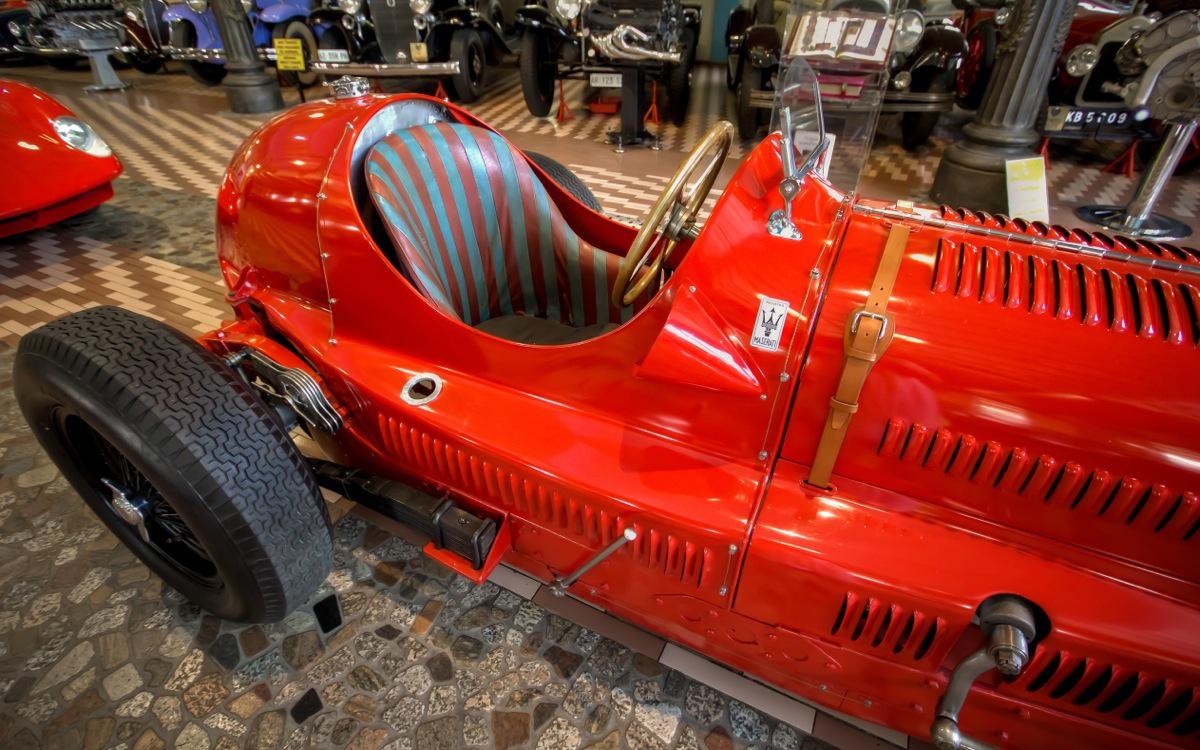 If you're passionate about cars, there are plenty of museums to visit, starting from the Ferrari Museum in Maranello and the Museo Casa Enzo Ferrari in Modena.
The Panini Museum: A must if you like Maserati iconic cars
There are also private museums like the Panini Museum, showcasing one of the finest Maserati cars collection. Open to the public only during specific periods of the year, and upon request, it's the perfect place to admire some of the rarest racing Maserati with only a handful of people (likely friends) around.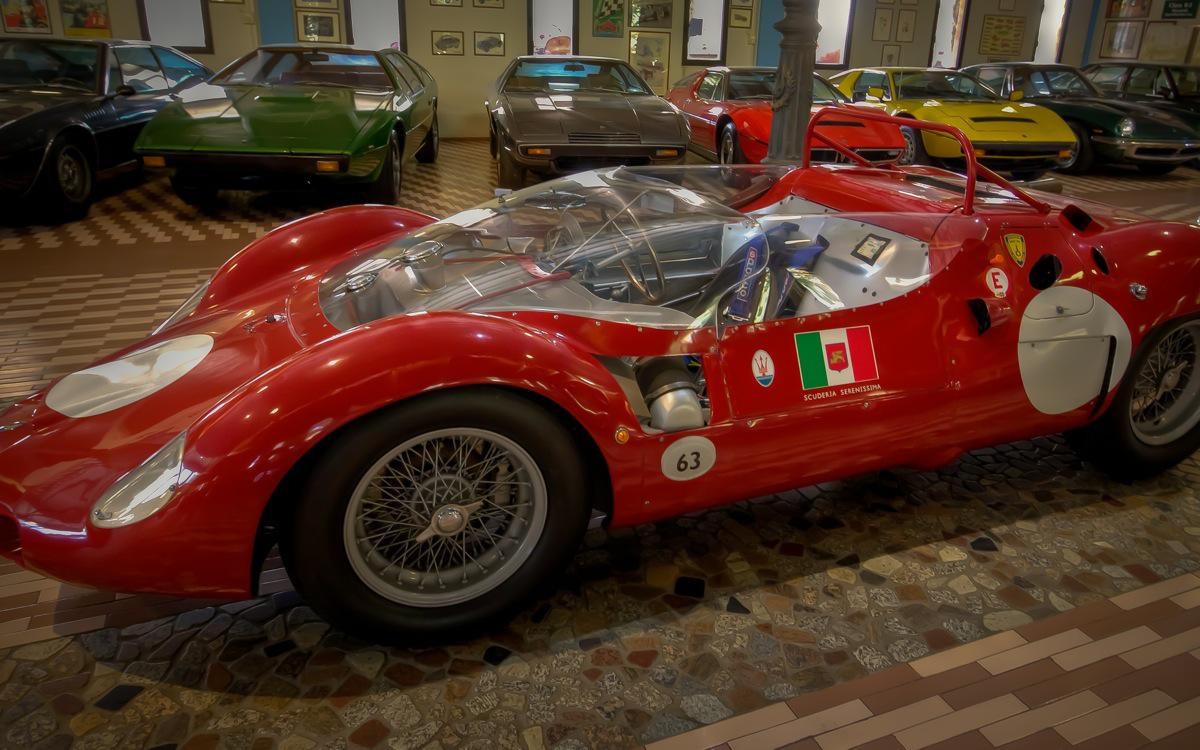 In 2014, Maserati celebrated its 100th anniversary
You don't have to be cars fanatics to enjoy the collection. The 23 Maserati cars, among which some wonderful and rare models, as well as several other old vehicles like the iconic Fiat 508 Balilla, are beautiful objects, lovingly preserved.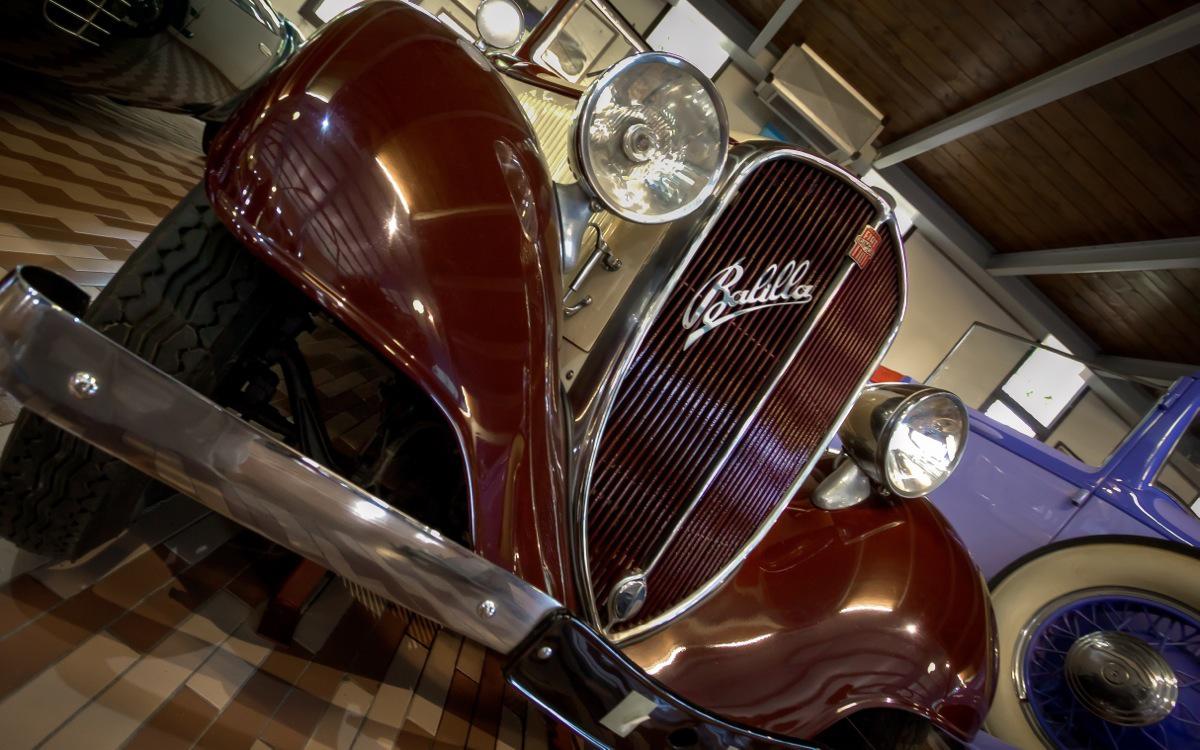 And there's more. Like at the Piaggio Museum in Pontedera,  the Mercedes-Benz Museum in Stuttgart or the Riverside Museum in Glasgow, walking around to admire old vehicles is also a journey to the past.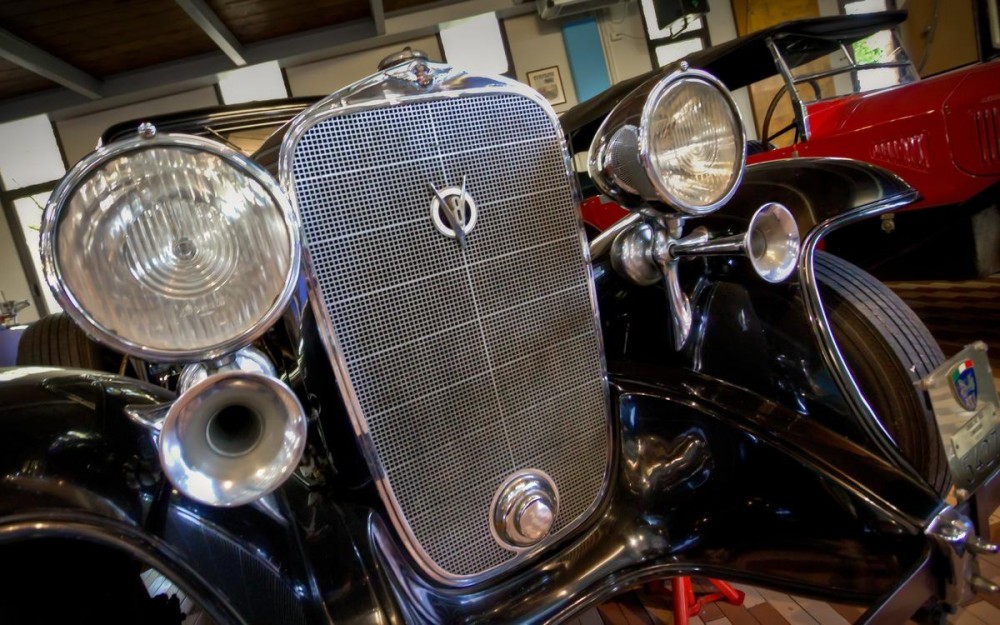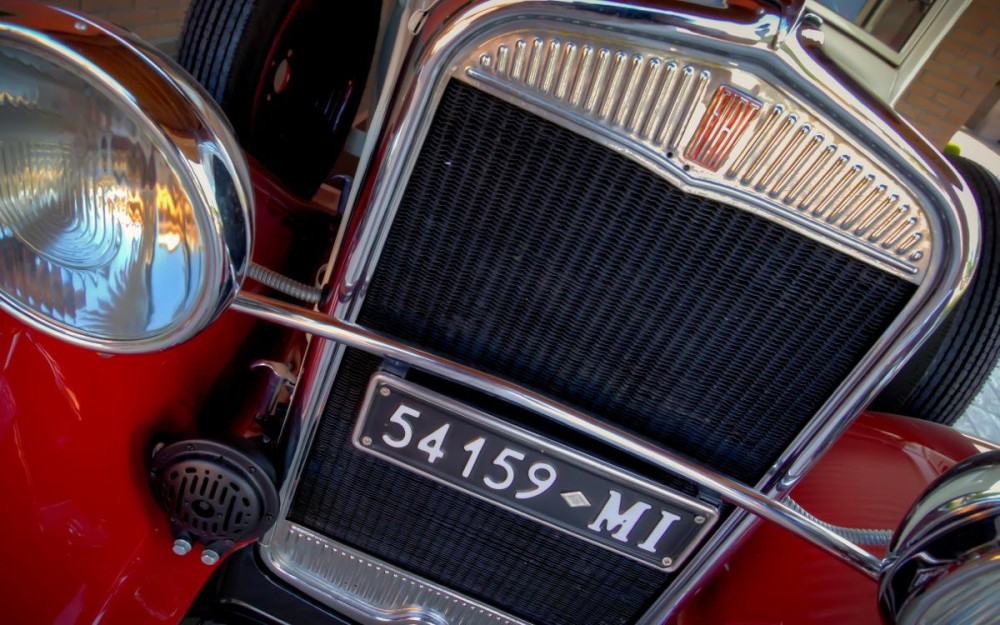 Cars and all means of transportation are one of the most interesting testimonies of the history of industrial development since the beginning of the 20th century. Cars and other vehicles are part of our daily lives and have become a commodity, but it's important to remember the near past, understanding the involvement of cars and trucks manufacturers during the war, and the way modern transports deeply affected society.
Like Daimler-Benz, during WWII also Maserati temporarily abandoned the manufacturing of cars to produce components for the Italian Army. But as soon as the war was over, Maserati returned to its core business: racing cars.
Maserati cars reached the peak of their fame in the 1950s with the legendary Formula 1 driver Juan-Manuel Fangio, who raced with the Maserati team for several years.
After the tragic events at the Mille Miglia race in 1957, when a Ferrari car accident led to the death of the driver, his co-driver and ten people who were watching the race, Maserati decided to retire from competitions and focused on the design and manufacturing of luxury road cars.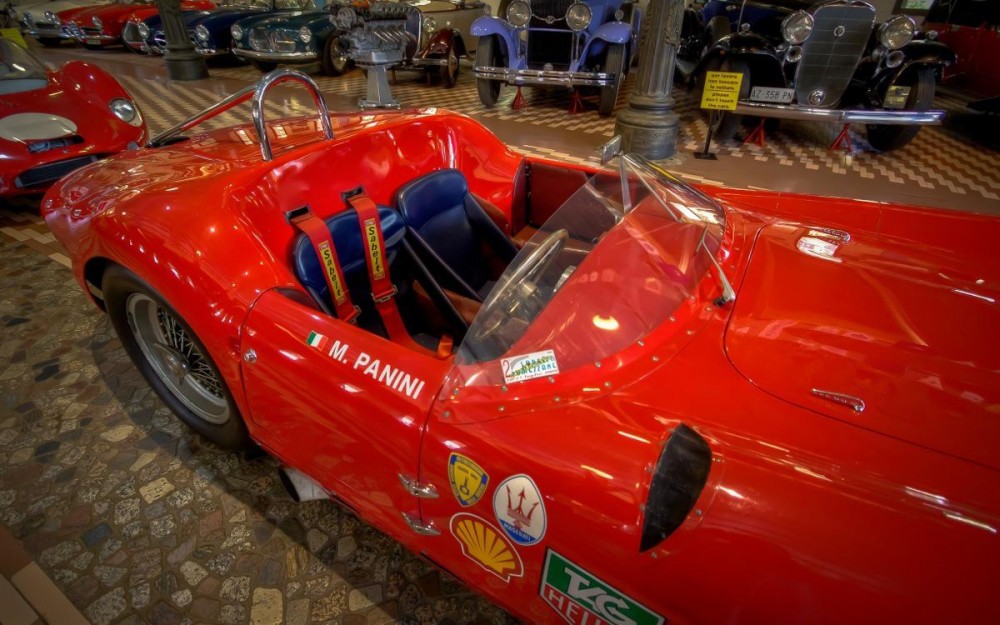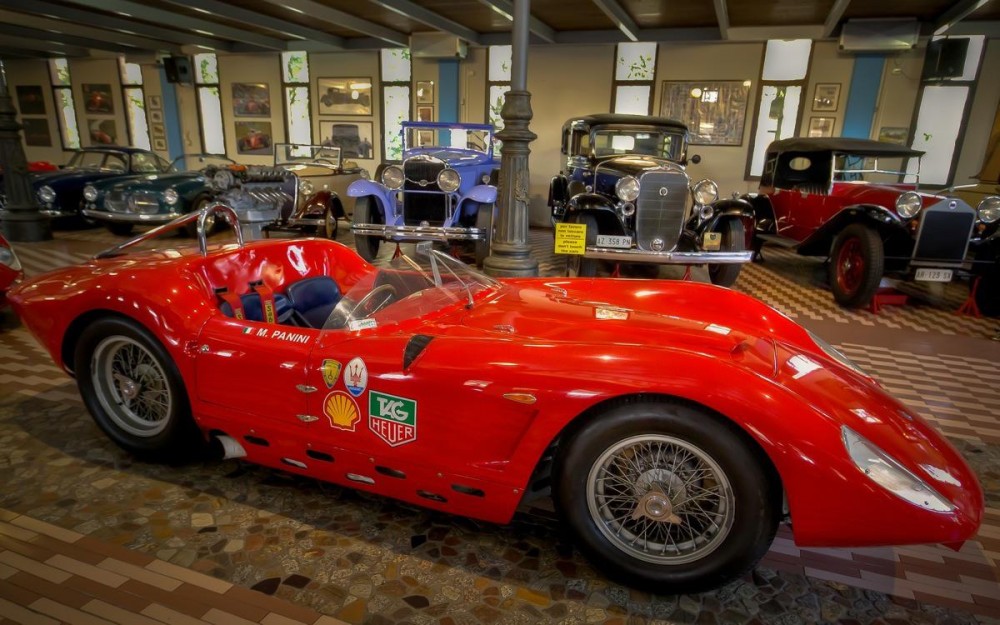 For a long time, Maserati cars lost their appeal until the dark period was put to an end when the company fell under the control of Ferrari. Maserati is now back to its ancient splendor, and a visit to the Panini Museum is a journey through some of the glorious past of an iconic brand.
Practical Information:
When to go: the Panini cars collection can be visited only upon request and reservation, from March to October.
Opening hours: Mon-Fri: 9:30 to 12:30 and 15:30 to 18:30, Sat. 9:30 to 12:30, Sun: closed.
Reservations: to book a visit you can either fill the form on Museo Panini website or contact Modenatur, email: [email protected], tel: +39 059 220022
Address: Strada Corletto Sud 320, Cognento (MO)
_______
Note:
A big thank you to Emilia Romagna Tourism for hosting me at Blogville in Bologna and for organizing this unique visit at the Panini Museum. As always, opinions and enthusiasm are mine.
Pin it if you like it!
Travel addict and passionate about photography, Simon Falvo started Wild About Travel back in 2009. Leveraging her strong PR background, she developed an extensive knowledge of Digital Communications and Social Media Marketing. Besides travel writing Simon holds workshops and trainings, she collaborated with tourism boards for digital marketing campaigns and participated as a speaker at several events.