Affectionately nicknamed 'The Jewel of the Free State', the quaint village of Clarens is set in a beautiful scenery, surrounded by mountains.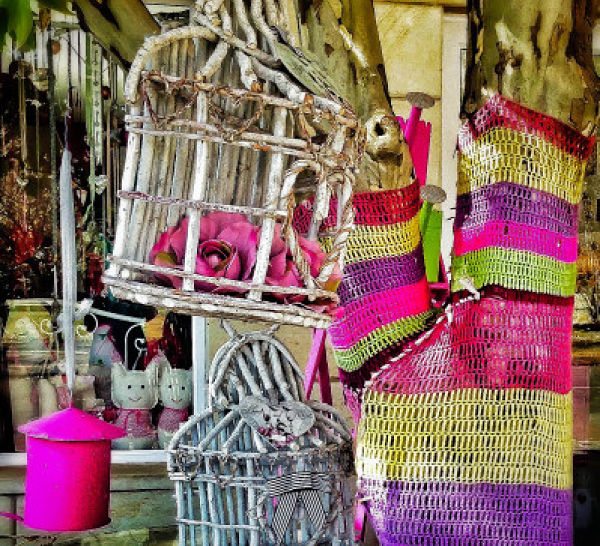 Quaint and pretty, Clarens is like a breath of fresh air
It took me only a few moments to understand why Clarens is so popular between people from Johannesburg and Durban as a gateway for the weekend, or a few days of  peace and relax. Quaint little shops whose tasteful decorations overlook the entrance, a vintage rusted tractor, an old blue car, and decorative windmills. Everything is pretty and neat.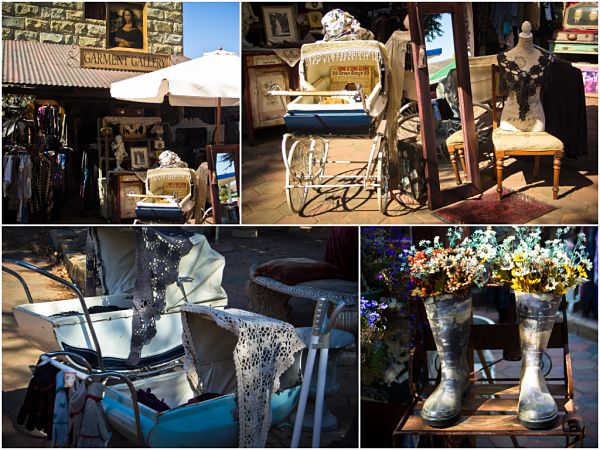 I visited Clarens on a weekday when the village is sleepy and the atmosphere laid-back, very different from weekends when, I've been told, the streets swarm with people and the town gets very busy. I don't particularly like the crowd, and enjoyed Clarens as it was: peaceful and slow.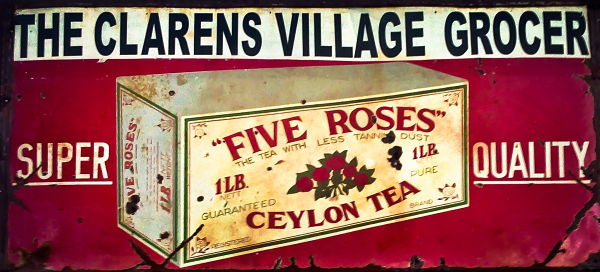 At sunset, the view of the sandstone cliffs shaded in red is just beautiful
I strolled about, stopping every few steps to look at the lovely small shops. I loved The Garment Gallery, with the Mona Lisa decorating the façade and launching an alluring smile to the onlookers, the vintage clothes, the pretty pram and nearby the plastic boots filled with flowers. A little further, bright pink, yellow and green items delightfully displayed in front of the main door caught my eye.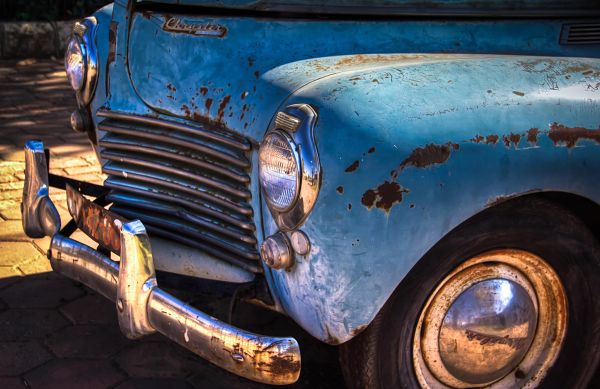 The pretty Clarens Brewery – the only microbrewery in the Free State – is the place to go and taste a few samples of excellent hand crafted beer as well as ciders. Then there are the art galleries, as Clarens over the years attracted many artists and photographers, some of which opened spaces where they show and sell their works.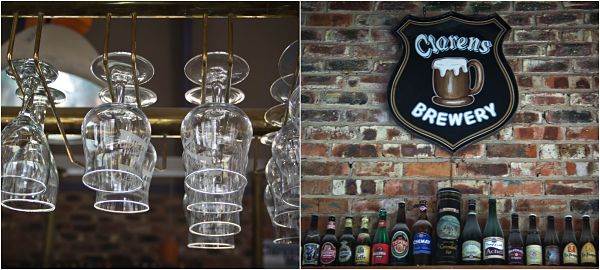 At dusk, when  the surrounding sandstone cliffs get shaded in red and the windmills' shadows stand out from the colorful sky, the view is enchanting. Clarens is well-known also for its restaurants, the most popular being likely the lovely Clementines, serving excellent food in a very cosy atmosphere.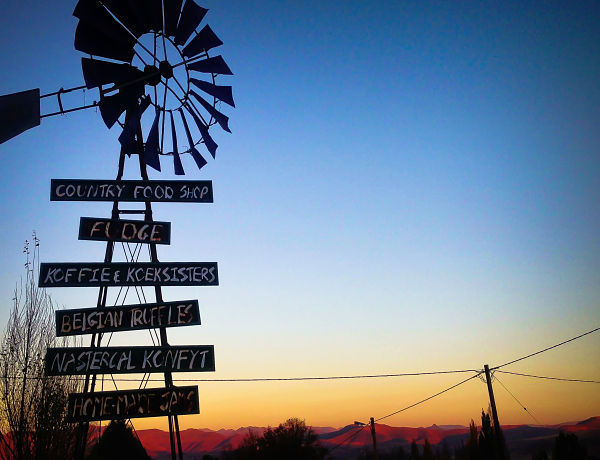 Clarens is small and it doesn't take long to explore the village. However, there's a lot to do in the area, from horse-riding to short hikes in the nearby Golden Gate Highlands National Park.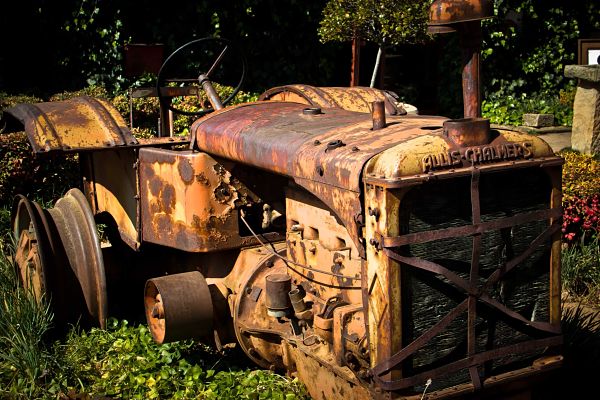 Mostly off the radar and overlooked by the majority of foreign visitors, I truly enjoyed this off-beaten area of the Free State , with its wild and breathtaking scenery and the quaint, vintage Clarens.
Useful information:
By car, Clarens is about 300 km. from Johannesburg, Durban and Bloemfontein. For accommodation and more ideas, visit the Clarens Website.
_______
Note: This campaign is brought to you by the South African Tourism board and is supported and managed by iambassador. Wild About Travel maintains full editorial control of the content published on this site.
More reading: The Thriving Maboneng Precinct: One of the Coolest Areas in Jo'Burg