When I decided to travel to Pakistan, I hadn't originally planned to visit Lahore.
I crave for mountains much more than I am attracted by cities, and my very tentative itinerary (I'm not much of a planner and I definitely prefer spontaneous journeys, whenever possible) was focused on the area north of Islamabad towards the Chinese border and, possibly, also west, close to Afghanistan.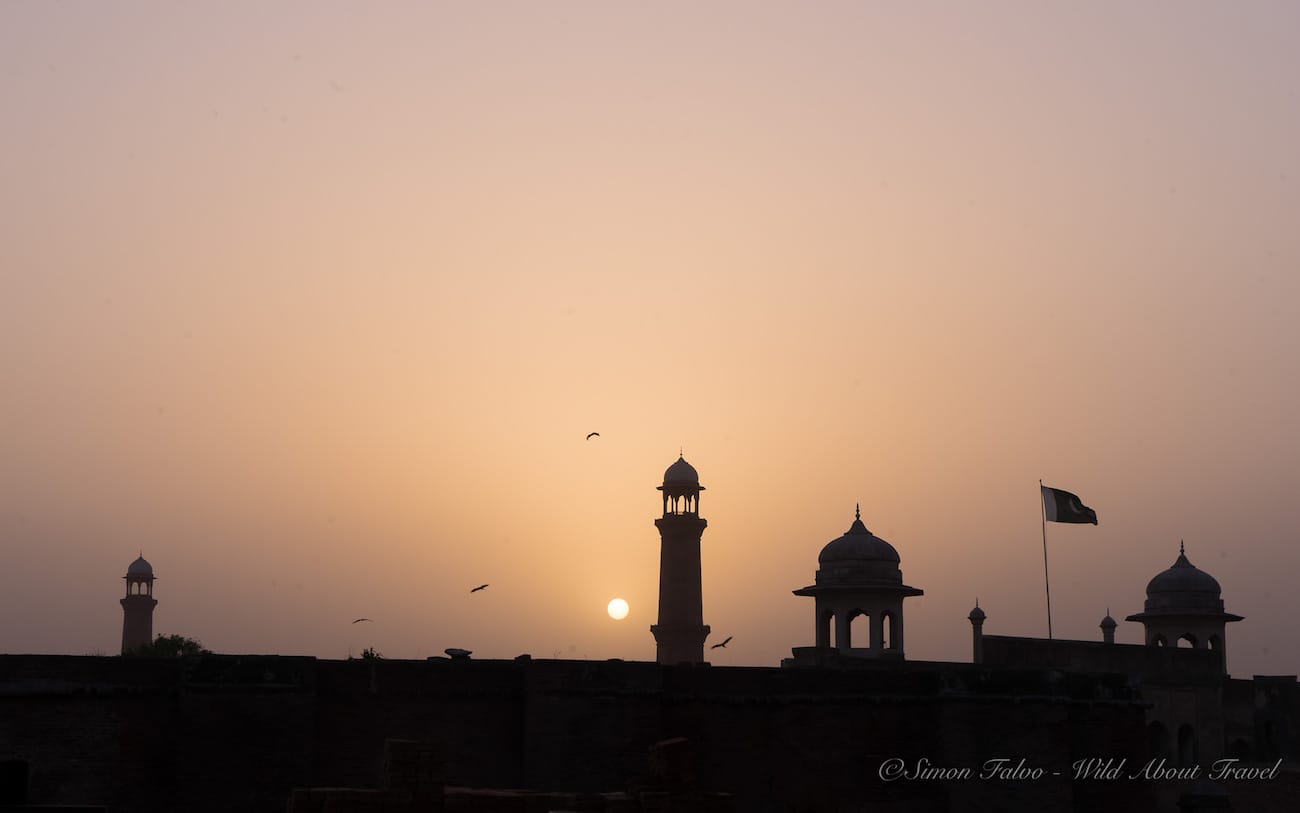 As it happens more and more often, my inspiration was drawn by photos I saw here and there on the web, and while researching on Pakistan a few images of Lahore piqued my curiosity.
A bare 300 km from Islamabad (although in Pakistan the time to cover short distances can be quite long), it would have been a pity not paying at least a short visit. After all, who knows if I'll ever be back in Pakistan? That might have been my only chance, and I didn't want to miss it.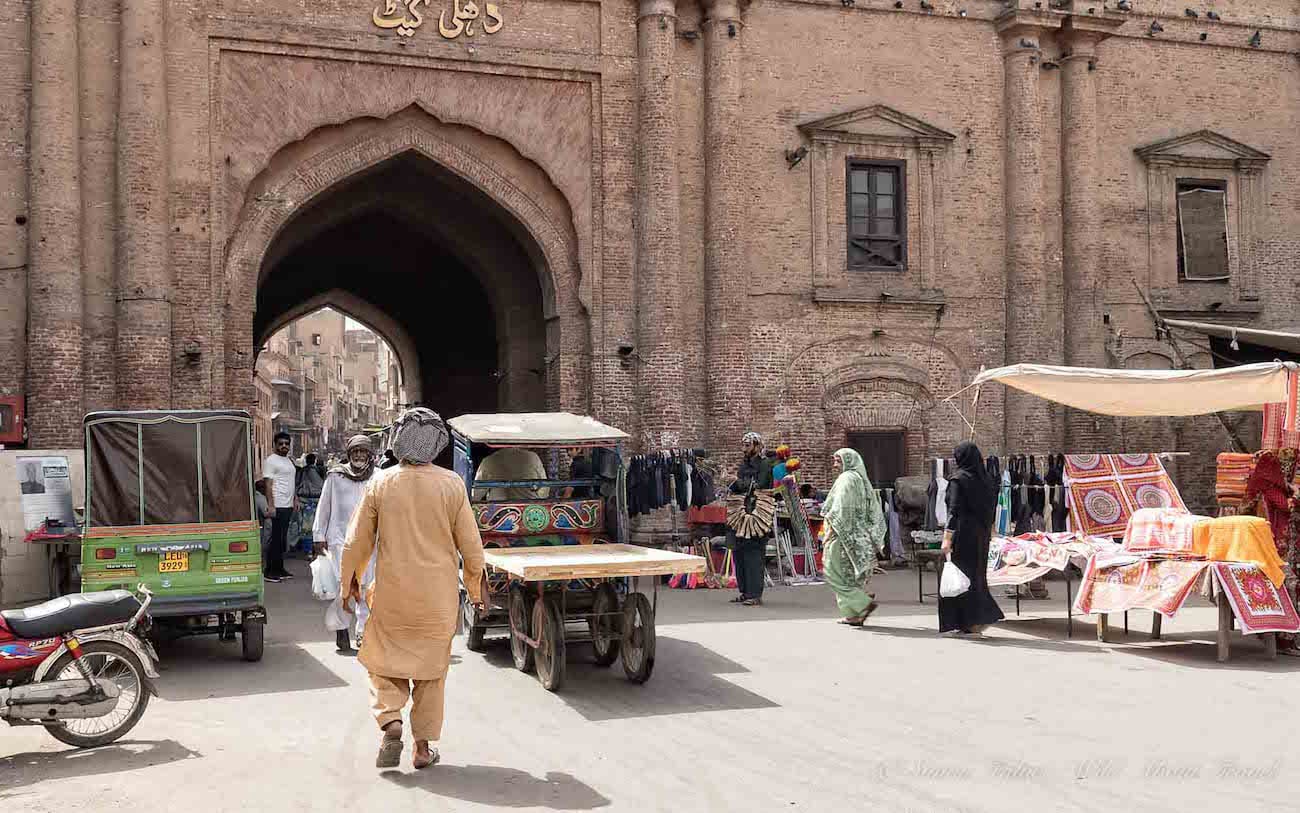 Despite the scorching heat.
Discovering Lahore with Bismah and Mansoor was a truly unique experience.
My friend Mirza introduced me to Bismah and I immediately had a first taste of the exquisite and unique hospitality of the Pakistani people.
Bismah and her brother Mansoor were waiting for me in the hotel lobby to help me discovering the city where they live, and in a matter of minutes it was as if we had been knowing each other for a long time. Bismah was wearing a lovely Shalwar Kameez, the traditional dress, while Mansoor was fitted in Western clothes, and they both welcomed me with a broad smile.
Before the heath might discourage me, we left the soothing air-conditioned hotel and left to explore the Walled City, as old Lahore is called.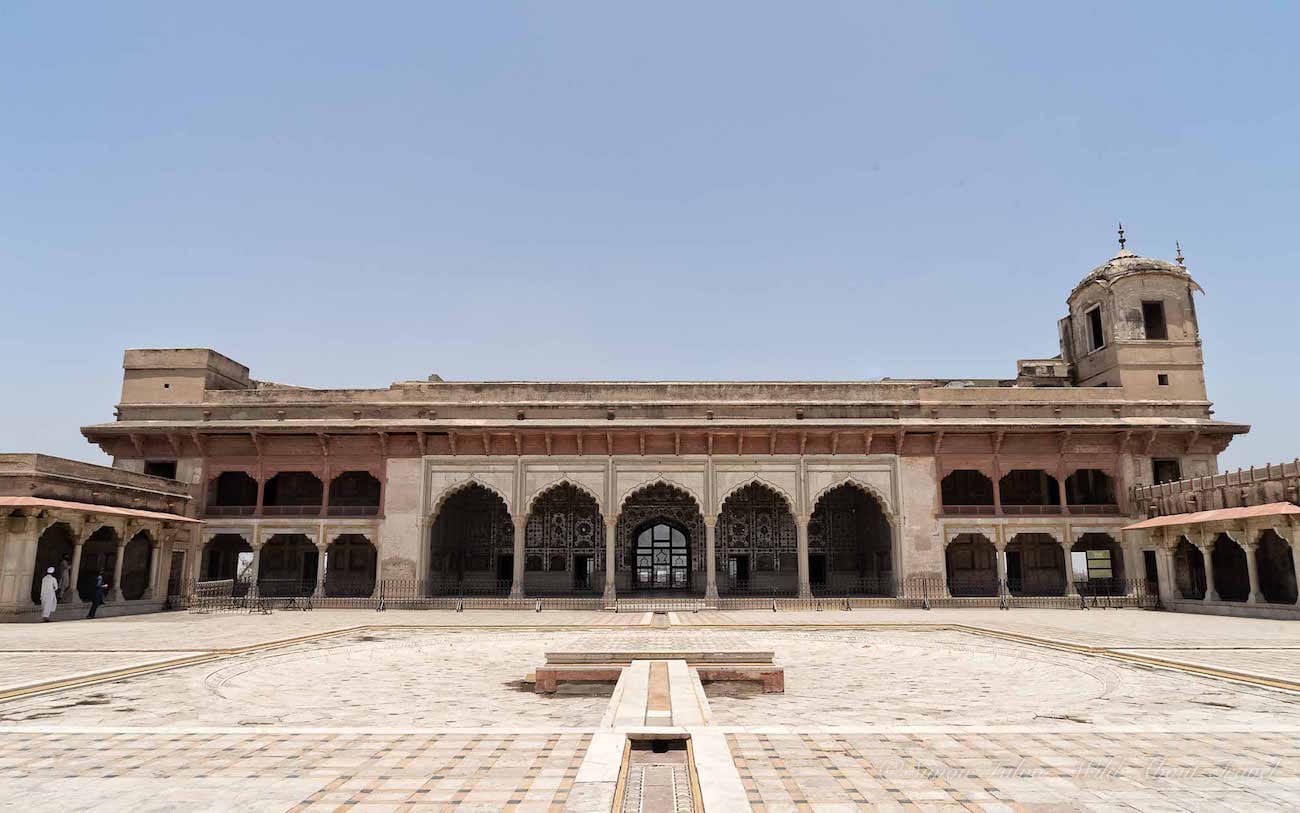 First stop, the Lahore Fort, one of the main landmarks of Pakistani Punjab's capital city and a UNESCO World Heritage Site, for a first recognition and a walk through some of the courts and gardens. A superb example of Mughal architecture, the Fort is actually a little worn out (although some renovation is underway) but strolling around it doesn't take much to imagine how magnificent it must have been at the time of its highest splendor.
We reached the nearby Bashahi Mosque when the muezzin was calling for Maghreb, the sunset prayer and the fourth Salah of the day.
Built during the Mughal era, between 1671 and 1673, the Badshahi Mosque was the world's largest Mosque until the late 1980s. The architectural complex is nothing short of stunning, combining the magnificence of the structure with the perfect proportions.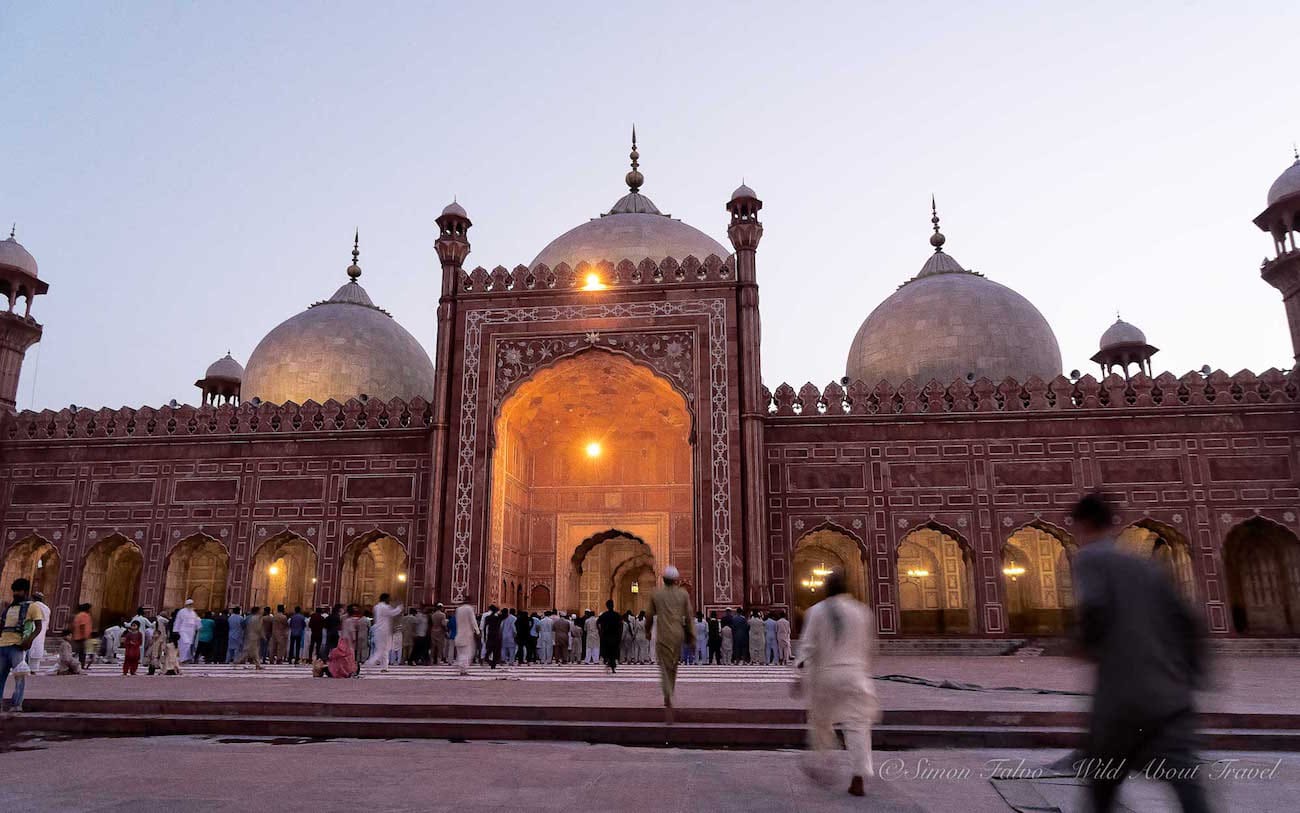 As I walked past the monumental gateway and across the immense courtyard, which can host up to 100,000 worshippers, I thought how impressive it must be when filled up, how powerful and intense the intense the religious vibe.
My eyes wandered along the prayer house, finely decorated with white marble inlays in the red sandstone, the minarets, the three white domes in the background, adding volume and perspective to the otherwise orthogonal architecture. Step after step, it was a crescendo of wonderment and once I walked inside the prayer hall I stood in awe in front of the beautifully decorated arcades.
I couldn't help thinking that there is a grace in the Mughal architecture of the 17th Century that I don't find in Europe, where it's more about grandness.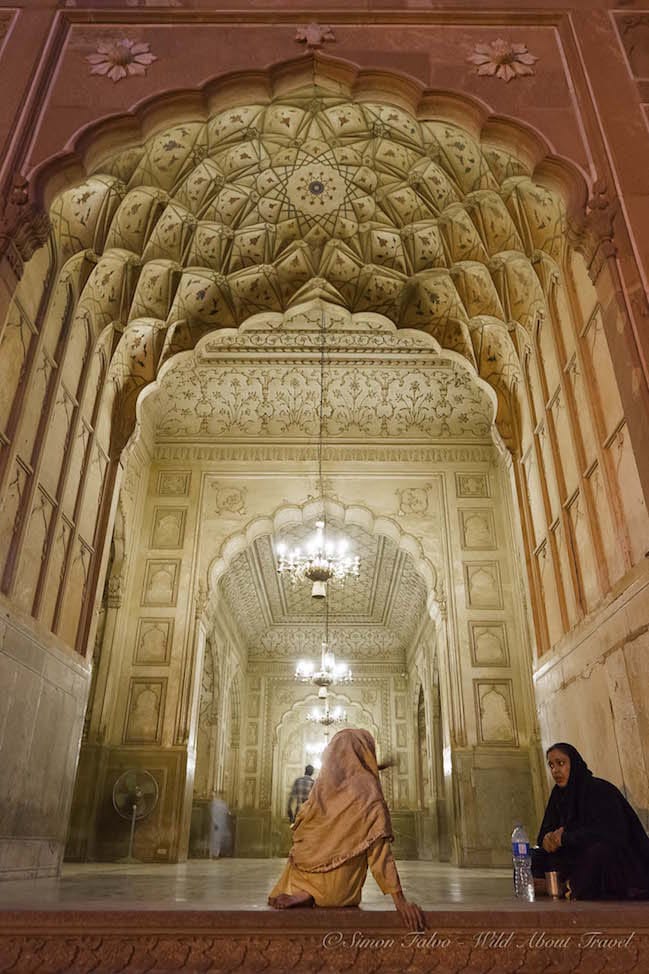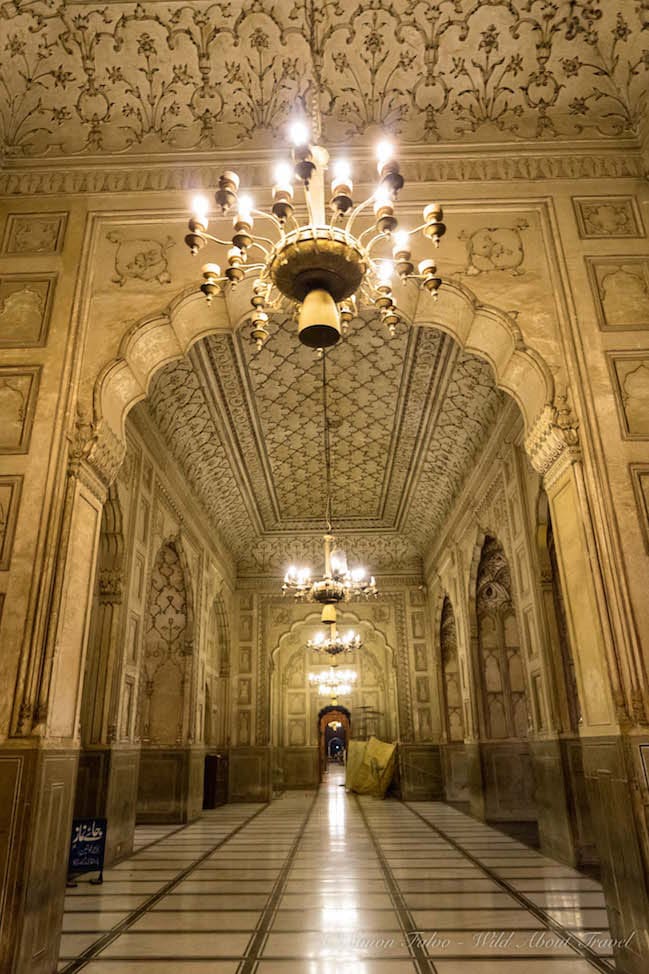 There's more than the awe-inspiring architecture to the Badshahi Mosque, though. And it's the people, their praying, the sense of community which is palpable. The atmosphere was even more special being Ramadan (or Ramazan, as they say in Pakistan). The sunset prayer marks also the end of the daily fasting, and people gather not only to pray, but also to eat together, inside the Mosque. I am not a religious person, and I know very little about Islam, but that was a powerful experience which will stick in my best travel memories forever.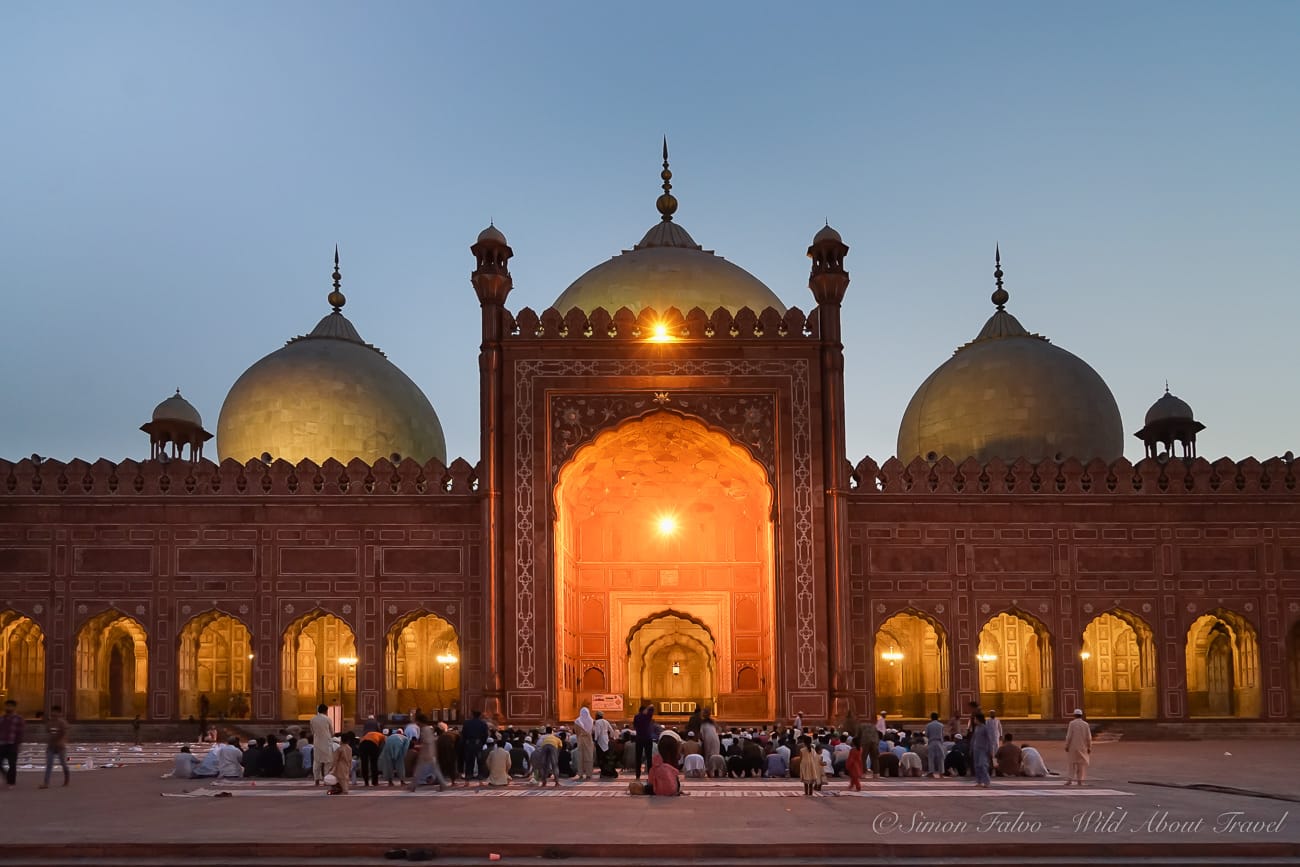 Time for dinner, and to taste the excellent food Lahore is famous for. We headed to Fort Road Food Street – a popular spot inside the Walled City – where Bismah through her incredible kindness managed to have me visit Cooco's Den Restaurant, without having dinner. There's nothing like local advice regarding the best food, but even if you're by yourself and can get access only by having a meal, Cooco's Den is a must see. Set in an old house, you'll walk up a steep staircase, stopping every few steps to marvel at the interior decorations. Old wooden doors finely carved,  ancient furniture, exquisite balconies. On the upper floor, tables are spread on multilevel terraces boasting unique views on the Badshahi Mosque, and I stayed a little while to take in the amazing view.
Down another steep staircase – the Cooco's Den house looks like a maze – we headed to the nearby Haveli restaurant, certainly not as charming but with a superb view from the rooftop terrace. And the food… Heavenly! I let Bismah and Mansoor order different dishes, and understood why Lahore is called Pakistan Gourmet capital.
_______
Thank you to Bismah and Mansoor for making that day so special. If you ever plan to visit Lahore, I highly recommend you to get in touch with Bismah, who can arrange a personalized tour depending on your time and interests, quoting it accordingly. Bismah is also an amazing source to understand local traditions.
You can get in touch with Bismah on Facebook.
Pin it if you like it!