Smooth hills, green trees and the purple spots of the lavender fields. As I drove across this enchanting landscape I thought that this was the essence of Provence, the way I had always imagined it.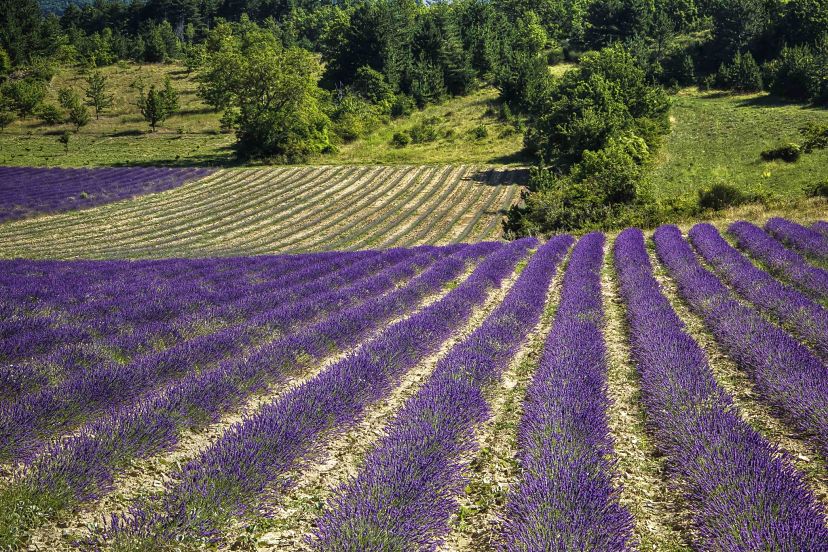 On the rolling hills, lavender fields look like a lovely purple wave
Lavender fields are in full bloom in July, at the peak of Summer, the spikes dancing gently under the breeze, diffusing their intoxicating smell.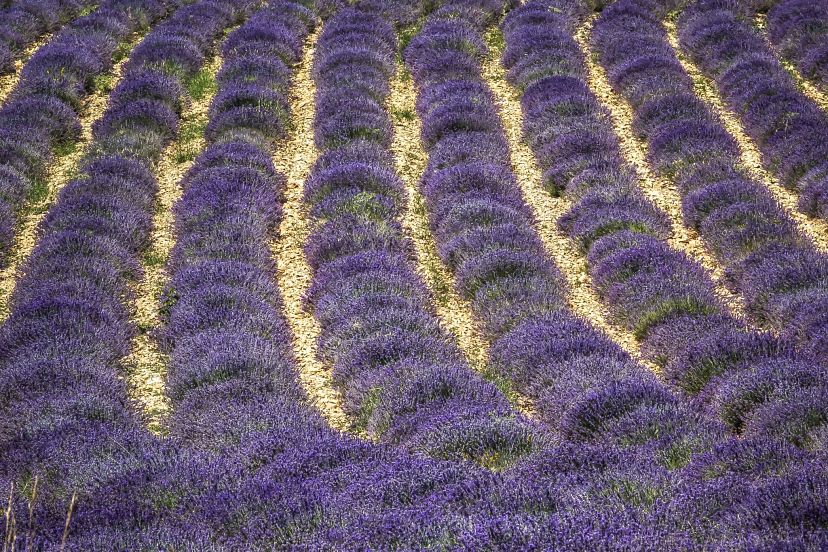 The bushes perfectly aligned create a beautiful geometry, and when the fields are slightly rolling, it's like looking at a beautiful, purple wave. It's a landscape to savour slowly, on foot or by bike, stopping at a lavender farm to discover all the properties of this awesome plant.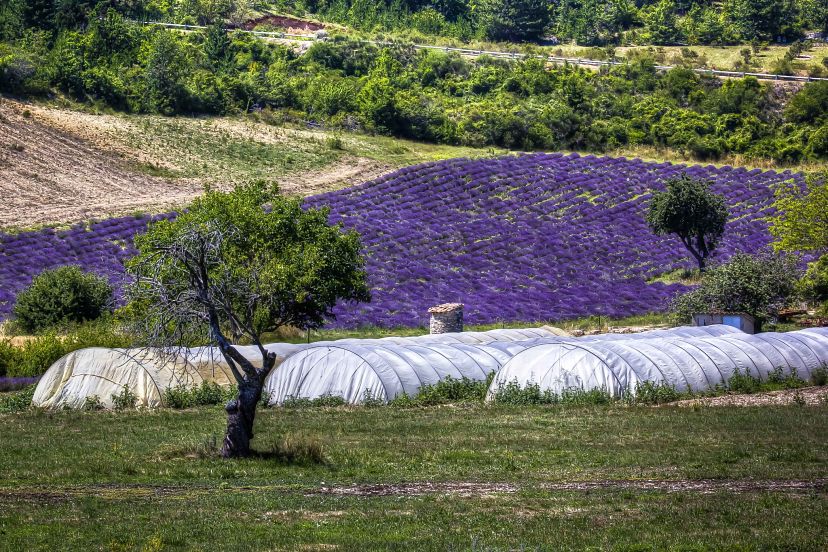 The beauty of the lavender fields is completed by the charming villages dotting the area, like Sault and its local street market, or the small but enchanting hamlet of Aurel.
There's no glamour in this area of Provence, and that's what caught my heart. Here people are kind, warm and welcoming, the rural life and traditions are still strong. Everything is gentle around the lavender fields, a little oasis of peace.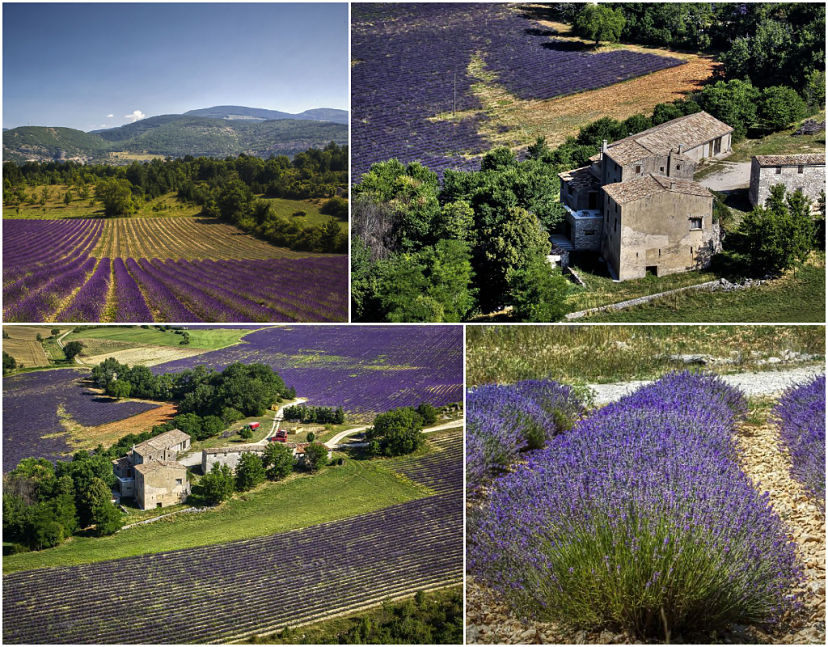 Useful information:
Getting there: The nearest airport is Marseille while the closest city connected by high-speed train (TGV) is Avignon. From there, you can rent a car since it's the only way to stroll around (unless you decide to do a tour of the region by bike).
Things to do: Visit a distillery, take a tour by bike (traditional or electrical), visit the street market in Sault (in the morning), have a stroll in charming Aurel, have some wine tasting, visit local small producers of excellent jams, honey, and more. And don't miss to spend at least one day in wonderful Avignon,
______
Note: I was kindly invited by Atout France Italy and  Provence Guide  to discover Provence and the Vaucluse area, thus realizing a dream since I had never seen the lavender fields and this area of southern France before. As always, opinions, thoughts and emotions are only mines. 
More reading about Provence: Walking the Breathtaking Ochre Trail, the 'Provence Colorado'