I had no idea of what a challenge and a thrill would be trekking to Fairy Meadows, among the finest mountain sceneries of Pakistan.
An unexpected police escort, the drive on one of the most dangerous 4WD tracks in the world, a sublime landscape, and altitude sickness.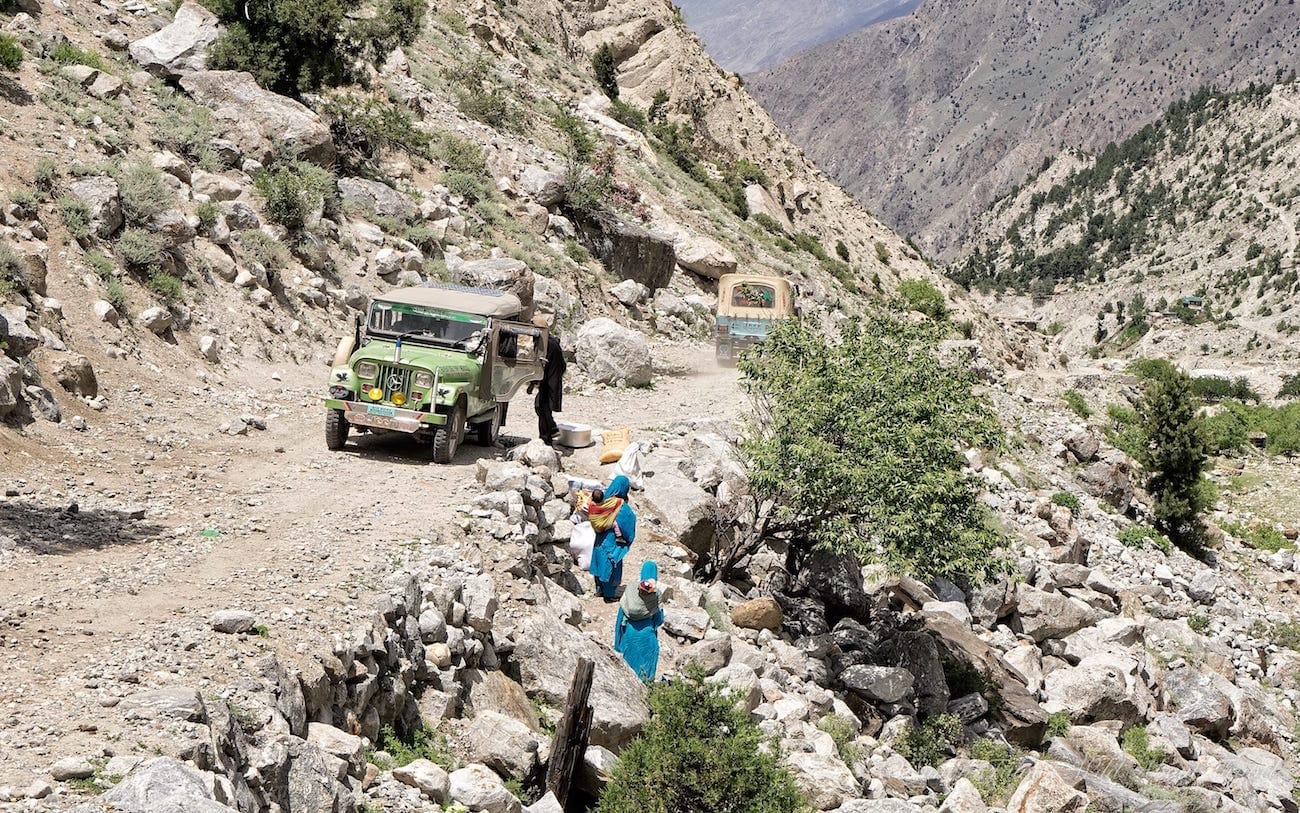 It all started in Chilas, as I was chilling out in the pretty garden of the guesthouse where I would spend the night. I had just arrived from Naran, where I hired a Jeep that drove me to Chilas through the scenic road going through Babusar Pass (elevation 4173 m./13,691 ft.). The Pass had been opened only a few days before, in early June, and at some points, the vehicles had to drive through narrow corridors of high snow walls. As we approached the top, a thin white blanket covered the meadows, like a sprinkle of icing sugar, and a brisk wind was blowing.
From Babusar Pass down the winding road to Chilas, rugged and barren mountains soon replaced the lush pastures, and the temperature quickly rose.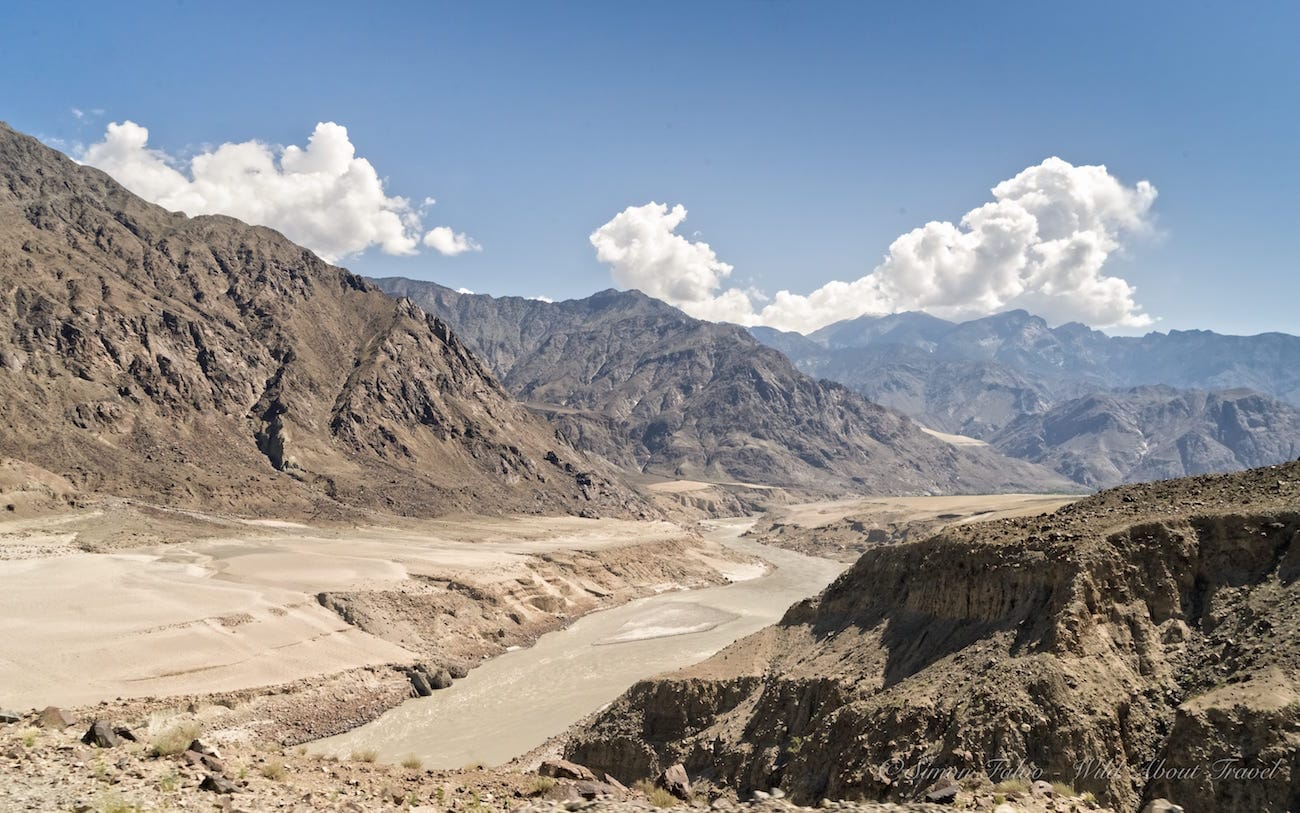 Off to Fairy Meadows, with the police escort.
Sitting in the shade of the guesthouse's garden, a large bottle of cold water in front of me, trying to bear with the heat, and reading a book, it didn't take long before I was approached by a man.
International tourism in Pakistan is so limited that seeing a foreigner piques people's curiosity and when the foreigner is a woman traveling alone, their interest reaches new heights.
The owner, a kind man, asked me the customary "where are you from?", "are you married?", "how many children do you have?", "how do you like Pakistan?" questions. Then, he inquired about where I was heading next.
"Fairy Meadows," I told him.
"A beautiful place," he answered. "But you'll need an escort, so I will call the Police and tell them to come and pick you up tomorrow morning."
"Police escort? Is that necessary?", I asked.
"Yes, for security reasons, foreign tourists need to be escorted from Chilas to Raikot Bridge" (where the crazy Jeep ride to Fairy Meadows starts).
There was not much I could say about that, and although weird, I thought that would make for an interesting experience.
The following morning, I left Chilas with my police escort on a beautiful and comfortable Made in China pick-up. Along the way, I changed car three times, since every police unit is in charge of a particular section.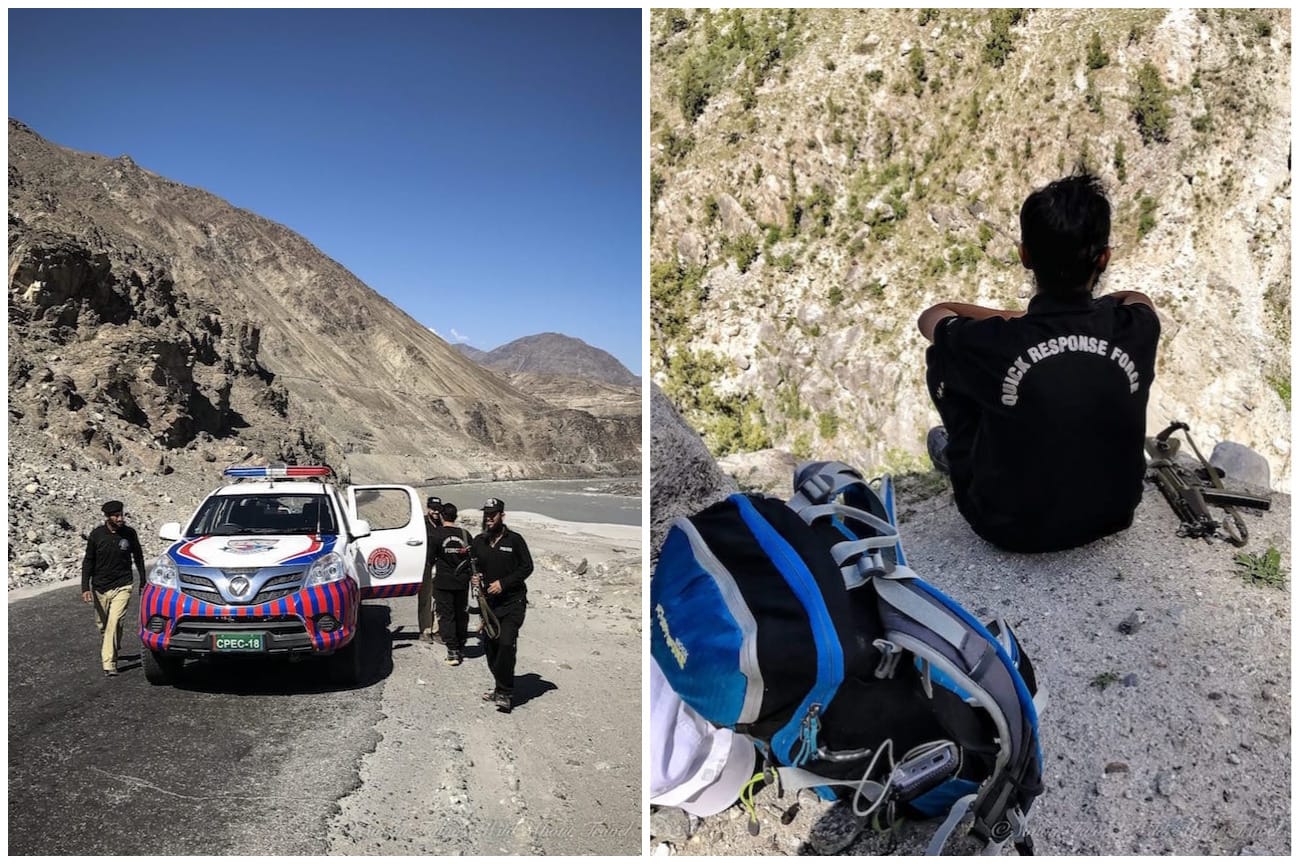 We drove along the Karakoram Highway, bordering the Indus river and surrounded by rough and bare mountains, glittering under a bright blue sky. After the green meadows of the Naran Valley, I felt like I was traveling in a lunar landscape. Such a change of scenery, in only a short distance, is due to the nearby Nanga Parbat, which stands as a barrier against the monsoon, making this area of Pakistan extremely dry. The valley is barren, deserted, harsh, but it emanates a striking intensity.
We reached Raikot bridge, the gateway to Fairy Meadows and, further up, to the Nanga Parbat bas camp, a couple of hours later, and after the customary passport and visa check, I thought I would say goodbye to my Police escort. I was wrong. One of them would come and hike to Fairy Meadows with me, and I could not have a say on that.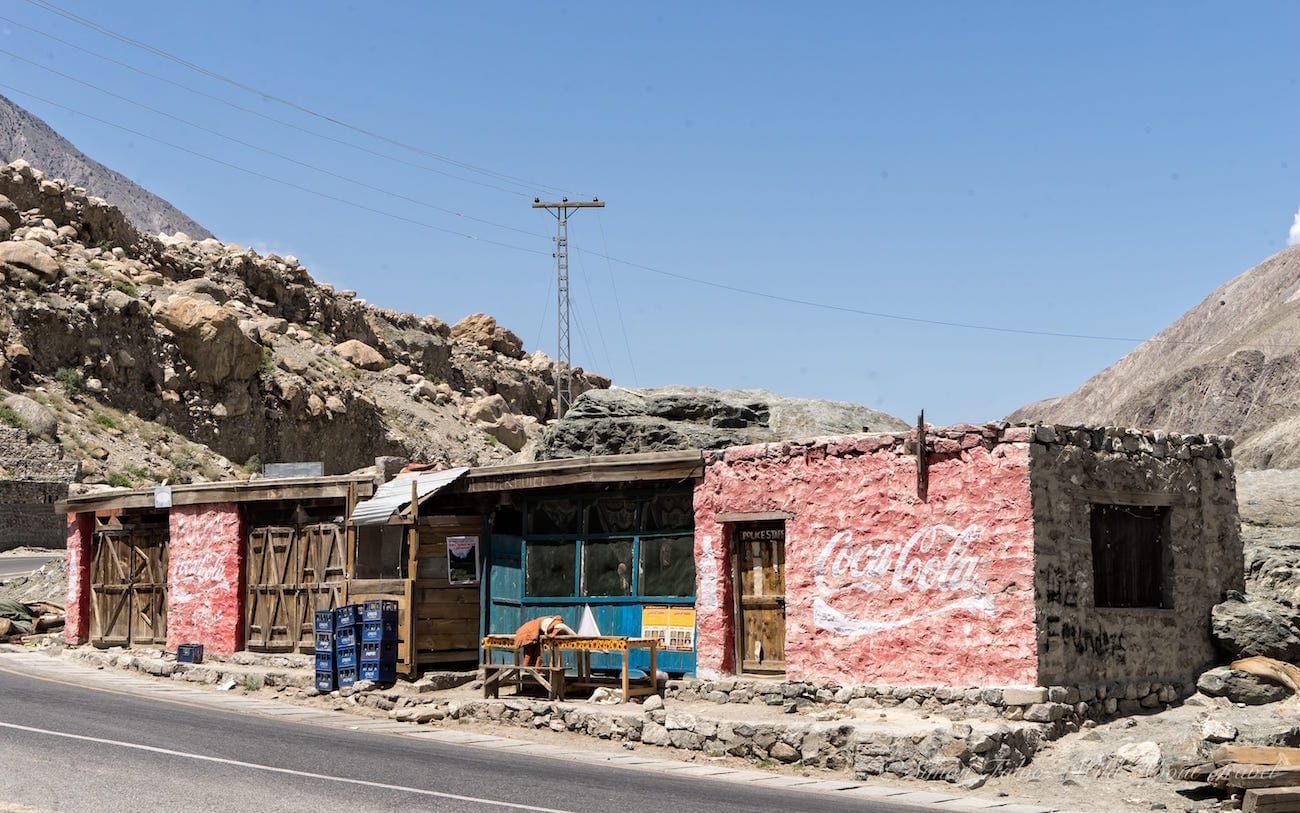 The thrilling road to Fairy Meadows, one of the most dangerous 4WD tracks in the world.
After a little while Shehzad, my private "body guard" and I boarded a 4WD Jeep and off we were for a thrilling ride on one of the most dangerous roads in the world.
Built by the Nanga Parbat villagers a long time ago, the 12 km (7.5 mi) track received since then little if any maintenance. The ride is nothing short of spectacular, but it's not for the fainthearted. The road from Raikot bridge to Fairy Meadows is winding and uneven, and often large enough just for one vehicle. At a high altitude, on a highly uneven terrain, the track is frequently bordering cliffs, with no guardrails as a protection, and that's why it is deemd to be one of the most dangerous non-metalled roads in the world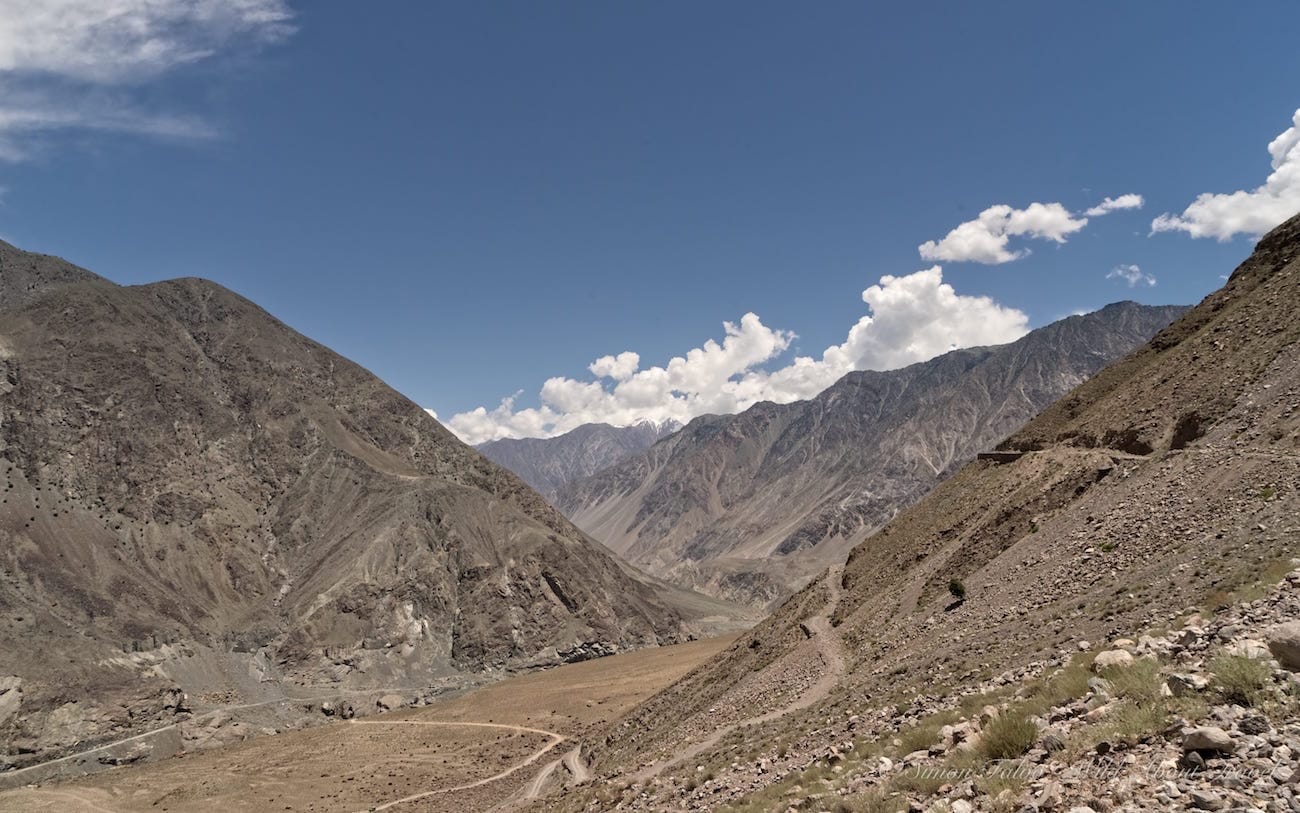 Oddly enough, I was so enthralled by the landscape and the overall experience that I was not even scared. Still, I distinctly remember having thought that luckily Pakistani Muslims don't drink any alcohol because to drive this grueling track you must not only be a skilled driver but also sharply focused.
Not long after we left, the Jeep stopped. A flat tire. And a good opportunity to go off, take a few photos and a short clip, without feeling shook like a cocktail mixer.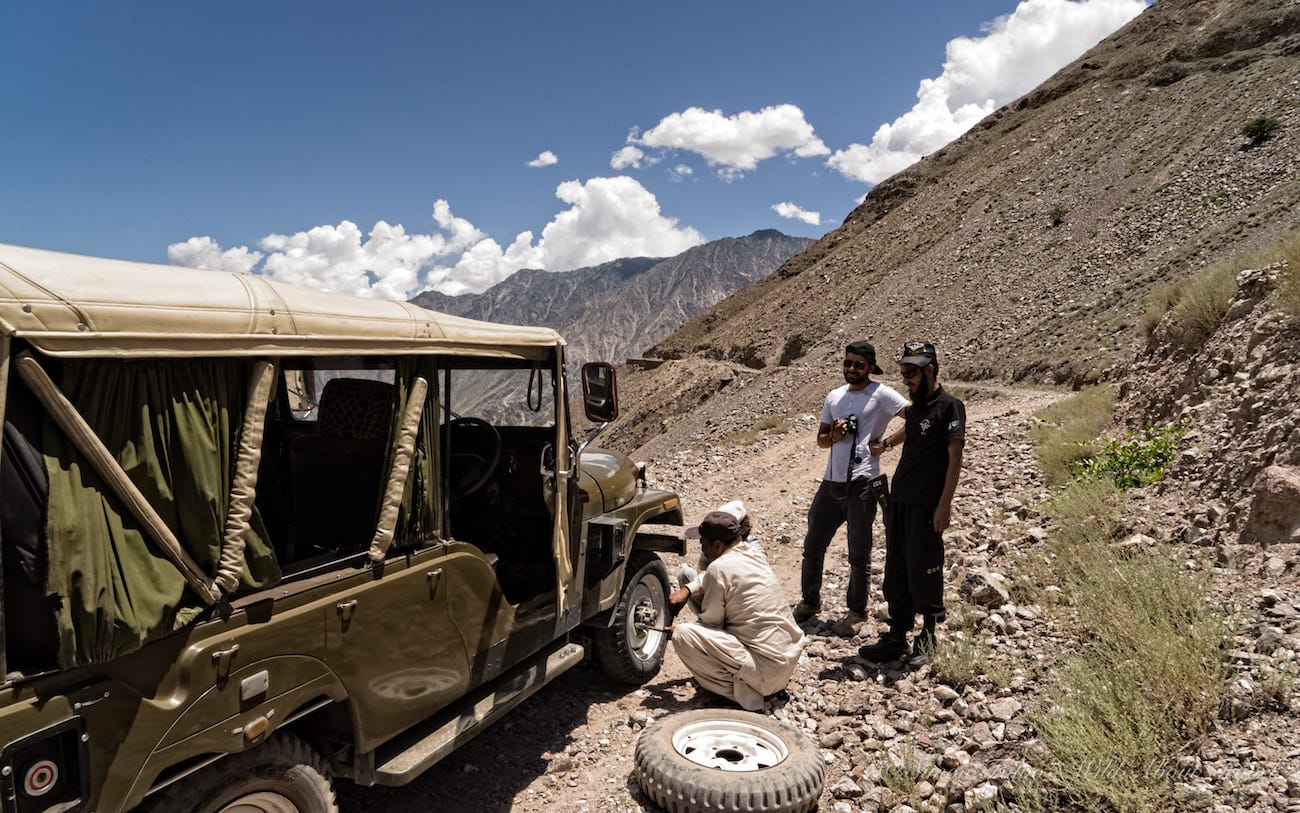 One and half hour – and thousands of bumps – later we reached Tatto, a tiny village and the start of the trail to Fairy Meadows.
See also – World's Most Dangerous Roads: The 4WD Track to Fairy Meadows `
The hike is said to take about 3 hours, and since I'm rather slow walking uphill, I was expecting it would take me longer. The truth is that although the path is not particularly difficult, nor steep, I felt my head pounding, my legs unbelievably hard and stiff, and I had to stop quite often to catch my breath. I should have known what this was all about, but surprisingly I did not even suspect what was going on.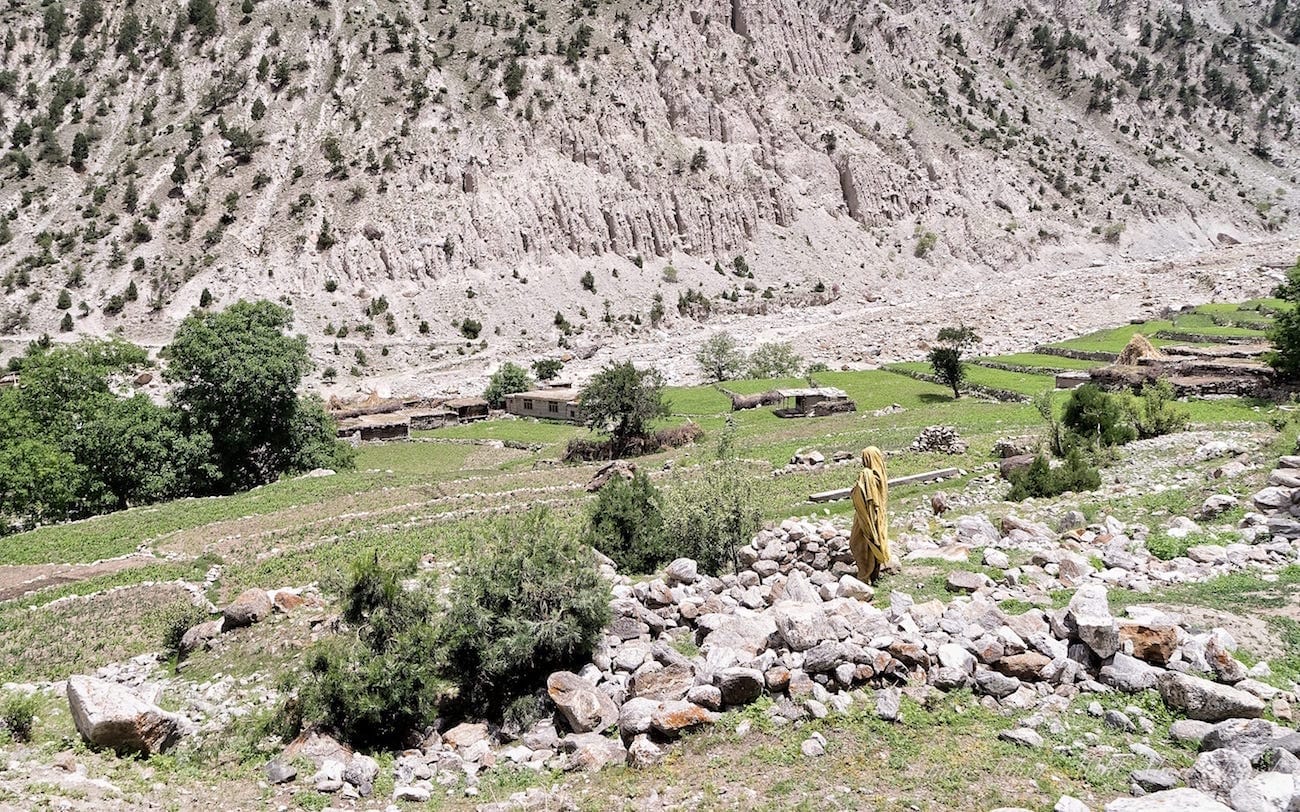 For the first time, I was suffering from altitude sickness.
After all, a few years before I had gone trekking at 4,700 m (15,400 ft) on the Cordillera Blanca in Peru, and had always been feeling well. Altitude sickness is something I had never thought about before as if for some unexplained blessing I was immune to it.
I would get fully conscious only on the second night when I spent more time in the bathroom rather than into bed, and I felt as if a hammer was unrelentingly hitting my head.
As I slowly climbed to Fairy Meadows, I couldn't help but notice the changes in the landscape around me. No more barren mountains, but trees, greenery, and forests. At an elevation of about 3,300 m (10,800 ft), it seemed unusual. In Europe, the limit of the tree line hardly goes above 2,700 m (8.850 ft).
And then, all of a sudden, here it was: the mighty Nanga Parbat (maning "naked mountain" from the Sanskrit) in all its splendor. I stopped. Breathless. But this time it was in awe. Locals call it Diamir (or "king of the mountains"), and Nanga Parbat is also often referred to it as the "killer mountain," because of the numerous mountaineers who died when attempting to climb one of the hardest eight-thousanders.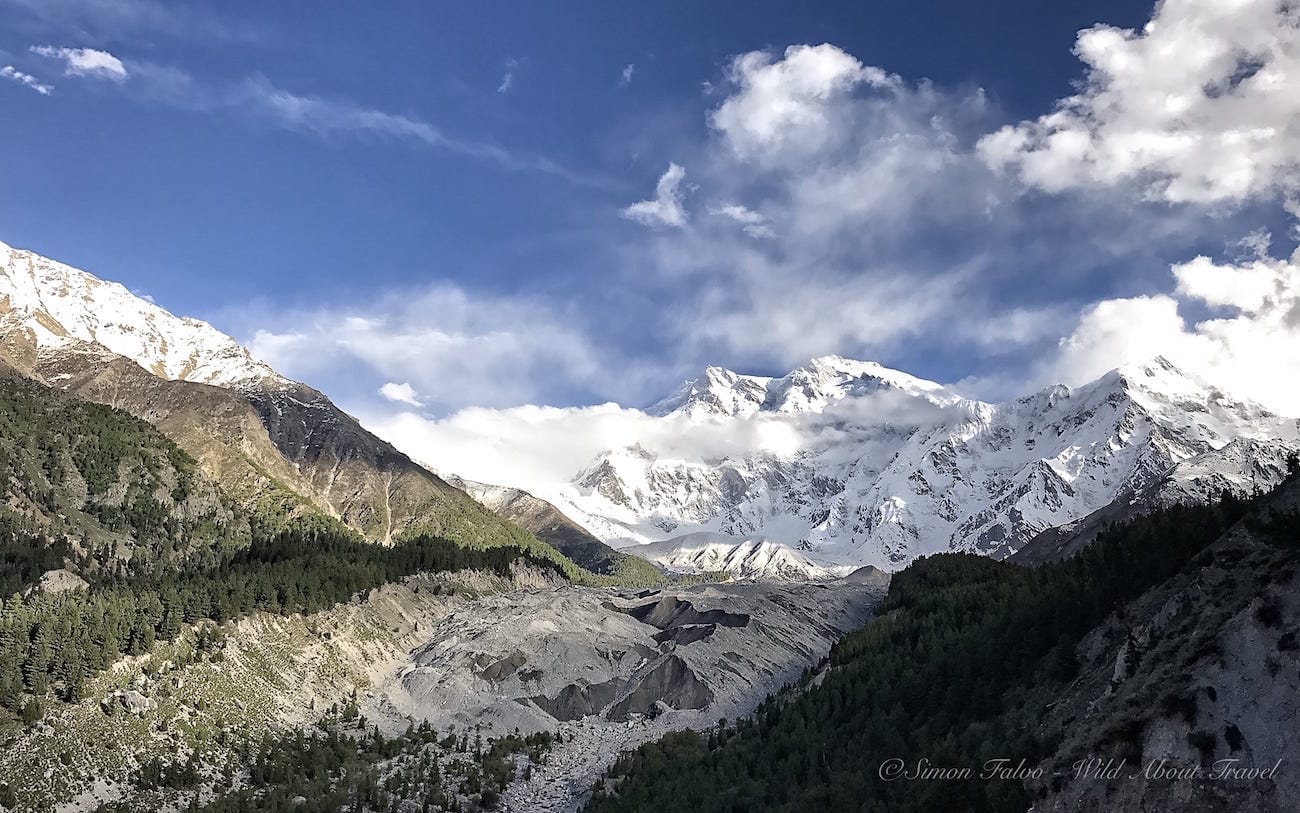 Fairy Meadows was not far away, Shehzad told me, so I got ready for the last effort.
A breathtaking view on the mighty Nanga Parbat.
When we eventually arrived, I could hardly have imagined a better reward for the long journey. An ample pasture covered by bright green grass and dotted with trees and woods. Grazing cows, sheep, and goats. Small wooden cottages. An untamed and pristine landscape. And a spell-binding view on the Nanga Parbat. It was easy to understand why at some point in the past some German climbers named this idyllic spot Fairy Meadows.
I sat on the manicured lawn, had a cup of chai, and watched the snow-capped mountain getting shaded of gold and pink as the sun set. There was only me, and I felt unbelievably humbled and blessed.
I could hardly believe how one of the most popular mountain resorts in northern Pakistan could be almost deserted. Shehzad explained that this was due to Ramadan and that right after Pakistani would flock over here. After all, I was finding out that traveling during Ramadan also has its advantages.
I settled in my cabin. A basic but cozy wooden hut, with a squat toilet and a small wash basin, and thick blankets for the night, when the temperature drops drastically. There are no amenities at Fairy Meadows. It's a place for true mountain lovers.
The cottage's manager asked me what I wanted for dinner, and since I was the only guest, he invited me to stay in the kitchen, where it was warm.
Sitting by the wood stove, I looked fascinated at how one of the guys cooked chicken and rice for me. I was soon to find out that guesthouses and their kitchen are men's world, especially in isolated places like Fairy Meadows, where people live only a few months during the year.
The following morning, I met up with Shehzad, and we climbed to Beyal, another village on the way to the Nanga Parbat base camp. Now and then we met someone and Shehzad, who was born here, would enthusiastically tell me "this is my nephew" (I suspect he meant "cousin"), and after a while, I just lost count of how many relatives he had.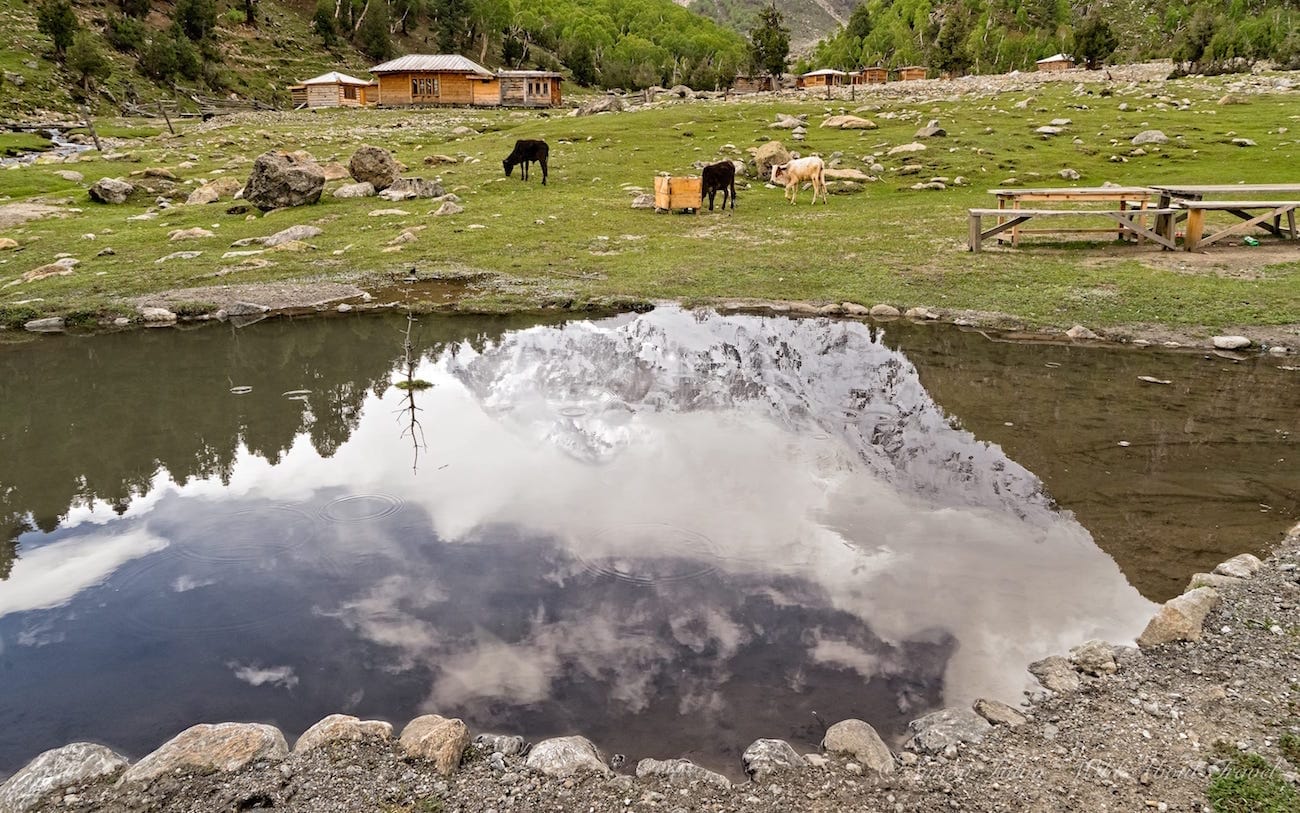 By then, I had almost got used to Shahzad gun, my greatest concern since he always carried it with him, ready to shoot if needed. I could hardly believe there might be any danger in such a heavenly place, and only later did I read about the 2013 attack at the Nanga Parbat base camp, where a group of Taliban killed nine foreign climbers and a local guide. Hence the Police escort to ensure the safety of foreign tourists, although I wonder what a single man can do against a group of attackers.
Beyal offered more magnificent views on the Nanga Parbat, and after I had told Shahzad about my passion for glaciers, he led me to a viewpoint nearby that I would never have reached by myself, overlooking the Diamir glacier. By then, clouds had covered the sky with a gray blanket, but the view on the cracked ice was magnificent all the same.
The air smelled of pine and grass, the wind blew gently, the only sounds were the ones of nature, and I felt a soothing inner peace.
The hike back to Fairy Meadows went smoothly, and I was content to feel my legs sound and steady. Only after dinner did I start to feel a bursting headache and the need to throw up repeatedly. That's when I eventually realized what was going on: I had altitude sickness, and there was nothing I could do about, except patiently waiting until next morning, when I was anyway planning to hike down to Tatto.
I woke up to a wonderful blue sky and took in the last view on one of the most beautiful mountain sceneries I'd ever seen. On the way down, neither Shahzad nor I was feeling well. I was weak and shivery with fever; he was apparently suffering from the lack of food and water from the Ramadan fasting. It was somehow tragicomic.
As we reached Raikot bridge again, the heat was nearly unbearable, and I wondered how he could make it without drinking until sunset.
Time to say goodbye and, for me, to reach Gilgit further north.
For sure, Fairy Meadows is one of those places that will stay in my heart. And I'll never forget the unique experience of going for a three days hike with my personal – and very discreet – police escort.
Have you ever traveled with a police escort?
Pin it if you like it!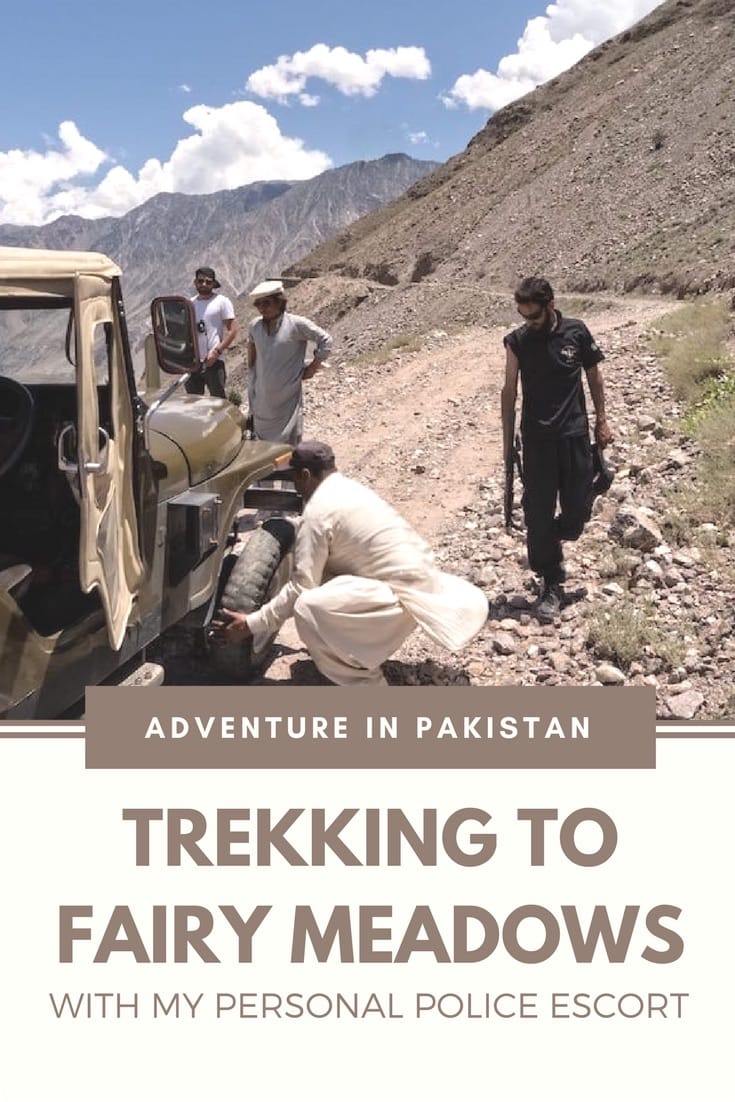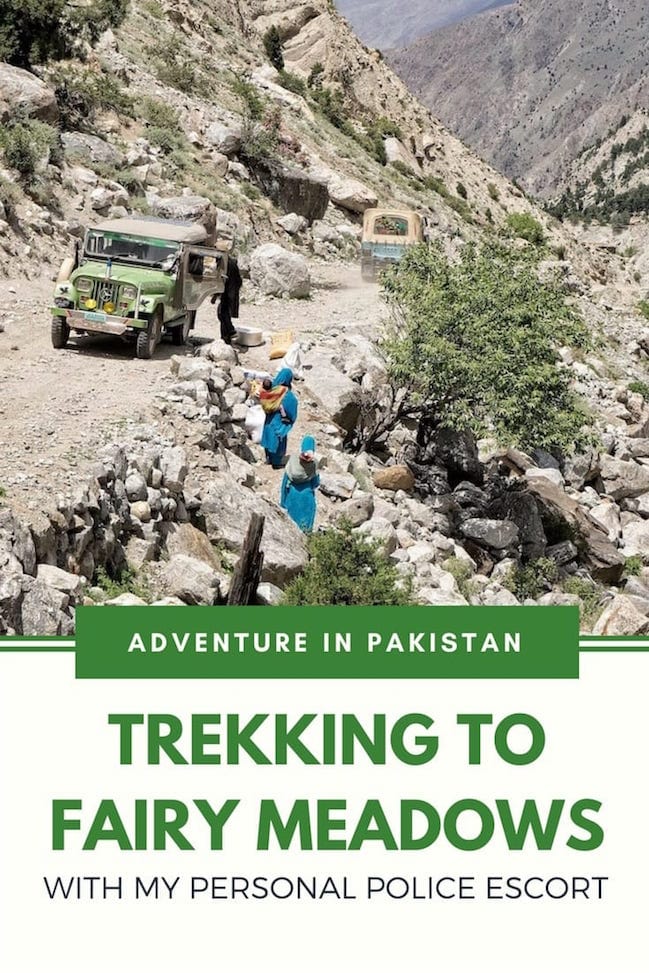 More on Pakistan: