After I left Johannesburg, I started my journey down to Cape Town by the BazBus with no specific itinerary yet. I just decided that my first stop would be in Northern Drakensberg, to see the spectacular Amphitheatre.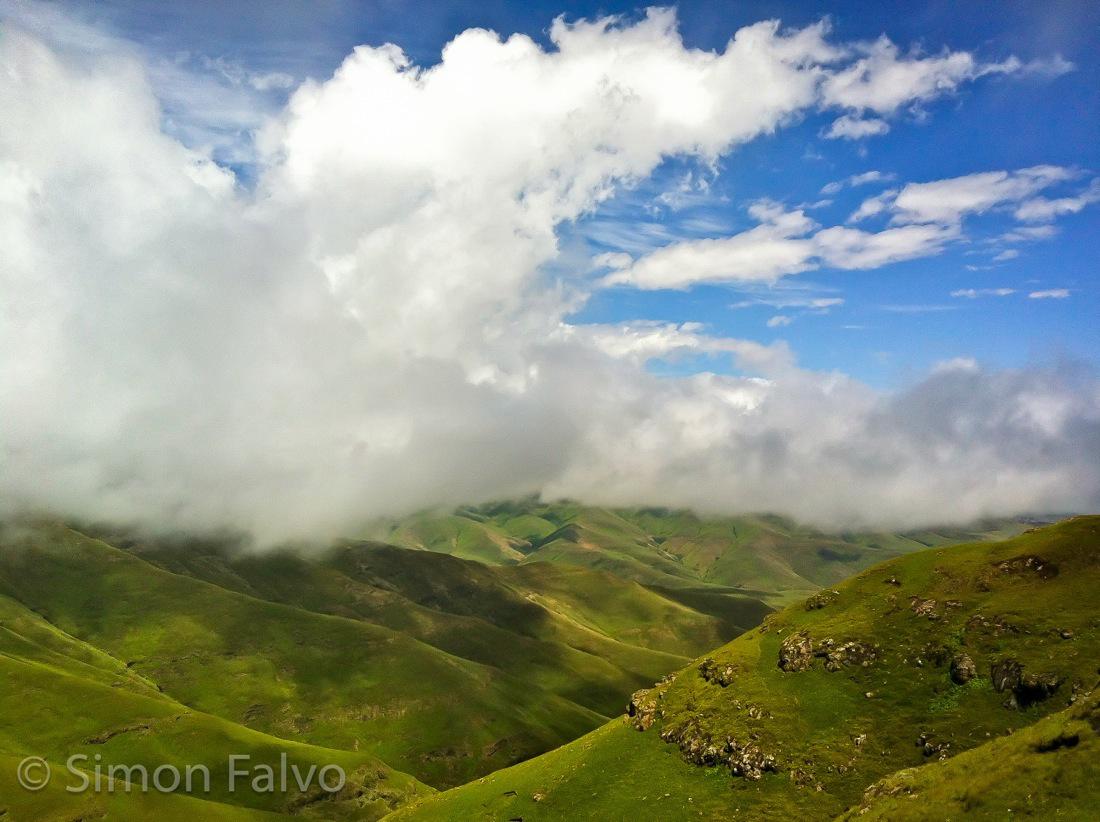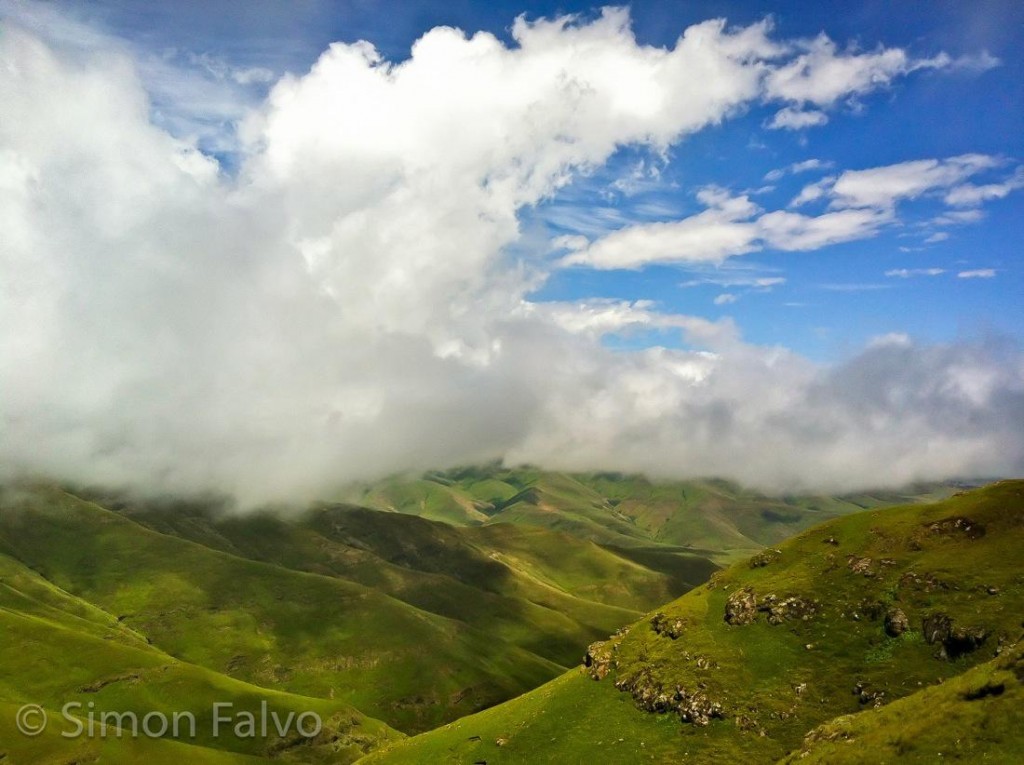 The view of the high and steep semi-circular cliffs (from which it was named Amphitheatre') is stunning. My first thought was that the Drakensberg looks very different from European mountains. I guess this is related to the vastness of the valley and the shape of the mountains. I know nothing about geology, but the scenery reminded me somehow the Canyons in the USA and the Tepui in Venezuela.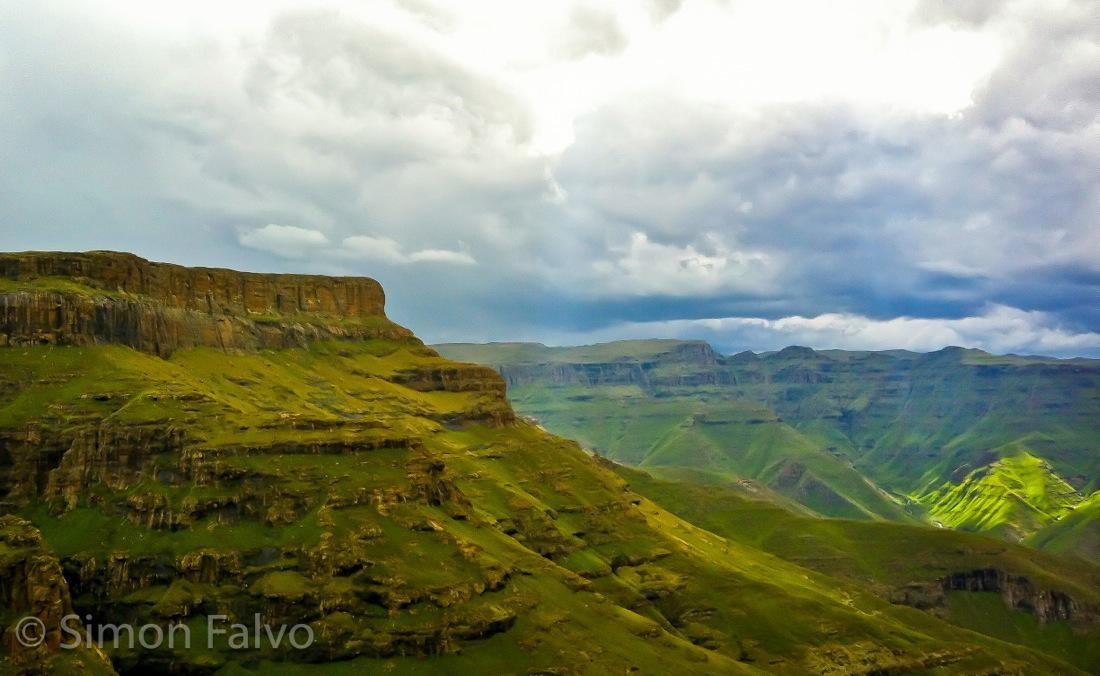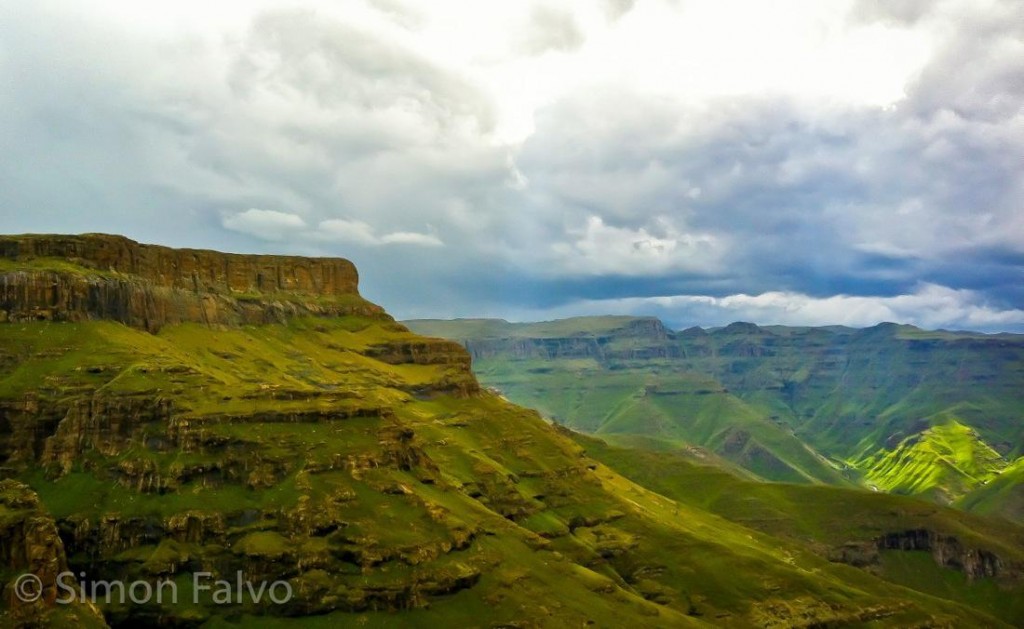 The Amphitheatre is home to the Tugela Falls, the second highest waterfalls in the world with their 948m plunge from the top of the cliffs. I wanted to have a close-up view of the Drakensberg mountains so I decided to join a group walk of the Tugela Falls hike organized by the backpacker's lodge. After a long ride, we reached the Sentinel Peak car park from where the daily hike starts.
The guide started walking at a good pace, too quickly for me. I am a 'slow hiker', I like to take my time, stop and enjoy the view, listen at the sound of nature. Being the last one of the group made me feel a little uncomfortable, but catching every piece of the superb and wild scenery was the reason I was there. I don't really care if it takes me longer to make a hike, as long as I can absorb all the beauty surrounding me.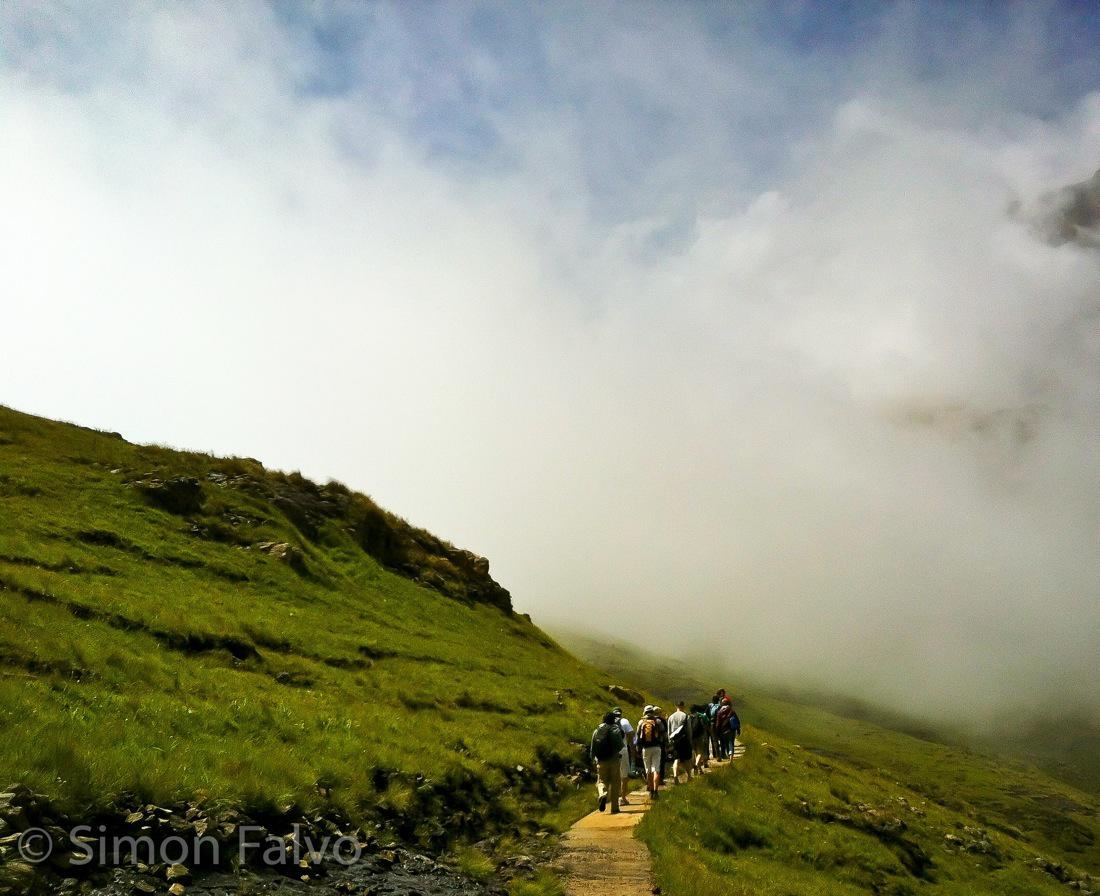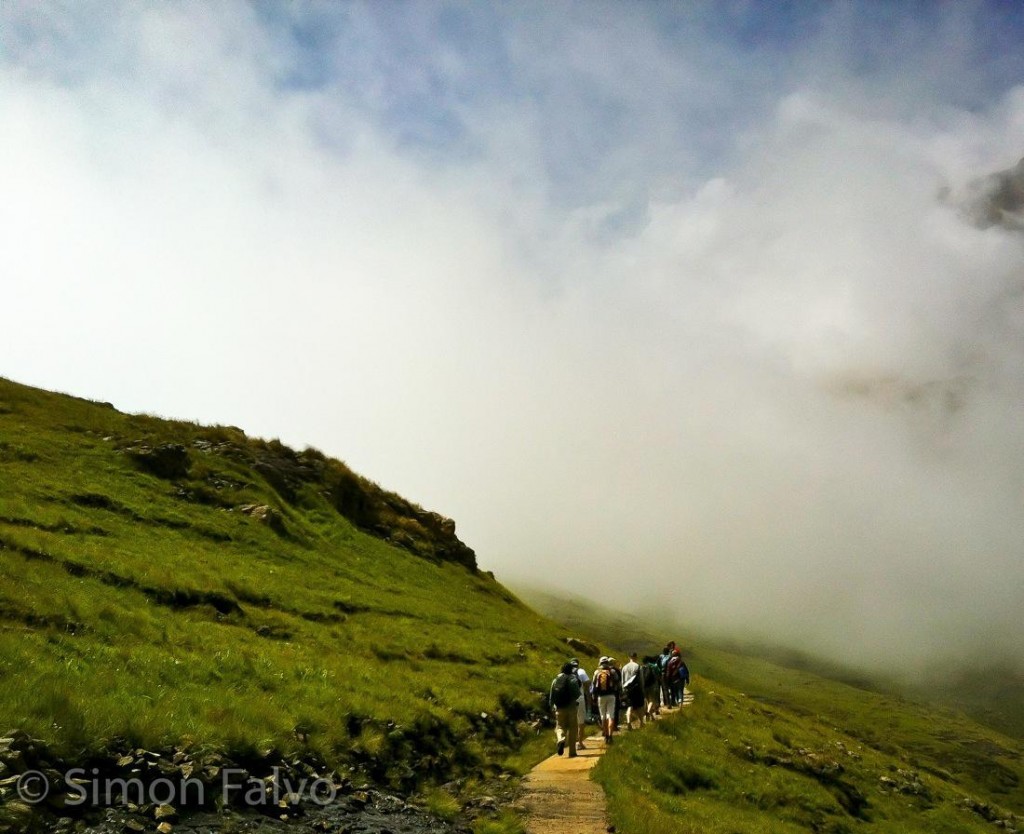 Yes… I didn't manage to finish the Tugela Falls hike
Once arrived at the point where the path becomes a steep boulder trail leading to the Mount-Aux-Sources summit, I was tired and discouraged by the uncaring guide and didn't feel like facing the ascent. I didn't make it up to the Tugela Falls…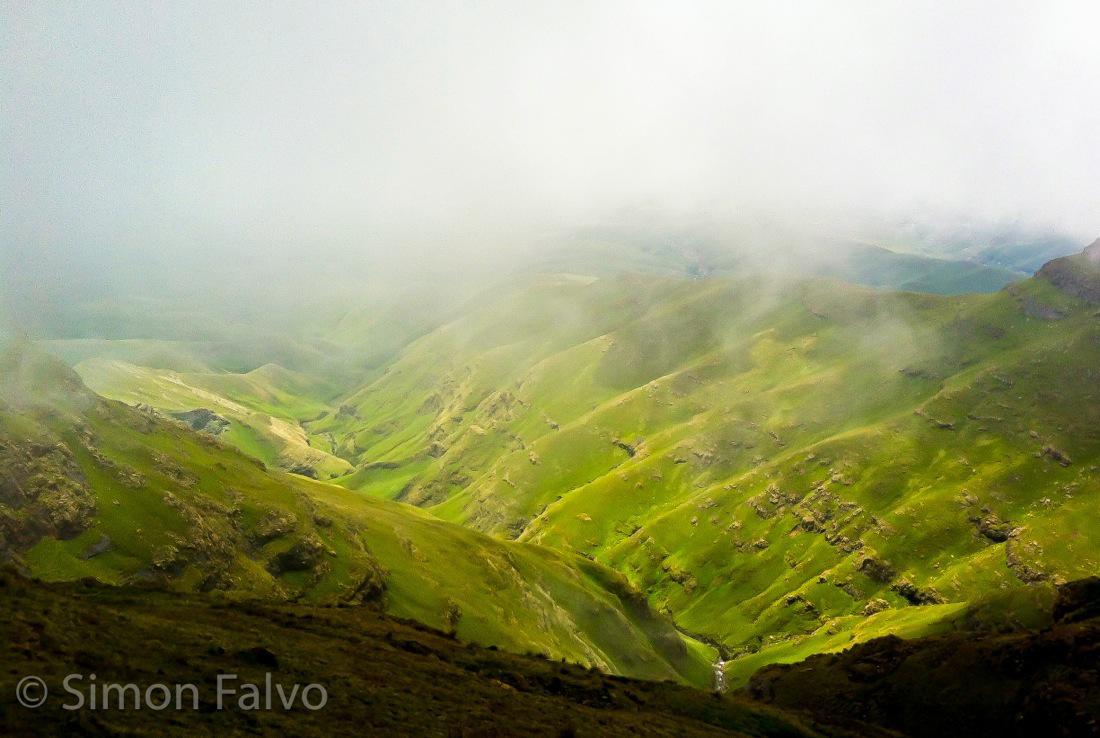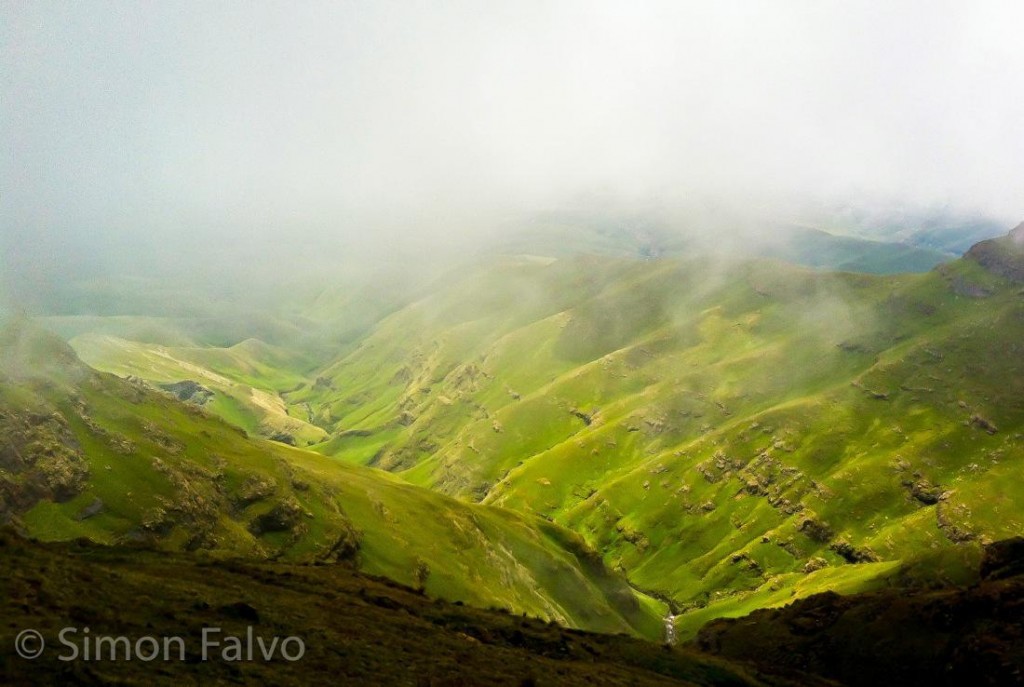 It's probably a pity, but I'm old enough to know my limits and cope with them. I walked alone to the point where the chain ladder from the upper trail rejoins the lower path and waited for the group to return. Meanwhile, I admired the breathtaking scenery and the view of the valley, which seemed endless. The ever-changing weather offered fascinating glimpses: foggy peaks, clouds running fast in the sky, from time to time, a little opening, with the sun drawing a golden light on the mountains.
Even though I didn't see the Tugela Falls, my first encounter with the Drakensberg mountains offered me beautiful moments. And I was keen to see more.
Have you ever felt like 'giving up' was the best thing to do while traveling?