Thousands people, like small ants, take every day the ferry connecting Yangon with Dala Township,  most of them vendors, crossing the river to sell their goods.
They arrive at the jetty with baskets and trays, their faces tired, wrinkled by the sun and the hard work. Once aboard, they sit on one of the many colourful stools, unwrapping food, pouring drinks. Some of them are chatting. Others, exhausted, try to control their head falling down from fatigue.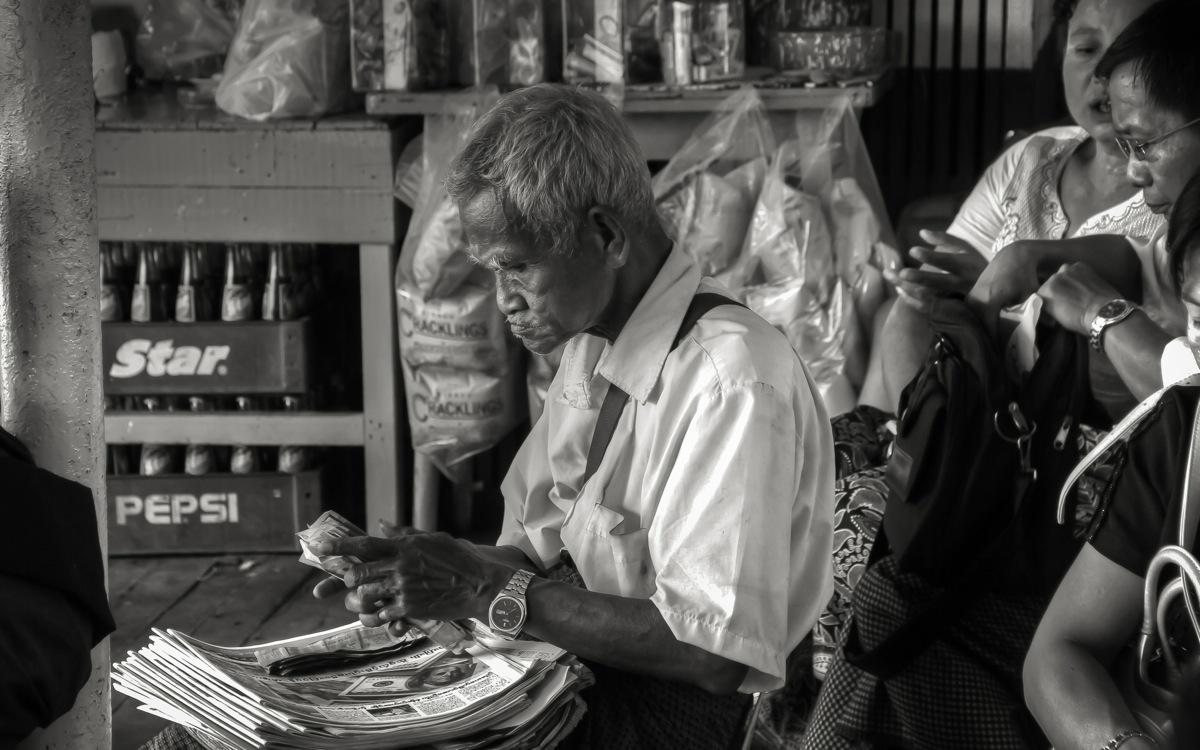 A man arrives on a bike with a big basket full of poultry hooked to the front. Then a few monks and students.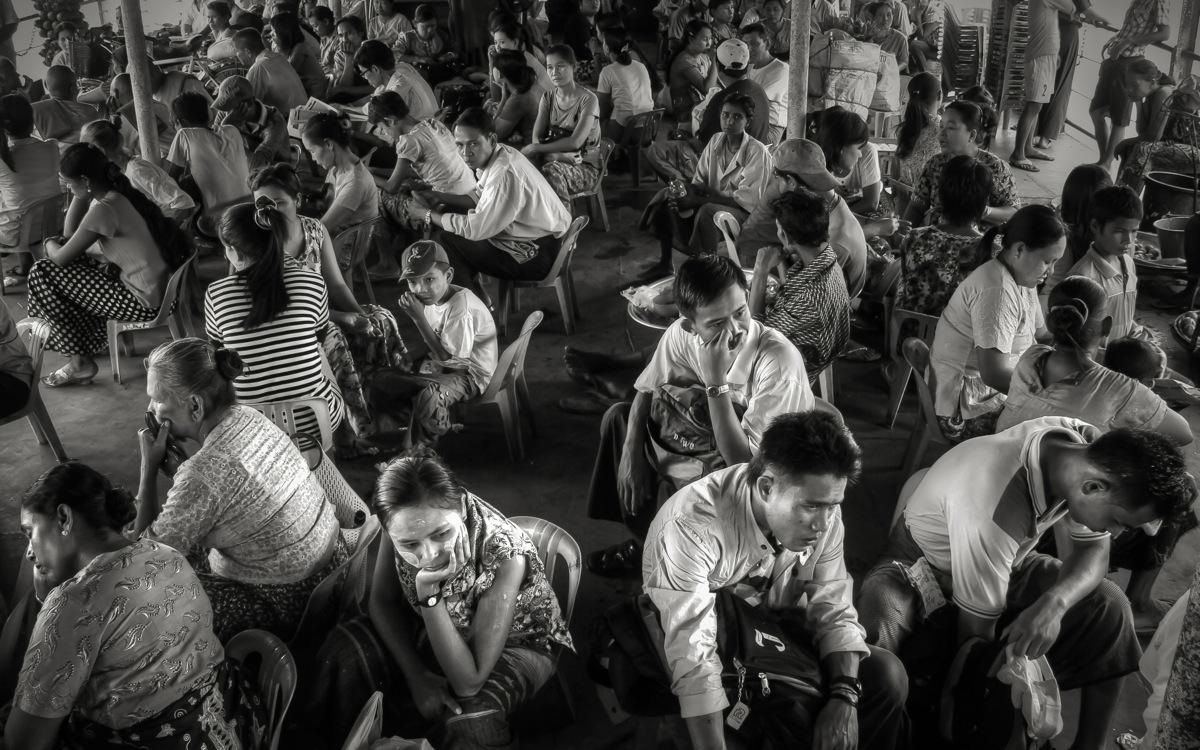 I wander around, fascinated by the life, surprised to be the only Westerner on the ferry, as apparently most take the boat for tourists. A pity, because…
Taking the ferry from Yangon to Dala with the locals is a unique experience.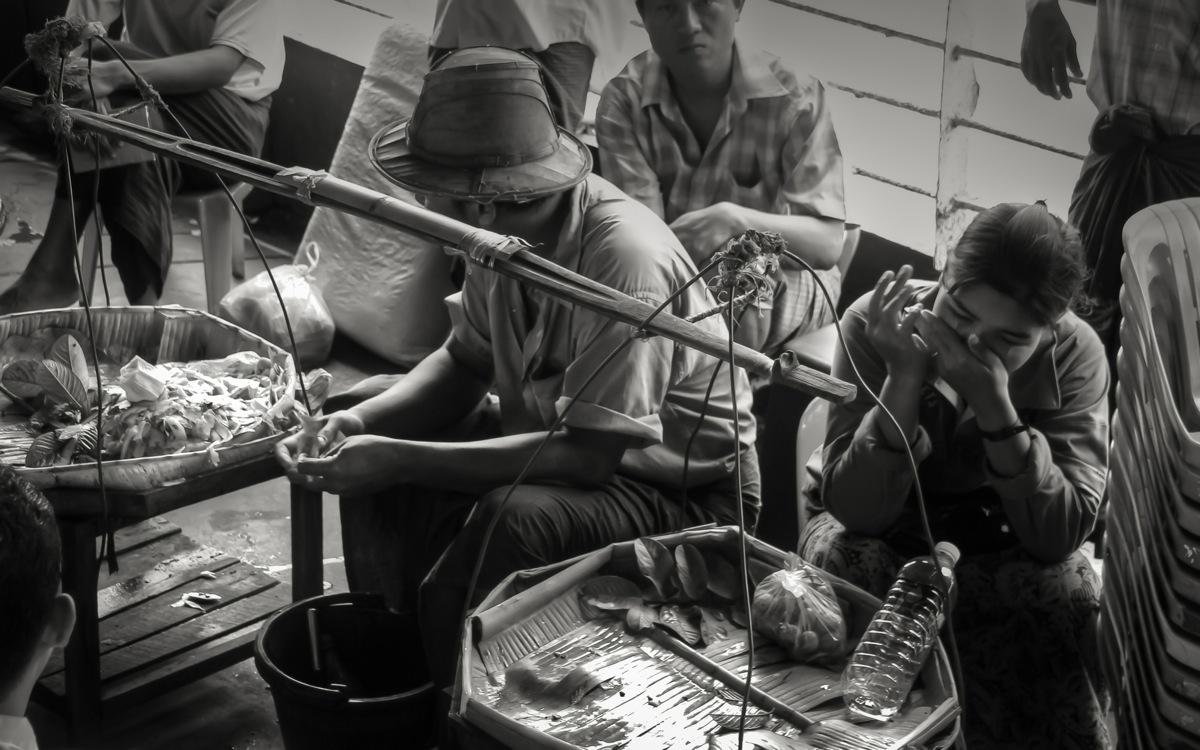 The river crossing is short, and once on the opposite side of the river the passengers head towards taxis and minivans waiting for the ferry arrivals, leaving only when impossibly stuffed.
A boy stops by, proposing a ride in a rickshaw. I'm glad to do something making him earning a little money and having the chance to talk a little with a local.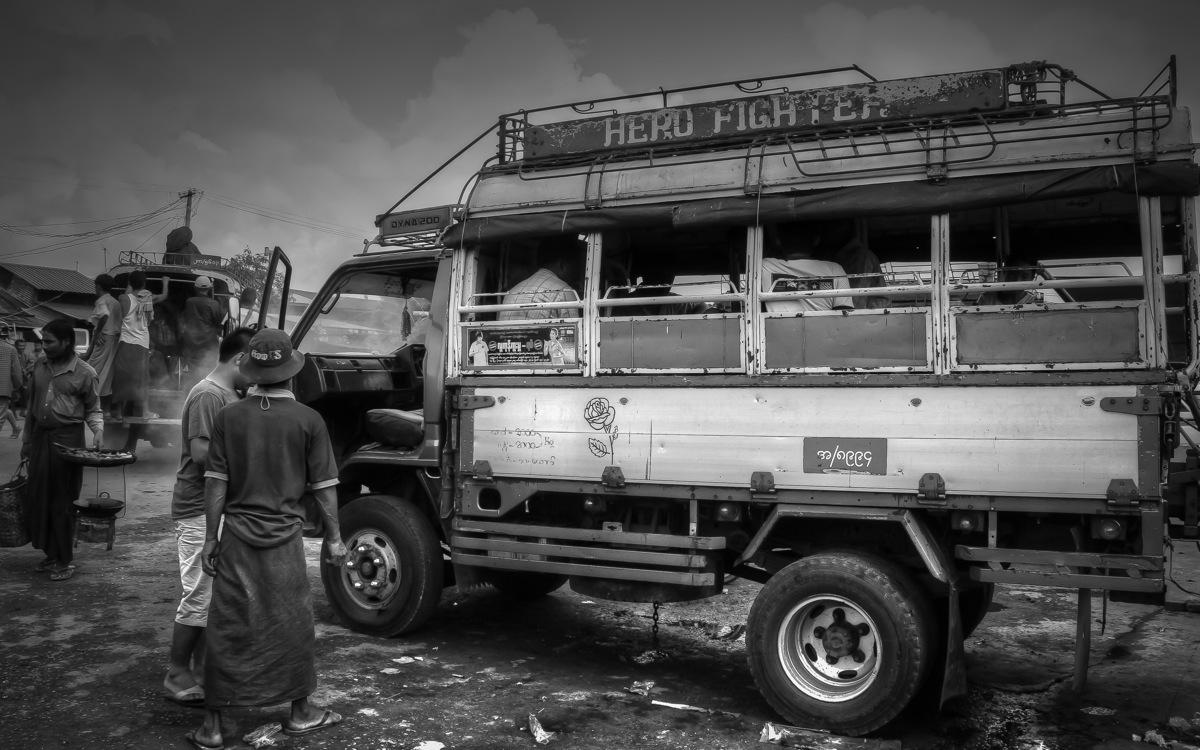 Dala Township is a small town or, better said, a slum. Yangon is not the image of wealth, but here poverty is tangible. Houses are straw and bamboo huts, the roads are muddy paths and water is available only from a few wells disseminated here and there.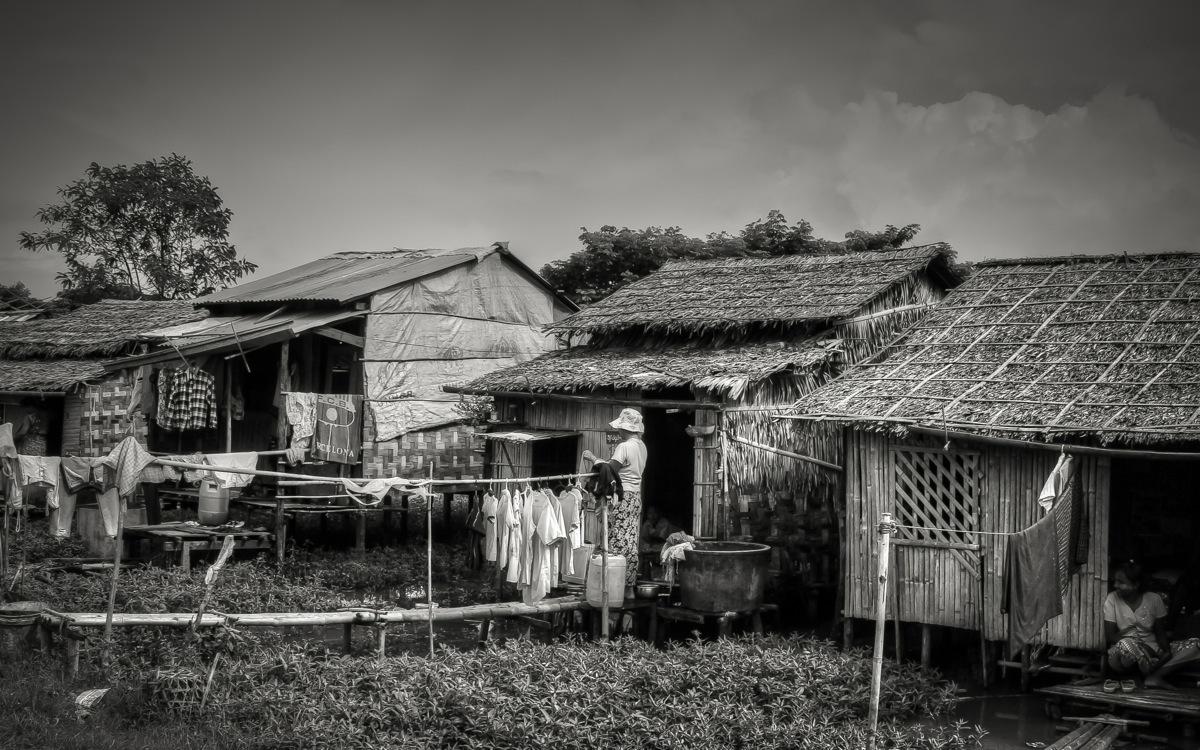 Kids run in the mud and I wonder how many of them actually go to school. A cow scours in a stack of garbage. An old man sits in the middle of the road, picking up tufts of grass.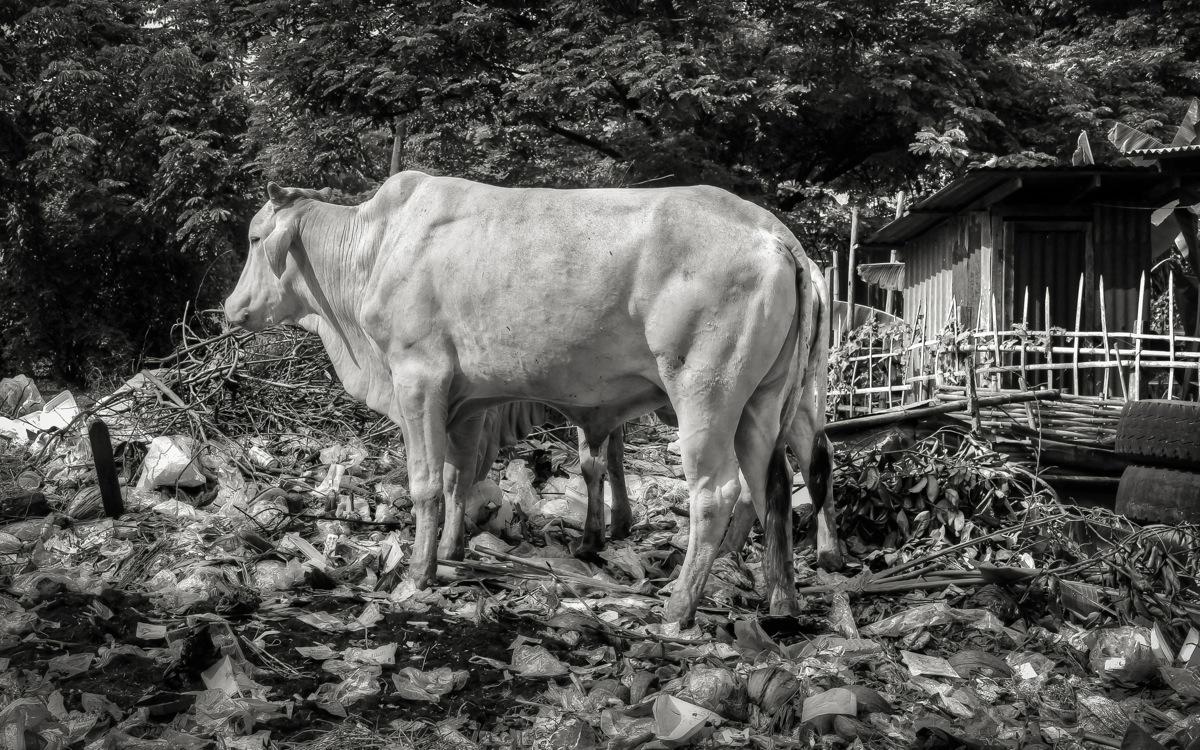 No matter how little people have, they smile and wave as I slowly pass through on the rickshaw, they invite me to visit their houses. I feel honoured and gratefully set foot in a couple of homes, feeling a pang in my heart.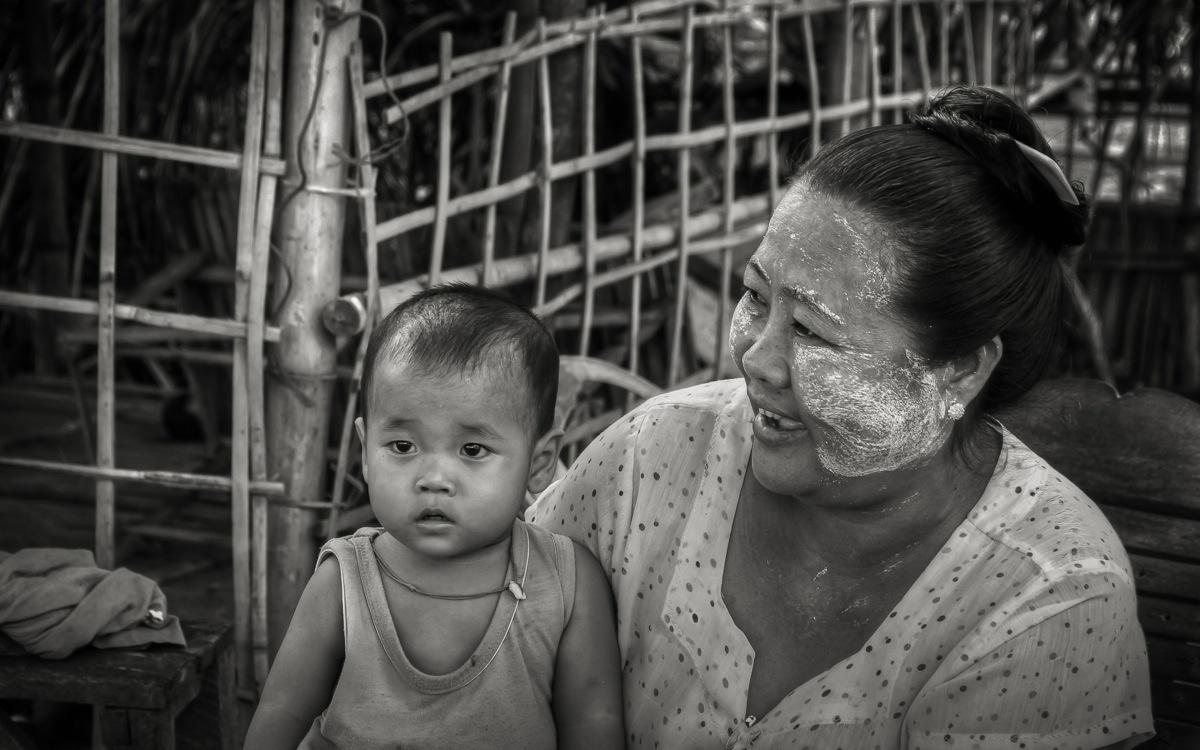 Seeing people having almost nothing so keen to share what little they have with a stranger is a great life lesson, reminding me of how often in the Western world we have forgotten the joy of hospitality and generosity.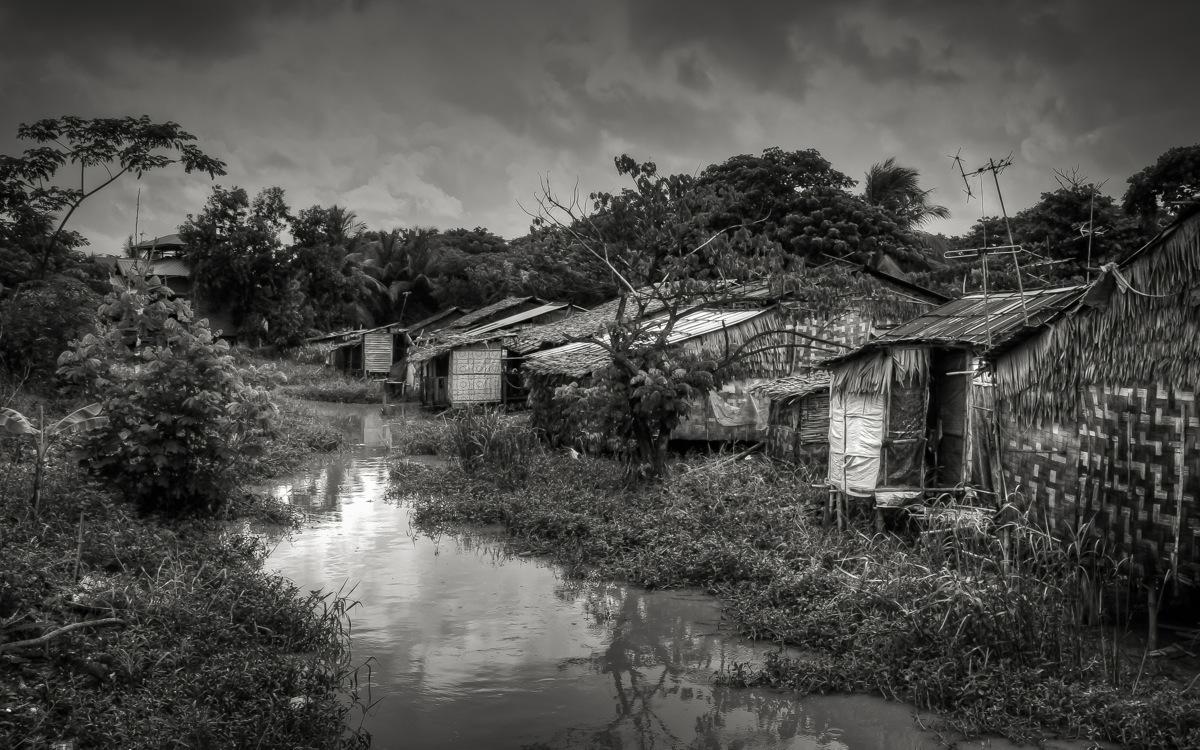 It's hard to find the right words to describe the complex mix of feelings I experienced in Dala Township and if you ever happen to visit Yangon, I highly recommend you to spend a few hours there and to take the ferry with the locals.
For now, I rather abandon words and let the images convey the essence of Burma life.