There are many reasons to love the Argentina capital, and Buenos Aires street art scene is one of them.
I started being more seriously interested into street art a few years ago, after a trip to Brighton where for the first time I saw some seriously beautiful and creative murals.
It might sound strange to many, but in Italy, we're often plagued with senseless graffiti which are nothing more than vandalism and little quality street art, although this started to change over the last few years. The reason is simple: we have so many historical – and wonderful – buildings that there's not much available space left for street artists.
After Brighton, I pursued my quest for murals especially in cities like Berlin, London, Hamburg, Marseille (and there are much more) where it's quite easy to spot colorful wall paintings, provocative scenes or pleasant decorative subjects just by wandering the streets with no specific aim.
Buenos Aires street art scene
Encouraged by the almost total freedom (apparently, the only necessary permission is from the building owner), urban artists contributed to Buenos Aires special character. This freedom of expression is all the most surprising when thinking of the dark period of the so-called "Dirty War" (1974-1983) when the military junta repressed any kind of free speech, persecuted thousands of people and have them disappear.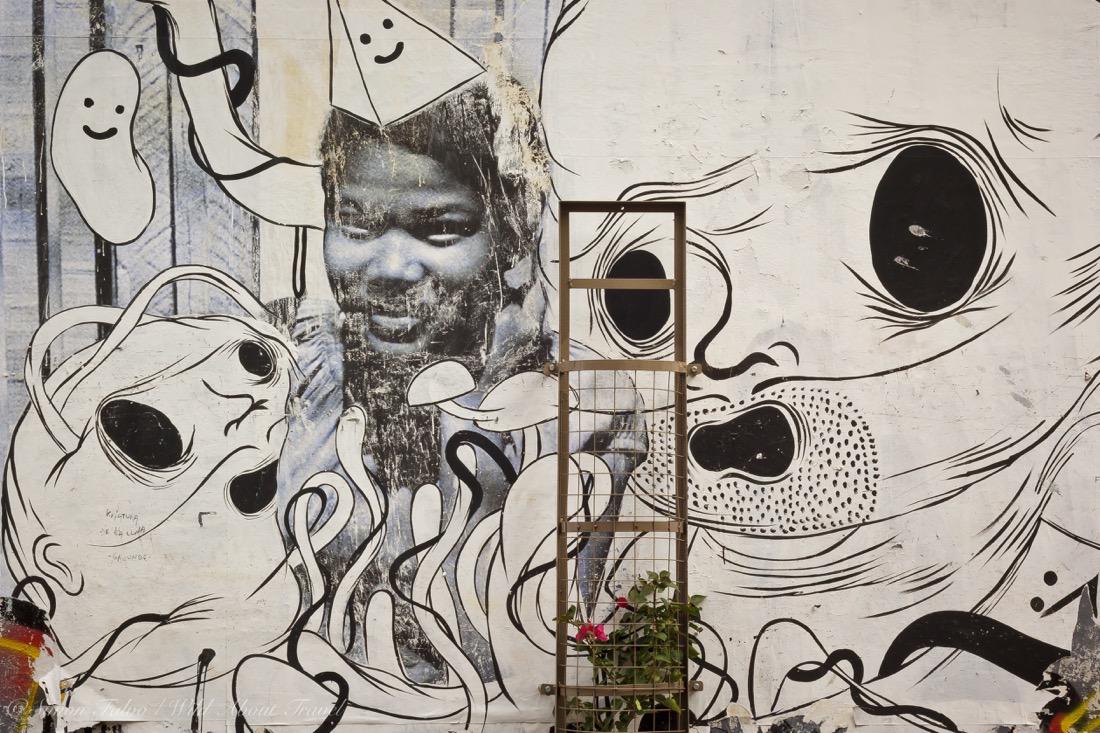 Murals have become so popular that there are now street art tours, but it's very easy to get a taste of the Buenos Aires street art scene even by yourselves. San Telmo, Palermo and La Boca, three of the best-known districts of the Argentina's capital, are filled with wall paintings and colors, as is Villa Urquiza (although I did not visit this latter neighborhood).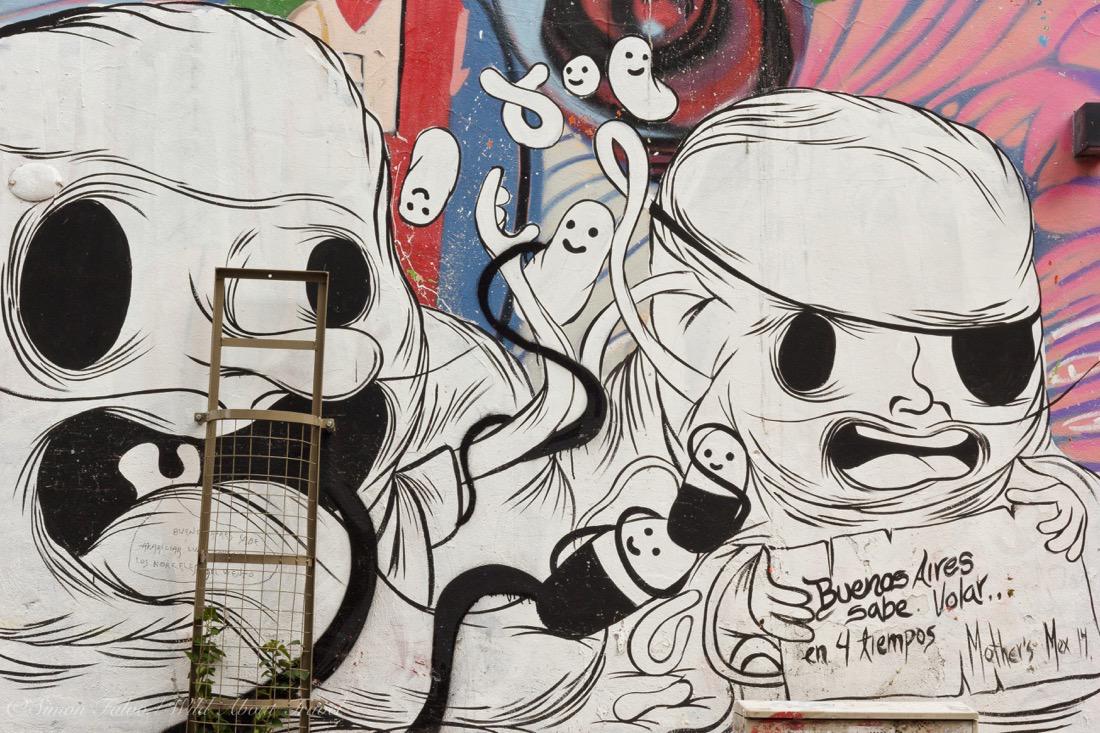 Whether ironic, provocative, decorative, denouncing social injustice or political manifestos, Buenos Aires graffitis tell a lot about Argentina, its people, and history.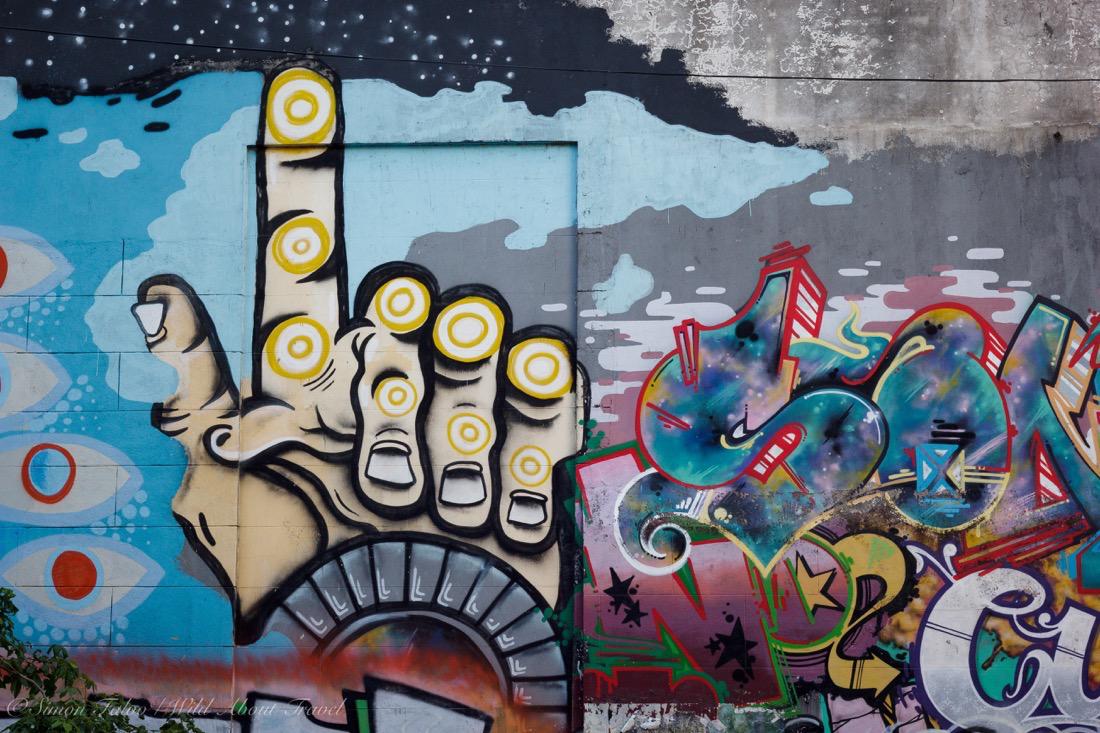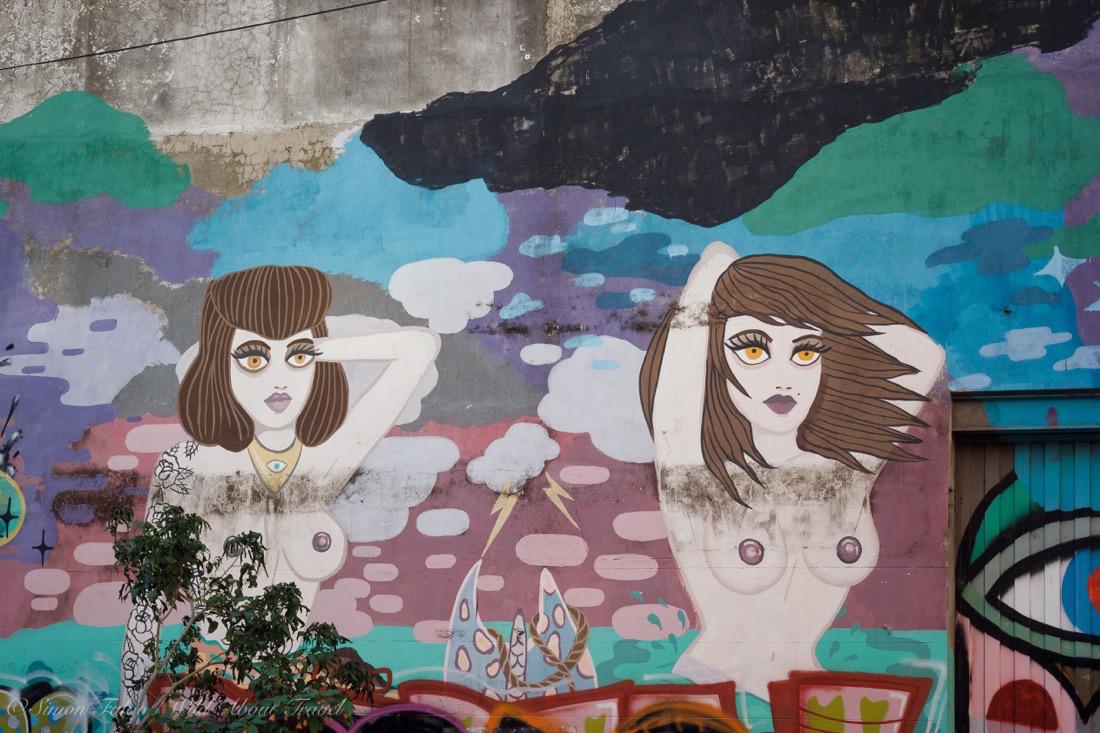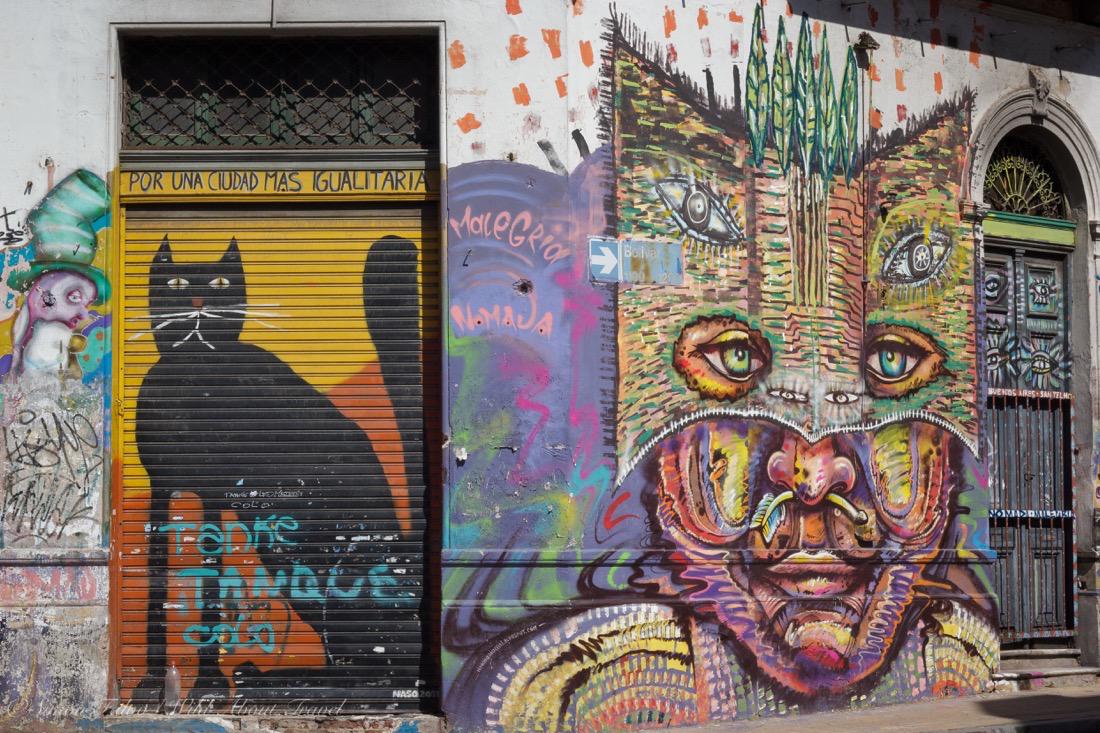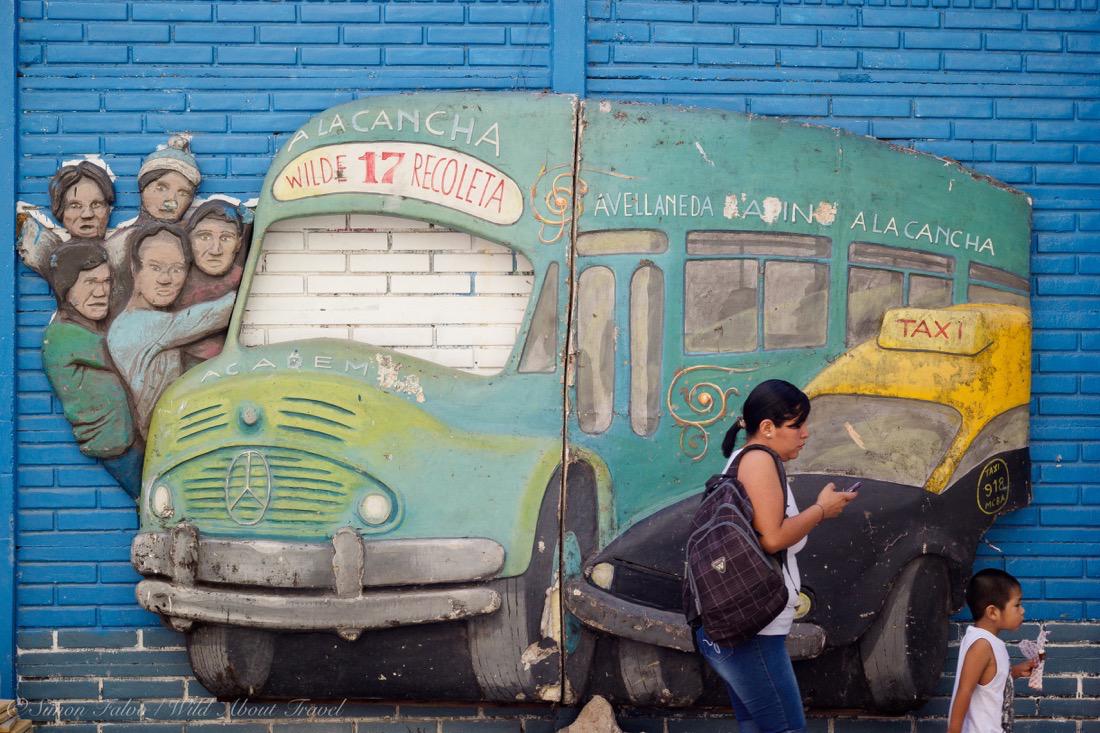 Celebrating Maradona, el Pibe de Oro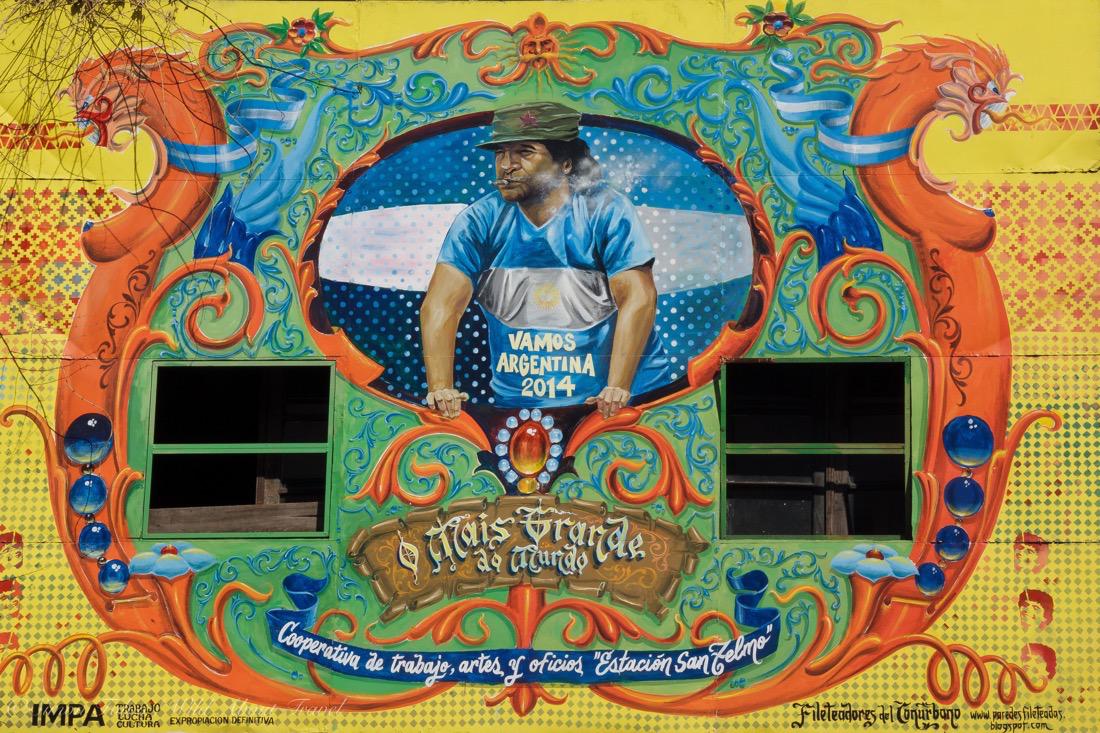 Irony on poverty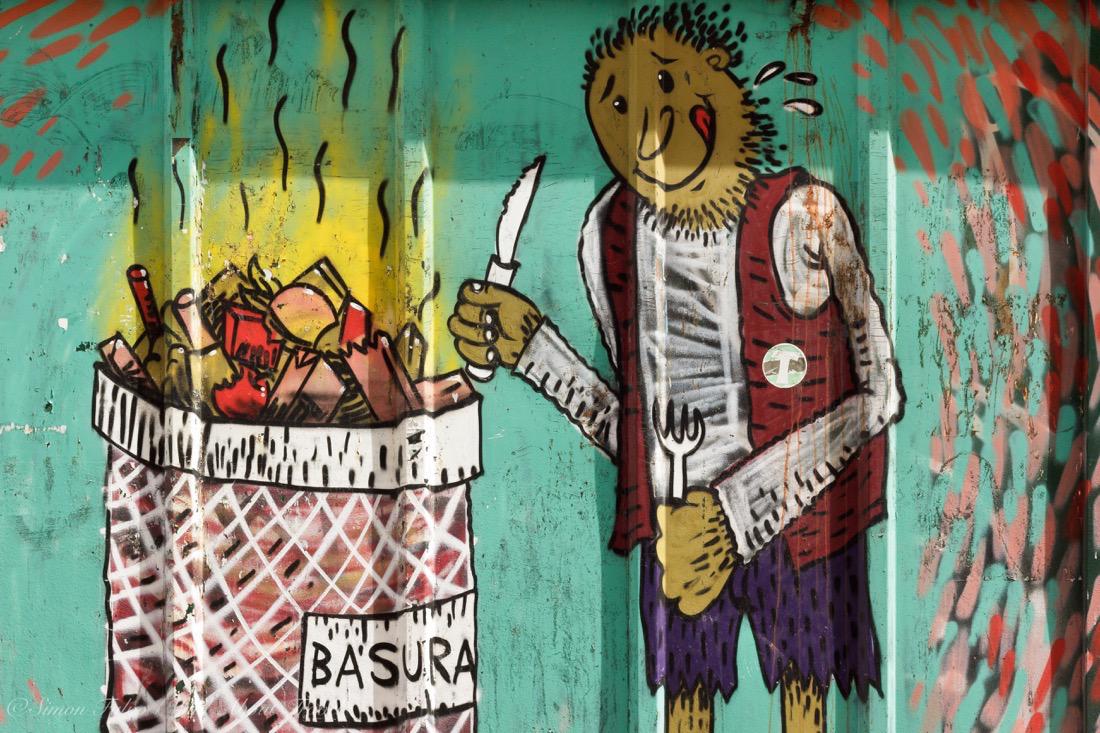 In La Boca, the working class barrio, murals reflect the neighborhood social and political mood.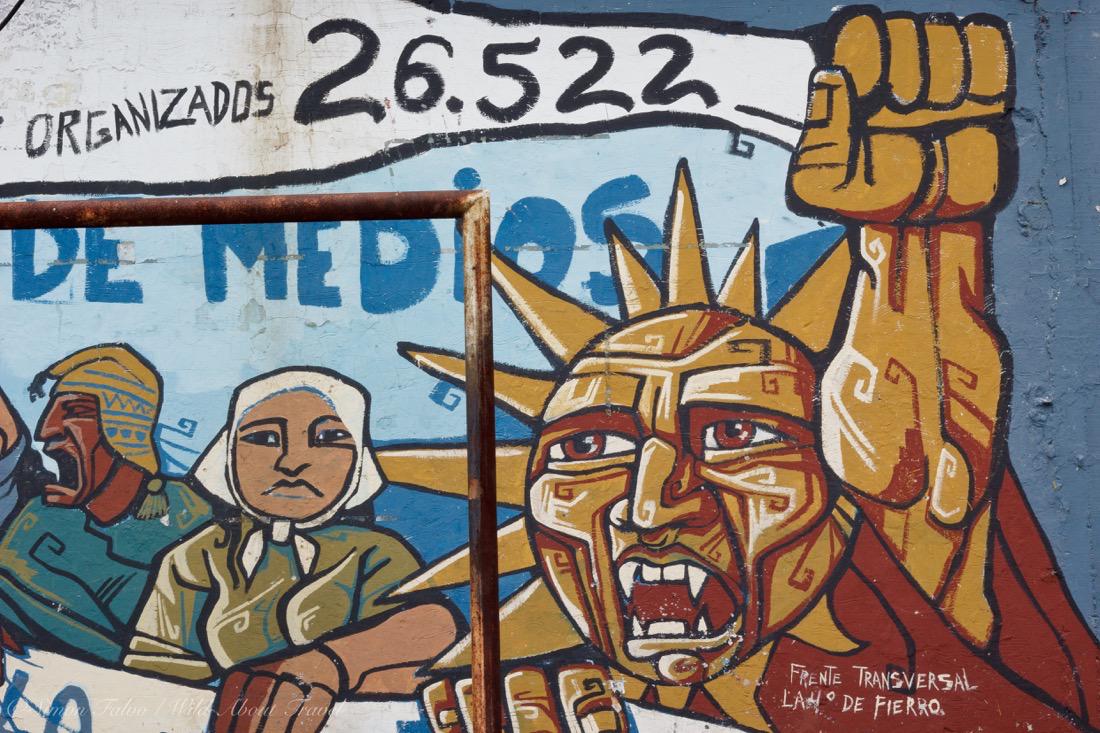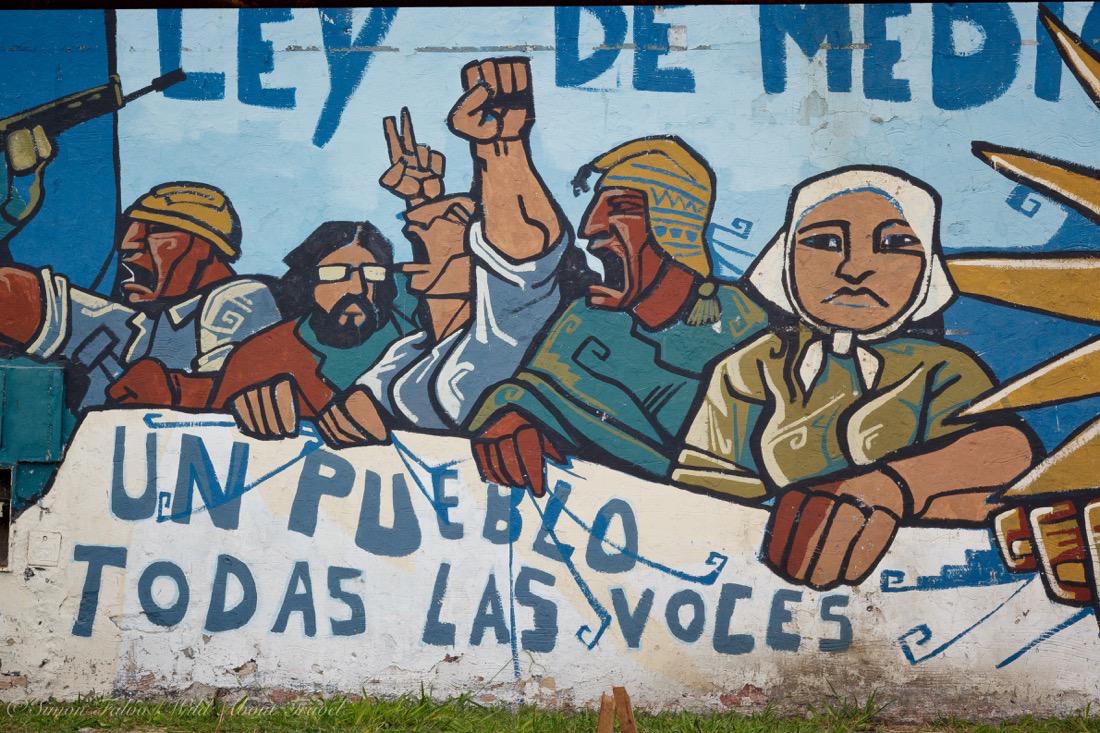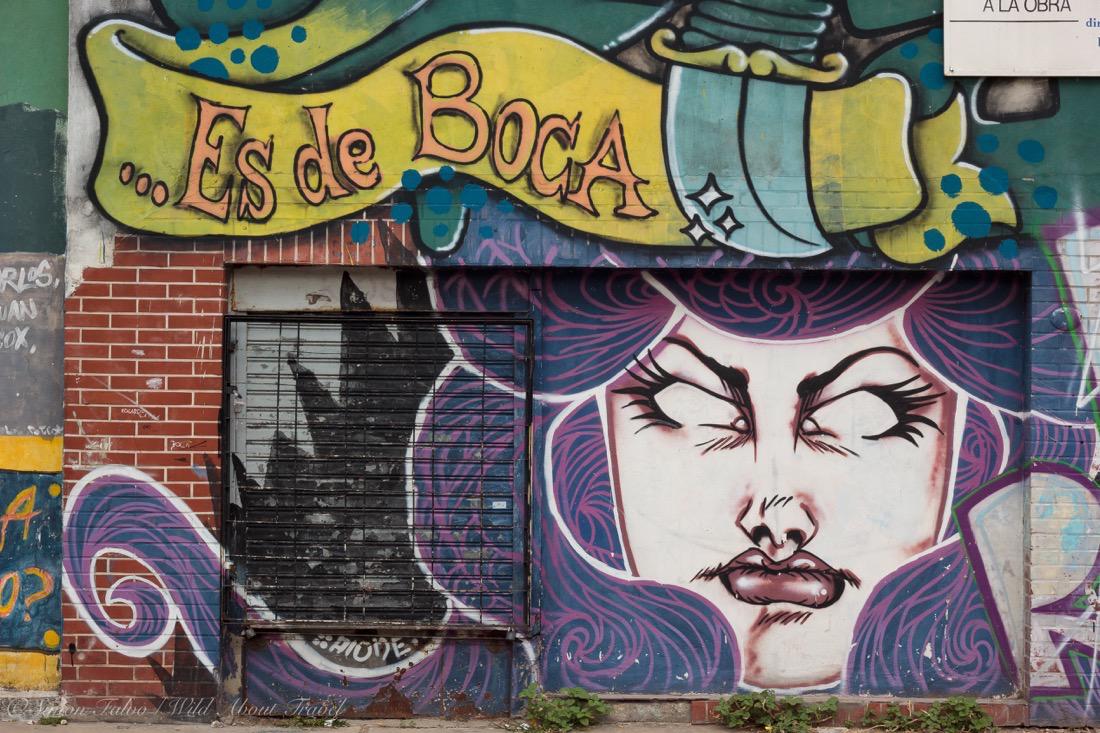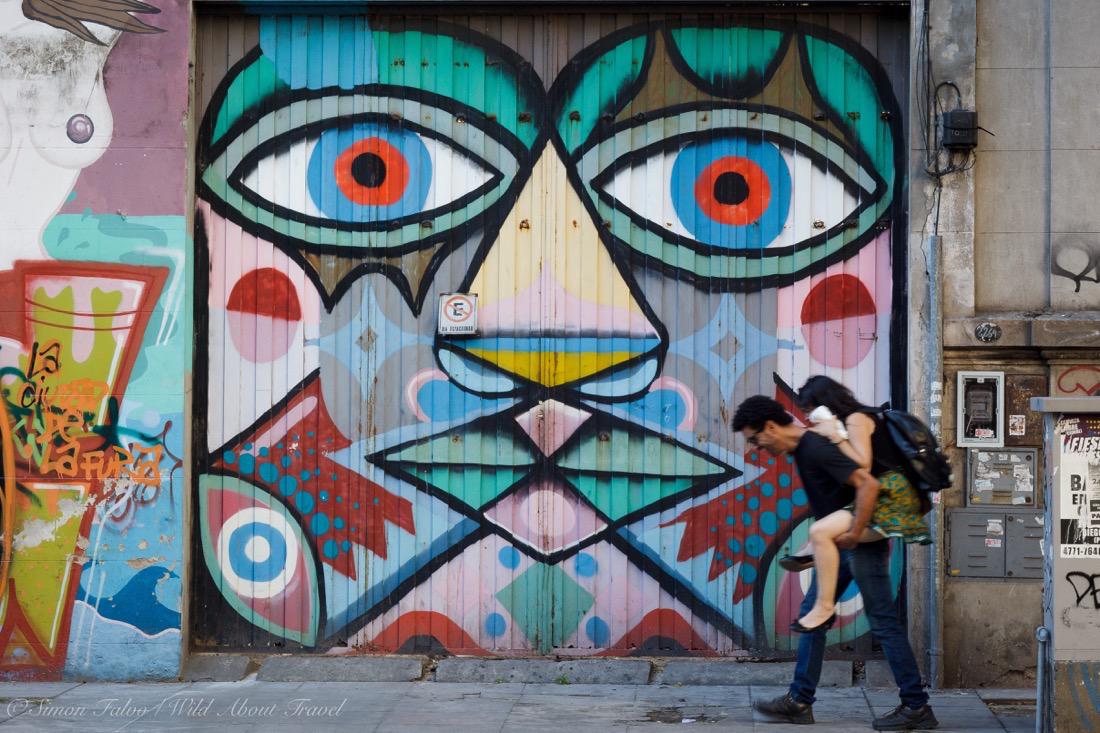 Have you visited Buenos Aires and discovered more street art? Which is your favorite subject?
Pin it if you like it!