A Conference led me to Hamburg and I wish I had more time to discover and enjoy the city.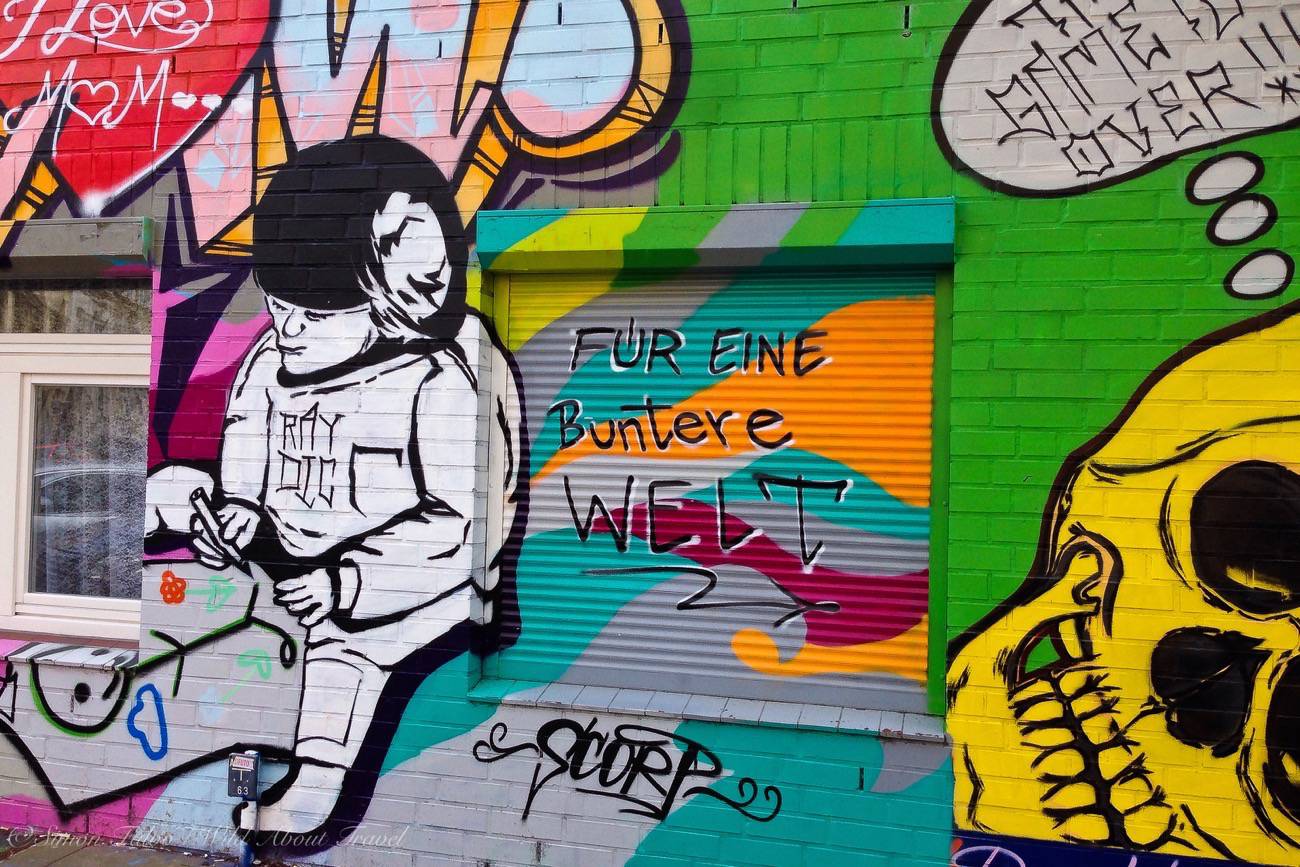 Luckily the venue was in the interesting St. Pauli Quarter and I spent what little free time I had to stroll in the neighborhood, famous for the Reeperbahn – Hamburg's famous red-lights district – and the many colored graffiti.
Hamburg Graffiti in St. Pauli 
Narrow passages between houses displaying sometimes unattractive writings and in some cases nicer drawings, facades nicely decorated with colored paintings, and a few really pretty wall paintings.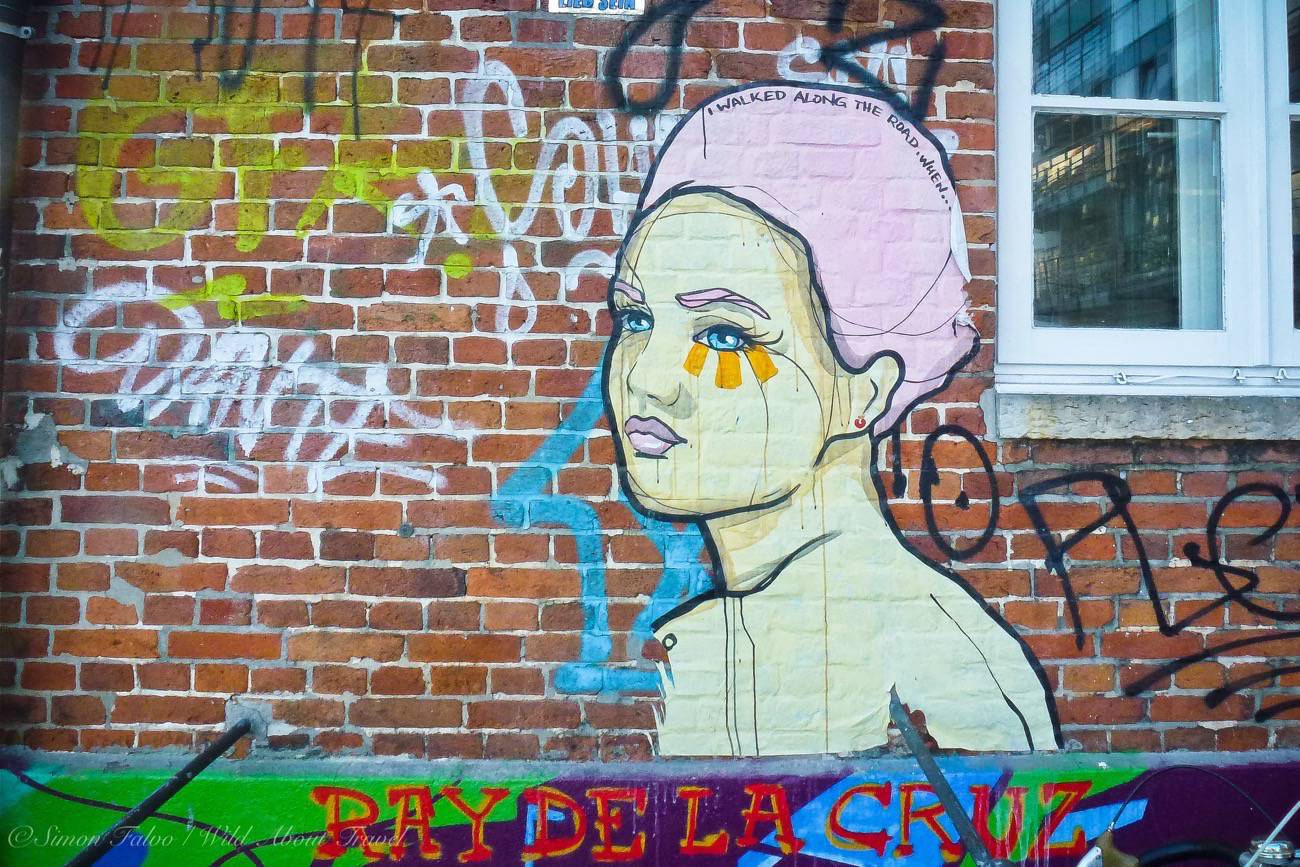 Nothing comparable to the valuable street art in Brighton, but certainly a cool neighborhood. 
From the St. Pauli U-Bahn station or the Reeperbahn S-Bahn stop the best way to discover the graffiti is wandering along Clemens-Schultz Strasse and Simon-von-Utrecht Strasse, meandering through the perpendicular streets and entering the passages often hiding more paintings.
The best – and my favorites – are a series of wall paintings by Ray de la Cruz (also known as Ray DLC) covering a large portion of a building in Simon-von-Utrecht. Bright colors, characters from cartoons, allusions to Pop Art and classic advertising illustrations.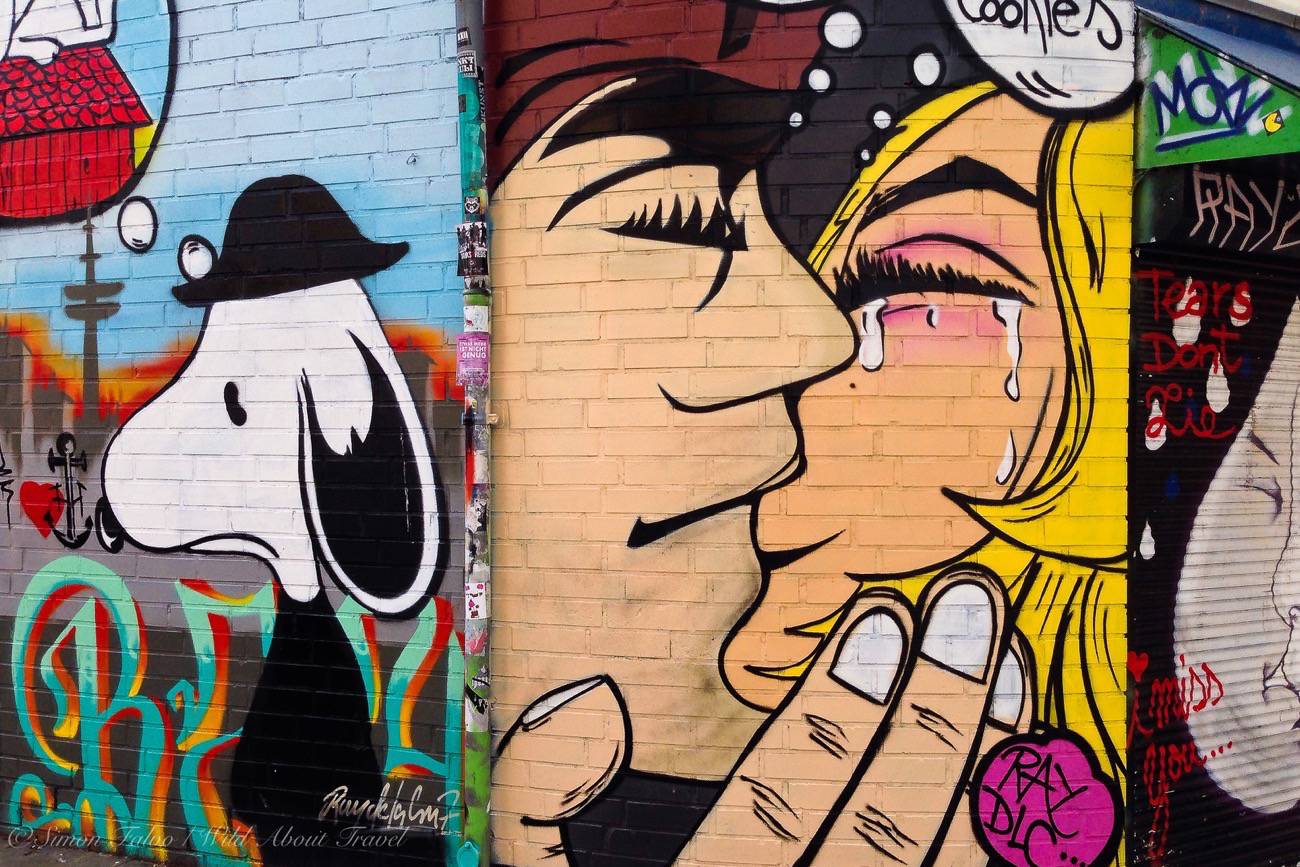 A little further, I stumbled into a beautiful and very realistic piece of street art: a fisherman with piercing blue eyes smoking a pipe, seagulls flying in the sky and a scene reminding the harbor. A scene from the past, when Hamburg was one of the most important trade centers in Northern Europe and a member of the Hanseatic League.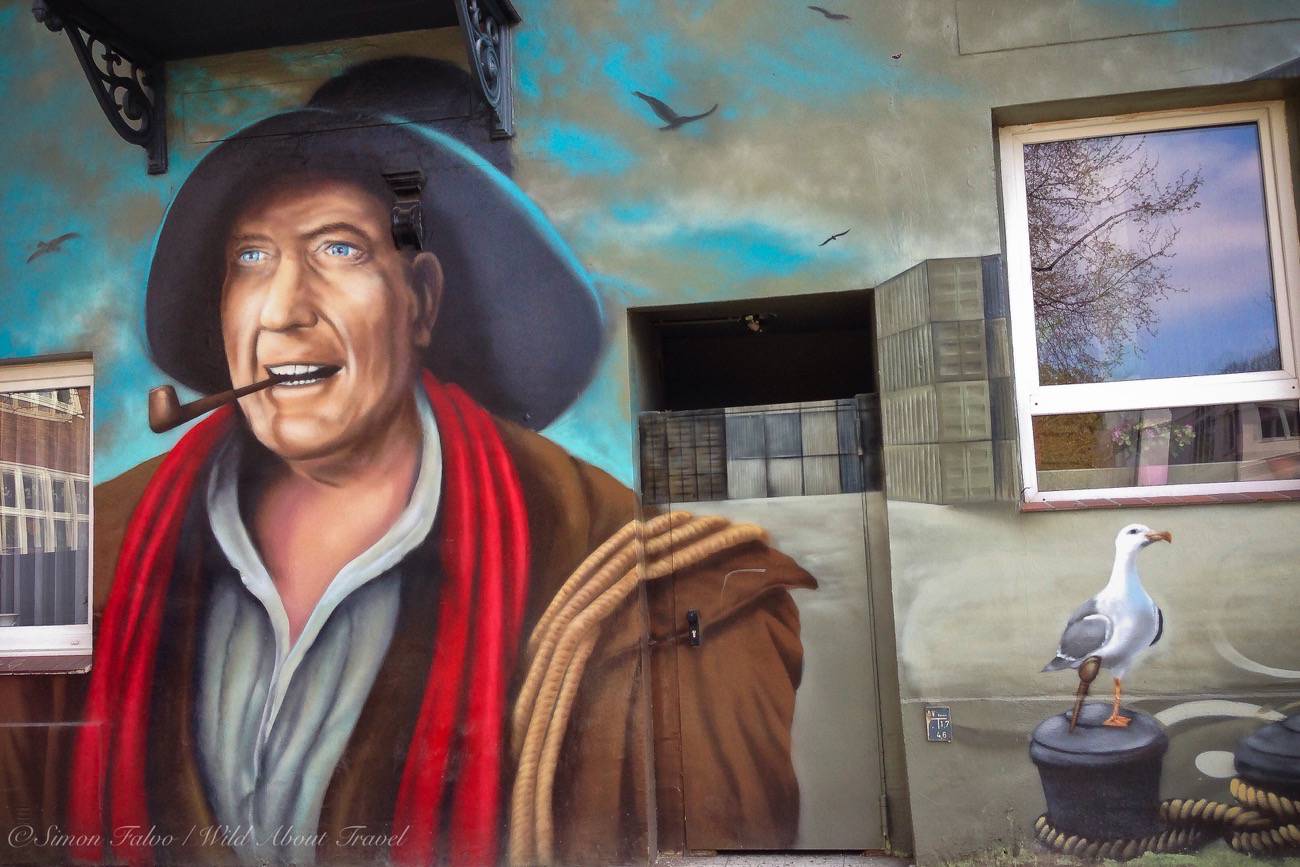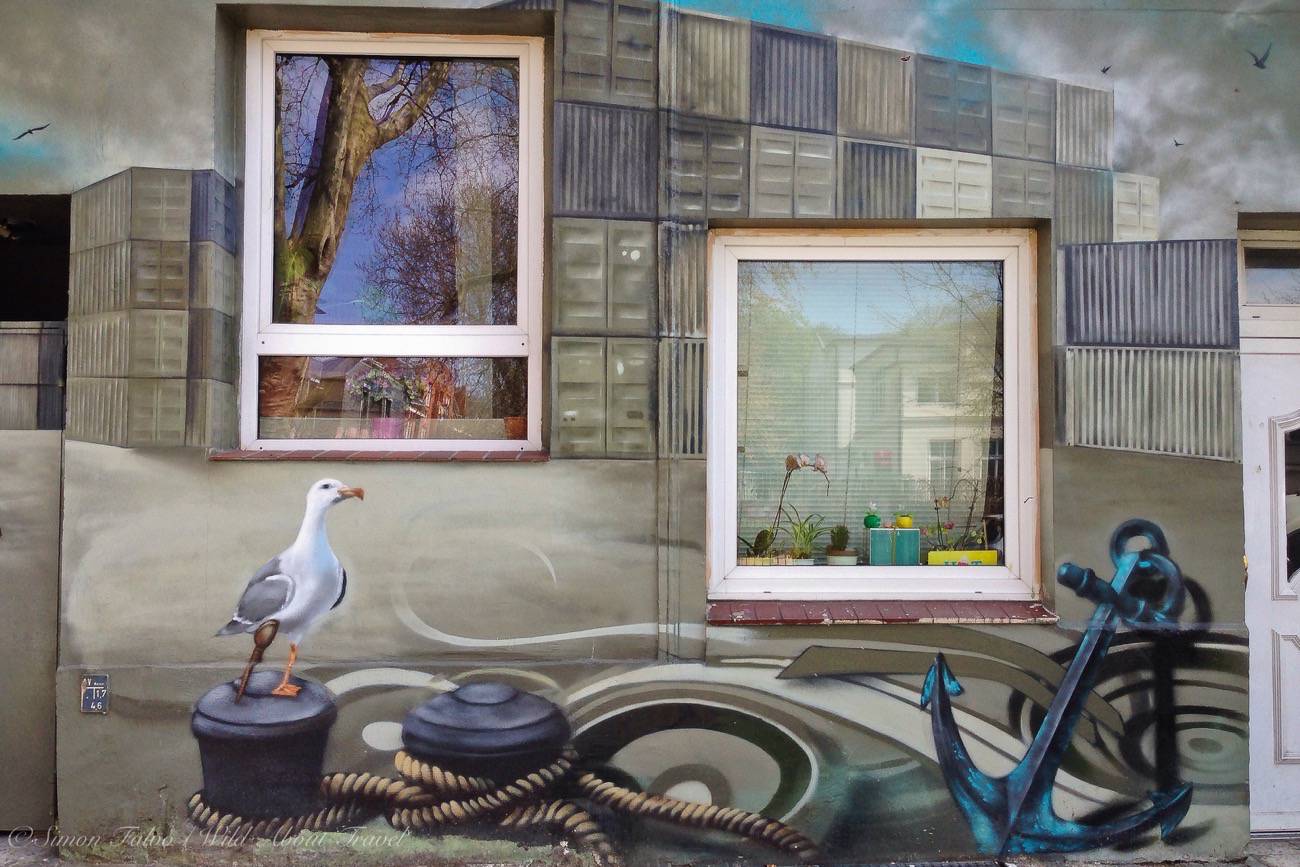 Which is your favorite Hamburg graffiti?
PRACTICAL INFORMATION
Getting there:
The two nearest public transport stations are Hamburg Reeperbahn S-Bahn and St. Pauli U-Bahn 
Map:
Where to stay in Hamburg:
I stayed at the trendy East Hotel in the St. Pauli quarter, a beautiful contemporary design hotel with top facilities, huge rooms, and a good value for money.
Pin it if you like it!