I never thought I could feel enthralled by a flower festival, but this is precisely what happened when I visited Girona Temps de Flors. Nothing cutesy. On the contrary, the Festival surprised me with a lot of creative flower arrangements showcasing contemporary design.
There are countless reasons to visit Girona, a beautiful city in Catalonia, Spain, with a fascinating historical heritage. You can get to Girona as a day trip from Barcelona, but there are so many things to do and see that it's really a pity to spend only one day.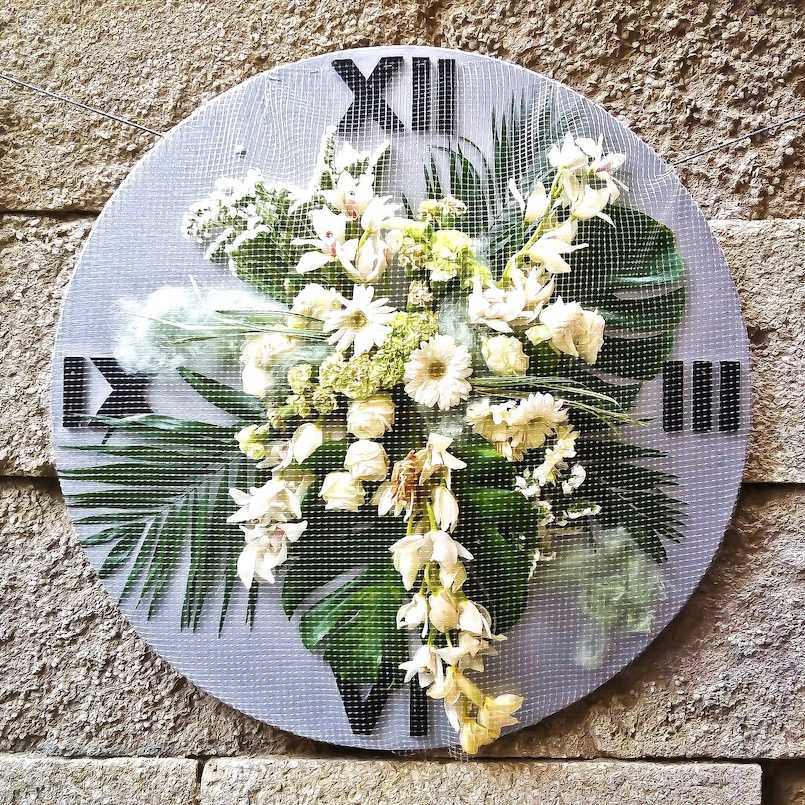 I've been to Girona several times, at almost every season, every time marveling at its beauty and exploring it under a new light. I loved every trip, but one entirely stole my heart: it was when I discovered Girona during Temps de Flors.
What is Girona Temps de Flors?
The history of Girona Temps de Flors dates back to 1954 when a group of young entrepreneurs organized the first edition of a flowers exhibition contest at the city's Municipal Theater. The event, which lasted a weekend, got such an unexpected success that it became an annual event.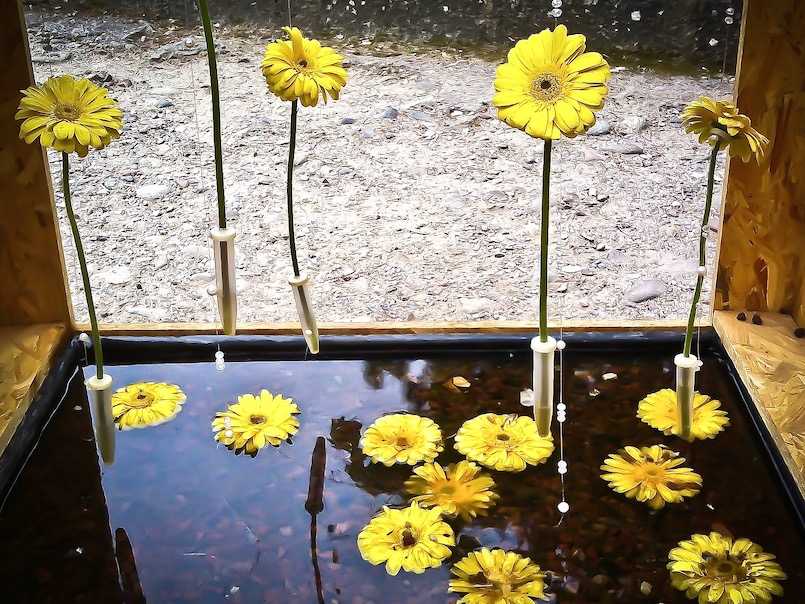 Over the years, the Festival grew and spread across the city. As a result, more and more locations, including private patios, host the superb installations made of flowers.
As a matter of fact, Temps de Flor is more than just a flower festival. It's an incredible display of art, design, and creativity.
When does the Girona Flower Festival take place?
Girona Temps de Flors happens every year in May, to celebrate Spring. The Festival has become so popular that it now lasts 9 days, including two weekends.
In 2020, the beautiful Temps de Flors will take place from May 9th to May 17th. Mark the dates in your calendar, since this is one of the most spectacular Spring events in all of Spain.
Must-see places at Girona Flower Festival
As soon as you set foot in Girona Barri Vell (the old town), you'll see that there are flower installations everywhere and the city sparks with colors. I spotted some of my favorite flower arrangements in charming private patios and hidden courtyards.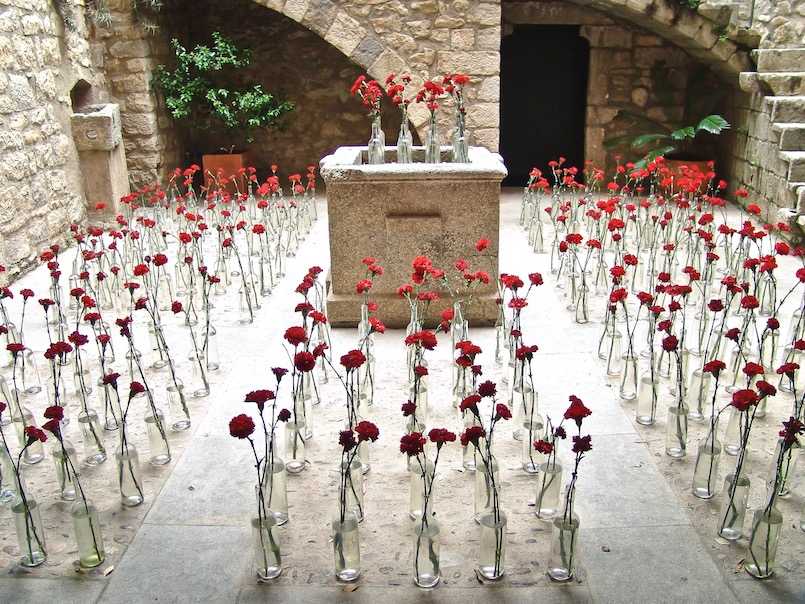 There are, however, a few locations that are a must: Girona cathedral, Sant Feliu, Sant Nicolau, Plaça dels Jurats, Sant Martí, Sant Lluc, Baños Árabes de Girona, Sarraïnes, Torre Gironella/Jardins dels Alemanys y Casa Lleó Avinay.
What makes the Temps de Flors Festival so unique?
I know it might sound weird for a person loving nature like I am, but to be honest, when I went to Girona Flower Festival, I feared I might get bored. Indeed, I was not sure what to expect but thought of an exhibition of bouquets and other classic flower arrangements. I couldn't have been more wrong.
I soon found out that the Festival is a hymn to color, joy, and creativity, a wonderful celebration of a beautiful city, which happens to be also one of the many gems in Costa Brava.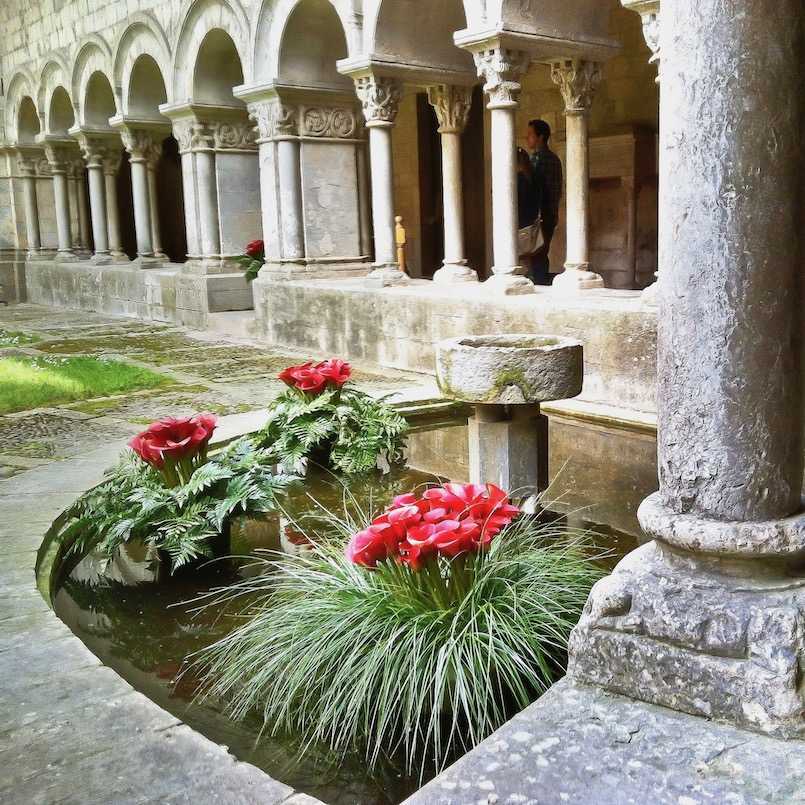 There were flowers everywhere. Decorating the walls of historical buildings, into lovely ancient courtyards, along the streets and even in small cozy private gardens. But what was more, and totally unexpected, was discovering that Temps de Flors is about design as much as it is about flowers.
The pride of the locals
Calling them flower arrangements would be, in many cases, reductive. Most of the installations were works of art. So, as I strolled along the cobblestone streets, visited lovely patios, crossed beautiful squares, it felt like having a walk in a colorful world of imagination.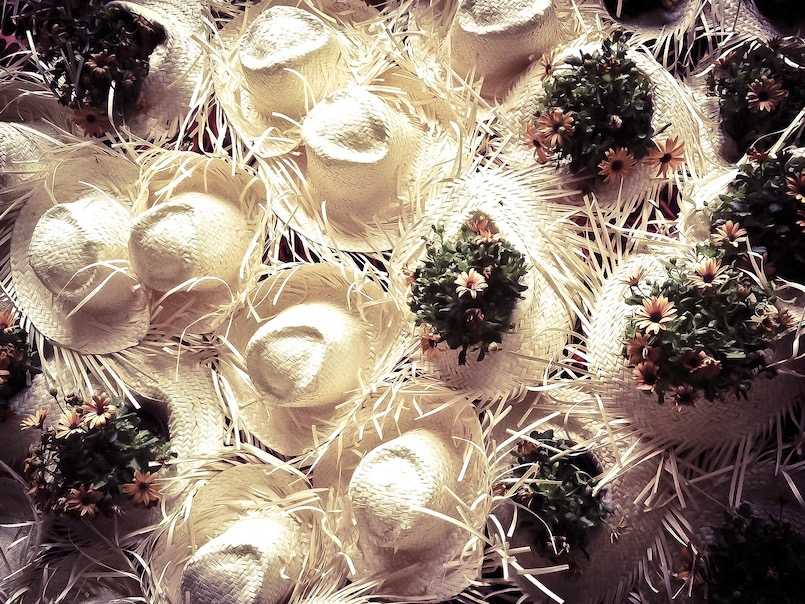 Girona was more gorgeous than ever. And I could feel the pride of the locals. In fact, the entire city participates to the Festival with a floral touch. The windows of apparel shops showcased everything having a floral theme, some bars offered flower cocktails, every shopkeeper contributed with a little something. Creativity seems to have no limits in Girona during Temps the Flors, and I could see it in the smallest things.
Tips for visiting Girona Temps de Flor
Year after year, the word about this unique Festival spread, and now the event attracts visitors from all over the world.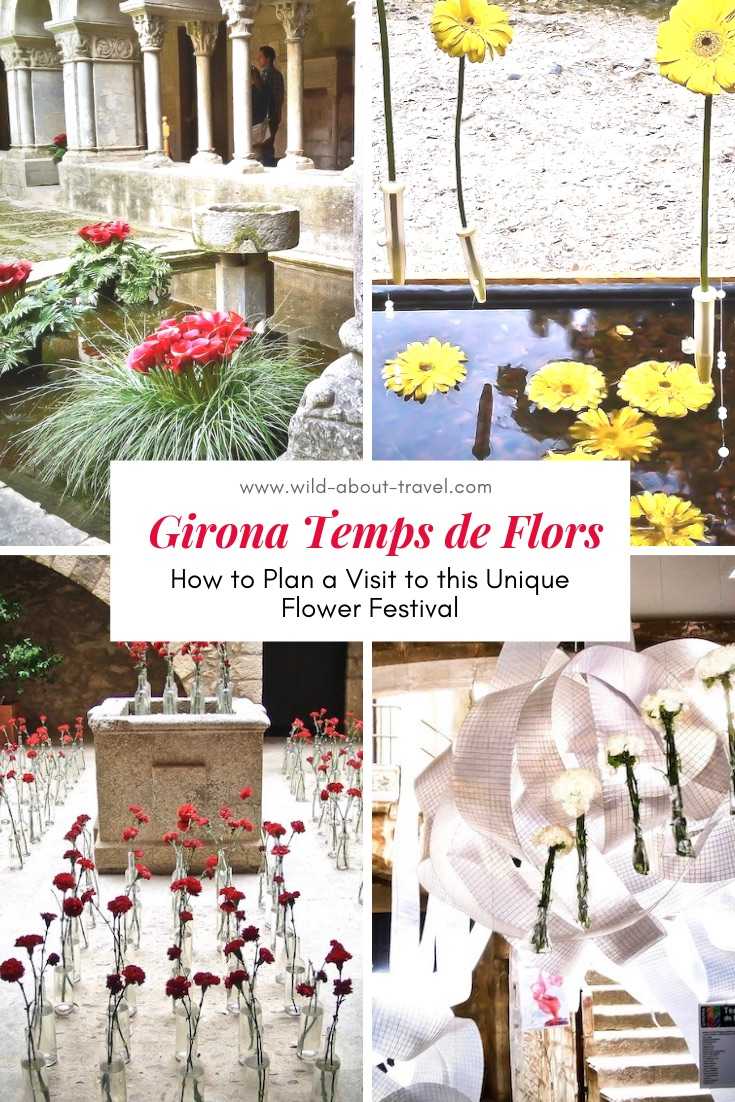 Therefore, you'll find useful a few tips to get the best of your time.
Avoid the weekend (if possible), when many visitors from Barcelona and other nearby town are overflowing the city. If this is not possible, be patient because you might have to queue at the main sites, and wait for a table and to be served at restaurants and cafes. A little trick to beat the crowd – at least for a while – is stopping for an early lunch break and walk around when most people have a bite in one of the many welcoming restaurants.
Visit the Festival the first days, when the flowers are fresher.
Overnight in Girona, so you can enjoy the city when it's a little less crowded. Furthermore, you'll be able to see the installations under night illumination, and the main landmarks lit up.
If you plan to spend the night in Girona, book your hotel early, especially if you want to stay in the center.
Wear comfortable shoes, since you'll be walking a lot. And forget high-heels, which don't get along with cobblestone streets.
---
How to plan a trip to Girona

How to get to Girona
By air:
Girona Airport (GRO) has several flights operated by low-cost airlines from/to a few European cities. Alternatively, you can travel to Barcelona Airport (BCN), which has a lot of flights from many destinations. Check the flight schedules and best fares -> Here.
By train:
The journey from Barcelona Sants to Girona by train takes about 40 minutes with an Intercity. Check the train schedules and buy your ticket -> Here.
By car:
You can rent a car at both Girona and Barcelona airports. Check the best car rental fares -> Here
[vc_separator type='small' position='left' color='#282828′ thickness=" up=" down="]
Where to stay in Girona:
Hotel Nord 1901 Superior is only a few steps from the colorful houses overlooking the river Onyar. It features stylish contemporary rooms and a garden terrace with a small outdoor swimming pool.
Hotel Museu Llegendes de Girona is right in the old town, in a refurbished building from the 18th century. The rooms are decorated in a contemporary design, while the common areas blend ancient and modern furniture.
Hotel Gran Ultonia is only a 5-10 minutes walk to the cathedral and the old town. The rooms are modern and functional, and the hotel features a large terrace and a small gym.
Check for -> more Hotels in Girona
____
Where is Girona?
Girona is about 100km (62mi) from Barcelona