How to spend one day in Bristol? Whether you're having a day trip to Bristol from London or plan to visit the city together with Bath and the Cotswolds, find out the best things to do in Bristol in a day.
I only spent 24 hours in Bristol, and I wish I had more time to further explore this vibrant city. Actually, Bristol was an unexpected surprise, and there's so much to see and do that one day is way too short. Like neighboring Bath, it's worth spending two days in Bristol, although many people only come on a day trip from London.
Anyway, even if you have limited time, don't give up, as you can still enjoy some of the Bristol landmarks. Here are my suggestions to help you build your Bristol itinerary.
Read also: HOW TO PLAN AN UNFORGETTABLE ROMANTIC WEEKEND IN BATH
Jump to the relevant section [Show]
1. Discover the best of Bristol Street Art
Should you have time for only one thing, let it be Street Art. Some consider Bristol the European Street Art Capital, and while I maybe wouldn't go that far (there are other cities like Berlin, London, or Brighton, just to name a few, boasting amazing wall paintings), street art certainly is one of the main highlights – if not THE one – of the city. Indeed, chasing the best street pieces is one of the cool things to do in Bristol.
Read also: Bristol Street Art: Uncovering the City's Vibrant Urban Art Scene
Banksy may well be the most famous street artist in Bristol and likely the most celebrated worldwide (you might have read about his most recent stunt, with the self-destruction of his canvas of Girl With Balloon right after a £1m sale auction), but there's a vast number of beautiful wall paintings across the city.
You'll easily spot some of the large-scale paintings in Central Bristol, but if you want to learn a little more about the artists and their techniques, I strongly recommend you take a Street Art Tour. It's a fantastic experience, and you won't regret it.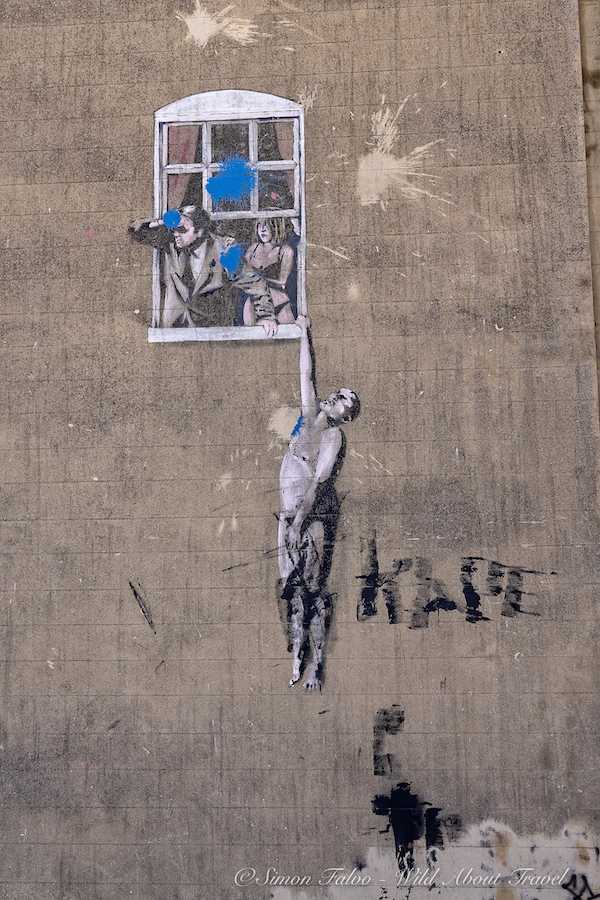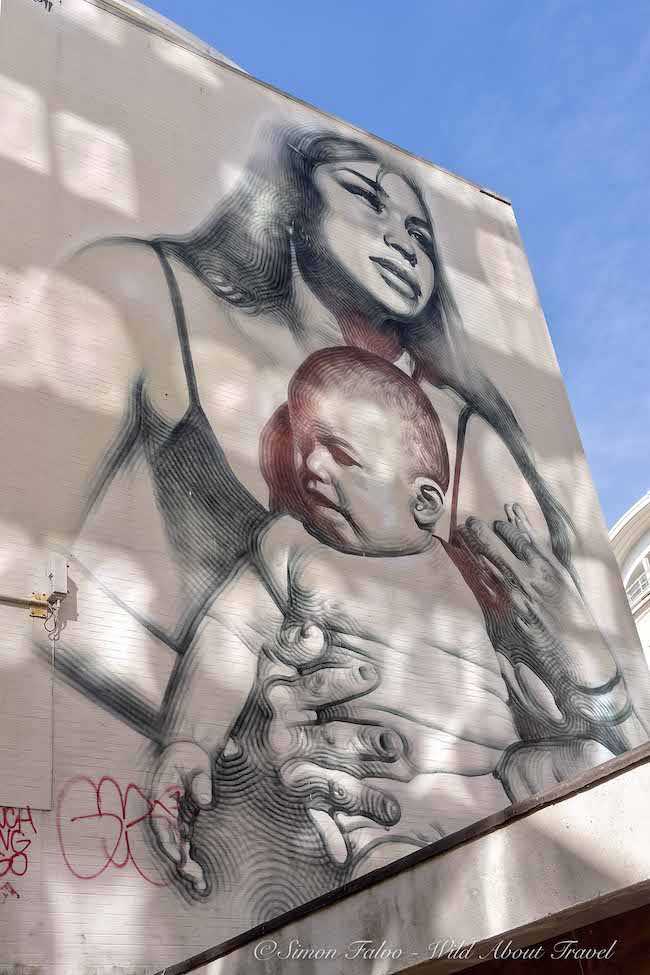 2.
Stroll in the heart of Bristol Old Town
Walk along Corn Street and Small Street, and have a look at the elegant buildings. They made me think of my city, Milan, and the beautiful constructions around the Duomo, most of which were built and owned by banks and insurance companies.
If you happen to be in Bristol on a Saturday, have a look at St Nicholas Market and the stalls selling quirky local handicrafts and food under the pretty glass arcade.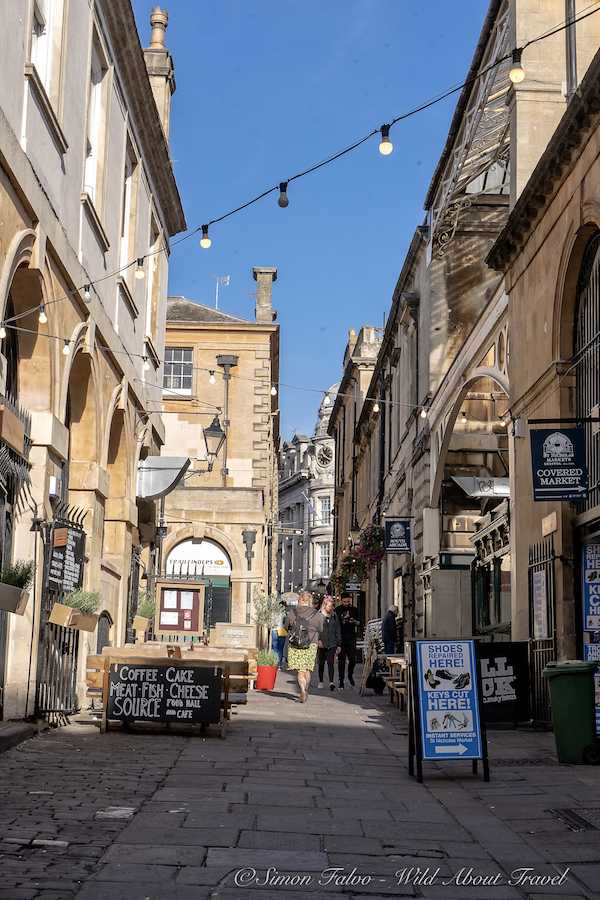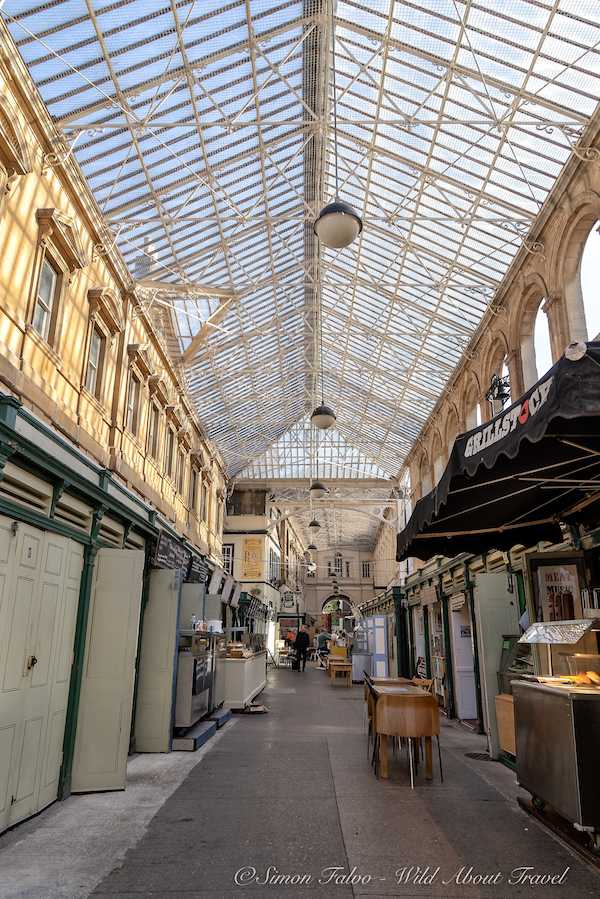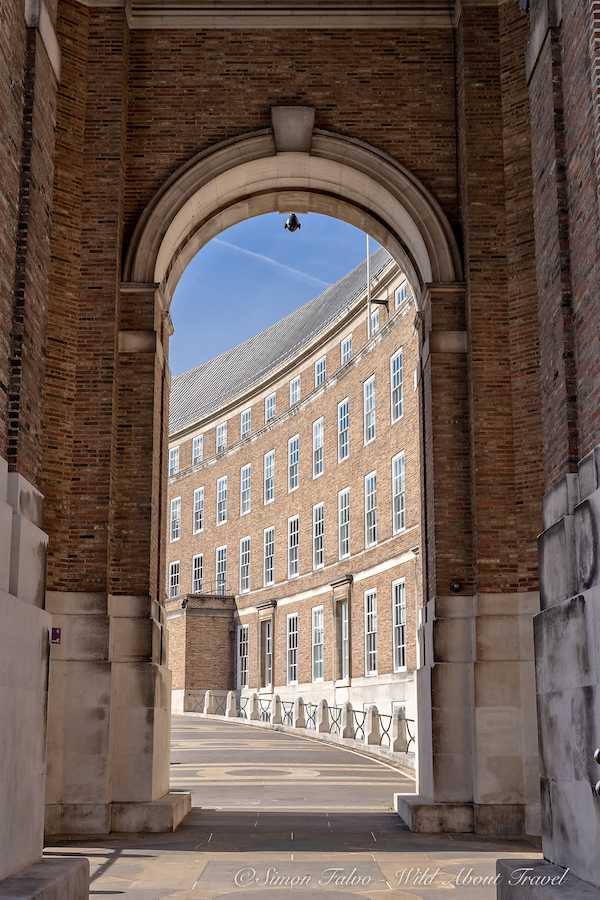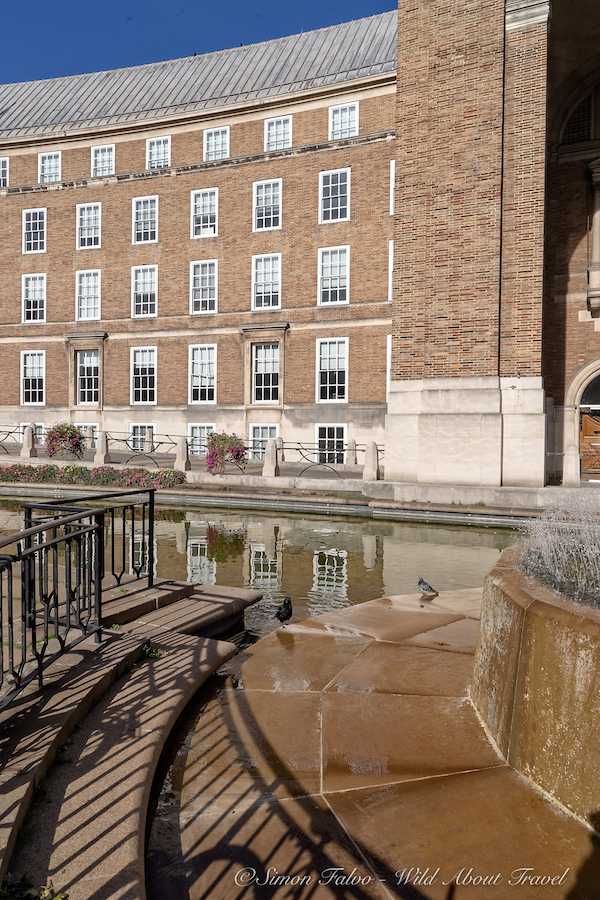 Before heading to the docks, have a stroll in Castle Park, where you can see the ruins of St. Peter's Church (Bristol experienced massive bombings during WWII), and don't miss the magnificent Queens Square. Looking at the beautiful Georgian homes lining the square, it's hard to think that this area was once a marshland where locals dumped rubbish. The square, named after Queen Anne, started to shape in 1699, with the construction of the first house. However, many of the buildings were set on fire and destroyed during the 1831 riots and subsequently rebuilt.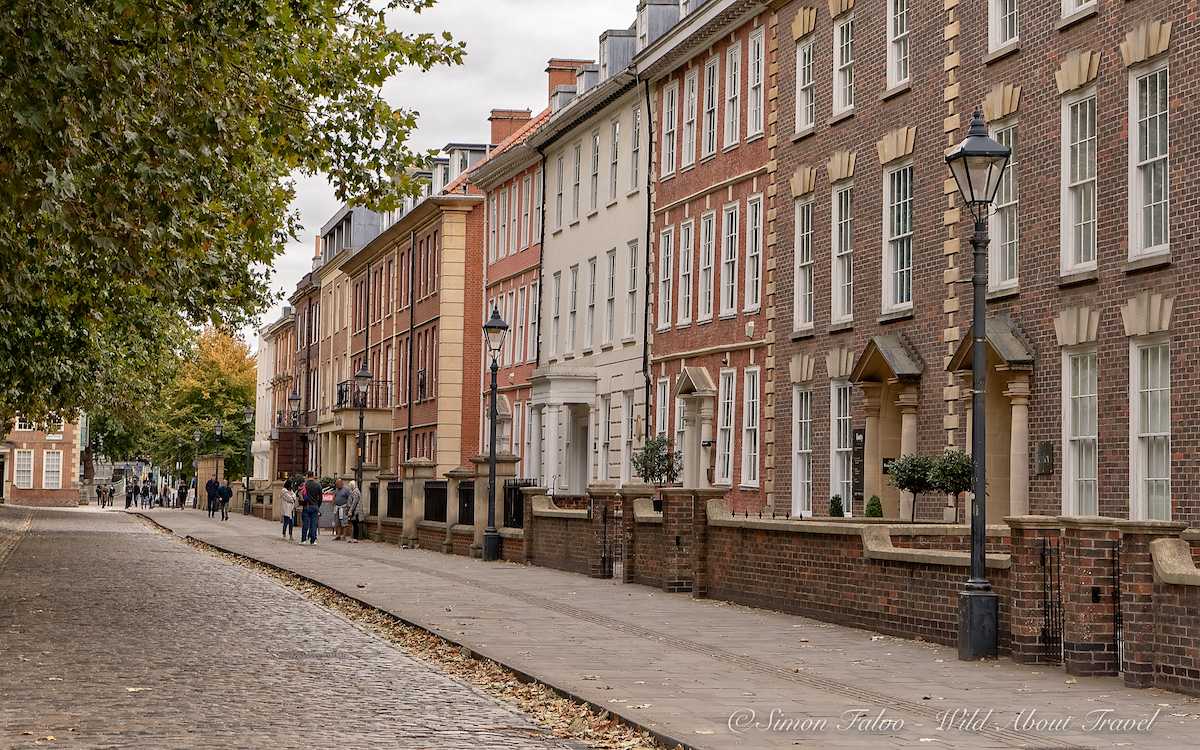 3.
Bristol Docks and the M Shed
From the 12th century, Bristol became one of the most important ports in England, allowing the city to develop as an important center of trade.
Its privileged geographical position made Bristol the starting place for important explorations to the New World. Everyone knows about Columbus, but only a few might remember another important Italian explorer. I'm talking about John Cabot (Giovanni Caboto), who left out of Bristol in 1497 and landed in North America on the mainland.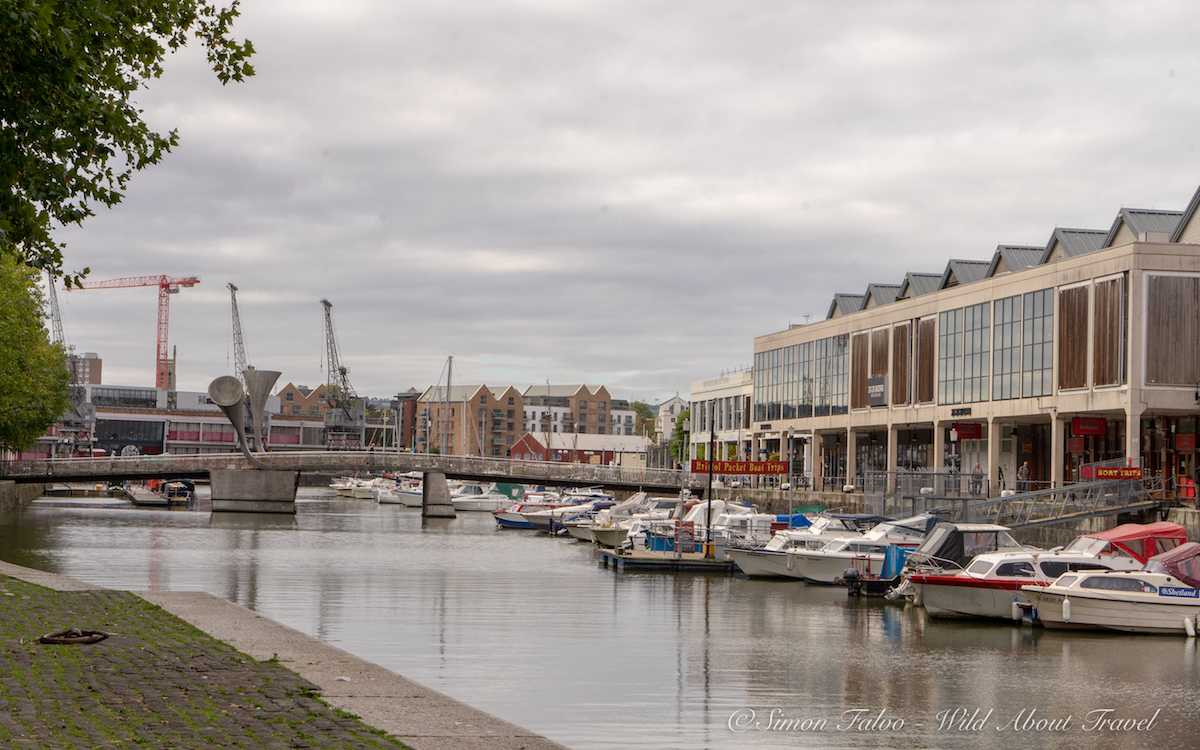 By the 16th century, Bristol had become the second-largest port in England. Sadly, the trade was not limited to plantations and manufacturing goods. Bristol was an important center for the slave trade, and between the 17th and 18th centuries, slave ships carried about half a million people from Africa to the Americas.
The Docks Area (also called Floating Harbor) underwent a significant redevelopment at the end of the 20th century. It's the place to go for cool cafes and restaurants, see the iconic old cranes and enjoy a walk on the riverside.
Pop in at the M-Shed, the free museum where you'll discover a lot about Bristol's history. Don't miss visiting the terrace, where you have beautiful views of the docks.
Tip: If you only have one day in Bristol, a good option to maximize your time is to take a guided tour to discover the most important Bristol landmarks, including the old town and the Docks area.
4.
SS Great Britain Steamship: An engineering masterpiece and unusual Museum
Back in 1843, the SS Great Britain was one of the largest ships ever built. What made it unique, though, is the exceptional work of engineering by Isambard Kingdom Brunel, who designed the most technologically advanced ship of his time.
Measuring 98m from stern to tip, the SS Great Britain operated as a passenger line. The ship was able to cross the Atlantic from Bristol to New York in only 14 days. However, the glorious history of the ship came to a halt due to enormous running costs. The SS Great Britain was sold and used to transport emigrants and coal, and even as a quarantine ship until she got sunk in the Falklands in the 1930s.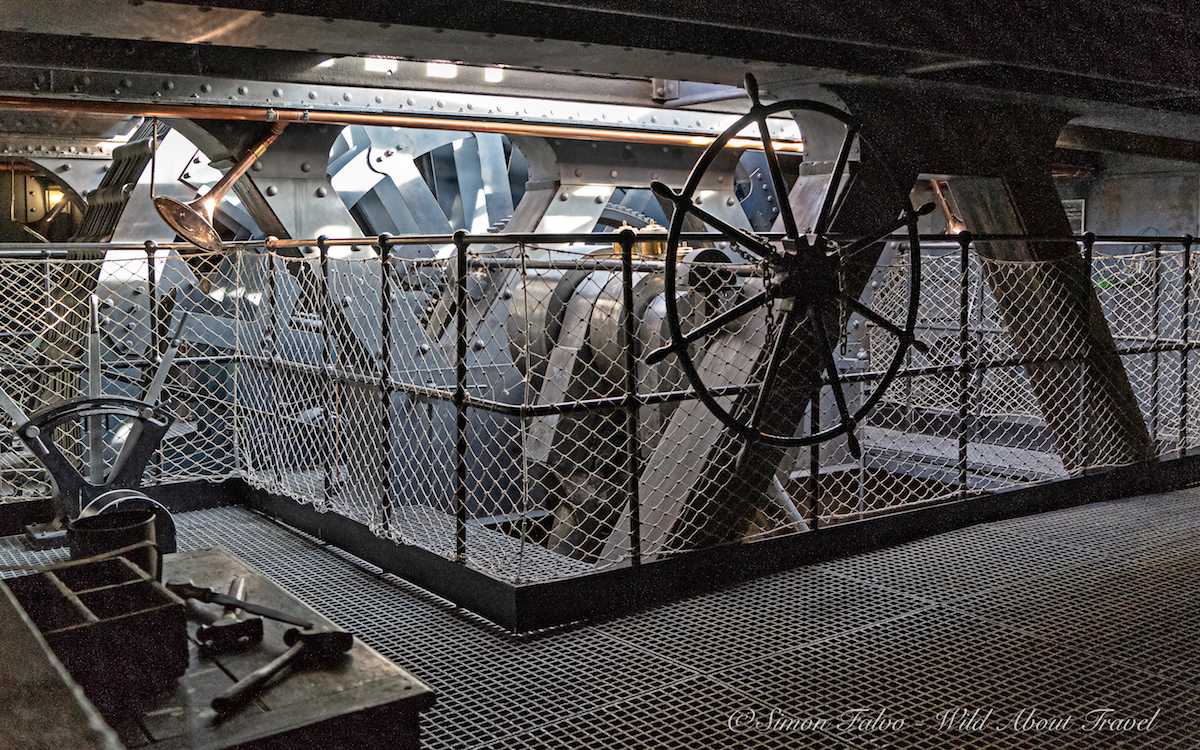 Brought back to Bristol in 1970, a 30-year careful restoration brought the SS Great Britain back to her glory. The iconic ship is now an exciting attraction for adults and children. And during the visit, you'll go through the story of an exceptionally innovative boat and get a taste of life on board.
5.
Clifton Bridge and Clifton Village: beautiful Bristol Georgian architecture
Approaching Clifton, only minutes away from Bristol's docks, the sudden change of scenery came to me as a surprise: wide patches of greenery, steep hills, and the iconic Clifton Suspension Bridge towering above the deep Avon gorge. The bridge, whose construction started in 1836, is an architectural masterpiece designed by Isambard Kingdom Brunel, the engineer of the SS Great Britain.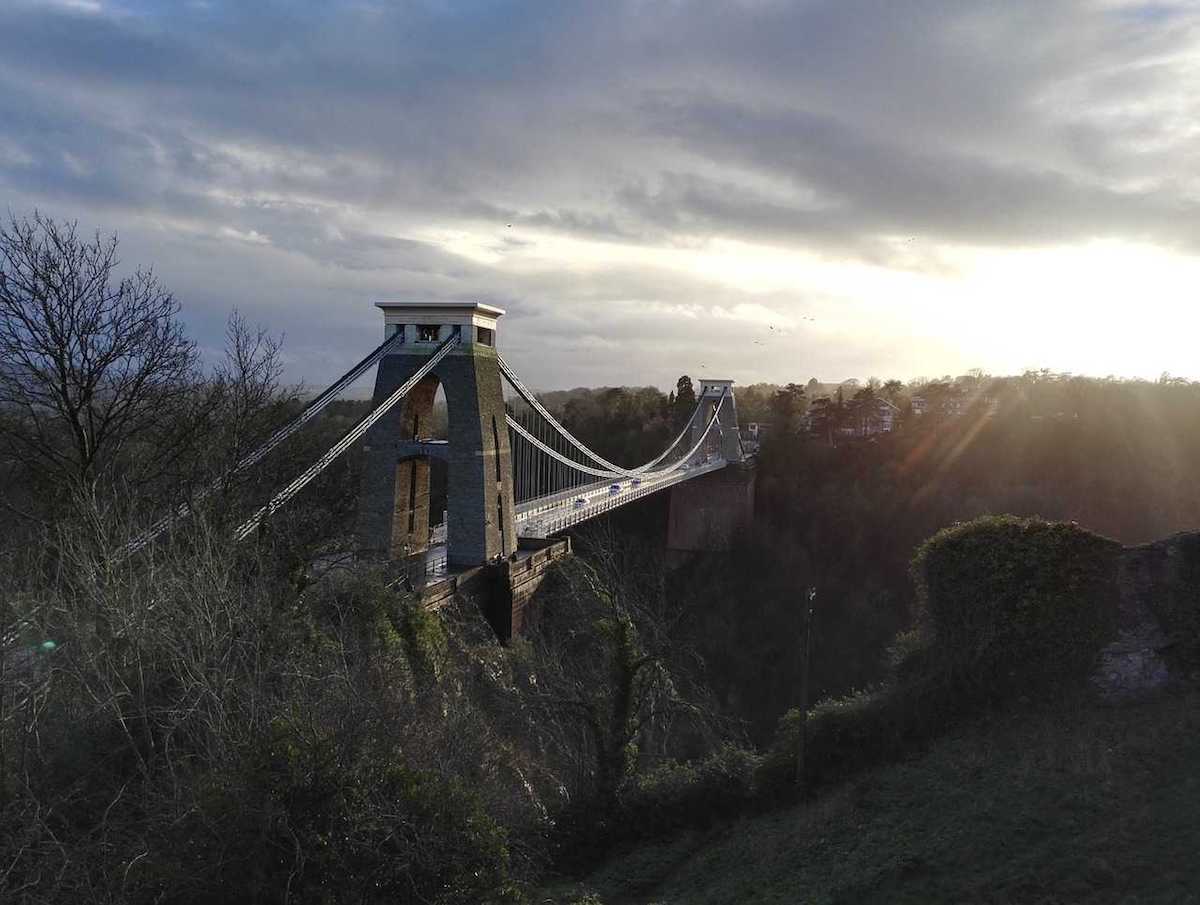 A little further, you reach Clifton Village and its beautiful Georgian architecture. Bristol's poshest neighborhood also speaks of the city's history: an important harbor and center of trade. Wealthy merchants built grand Georgian mansions during the 18th and 19th centuries, transforming the hilltop suburb into an exclusive area of Bristol. Clifton Village's name perfectly reflects the atmosphere. You'll be indeed surprised by the fancy shops, trendy cafes, and restaurants. And you'll get the impression of a town far from the hustle-bustle of the city. To learn more about this lovely neighborhood, you could join a guided walking tour of Clifton, the famous suspension bridge, and the old town.
Unfortunately, I didn't have enough time for a proper visit to Clifton Village. This is one of the reasons I'd like to return to Bristol and spend at least a couple of days in this fascinating city. 
6.
Discover the secrets of Cider
Like wine and beer, cider's roots date back millennia. This alcoholic beverage stands in Great Britain like wine in France and Italy.

Did you know? With more than 500 producers, the United Kingdom is the largest Cider market in Europe and the world.
While strolling in the Docks area, you'll easily find the Bristol Cider Shop, selling a wide selection of ciders from 100% fresh-pressed juice lovingly made by local producers within 50 miles of the shop.
On Friday nights, you can experience Cider tasting.  You'll discover the secrets of this unique beverage while savoring different tastes. Book in advance since cider-tasting nights are very popular.  
And if you're spending a weekend in Bristol…
Are you envisaging a weekend break in Bristol? Having more than one day in Bristol gives you a chance to experience fun activities.
Unusual things to do in Bristol
Do you like water activities and want to give stand-up paddleboarding a try? Have a look at this exciting small group SUP tasting session, learn the basics of paddleboarding on Bristol waterways, and have fun.
If you're planning a family trip and are looking for things to do with kids in Bristol, have a look at the Family Comedy & Magic Show. Kids will love the magician's performance.
How about unusual things to do in Bristol at night? Check out The House Magicians Comedy & Magic Show for a great night out. There's nothing like a good laugh to end a great day!
One day in Bristol: Planning your visit
How to get to Bristol
Bristol airport has direct flights from/to several cities in the UK and Europe.
Bristol is 171 km (106 miles) west of London, 124 km (77 miles) south-southwest of Birmingham, and 42 km (26 miles) east of the Welsh Capital, Cardiff. There are good bus and train connections from these cities. That's why a day trip to Bristol from these cities is easy to arrange on your own.
Where to stay in Bristol
I stayed at the Mercure Bristol Grand Hotel, which is set in a historical building. Although I am not usually a big fan of large hotel chains, the Mercure Bristol Grand Hotel is ideally located to walk into Central Bristol.
When I go back to Bristol – because I will – I'd likely choose to stay at one of these cozier hotels:
Hotel du Vin Bristol is a boutique hotel not far from Clifton Village, featuring a pretty courtyard and a stylish bistro-style restaurant serving French cuisine.
If you prefer to stay in an apartment, you'll love the stylish Beech House. It's very well located to visit Clifton Village and Bristol Center, and only a 20-min drive from the airport.
Berkeley Square House is a lovely guest house near the main Bristol attractions. The rooms are contemporary and cozy, with a touch of originality.
N. 38 Clifton is a beautiful boutique hotel within walking distance of the most interesting Bristol sites. Set in an elegant Georgian house, the Hotel has modern and stylish rooms with all comforts.
3 Berkeley Square is a charming Bed & Breakfast close to Bristol Cathedral and well-located to explore the city. The rooms are all different and tastefully decorated.
Where to eat in Bristol
One day in Bristol is too short to discover the city's food scene. Still, I enjoyed having lunch at The Canteen in the colorful and hipster neighborhood of Stokes Croft. Two amazing pieces of street art surround this favorite cafè: Banksy's "Mild, Mild West" on the right and "Jesus Breakdance" by Cosmo Sarson on the opposite wall.
If you love Street Art, like me, have a look at these other articles.
______
I was invited by Visit Britain, Visit Bath, and Visit Bristol to discover the beauty of Bath and Bristol. All opinions, as always, are my own.
Note: This post contains affiliate links to carefully selected products and services. Therefore, if you make a purchase, I earn a small commission at no extra cost to you.
Pin for Later!