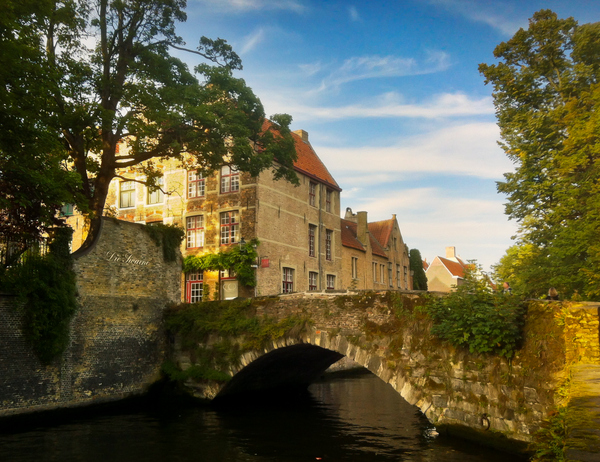 08 Dec

A Photo Tour of Bruges, Between Old Houses, Tiny Streets and Canals
Between old houses, tiny streets and the canals… A photo tour of Bruges
Often described as an 'open-air Museum', the little city of Bruges is considered by many visitors the prettiest town in Flanders. Big squares flanked by beautiful and often colorful old buildings, narrow cobblestone streets and, of course, the canals…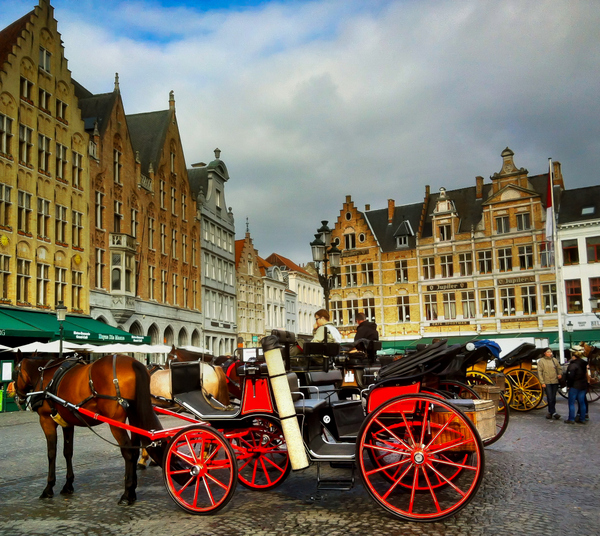 Burg Square and Market Square, with its red horse-drawn carriages ready to drive tourists for a romantic tour of Bruges, are bustling with people. They're both beautiful squares, but a little too busy for my taste.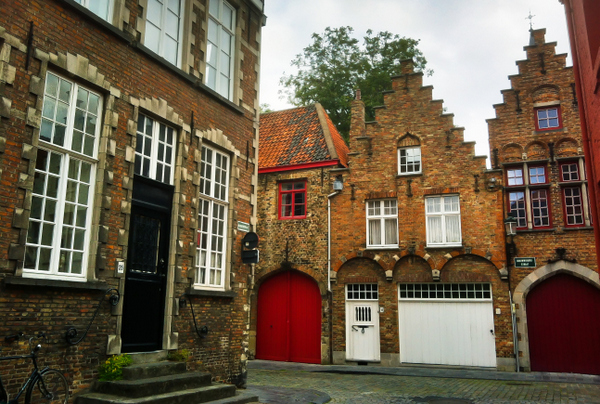 After a little while, I decided to go far from the crowds and start strolling along the tiny cobblestone streets. Only a few steps away I felt like in a different world: quiet and silent.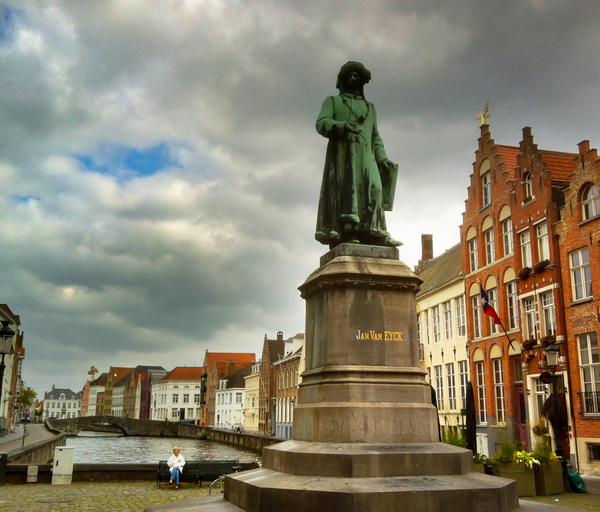 I continued my walking tour of Bruges and reached Van Eyck Square, with the big statue rendering homage to the great Flemish painter, considered one of the most important artists of the 15th Century from Northern Europe. I stopped here for a while, admiring what is one of my favorite corners of Bruges, trying to retrace with my mind some of the most beautiful paintings by Jan Van Eyck.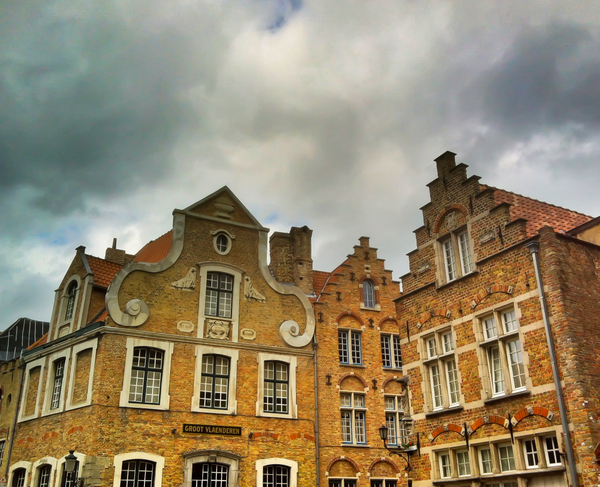 I walked slowly, admiring the houses. Built in yellow and red bricks, with the characteristic high rooftops shaped like steps and the sober decorations, the houses are just beautiful. The sky was stormy, throwing a beautiful light both warm and cold.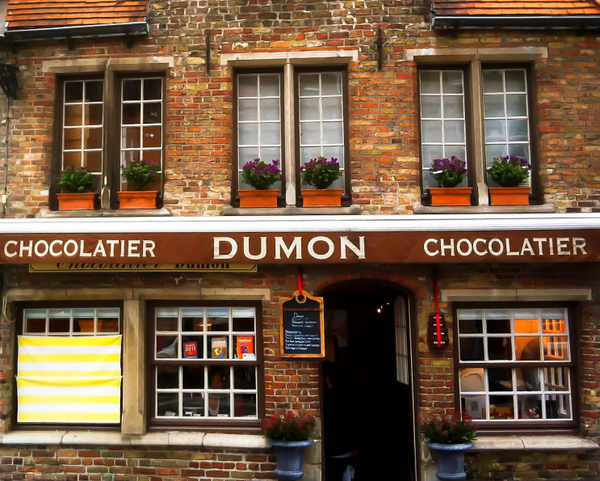 All of a sudden, I stumbled into the Museum of Chocolate. I couldn't help but stopping for a visit, during which I discovered the fascinating history of chocolate, from the origins in Mexico to Flanders. After all, chocolate is what Belgium is most proud of!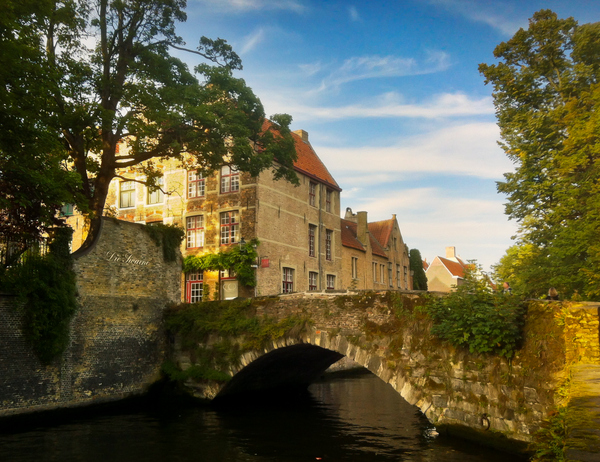 No tour of Bruges would be complete without a tour by boat along the canals. I waited until late afternoon to avoid the crowds and enjoy a better light. Possibly one of the most touristy thing one can do in Bruges, it's still worth doing as it offered a different perspective of the city and a gave me a few ideas of spots to visit later, on a further solitary stroll.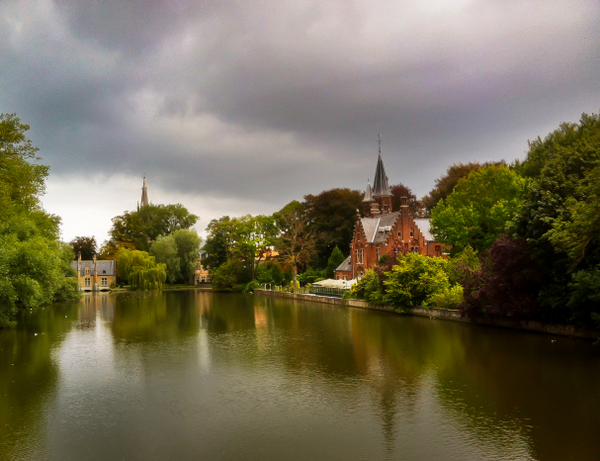 The following morning, I ended my walking tour of Bruges by strolling along the canal heading to Begijnhof, the area enclosing the Béguines monastery. Yet another beautiful view of lovely Bruges, this time peaceful and somehow timeless.
——-
Note: A big thank you goes to Visit Flanders and their kind invitation to discover a corner of Europe I hadn't visited yet. Only my passion for chocolate, art and small lovely cities though, was the driver to my appreciation of Bruges
More reading: Exhilarating Odegand, Superb Opening of the Festival of Flanders
Travel addict and passionate about photography, Simon Falvo started Wild About Travel back in 2009. Leveraging her strong PR background, she developed an extensive knowledge of Digital Communications and Social Media Marketing. Besides travel writing SImon holds workshops and trainings, she collaborated with tourism boards for digital marketing campaigns and participated as a speaker at several events.