06 Aug

A Photo Tour of Brighton Stunning Street Art

The hipster city of Brighton showcases so much stunning street art that it's more than enough to lick one's chops. St George's Mews, in the North Laines, is like an open-air gallery but there are examples of graffitis and wall paintings almost everywhere, including the decorated old phone junction boxes.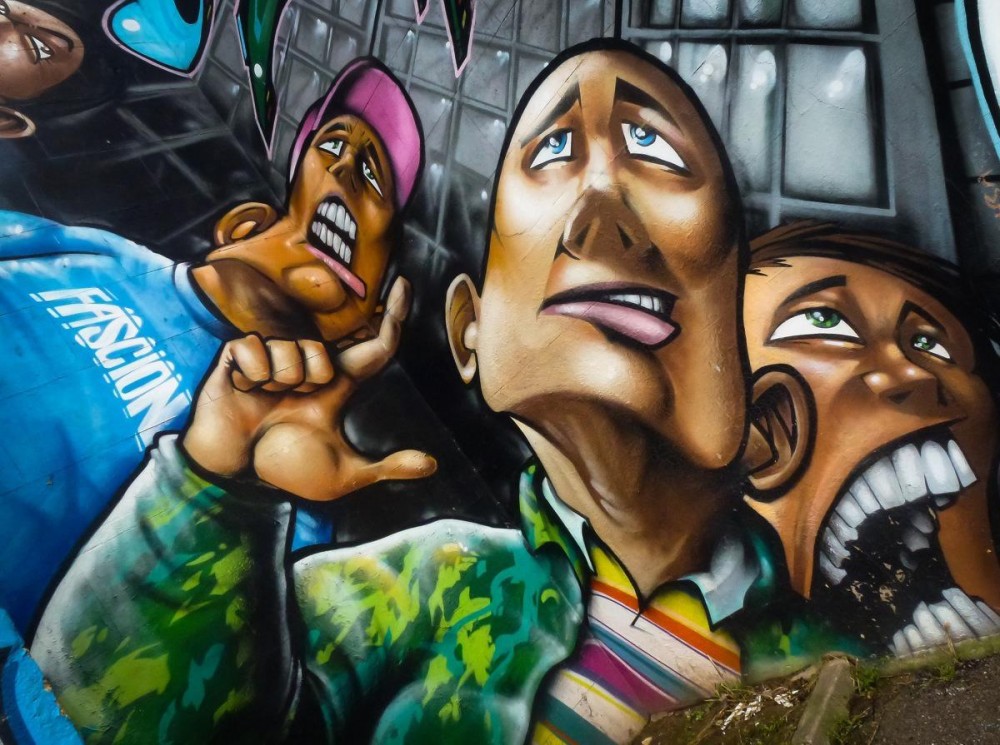 Some of the bright graffitis have been painted by well-known street artists like Banksy, Snug, Aroe and Odisy, other murals were created by less famous albeit great illustrators about which I could not find any reference to their identities nor the title of the paintings. The anonymity doesn't matter. The scenes are beautiful and striking. And the overall quality of Brighton street art is higher than the one found in Berlin East Side Gallery.
Snug, The Hair Cutter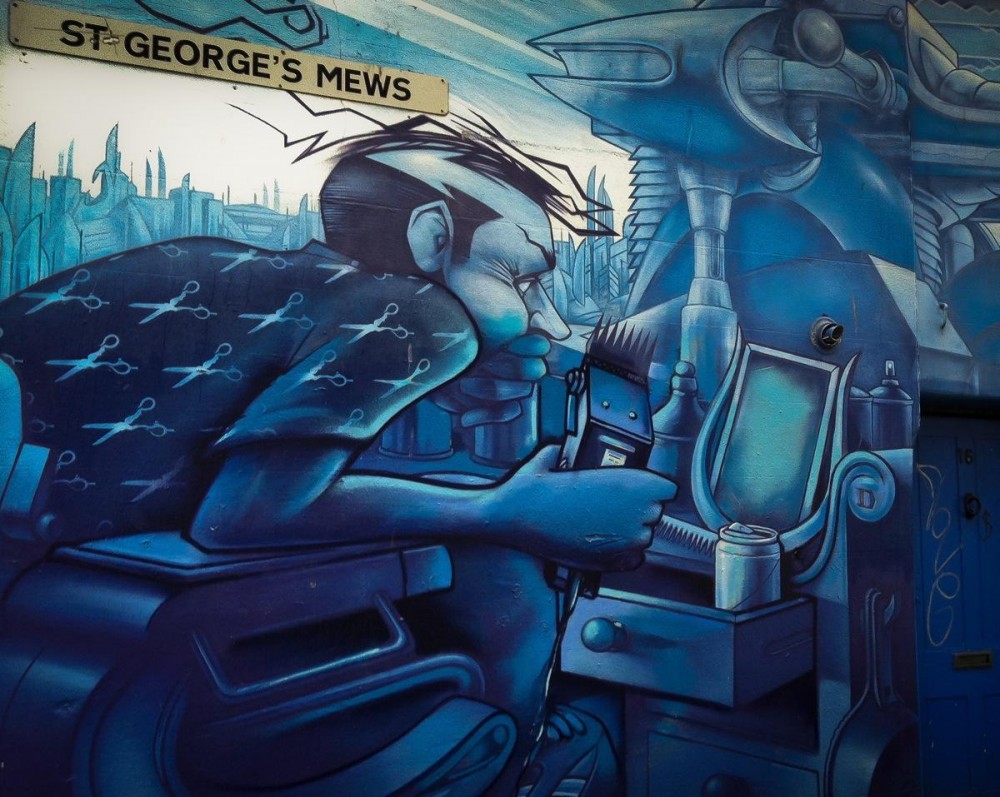 It took him months to complete The Hair Cutter, the stunning mural realized for a hairdresser along St George's Mews. Snug has a longstanding presence on the street art scene and his talent was recognized and appreciated also by important brands like Hugo Boss and Absolute Vodka, for which he produced corporate artwork. Some call him 'the perfectionist', for the extreme care Snug puts in his work, making him an acclaimed muralist.
Odisy and Aroe, The Run DMC Mural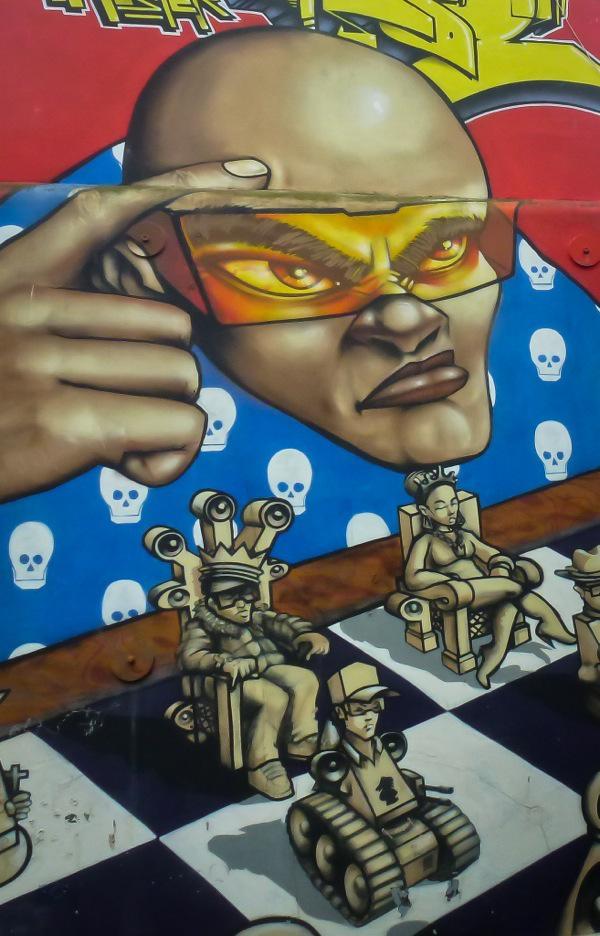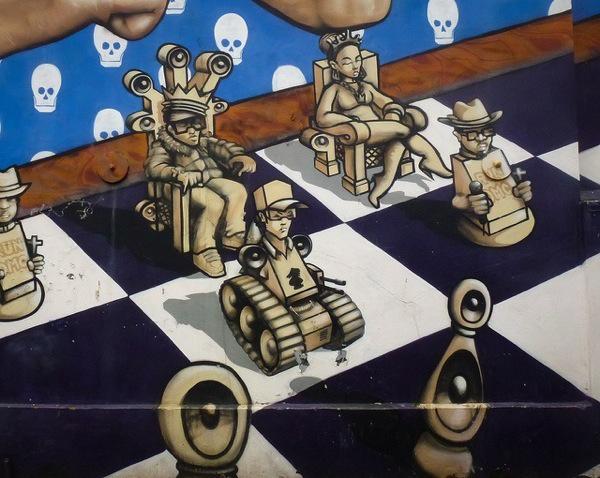 Painted in 2008, this huge impressive mural stems from the collaboration between Odisy and Aroe, two well-known British street artists.
Locals call it the Run DMC Mural, from the legendary American hip-hop Group that had such a great influence in the developing of the hip-hop culture in the 1980s. The mural features Jam Master Jay playing chess and contemplating next move over a black and white chessboard where some of the pawns represent other members of the Run DMC band as well as the famous American rapper Rakim.
Head to Kensington Street in the North Laines to admire this huge and impressive mural, covering the back of two big buildings.
Banksy, Kissing Coppers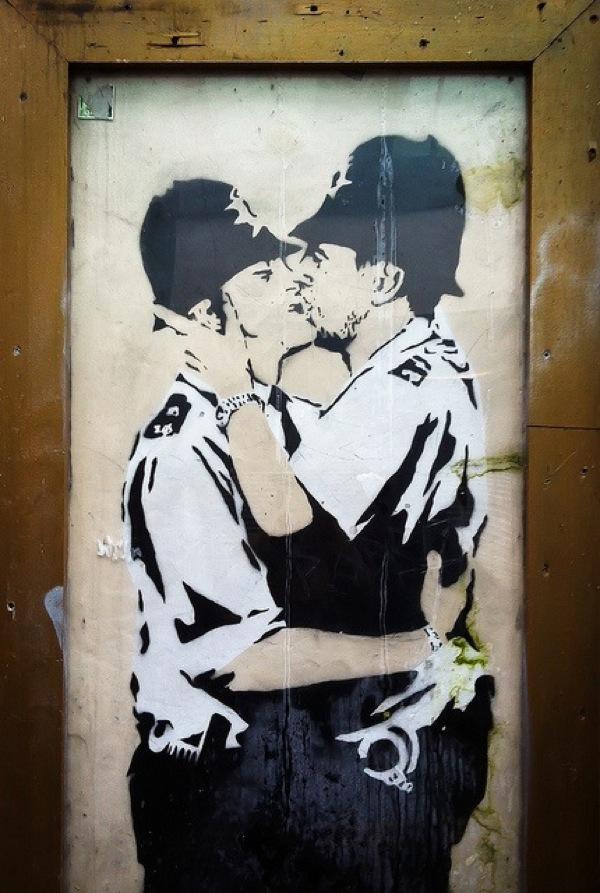 Although the attempts to set up his identity have been unfruitful up to now, there is no doubt that Bansky, with its peculiar stencilling technique and the frequent political and social themes represented in his works, stands out on the British street art scene.
Banksy provocative Kissing Coppers is a little out of the way, close to Brighton Railway Station in 48 Trafalgar Street.
Recently, Banksy added to his collection two new stencils whose theme is related to the London Olympics although their location (you can see them on his website, though) has not been revealed.
Did anyone spot them in London and in this case, would you tell us where they are?
Other great anonymous graffiti
The graffiti scene is so rich in Brighton that one could spend days and probably wouldn't be able to see it all. Bright colors, catchy themes, references to people who influenced modern culture, music or politics, paintings that tell a story and others that seem more abstract. Enjoy the rest of the photo tour!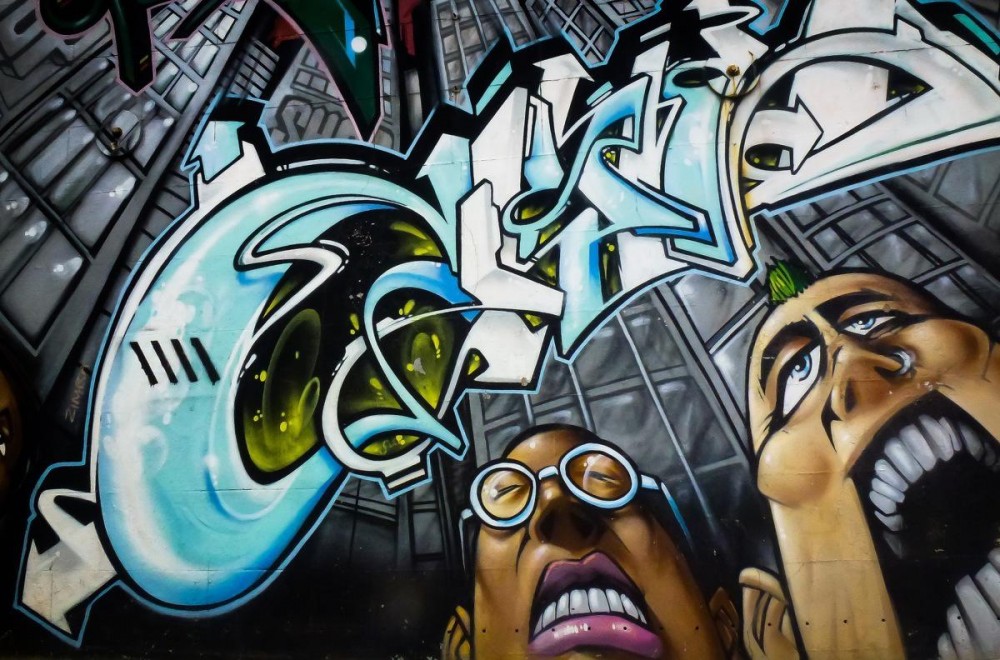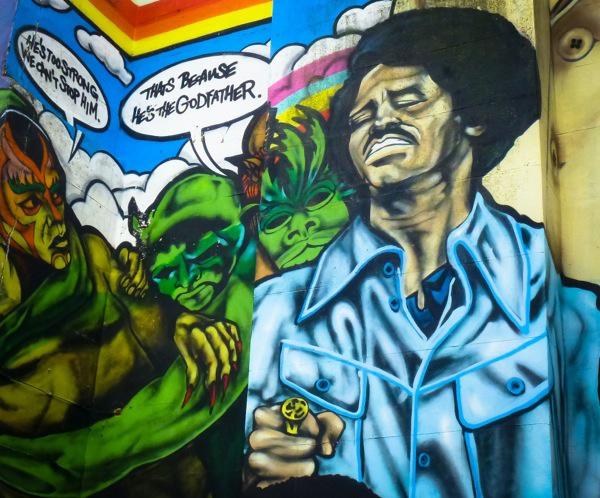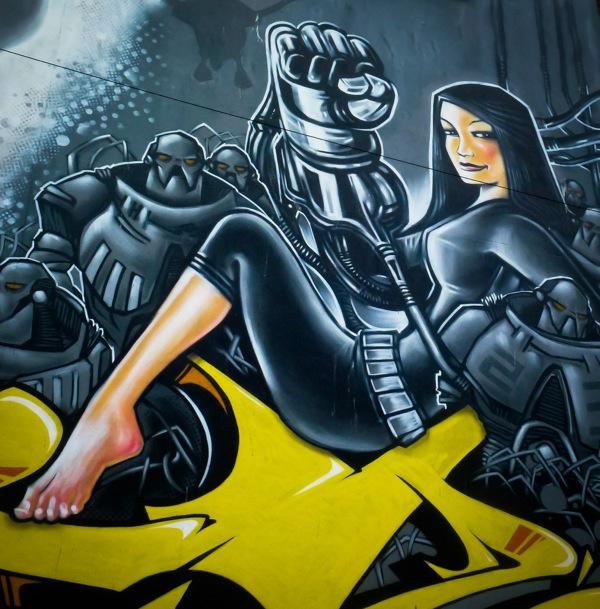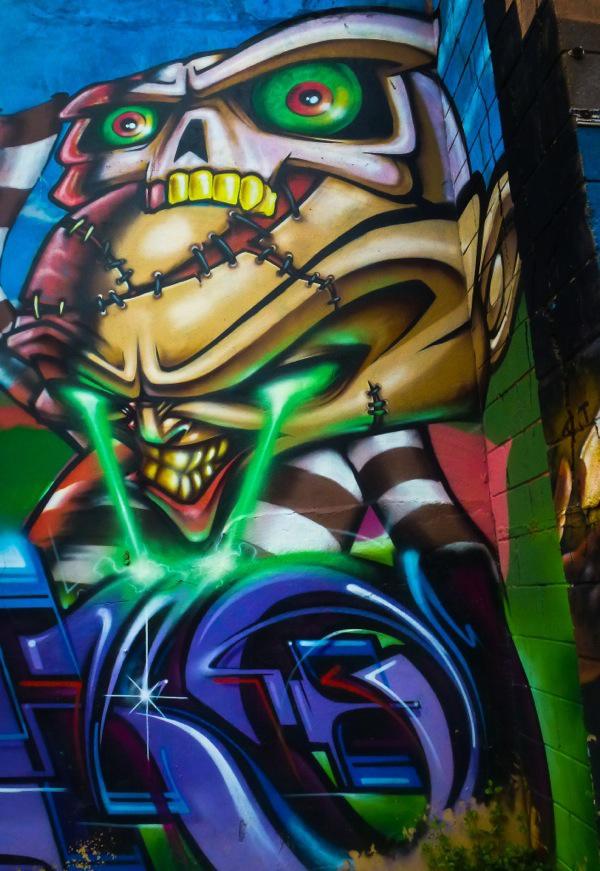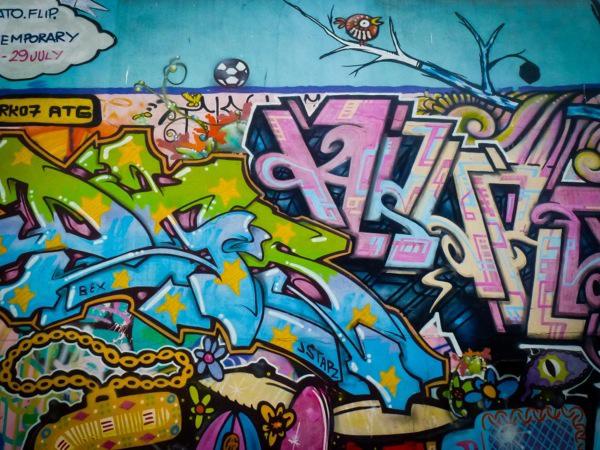 Have you visited Brighton and seen its stunning graffiti? Do you think street art is a form of art or mere vandalism?
_______
Useful Information
When to go: Brighton can be visited any time of the year. However, if you want to avoid the crowds, score better prices and have a rather different sight of this well-known sea resort, you might enjoy the charm of Brighton in Winter.
Where to stay: Conveniently located on the waterfront and close to the main Brighton activities, restaurants, and bars, UMI Hotel is a good option for travelers looking for a budget but comfortable accommodation.
Free tour of the city: First-time visitors shouldn't miss the opportunity to have an introductory 2 hours free tour of the city with one of Visit Brighton Greeters (all you have to do is book your tour online)
Travel addict and passionate about photography, Simon Falvo started Wild About Travel back in 2009. Leveraging her strong PR background, she developed an extensive knowledge of Digital Communications and Social Media Marketing. Besides travel writing SImon holds workshops and trainings, she collaborated with tourism boards for digital marketing campaigns and participated as a speaker at several events.